9. Telluride, Colorado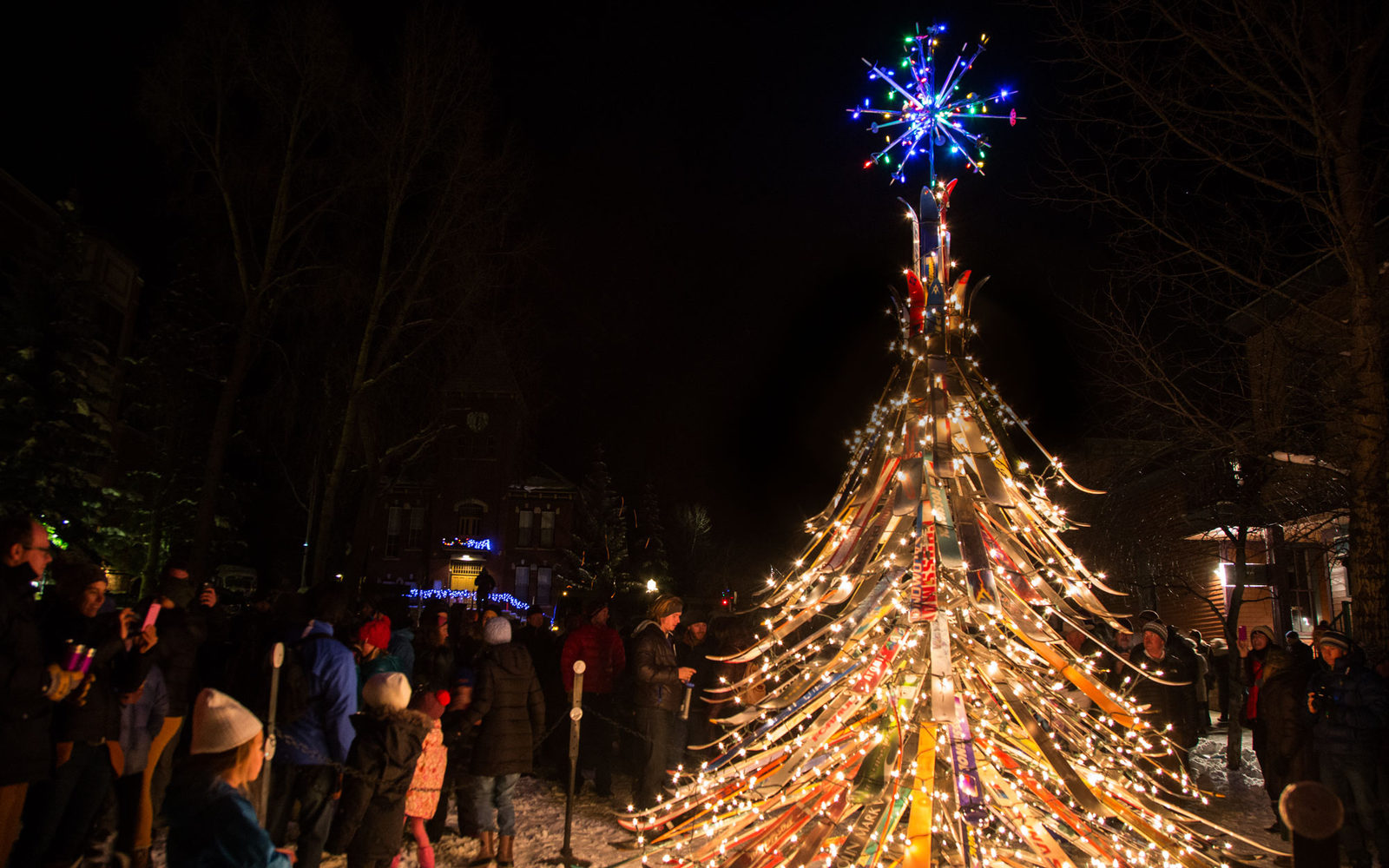 From the colossal Christmas trees of Stockholm to the slopes in Colorado, there is never a bad place to celebrate the holiday season. The Telluride Ski Resort in Telluride, Colorado understands that it's not where you are, but who you are with that really matters. During the holiday season, you can find many unique Christmas trees made out of old ski and snowboarding gear throughout the resort.
8. Rio de Janeiro, Brazil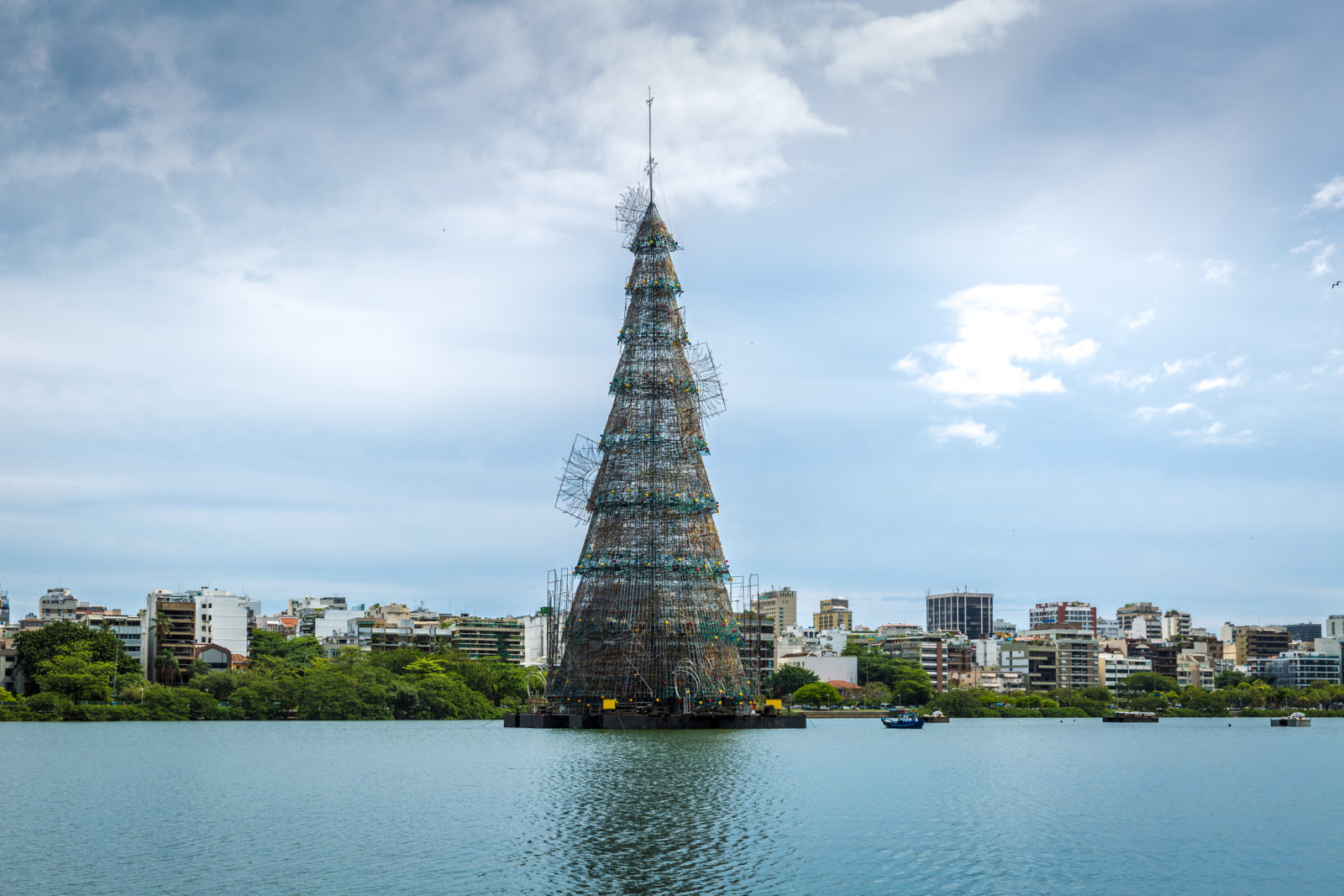 Christmas in Brazil is definitely a special occasion and the city of Rio de Janeiro, goes all out boasting the record each year for the world's largest floating Christmas Tree. The Lagoa Christmas Tree has been a long time symbol of the holiday season for the people of Brazil. The Christmas lagoon is also known for putting on jaw-dropping firework shows every weekend of the holiday season for locals and tourists to come together and celebrate.
7. Cebu City, Philippines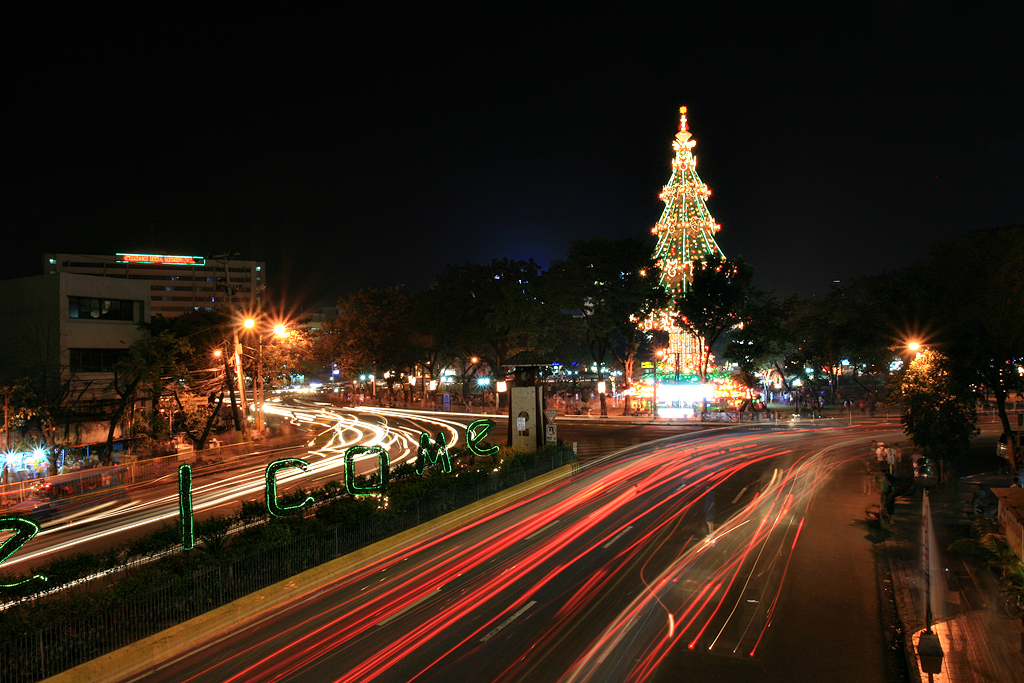 Standing 125 feet tall in the heart of the city is the Cebu City Christmas Tree. Christmas in the Philippines is celebrated officially starting December 16th and ending on Christmas Day. It's been said that Christmas music starts to be heard throughout the shopping centers and malls as early as September. Christmas is celebrated as long as possible in the Philippines and the city of Cebu is known for its abundance of Christmas decorations and beautiful light displays throughout the city.
6. Prague, Czech Republic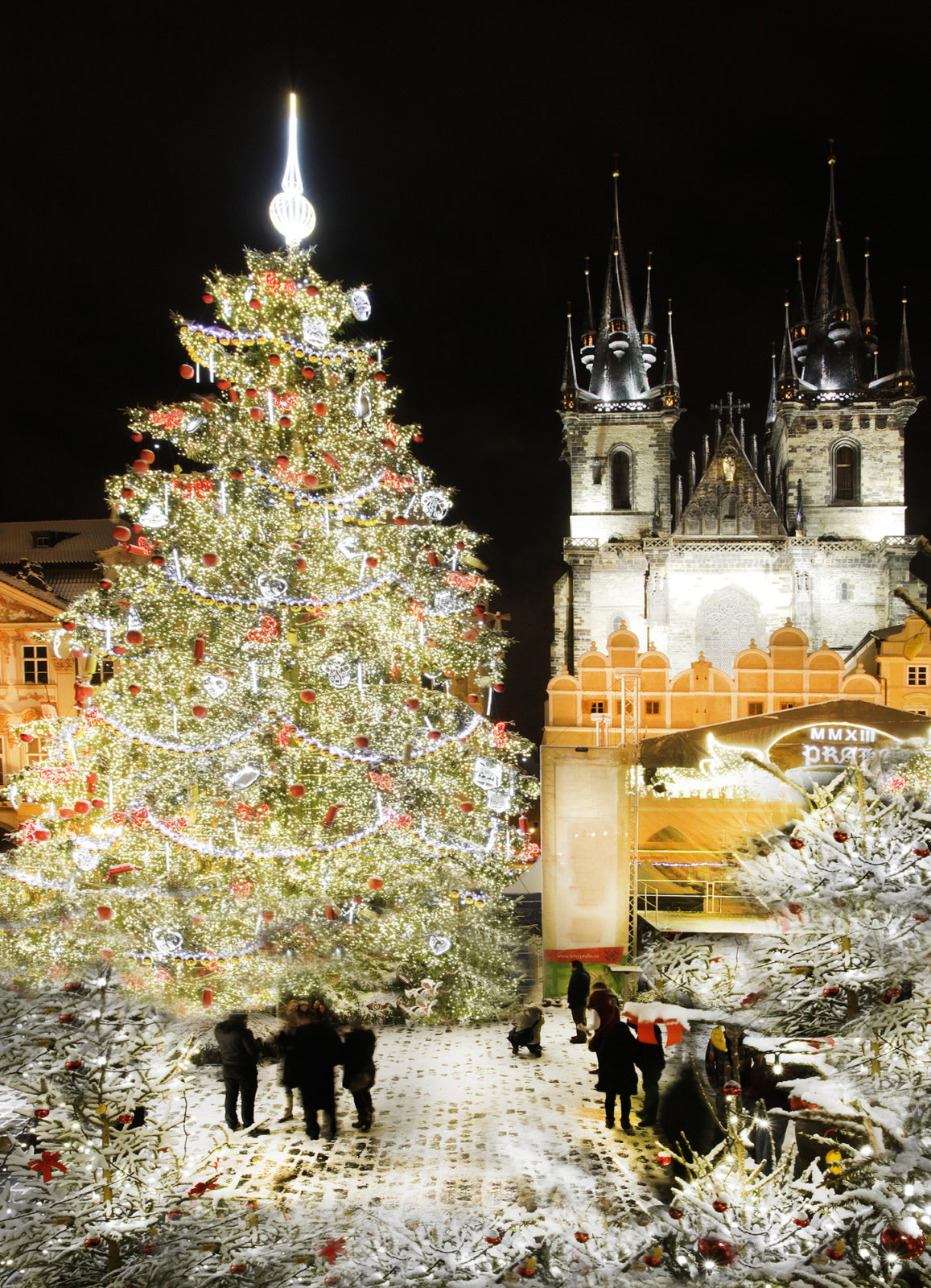 During the holiday season Prague's Gothic architecture, cobblestone streets are transformed into a beautiful Christmas wonderland with Christmas Trees that fill up entire squares standing almost as tall as some of the churches.
5. Brussels, Belgium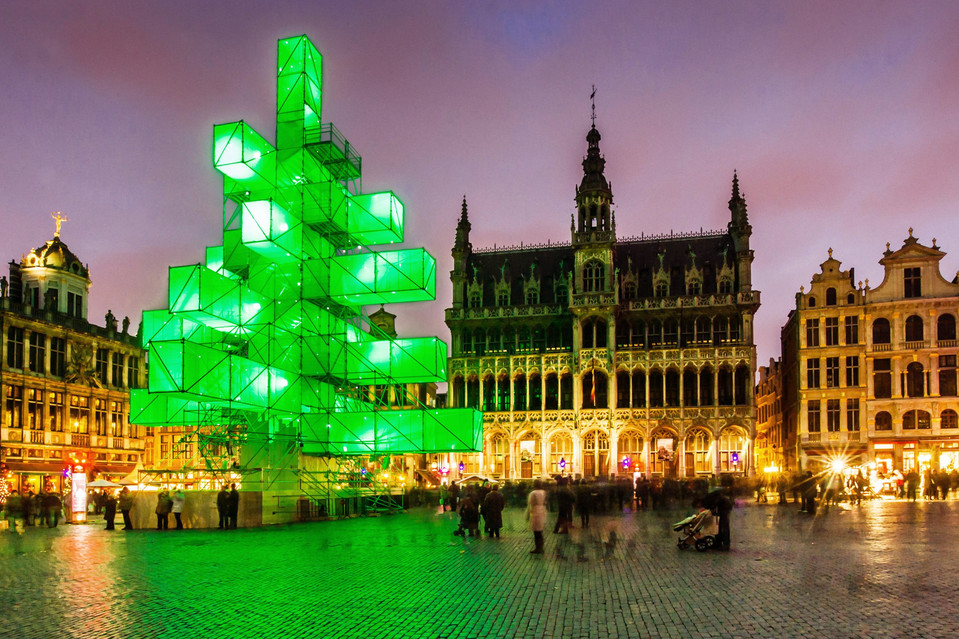 From November 24th to Christmas Day on December 25th, the entire city of Brussels is alive with bustling "Christmas Villages" made up of various Christmas markets, ice skating rinks, beer gardens, sculpture gardens, and massive Holiday themed art installations. Firework shows can be seen every night from Christmas Eve to New Years and the nights are always very lively with plenty of parades and live music. Many sculptures like the one above stand as Christmas Trees throughout the city centers.
4. Bishkek, Kyrgyzstan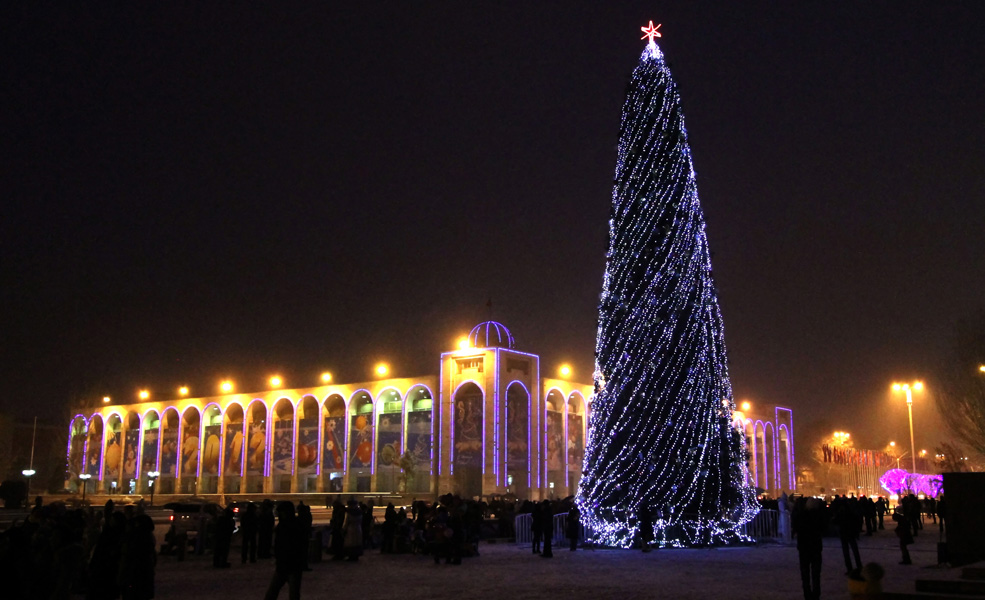 Christmas in Kyrgyzstan is celebrated as a day of rest and thanksgiving. Many Russian traditions make up the Christmas celebrations you see around Bishkek, Kyrgyzstan due to the heavy Russian influence on the country's culture. Many attend outdoor Christmas tree lightings with friends and family and the real holiday festivities come out with a bang at New Years.
3. Beirut, Lebanon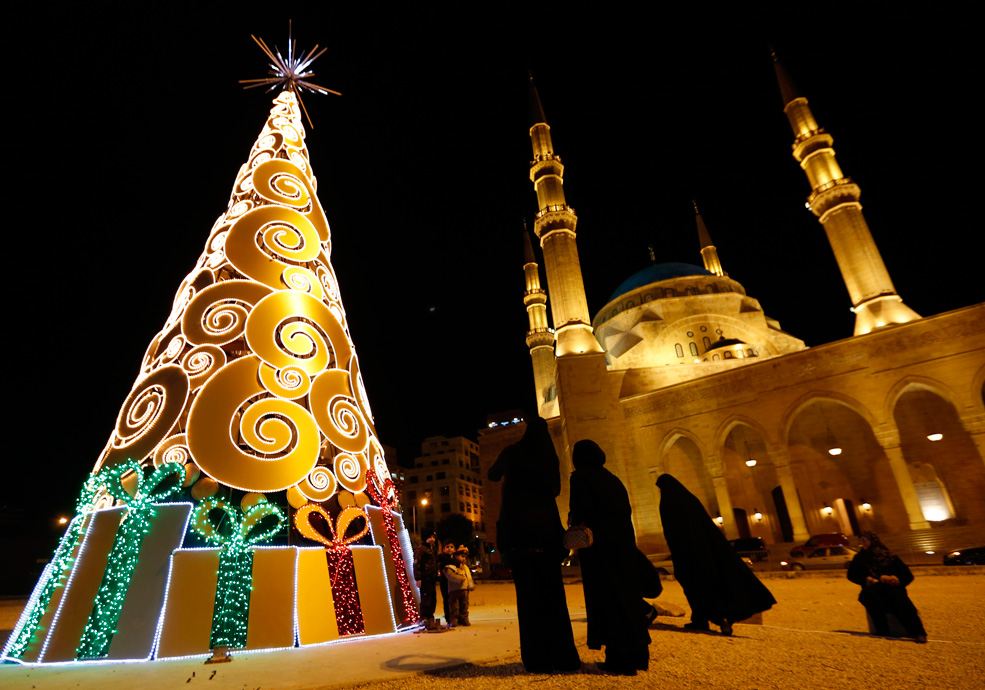 There is much to experience in Beirut, Lebanon during the holiday season. Unlike many locations on this list, most of the activities and traditions that take place during this time do not involve holiday shopping. In Beirut, there are many Christmas villages with elaborate light displays. Traditional activities include baking holiday spice cakes with friends and family, going to the cinema, and of course enjoying elaborate dinner spreads of lots of delicious handmade loaves of bread, fruits, nuts, and olives.
2. Central Lisbon, Portugal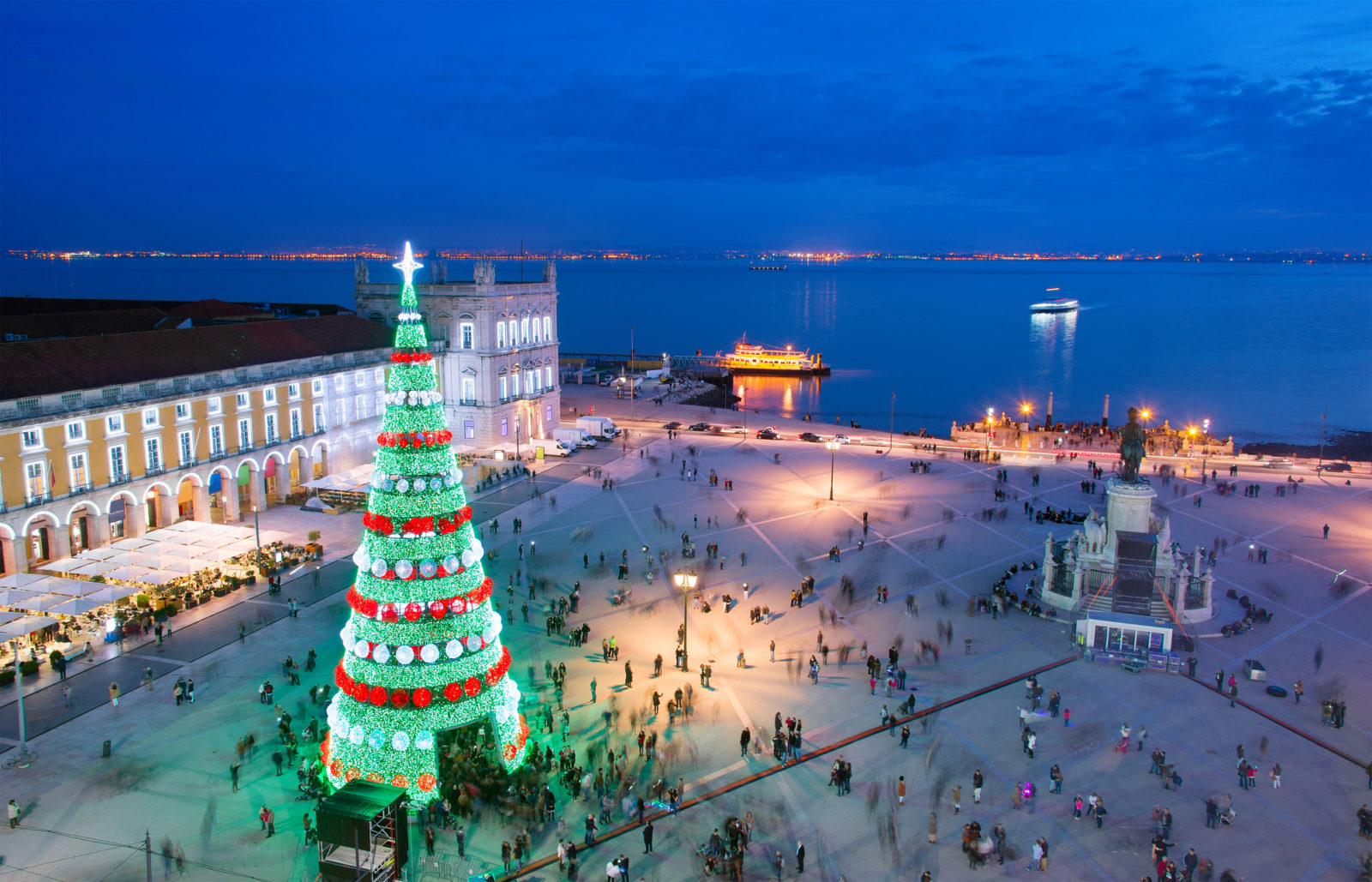 Christmas in Portugal is all about the food and the festive light displays on those cool winter nights. In Central Lisbon, Portugal one can expect to see the city lit up with Christmas trees of all kinds. From towering Christmas Tree sculptures filled with red patter lanterns to the traditional real-life trees, one can enjoy a plethora of Christmas tree splendor walking through any part of the city. The smell of bakeries overflowing with fresh 'Bolo Rei' or Christmas spice cake loaded with nuts and candied fruits makes for an unforgettable holiday season.
1. Vilnius, Lithuania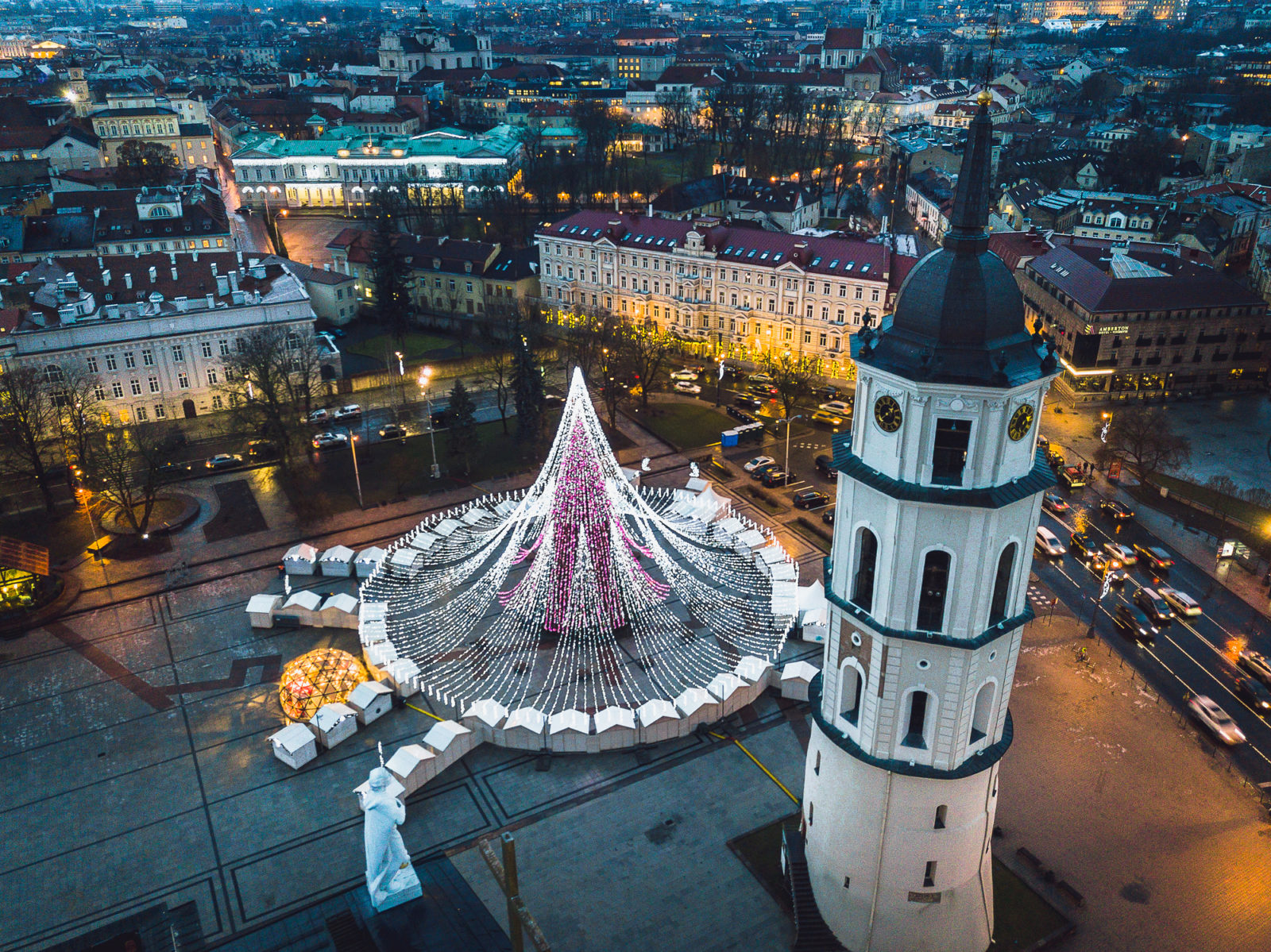 Christmas is one of the biggest celebrations in Vilnius, Lithuania each year with Christmas celebrations starting November 24th and going each day and night until New Years Day. Whimsical Christmas trees that look like they could be the homes of Santa's elves themselves can be seen throughout the city center while people enjoy the bustling Christmas markets.