5 Baller Beaverton Venues for your Next Oregon Event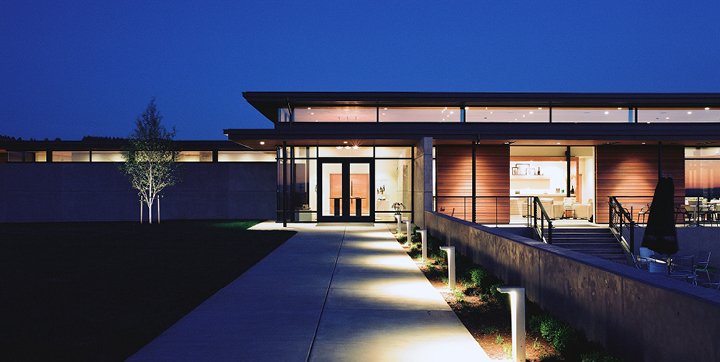 Beaverton is the 5th largest city in Oregon, and home to over 80,000 residents. It's sometimes referred to as the 'Silicon Forrest' a nod to it's Silicon Valley similarities, even if it isn't quite the same size as the California giant. With successful companies and cheerful residents comes bountiful celebration! Beaverton has some awesome venues, and we wanted to take the time just to highlight a few of them for your consideration if you are in the planning stages of your next Beaverton event. If none of these options strike you as perfect, reach out to us or another event planner to get help with Event Venue Selection.
1. McMenamins Murray and Allen Pub
Capacity: 30
McMenamins is known for maintaining a variety of event venues that can be used to host parties, meetings, weddings, and more. We want to take a second to focus on one of their pubs, Murray and Allen. With rustic food and a local selection of craft and self-made beers and cocktails, you and your guests will have an absolute blast here. The venue features some very original decor, with an animated sun smiling down on you, surrounded by hanging plants. This is one of the more tight knit venues in Beaverton, so keep your guest list to 30 or less. A perfect spot for a small corporate meeting, wedding rehearsal dinner, or just a fun night out with some good friends.
2. Ponzi Vineyards
Capacity: 50
If the Murray and Allen Pub was a venue appetizer for quainter events, Ponzi Veineyards is the main course. This incredibly elegant venue is perfect for setting a tone of elegance and class. Everything from their decor, to their menu, to their outstanding staff highlights this feat of professionalism. The four course menus and local wine tasting is sure to wow your attendees. Perfect for corporate meet and greets, fundraisers, and of course weddings, this Beaverton venue is one that deserves consideration.
3. The Reserve
Capacity: 350
The Reserve Vineyards and Golf Course is a much larger venue. Complete with large indoor meeting spaces capable of accommodating up to 120 individuals, this venue is perfect for larger professional gatherings or weddings with massive guest lists. Bonus activities include wine tasting and group tee times on their golf course. With your venue reservation, you get free access to their tables, linens, chairs, and basic AV equipment. They offer catering for an additional fee if you plan on also feeding your event guests.
4. Hotshot Billiards
Capacity: 120
This venue and the next one come with built in entertainment! Hotshot Billiards is a massive pool hall that can support groups up to 120 persons in size. They maintain 22 active billiard tables, which means if you are playing partners, up to 88 of your event attendees can be playing simultaneously! The pool hall features other entertainment options as well such as an arcade room, dart boards, and a classic jukebox. The kitchen offers classic bar food such as burgers, chicken strips, and french fries, but the venue is open to groups bringing in their own catering if you want to "class it up" a bit.
5. Sunset Lanes
Capacity: 400
Our final venue on our Beaverton Event Venue highlight reel is Sunset Lanes, a local bowling facility. With such large capacity, Sunset Lanes is perfect for hosting large corporate events where the focus in fun. Prices are based around two hours of unlimited bowling, but the venue offers multiple packages and additional services. Bowling, might seem a little hokey for an event, but anywhere where there is food, beverage, and fun is an excellent candidate for an event location. If you plan on inviting whole families, the bowling can help keep the little ones entertained as well.