Sorry, Cruisin' Hoops Basketball is no longer available.
This item has been discontinued, but you might still find what you're looking for in our current catalog. Please let us know if you have any questions.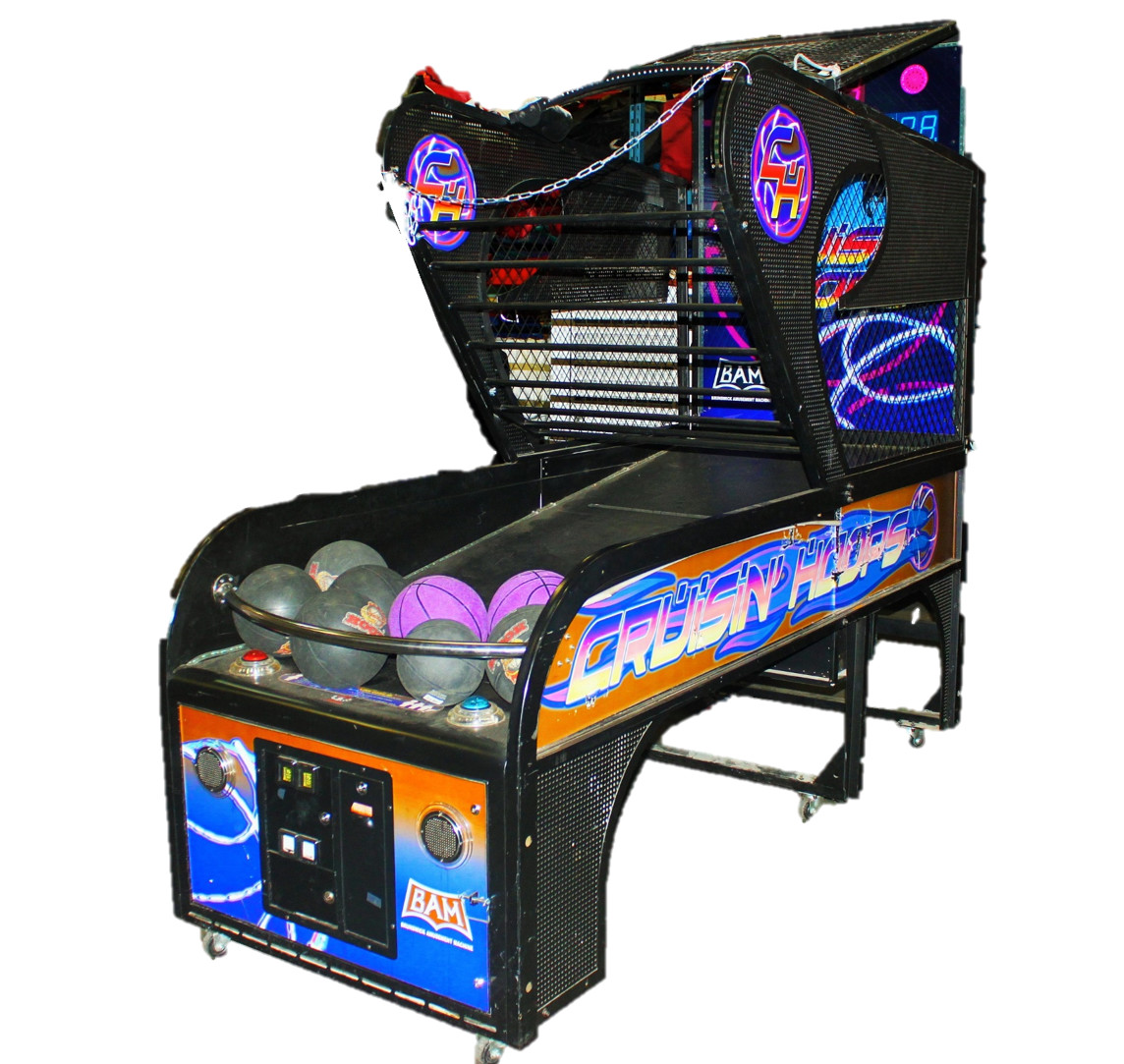 Cruisin' Hoops Basketball
Throughput of 24 guests per hour
Required space: 4' × 12' × 8'
Requires a 20A/110V electrical outlet
Cruisin' Hoops is an engaging basketball arcade game indoor activity. The interactive game can be an entertainment centerpiece with it's bright graphics, animated LED Lighting, and dynamic sound. The basket also moves back and forth to create an additional challenge for participants. Who will be the high-scorer at your next event? Watch gameplay footage on YouTube. Check the full catalog for other indoor arcade game rental options.