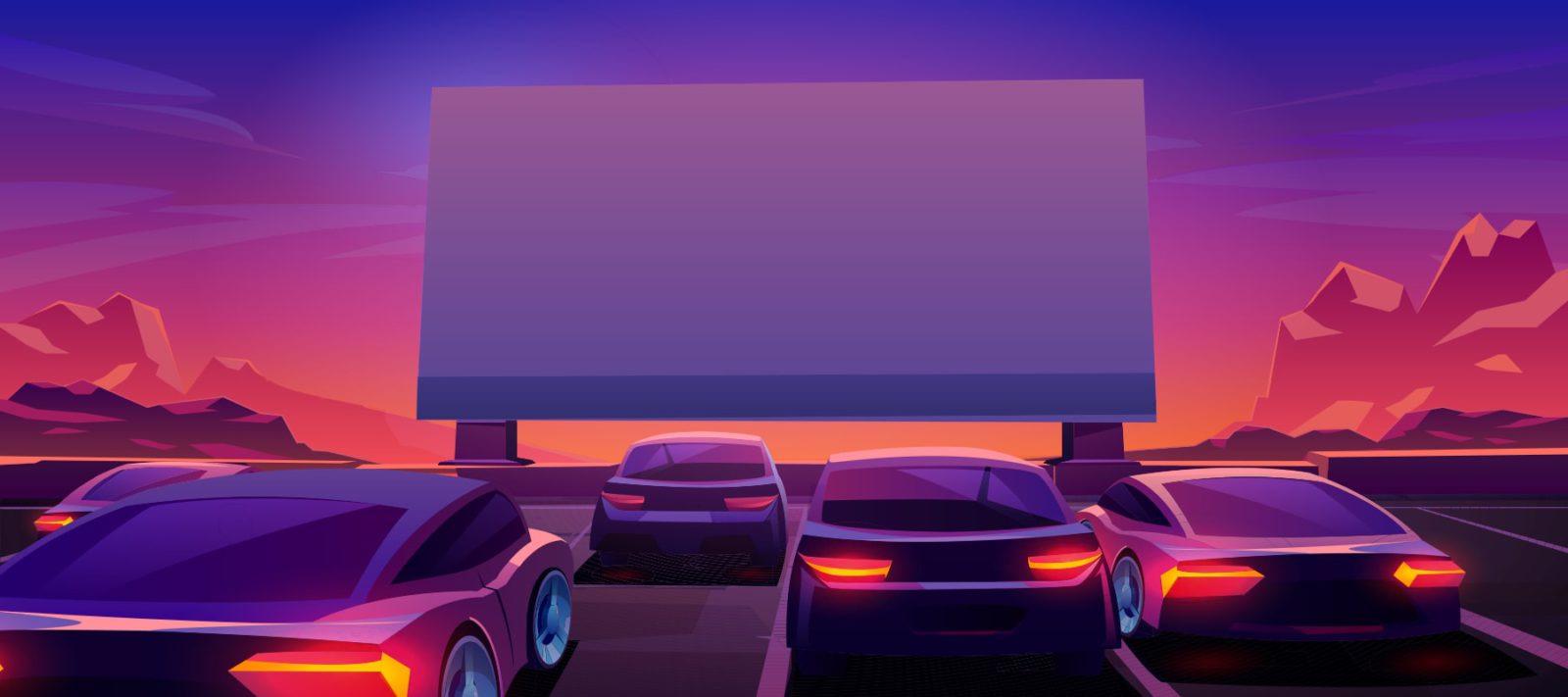 Full-Service Solutions for 2021

Host a Drive-In Theater
The drive-in movie is truly an American invention and tradition, and many can recall going to the drive-in theater as a childhood staple. Now in 2021 we have the opportunity to revisit the nostalgia of this classic and make memories with loved ones, coworkers, and community members, while respecting local social distancing guidelines.
Our base package includes complete screen, projector, and audio setup with social distancing and safety signage. A variety of add-ons are available, including a live host, pre-show entertainment, and catering.
The drive-in theater is a flexible foundation upon which more specialized occasions can be designed. Our event planners will work with you to host an evening fit to the occasion, whether you're celebrating a class graduation, fostering community, or treating your employees with an alternative corporate event.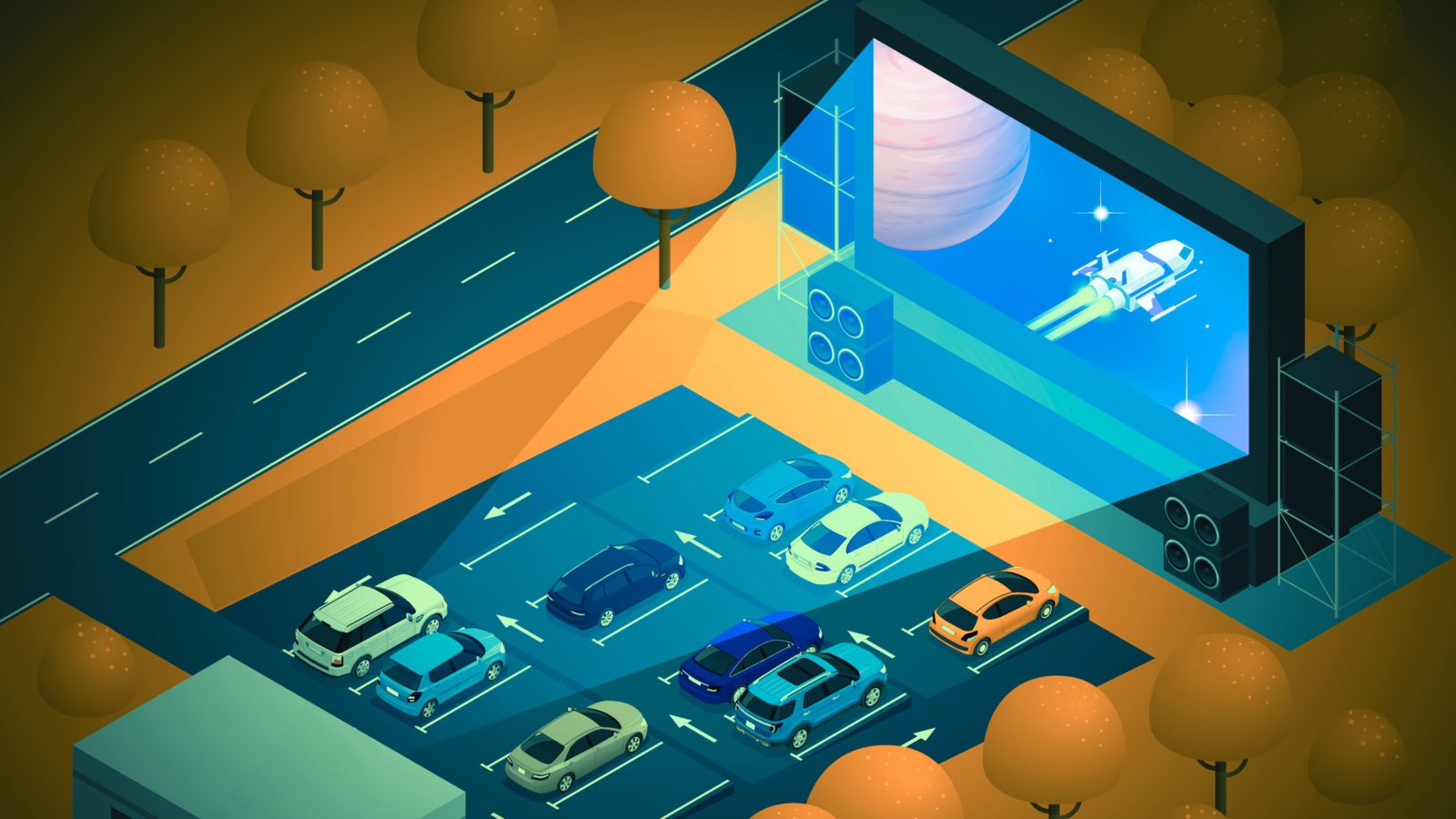 Come Together While Staying Apart
Community Building
With school fairs, community festivals, and company picnics untenable in 2021, we've all had to get creative. Rediscover the magic of the traditional drive-in theater to bring together your neighborhood, school, church, or company for an evening of relaxation or celebration.
Social Distancing
Following recommended distancing and sanitary practices is paramount to the health of our communities. We provide drive-in theaters with clear social distancing signage and wireless audio transmission to enable vehicles to stay isolated. Trained attendants are available to guide parking and assist guests with following safe practices.
Fit to Your Audience
To accommodate a range of venues, showtimes, and audience sizes, we offer 30-ft, 20-ft, and 12-ft traditional projected movie screens, as well as bright 30-ft and 20-ft LED displays suitable for use before sunset.
Stress-Free
Our professional event planners are available to take care of the hard parts, including venue sourcing, parking logistics, and restroom capacity provisioning, so that you can stay stress-free and focus on what's most important—your community.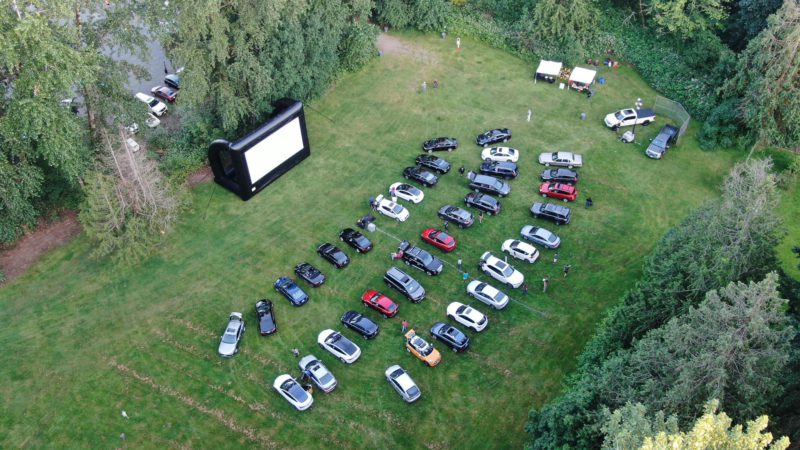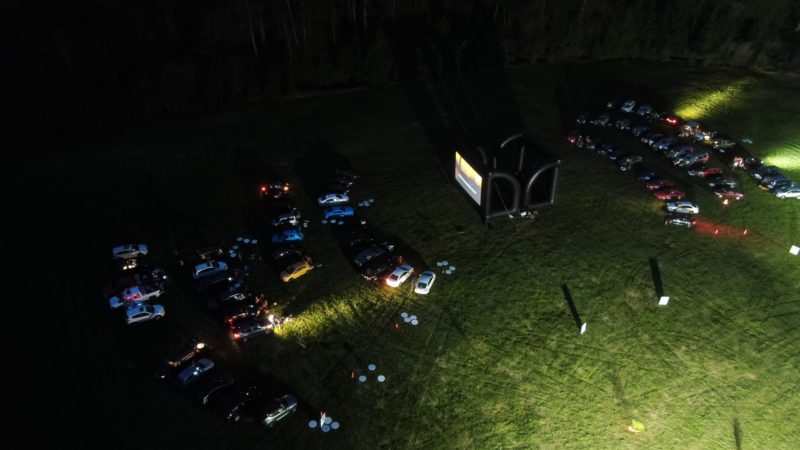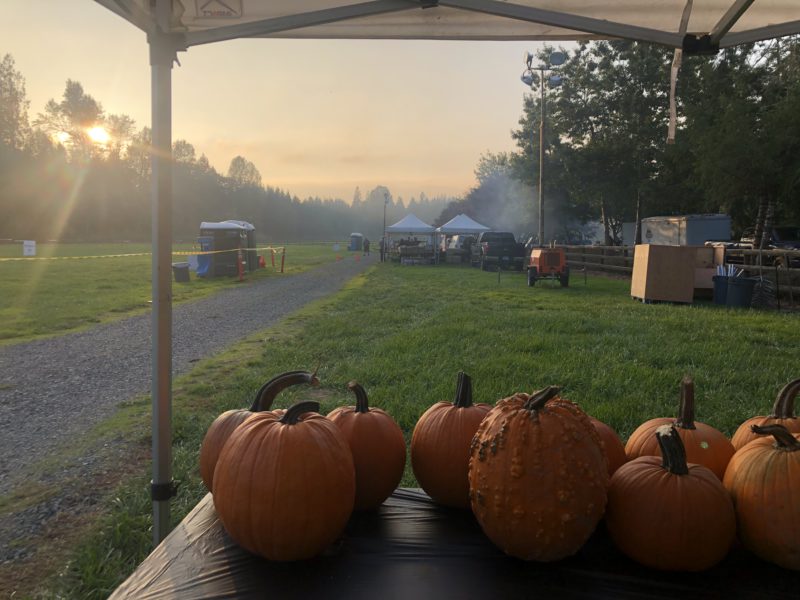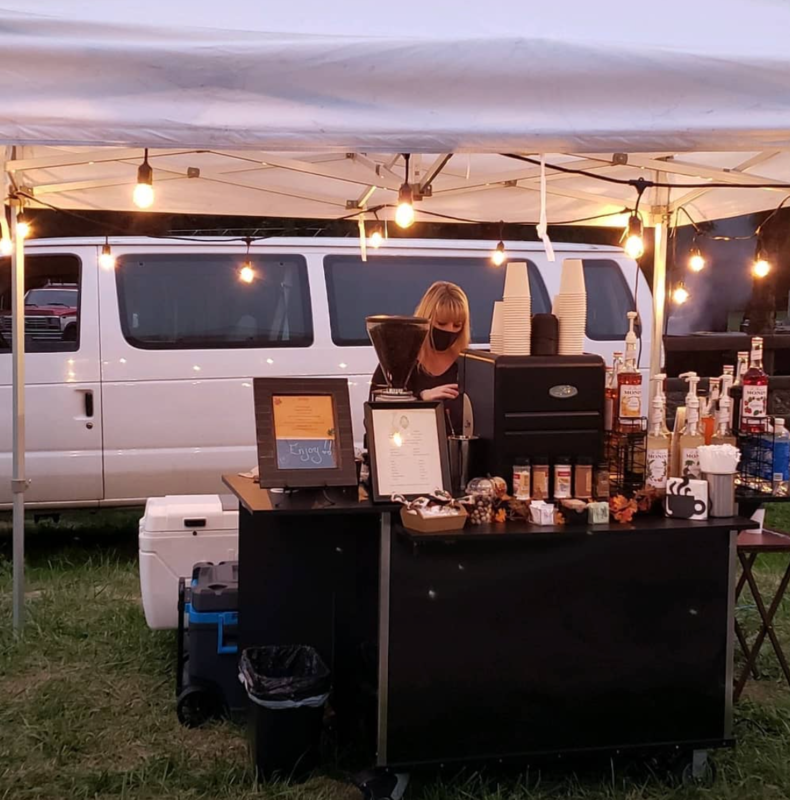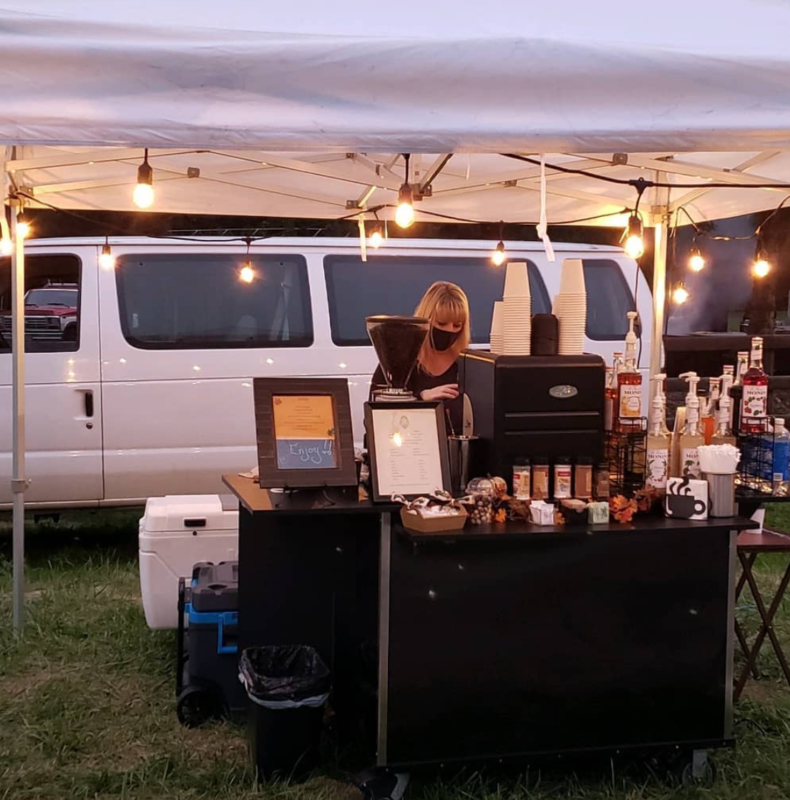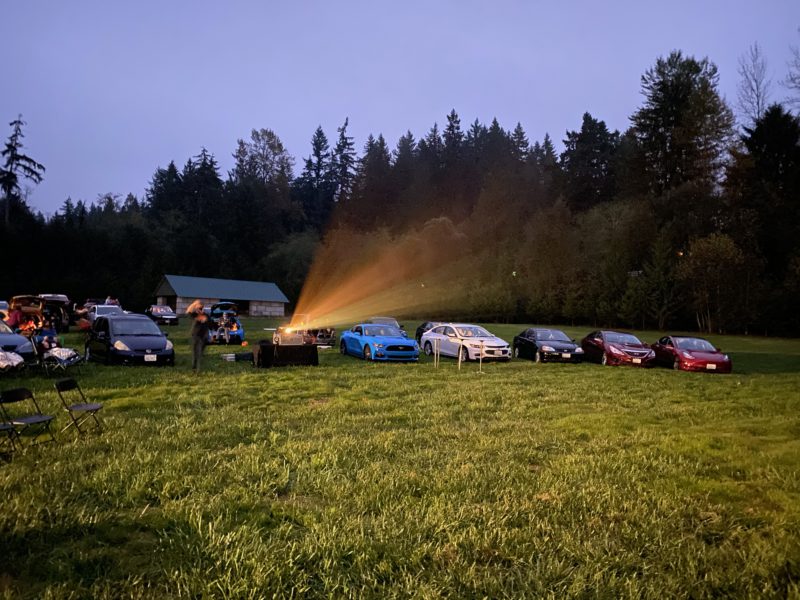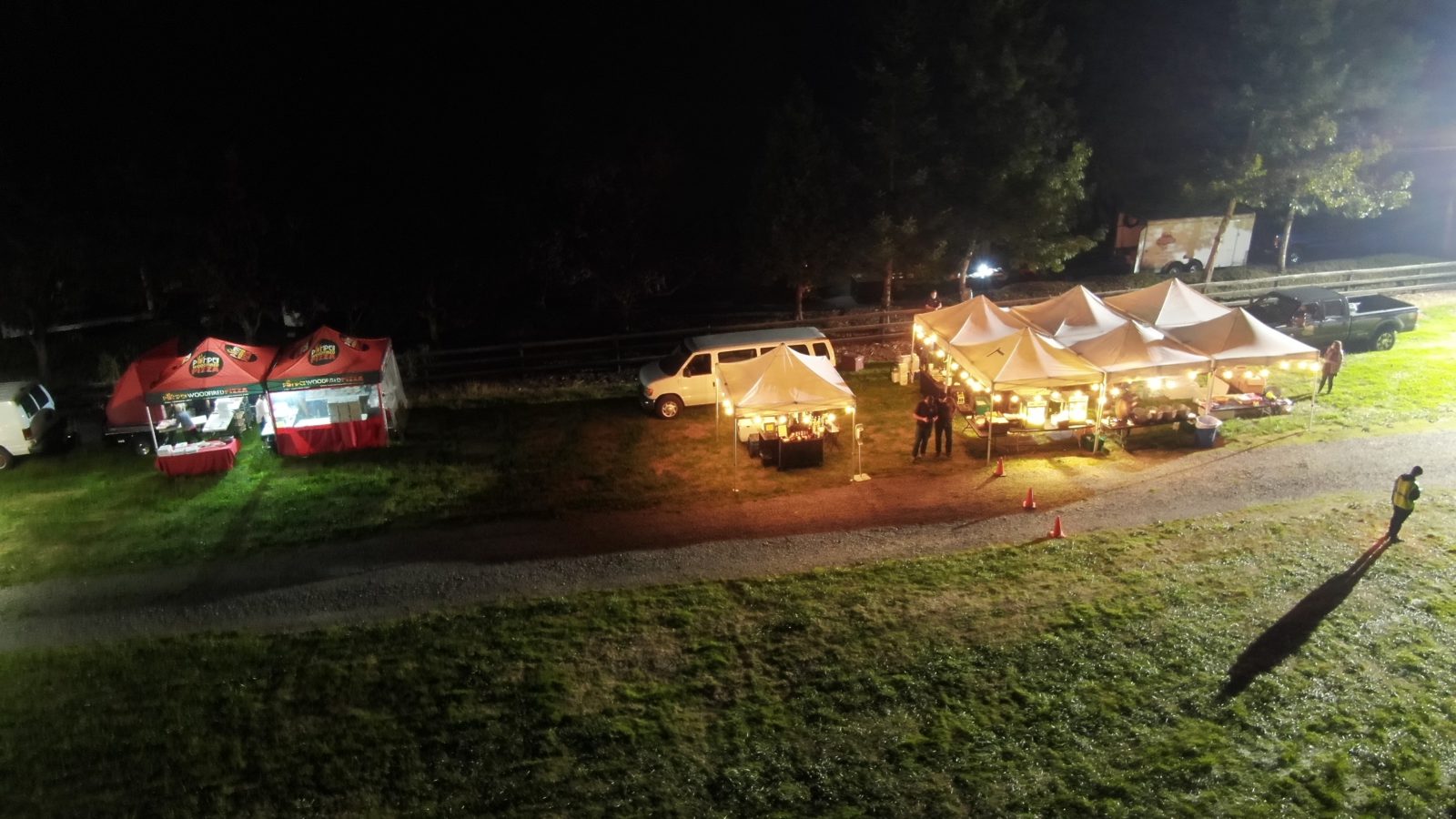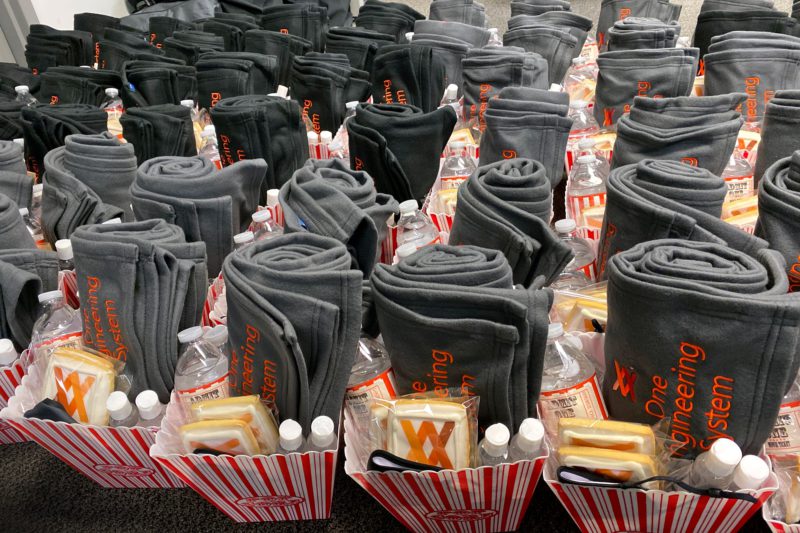 Testimonials
NEP provided our company a kick-a⁎⁎ drive-in movie night!!! The NEP employees were super friendly and accommodating to our needs. They showed up early to get set up and tore down and cleaned up all of their stuff quickly and efficiently. Our employees will surely be talking about this fun-filled night for weeks and months to come. I highly recommend using National Event Pros for your next event gathering, we definitely will be using them again!
Extras
Live Host
The main feature starts at sunset, but guests might arrive up to an hour earlier. Round out the evening with a live host to keep guests entertained, make announcements, and lead pre-movie activities on the big screen.
Game Show
Complete the event and bring everyone together with a live, interactive game show before the main feature.
The game show can host up to 2000 players simultaneously, offers a selection of characters, trivia questions, and activities for players to enjoy. The game also offers many brandable options that can be customized to fit the desires of any client.
Pre-movie Entertainment
Keep the growing audience engaged with a play-along magic show, branded social media live stream for guests to interact with, or a comedy performance.
Classic Concessions
No theater is complete without the classic concessions stand serving favorite theater snacks like popcorn, pretzels, hot dogs, and candy. Of course, in 2021 ours operates a little differently, with staff distributing items to allow guests to stay in their vehicle.
Full catering is also available upon request. Consult our event planning team for more information on catering options for your area.
Parking Attendants
We can provide trained attendants to greet guests upon arrival, manage entry and exit flows, and ensure optimal use of parking space for screen visibility, audience accessibility, and social distancing.
Reach out to our event planning team for more information on venue sourcing services for events in your area.
Luxury Restrooms
It's easy to neglect this aspect of guests' experience, but restrooms can make or break a guest's impression of the night. If your venue's accommodations are a little too rustic, a luxury trailer can be a prudent upgrade.
Get started
Tell us a little about your plans, and we'll get in touch to discuss details.