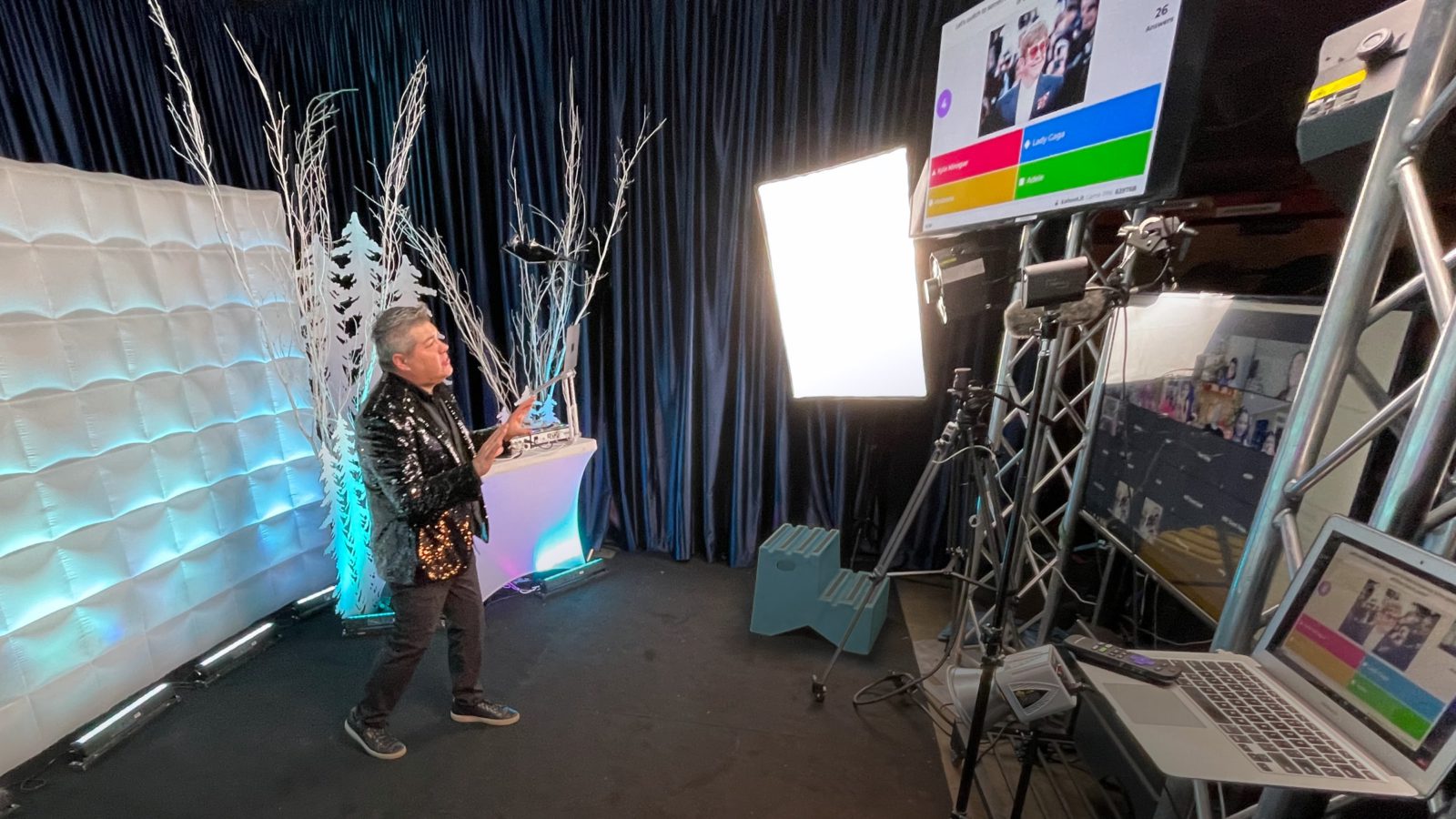 Full-Service Event Production

:

Management, production, staffing,
entertainment,
and rentals for
in-person and virtual events nationwide.
Value driven event coordination, planning, and production
Event Partners.
Not Customers.
Not Clients.
Creating great events requires a collaborative team effort. We embody the need for team spirit by embracing our customers and clients as Event Partners. We have to be an extension of your team to be effective, and that starts with a great partnership. Together we can create engaging experiences that deliver real value.
Time Savings without Sacrifice
We prioritize the value of your time first and foremost. Most Event Partners have primary responsibilities that extend far beyond a single corporate event. Diligent communication and effective organization translate to significant time savings, and a deeper trust in our planning process. Time savings are further extended through knowledge and experience.
As a planner and a supplier, our team brings dedicated resources with intimate knowledge of every event aspect, resulting in faster answers, and reliable expertise.
Event Requirements Defined
When trusted with planning and managing an event, the completed work should deliver meaningful and tangible value that exceeds the cost of services, while resulting in stellar event outcomes. A history of providing physical products, and now virtual solutions, to events has cemented this value in our event planning team. With each Event Partner having their own definition of value, understanding your unique event requirements is a critical part of our process.
Tight Integration, No Surprises
A combination of vertically integrated rentals, in-house live stream production studio, and deep Service Partner relationships allow us to keep pricing competitive, while simultaneously delivering event results that continually exceed expectations.
Building an event experience starts with an inventory of high quality, interactive games and engaging activities whether in-person or virtual. Next, an in-depth planning phase with the goal of eliminating as many unknowns as possible. No event is without surprises, but a focus on illuminating specifics can go a long way in mitigating unforeseen circumstances.
Building Meaningful Connections
Event Success First, Profit Later
Event Partners ask us to design new guest experiences and create unique engagements every day. Whether we've previously provided a similar service or not, our first goal is to determine how we might accomplish the requested service. If there is a budget in mind, NEP Event coordinators operate within the financial guidelines, while meeting as many requirements as possible. Though we attempt to price services appropriately, we often make only a nominal fee on complex new projects.
At National Event Pros, we think this is an acceptable way to operate an event production business. We know our Event Partner relationships extend beyond a single engagement, and one successful challenging project can lead to decades of partnership. The learnings from low margin projects are used to effectively scale and execute new services for future events.
Service Partner Relationships
Prior to embracing event management, National Event Pros was an event vendor, focused solely on providing games and event activities. After operating exclusively in the trenches for years, and continuing to do so in our vertically integrated service model, we have the utmost respect for every individual that provides event products and services. This respect is so ingrained that we refer to our vendors and contractors as Service Partners. We are deeply appreciative of the work that Service Partners perform on our behalf, and insist that they are respected. They truly are our Partners in Service.
The relationships we maintain with our Service Partners, and among our internal team, builds a level of trust that continuously elevates our event management services.
More than just a Rental
National Event Pros started as a small group of performers and a small inventory of bounce houses. Three decades of experience, a significantly larger inventory, and tens of thousands of events has changed our perspective on what it means to offer event rentals. It is not enough to simply deliver equipment to a venue and wish the Event Partner luck. For a rental activity to be successful, it needs to become an integrated experience.
An interactive inventory and detailed planning culminate on event day, with a focus on flawless execution. A team of staff embrace the responsibility of installing your activities in a timely manner, adjusting for visual appeal in the context of your venue. All while operating in a way that is inclusive of all event guests, while ensuring the safest possible outcomes.
Successful Event Planning is not a result of proprietary intellectual property. Clear communication, valued relationships, and hard work are the backbone of any event production. There is no hidden knowledge between our Event Planning team and our Event Partners. Questions about the event planning process, service partners, pricing, or anything else, just ask! We're an extension of your team, and successful teams don't keep secrets.
Get started
Tell us a little about your plans, and we'll get in touch to discuss details.