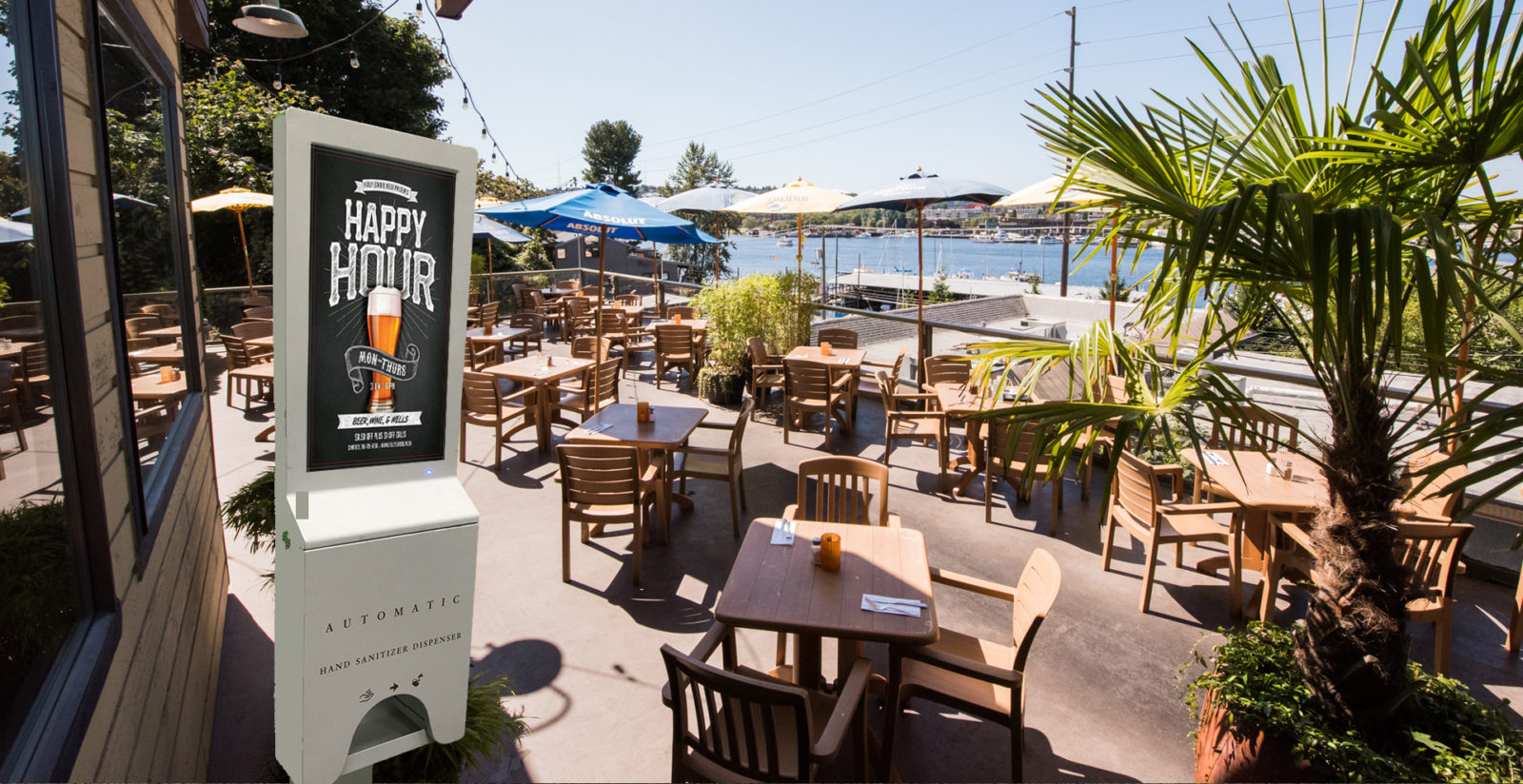 Full-Service Rentals for 2021

Hand Sanitizing & Digital Signage Kiosk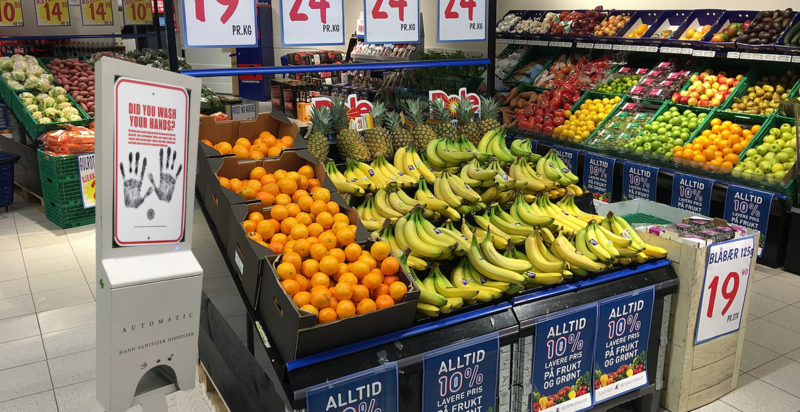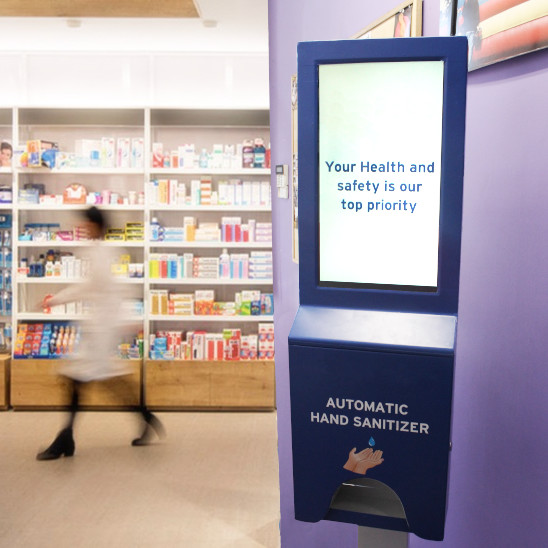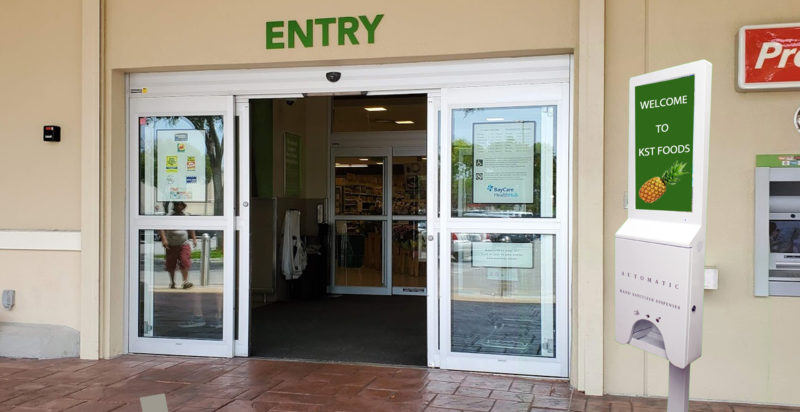 Uniquely Adapted to 2021
Contact-Free Hand Sanitizer Dispenser
Provide guests with contact-free hand sanitizing via the automatic, motion-activated hand sanitizer dispenser. The dispenser's colored LED underlights provide guests with gentle guidance and instant feedback, and an integrated drip tray keeps the floor clean and dry. The large, 3-L capacity hand sanitizer dispenser is suitable for high-use areas and easy to refill.
Versatile Digital Signage
Communicate effectively with your guests with the standalone kiosk's large digital signage display. Leverage the Full HD 1080p LED screen to present your choice of images, videos, or rotating slides. The digital signage can be connected via Wi-Fi for easy updating and remote control.
Flexible Solutions
Hassle-Free Rental
Standalone kiosks are available for both daily rental and long-term lease, with optional on-site routine servicing and hand sanitizer refill service.
Make It Your Own
Custom branding is available to match your business's look & feel, physically display a sponsor or company logo on the front of the kiosk, or customize the printed messaging above the hand sanitizer dispenser.
Get started
Tell us a little about your needs, and we'll get in touch to discuss details.