The Timeless Appeal of the Photo Booth
Now more than ever we feel like our lives are lived out in posts, snaps, stories, captions, and comments. With the wide array of social media platforms to choose from whether it be Facebook, Instagram, LinkedIn, YouTube, Snapchat, Twitter, and everything else in between, it seems not a second goes by un documented or unnoticed by social media. Our feeds are not just our source of news and commentary of the day to day but they act as a highlight reel of major events from birthdays, anniversaries, graduations, weddings, baby showers, receptions, funerals, and fundraisers.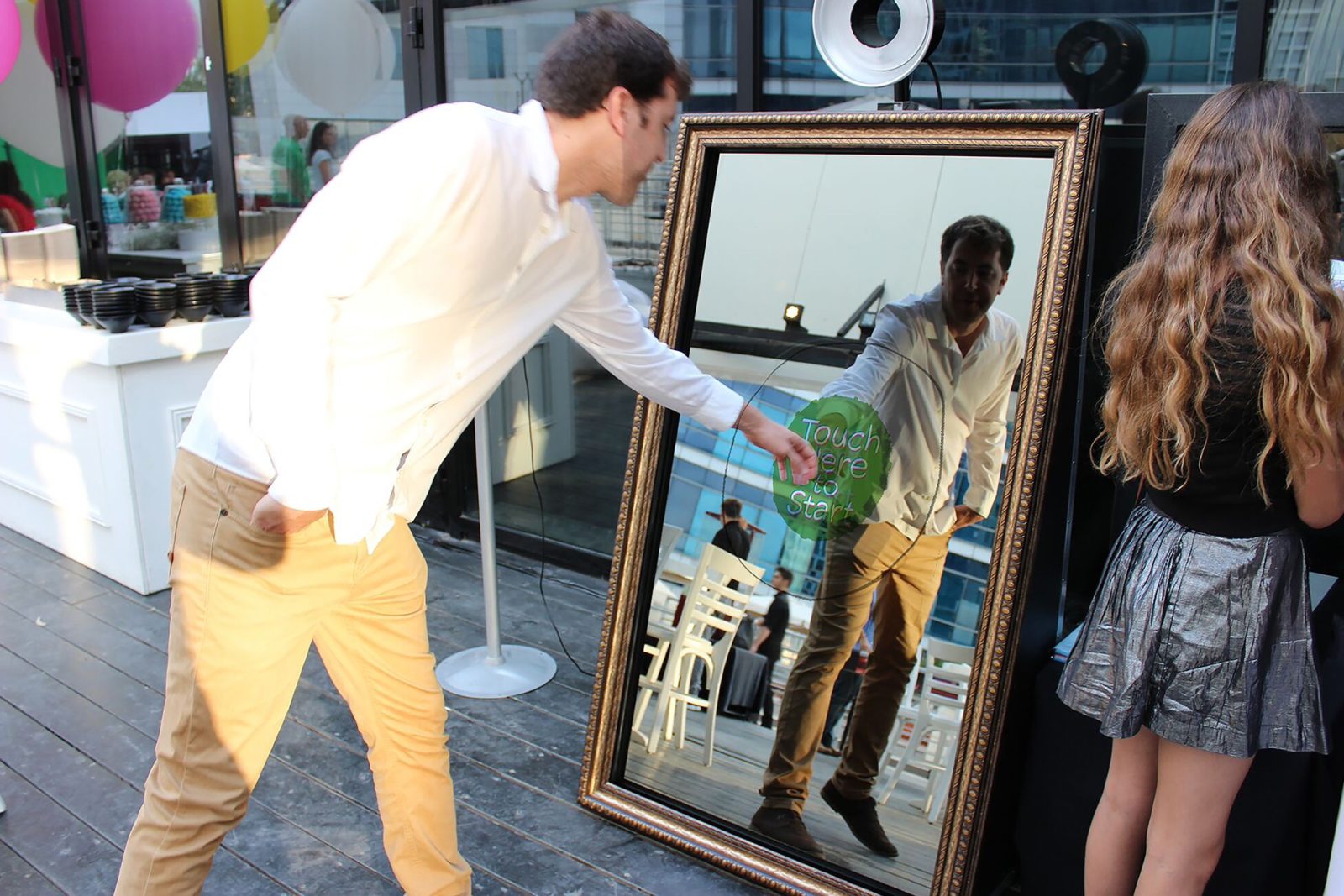 The way we document and share these moments have become easier but all the more important when it comes to having a say in how the world sees you, your organization, your team, and your mission. For business owners, the concept of mastering the perfect social media presence can be daunting and more like lofty ambition but it all starts with capturing sharable and engaging moments. Having a photo booth at your next event is not only a great way to document amazing memories, but for events such as launches, open houses, or corporate events a photo booth can serve as so much more!
---
Salt Lake City's Most Innovative Photo Booths
With our lives being played out online in more innovative ways than ever before, having an out of the box photo booth at your next event that really makes a statement is a spectacular way to use spectacle to your advantage. Whether it be a customized background and props to match the theme of your event, to getting your logo or company slogan cleverly branded throughout the various photo ops at your event, the options are endless.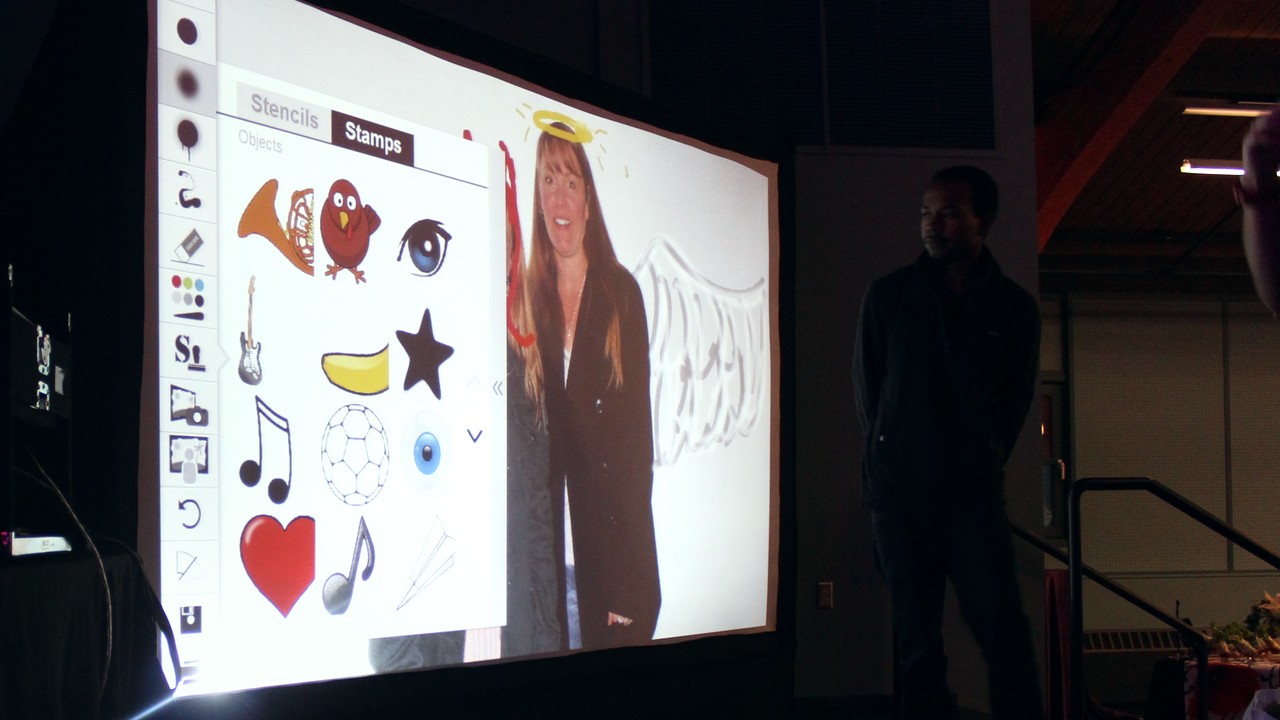 Have a themed event? Our giant inflatable snow globe is perfect for holiday parties and our giant inflatable walk in terrarium photo op is perfect for hosting a terrarium on tap workshop with plenty of hands on fun for your next all hands meeting or company networking event.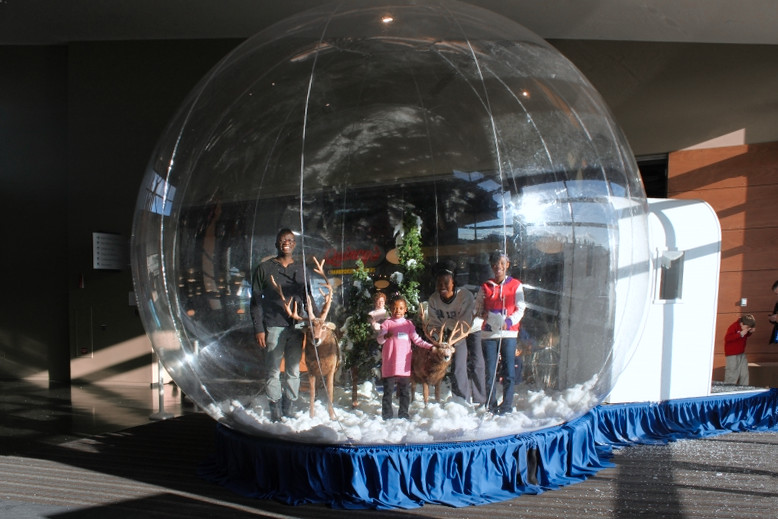 Photo booths are an excellent way for guests to not only have fun and let loose in front of the camera but also have a take-home gift of the event. Who doesn't love the nostalgic charm of a take-home polaroid photo?
---
The Ultimate Salt Lake City Millennial Party Feature
Now you can even have the photo booth in the palm of every attendee's hand with the creation of your very own personalized geo filter for Snapchat. With social media having such a presence in our daily lives, you can even have it play around you event by creating a projected running timeline of real-time Instagram posts, Selfies, and Tweets streaming throughout the event so guests can see themselves share memories and real-time as well as look at what others at the event are doing and sharing. Not only does this create a fun interactive wall projection for your event but it creates social media buzz around the event in real time that guests can enjoy just as much as your marketing and PR department. Brilliant!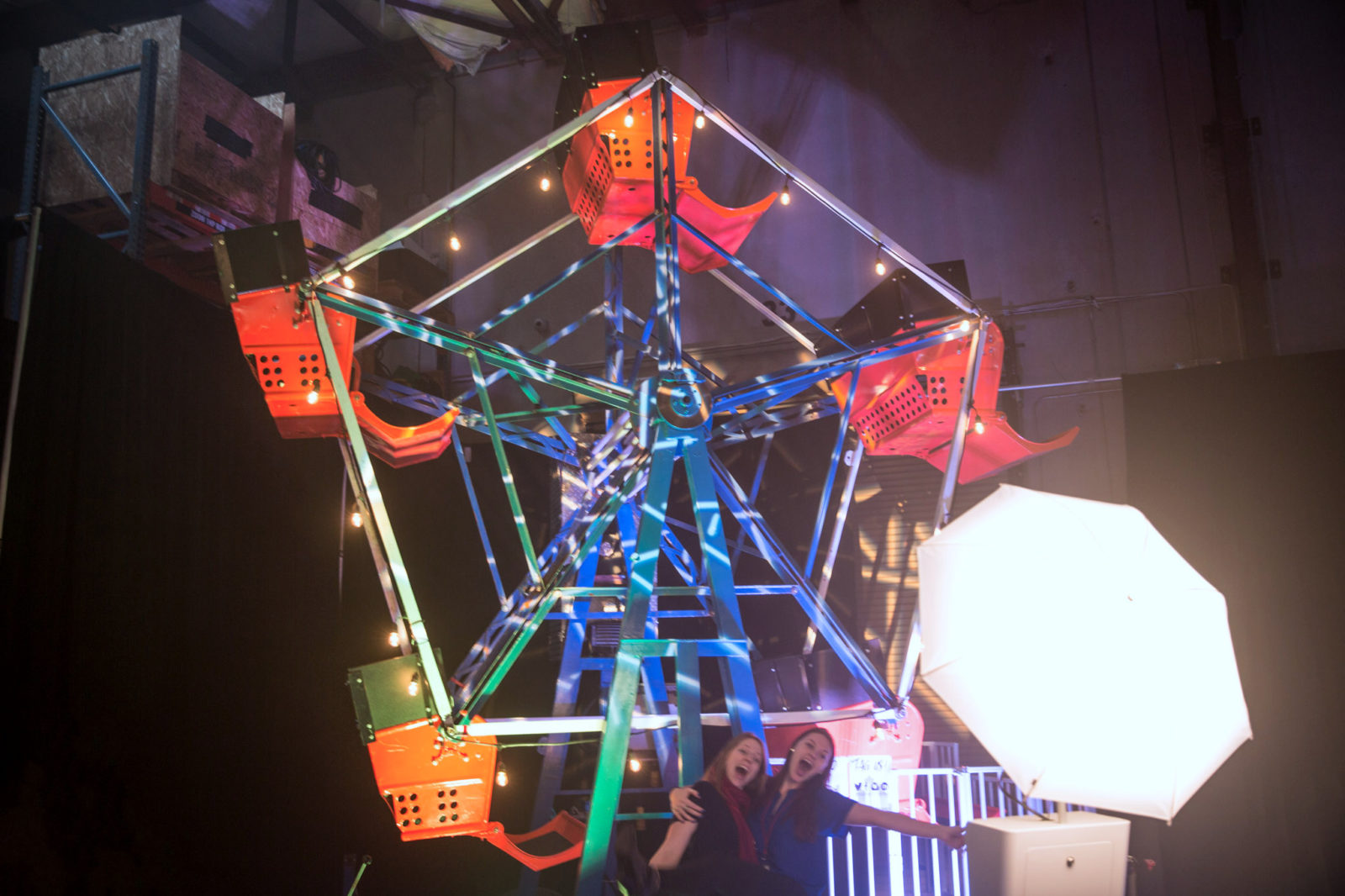 ---
Curating a Treasure Trove of Props
Whether it be wacky or whimsical, there is so much you can do with a photo booth no matter the occasion. Whether it's entertaining kids or the child within us all, our photo booths can include everything from wigs, hats, outfits, costumes, and event customized company branded props of your choice.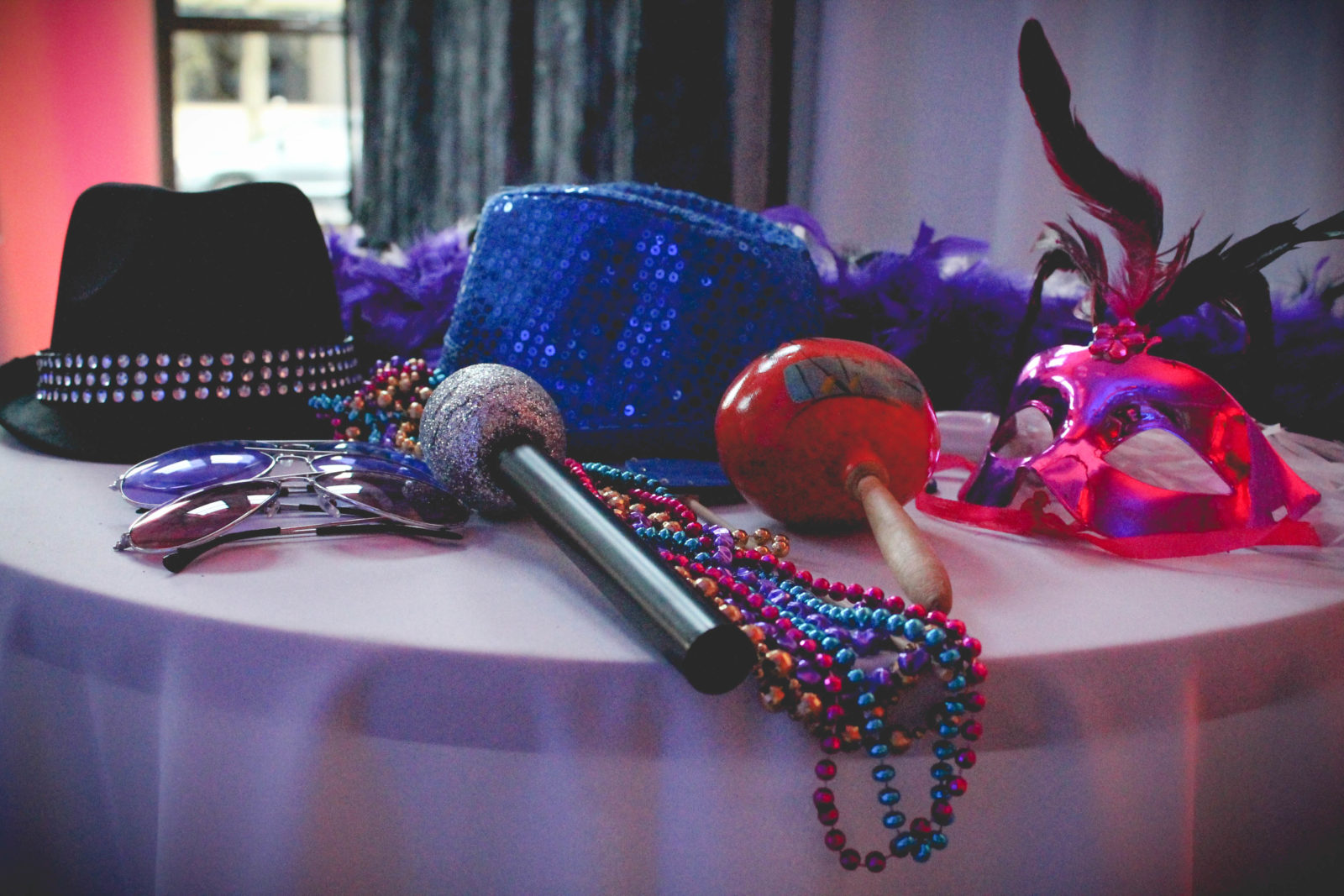 Need a photo with your school mascot? We got you covered. Need a Santa photo op at your next company holiday party? We can bring you Santa, snow, and the rest of the north pole if you like. From snow globes, terrariums, glow in the dark LED fun, and everything in between our event planning specialists can customize and capture whatever moment you wish to create with your guests. Launching a brand new product what better way than showcasing it in a photo op with members of your team or guests of its launch.
---
Delivery, Setup, and Staffing for Salt Lake City and Beyond!
Whether it be crafting the best-customized geo filters for your organization's event, delivering, setting up, and managing the photo booth during the event, our event team has got you covered every step of the way. Photos can speak a thousand words and we know how important it is for those words to come out right. Down to the details in crafting the best props for your brand or making sure your event's tweets, posts, and pictures get shared and saved, whatever your vision for your event may be, our team can bring it to life. In addition to creating photo booths, photo ops, and geo filters for your event, our event planners also can provide your event with our team of professional event photographers specializing making sure your event has the finest photos, videos, to share or save, and remember those special memories long after the event is over.