Interactive entertainment that is as enjoyable to the participant as it is to the observer
Providing a Mechanical Bull has long since grown beyond the confines of a Western event and Country bars. The engaging activity has become a topic of conversation at nearly every event planning session. Whether appropriate or not, there is always that one person on the party planning committee that says "How about a mechanical bull?!".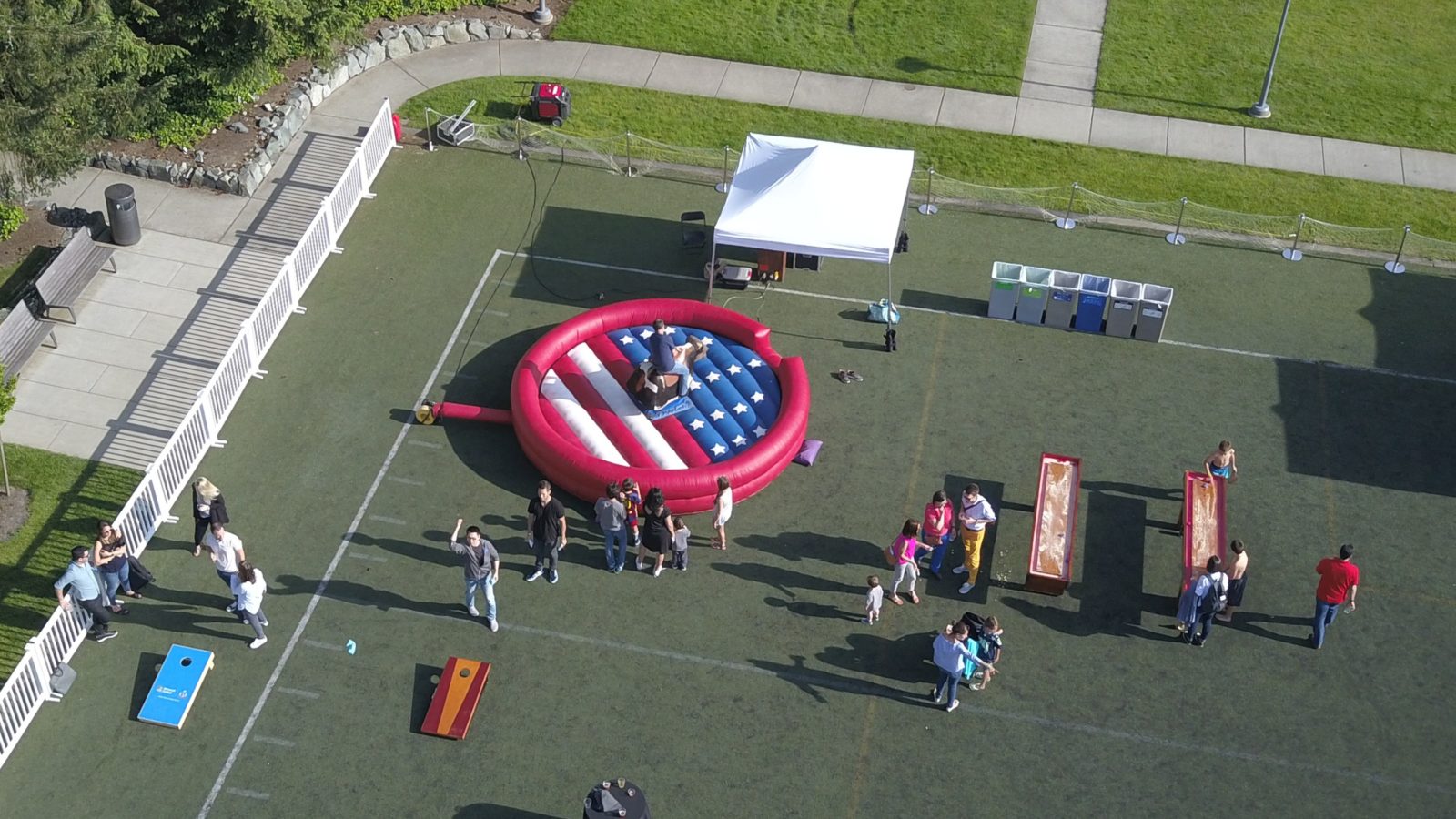 Part of what makes it such a great centerpiece is the ability for the more reserved event attendees to live vicariously through the bull riders. It can be just as fun (and less painful) to be on the outside of the inflatable corral watching the action, as it is for the cow wrangler. Need to get more people involved in the action? Providing liquid courage is a great way to expand audience engagement.
---
Salt Lake City's Premiere Western Party Rental Supply
So you've decided to fully embrace your inner Cowboy or Cowgirl (cow-person?), you're going to need a partner to help execute your Western event vision. Western entertainment rentals can take a number of paths, from entertainers, music, décor, and food—it's important to know all your options and where to source from. While a Mechanical Bull certainly deserves to be the centerpiece of any Salt Lake City rodeo, consider how other wild west rentals can improve the experience for your part-goers. You can appeal to the younger generation with inflatable bounce houses and obstacle courses. Kids are relatively easy to please, so whether it's a simple bull roping game or as extravagant as a pony ride—you are certain to find something for your younger event audience.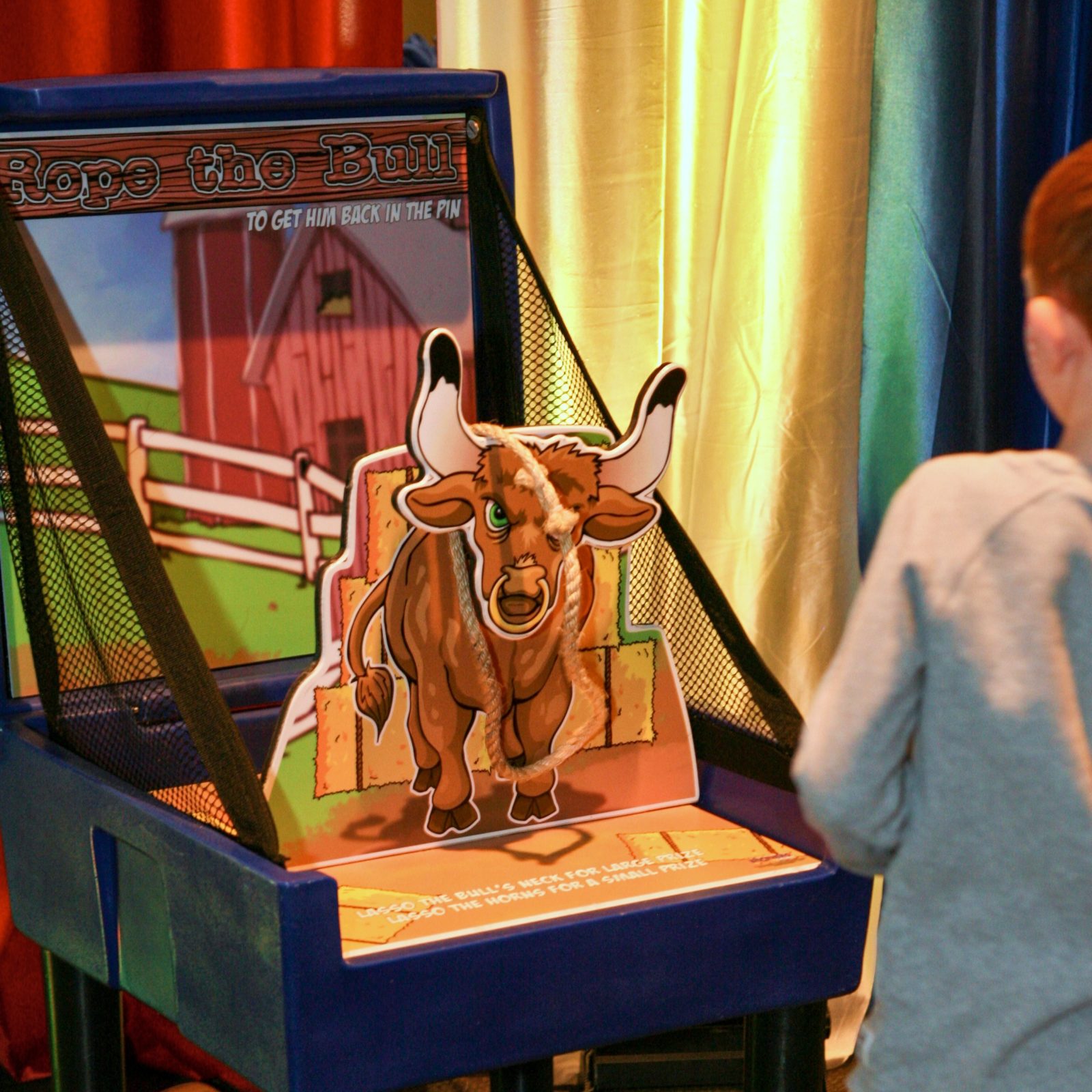 Coordinate with your Salt Lake local DJ, Balloonist, and other entertainers to make sure they come in Cowboy garb. Before signing contracts, we'll make sure every vendor brings relevant creative products to your them. The DJ will be sure to include a fair share of country and line-dancing options (cotton-eyed joe anyone?), and the balloonist will make plenty of cows and 10-gallon hats to boot.
Finally, tie everything together with eye-popping Wild-West décor rentals. Larger than life wagon wheels, copious amounts of hay bales and plenty of cowbell are sure to have your guests yelling yee-haw!
Finally, don't forget to immortalize your rodeo with photography options your guests can take with them.
---
Find your Bull ride for every Bachelor(ette) Party, Cowboy conference, Corporate Social Event, and Harvest Festival
Mechanical Bulls have been present at just about every style event known to modern culture. Trying to best the bull is an enjoyable past-time that does not discriminate against any type of party. Not every event can be Jenny's Bachelorette party, and we know that attendees at law or financial conferences need to loosen up more than anyone. Bring a unique piece of entertainment to your next conference, public event, Friday-night bar hype, or 40th birthday party. With a little thought and pre-planning, you can incorporate a Mechanical bull into any of your events in a meaningful way.
---
Rent a Mechanical bull that fits your vision, your style, your way.
The traditional mechanical bull has come a long way. The creative individuals that design inflatable rides and rentable entertainment have worked hard to come up with creative options that leverage the same infrastructure used for the bull. The first choice comes with your inflatable arena, with choices like Stars and Stripes and the Western Corral, you can adjust the look for your venue and specific theme.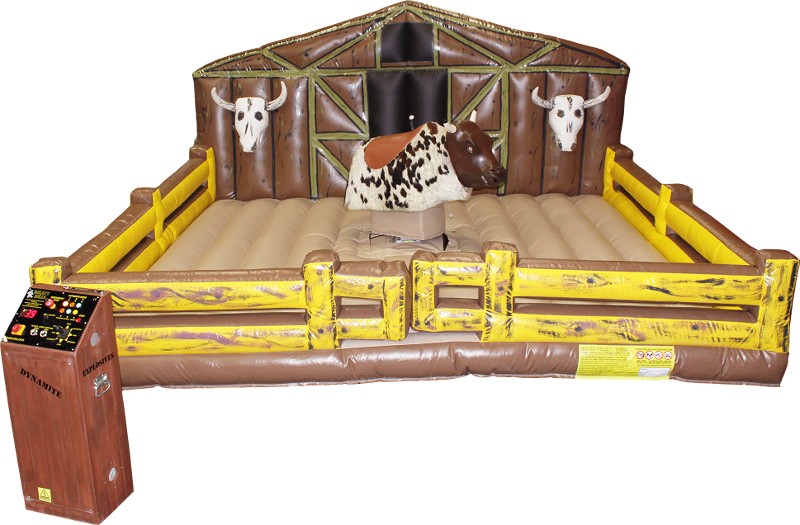 Maybe a bull really doesn't fit what you are going after, but you still wish to include an engaging activity that is similar. Event attendees can now mechanically surf, skate, or snowboard their way to fun with swappable mounts and inflatables.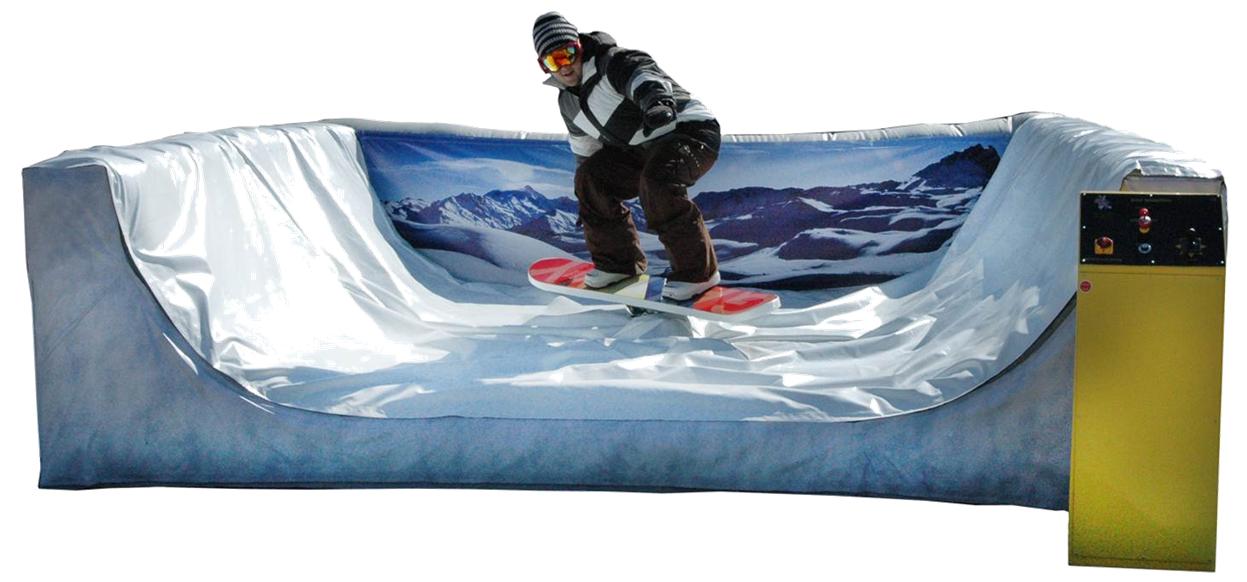 Other competitive unique options include the gauntlet style battle-zone game, where four Utah natives can compete to be the last one standing—and reign as the interactive event champion for the day.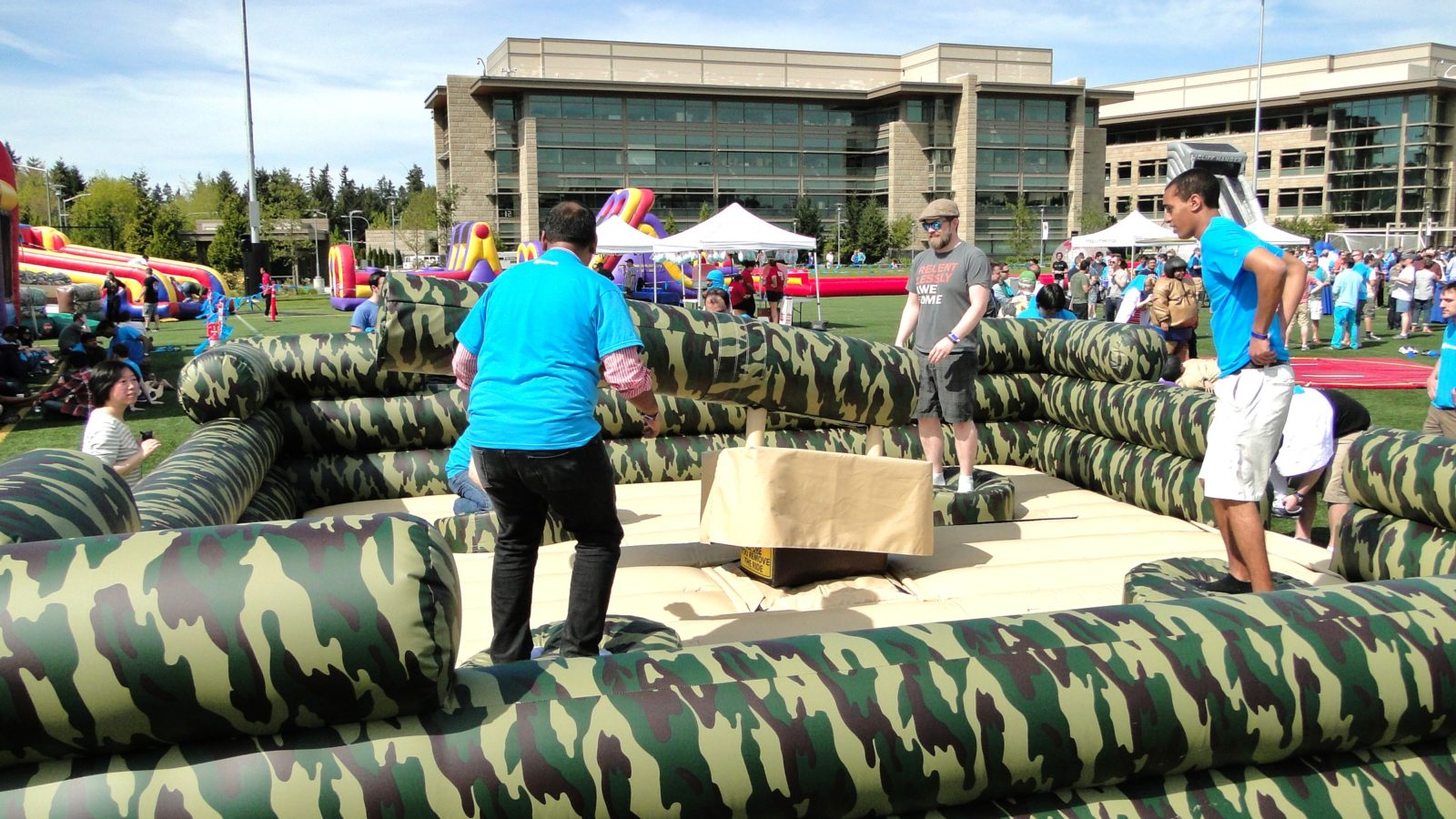 ---
Transforming simple bull rentals into service-oriented event experiences
We recognize that every event is special. For us, it may be a daily occurrence—but for each of our event partners, it might be an annual, or once in a lifetime occasion. We know it's critical to get it right the first time. There is no "Re-do" in the event world. That is why for over thirty years we've strived to perfect the rental experience for our clients. Every mechanical bull is set up, operated, and removed from your venue by certified event professionals. There are likely dozens of ways, and certainly dozens of companies, that can bring a mechanical bull to your event—but who are you going to trust to make sure the experience is nothing less than amazing? We look forward to the opportunity to name you a valued Salt Lake Event Partner.