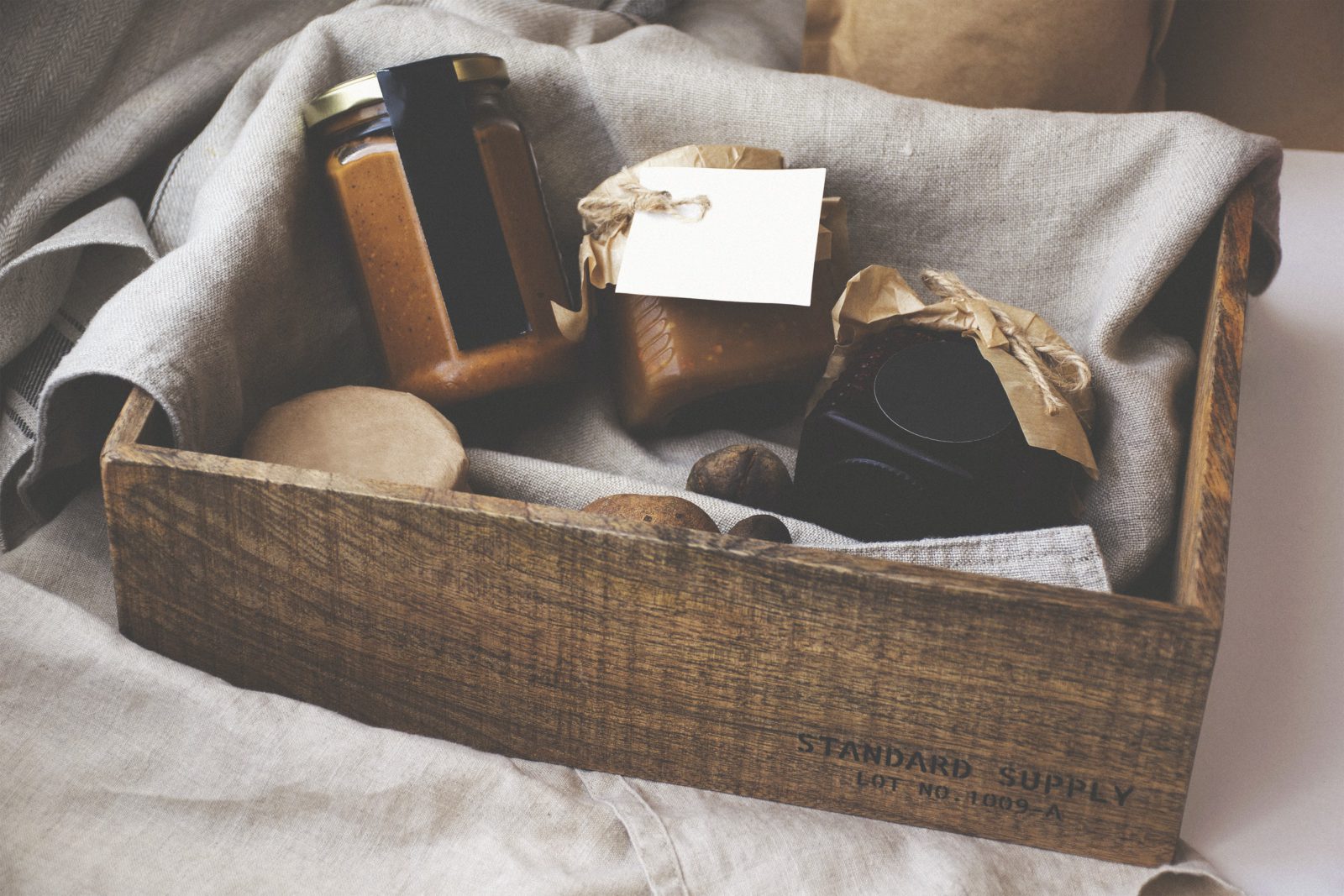 Engage your employees—off the screen—with thoughtful & effective care packages.
Get early access.
Get in touch today to discuss care package options for your team.
Let your team know you care.
Recognize your employees' hard work and dedication.
Your employees have been working harder than ever—dealing with screaming kids, deliveries, and countless other distractions that didn't exist a year ago. Your team needs some TLC. Demonstrate your appreciation by sending your employees a token of gratitude. A unique and curated box sent straight to your employees to fit any theme or occasion let's you reach your employees in a tangible and more personable way than what is possible via a screen.
Reward your team for reaching a milestone.
Celebrate together with your team after completing a project or meeting a goal. Enjoy a hard-earned reprieve from the grind of productivity goals and digital meetings. You may not be able to celebrate and hand out awards in person, but that shouldn't stop you from finding news ways to reward your team. With options like Work From Home Improvement kits to herbal tea sets and everything in between no matter the personality of your team or industry, make an impact in the work lives of your employees.
Keep your team engaged.
Improve your team's sense of community with meaningful gifts and activities that reach beyond the screen. More than the cliche lanyards and water bottles that litter convention floors, re-engage your team with gifts that make a difference in their everyday lives and motivate them to stay connected.
Send thoughtful & effective care packages.
Away from the screen
The last thing your employees need in 2021 is more screen time. Do them the favor of encouraging stress-free time away from the screen to relax and spend time with family.
Thoughtfully designed
Care package contents are thoughtfully chosen and meaningful. Supporting small and local businesses as much as possible, you and your team can feel great about showing appreciation for each other and your community.
Easy to send
We can take care of the complete process including care package design, sourcing, assembly, and distribution. Without your usual arsenal of resources and infrastructure, let us save you from the piles of supplies and stacks of boxes.
Have questions?
Get in touch today to discuss care package options for your team.