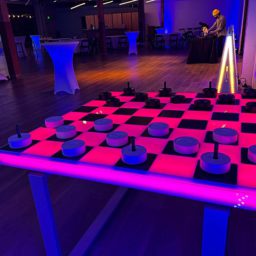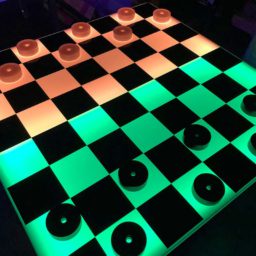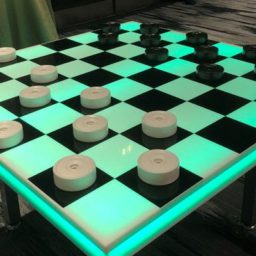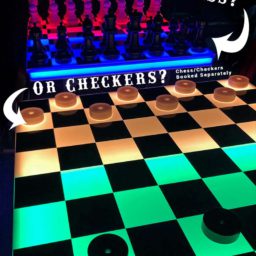 Event Rentals

:

LED Checkers Game
Available in WA or Nationwide for corporate events and long term rentals
Throughput of 12 guests per hour
Requires a 20A/110V electrical outlet
Checkers is so popular that it's been around in some form or another since 3000BC. Now you can play this classic game in 21st century style in a version of checkers made extra special by the glowing LED table.
Jump your opponents and become the King of this game at your next event. Battle it out to see who has the best strategy or can spot their enemies plan before they have a chance to win!
This large Checkers board glows with LED lights that are remotely controlled and will be a hit at your event with other LED games or a black light themed party with our Glow Equipment. If you want to take things to the next level, check out our LED Chess sets as well. They make a great pair of table top games so players of all ages and skill level can enjoy in the fun.
Get pricing for your event
Tell us a little about your event, and we'll get in touch to discuss the details.