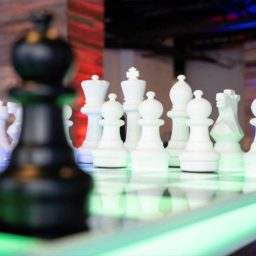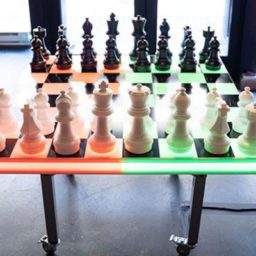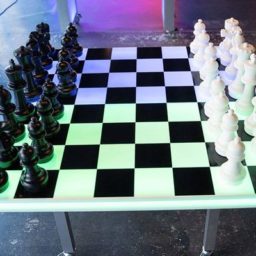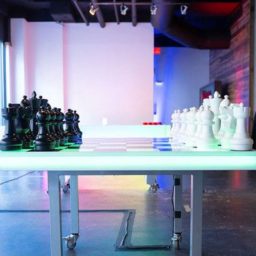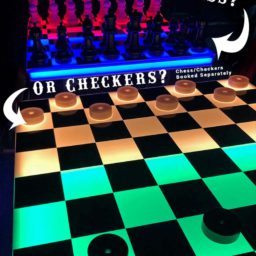 Event Rentals

:

LED Chess Game
Available in WA or Nationwide for corporate events and long term rentals
Throughput of 4 guests per hour
Required space: 4 × 4′ of space around a tabletop.
Requires a 20A/110V electrical outlet
Chess has been around since the 15th century, but it's never looked like this or been so much fun!
These days everyone is about 'Real-time Strategy' games. These unique LED Chess board rentals combine this timeless strategy game with the appeal of a modern video game. The large pieces ensure that everyone can see the game without crowding the players.
If you're not sure everyone at your event will be up for Chess, you can also book our LED Checkers games as well. That way you're sure to have something for everyone to play.
These boards go great with our other LED Games and Glow in the dark equipment rentals. Set up a competition to see who the ultimate chess master is among your group or set up these 4×4′ boards with other arcade games to create the ultimate game themed party!
Get pricing for your event
Tell us a little about your event, and we'll get in touch to discuss the details.