Creative Event Themes
A Christmas Story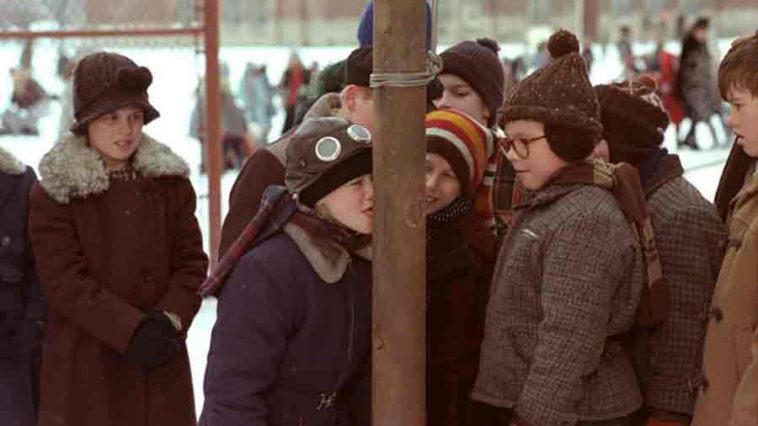 RALPHIE! If that single name brings back decades of holiday family movie night memories, you're not alone. A Christmas Story is one of the most popular holiday movies of all time. To an event planner, that means one thing: perfect party theme. Parties that elicit fond memories are hard to beat, and although not everyone has memories of Ralphie sticking his tongue to a flagpole, enough do for a formidable foundation of fun.
Fine, Italian Decor (or so some think…)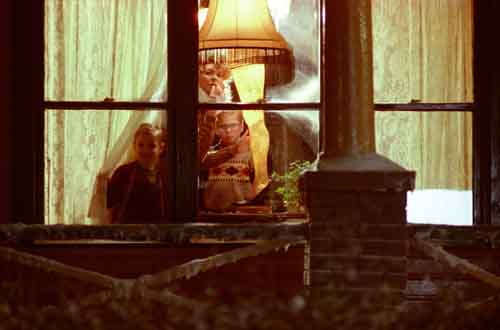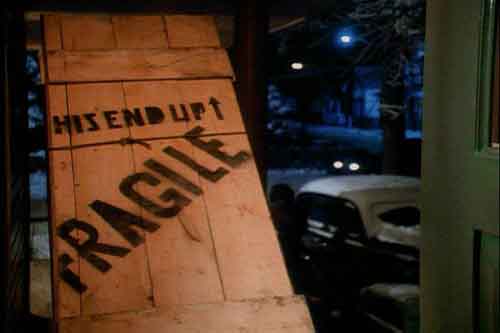 Leg lamp. Need we say more? We will anyway. Stack crates high but safely, each stamped with the surely Italian message, "Fragile."
Next, give your photo booth area the Santa treatment. Santa in a chair with his elves and, if possible, an exit slide (for A Christmas Story adherence.) Then let your guests discuss their Christmas wishes with Kris Kringle himself, followed by a slide off the stage.
Sophisticated Entertainment (well…)
Get ready to convince your boss to put on a pink rabbit outfit. It's a simple as that. All the goofy games in the world couldn't hold a candle to a serious, esteemed professional in a bright pink rabbit costume. The less context you provide to guests, the better.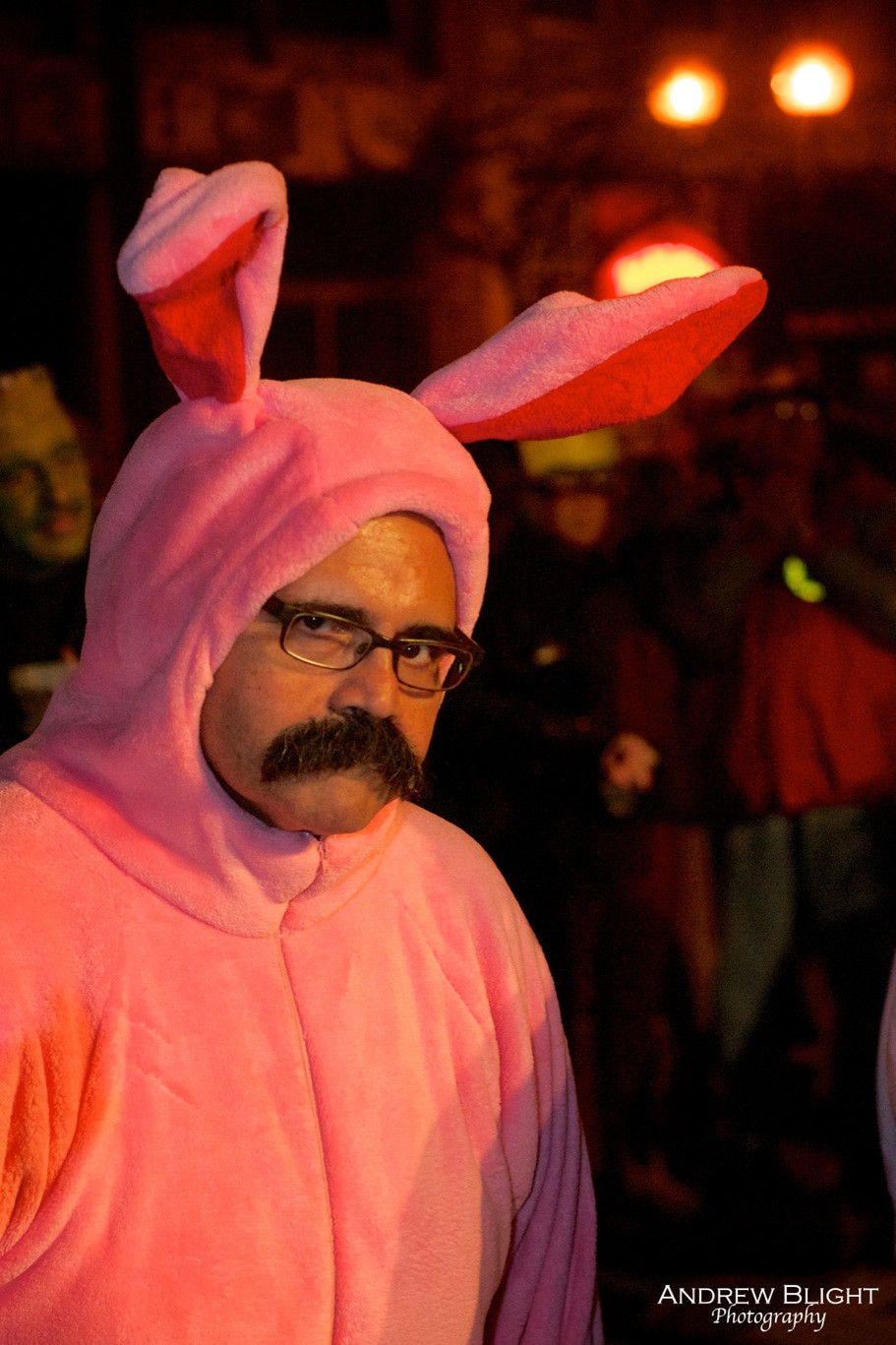 A Christmas choir, carolers, or any other holiday reference will fit nicely, too.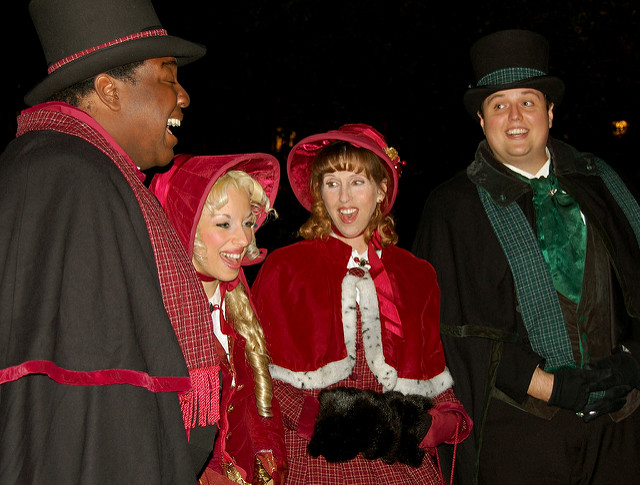 Civilized Activities (or maybe…)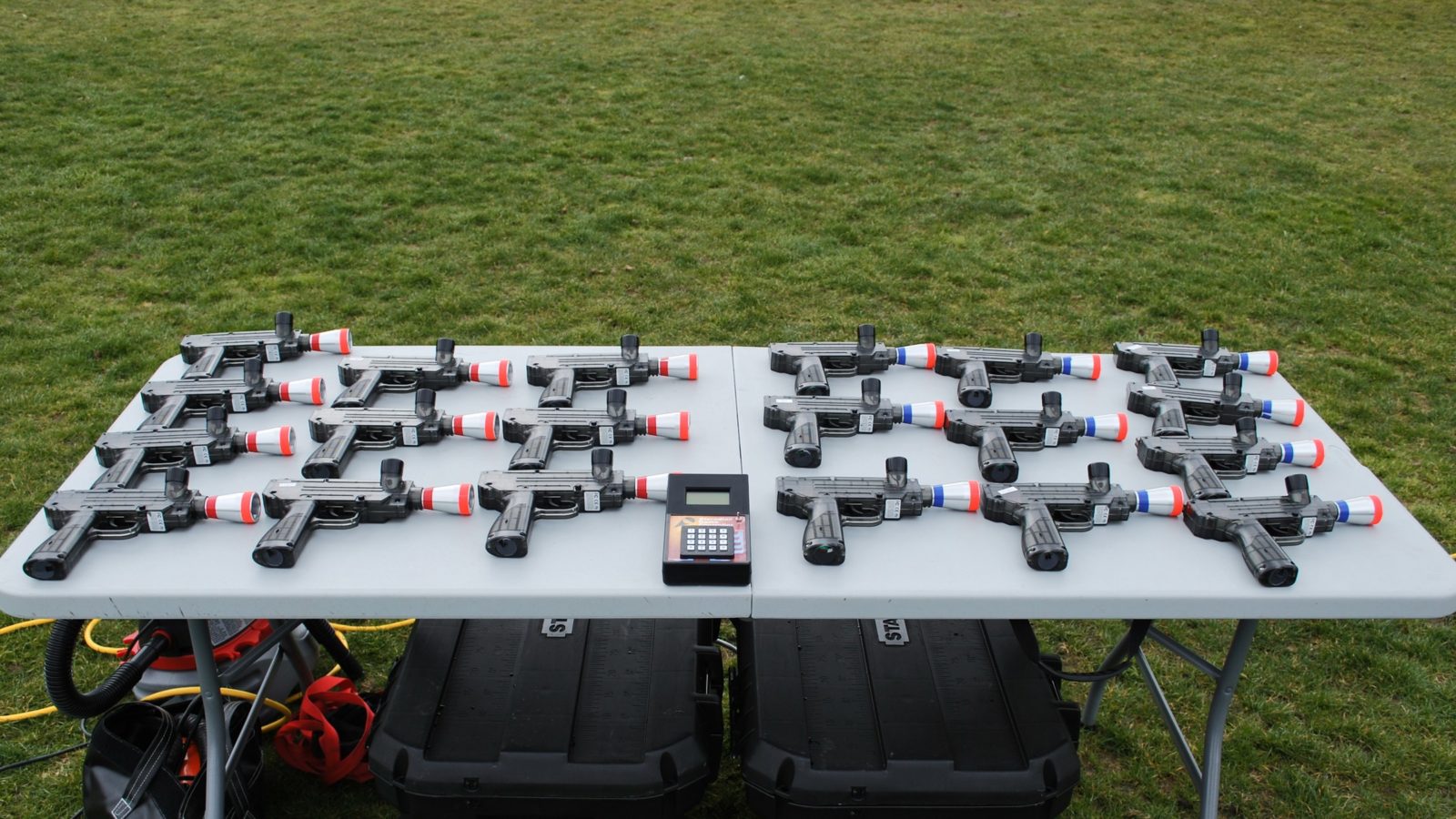 Red Ryder BB guns probably aren't allowed at your function—and with good reason. So represent Archie's must-have Christmas gift with archery or laser tag. You can easily rent a laser tag system or even an inflatable archery system.
Fine Food (or whatever Mrs. Parker cooked up)
A hidden benefit of a movie-themed event? Catering guidance. Sure, you could use any catering menu you like, but movie diehards will be impressed by a by-the-script menu. Every movie features certain foods, and A Christmas Story is no exception. According to Cooking with the Movies, this holiday tale features the following dishes:
Peking Duck
Meatloaf
Mashed Potatoes
Red Cabbage
Breakfast (scrambled eggs, bacon, toast & jam, oatmeal, milk, orange juice)
Think outside the (December) box.
A Christmas Story-themed shindig may seem to be a shoo-in for a holiday party, and it would make a great one. But just as fun would be a Christmas in July party. Your guests won't be sick of holiday festivities, and the surprise factor will add an entire level of enjoyment. Throw it any time of year!