Lessons Learned
Developing Employees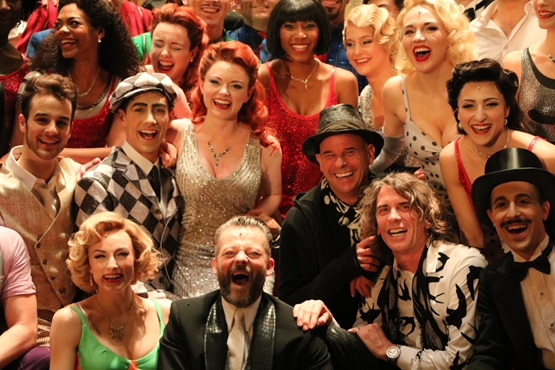 The growth and development of people is the highest calling of leadership.

Harvey S. Firestone
Depending on who you ask, our company has one of two ironclad reputations: the first, as the people to call for world-class event management. And the second, as a case study in employee development.
Before National Event Pros was National Event Pros, it was Clowns Unlimited, a company that focused on renting inflatables, dunk tanks, and—you guessed it—clowns. Working in the Clowns Unlimited warehouse was a contingent of young, diligent employees who spent their days operating forklifts, packing trucks, and delivering bounce houses.
Today, more than a decade later, National Event Pros is lead by a team of event management experts who work with some of the country's hottest and smartest technology companies to actualize on their company party dreams. Can you guess who those experts are? Many of them are the same people who were running the warehouse years ago.
So what happened in between? How did a team of hourly summer contractors turn into sought-after event managers, operations experts, and company leaders?
Here's one of their stories. In 2008, Matthew Underbrink worked in the Clowns Unlimited warehouse, a teenager just happy to have a job and be involved at a reputable company.
I was constantly looking for opportunities to learn things and become better at my job. As I moved into other areas of the business, I gained perspective on everything that was involved in operating a small business. When I had learned everything in my areas of responsibility, I took the initiative to look for opportunities to learn more about other areas. I went from a "this is my job" mindset to a "how can I add value" mindset.
Eight years later, Matthew is still with our (rebranded and retargeted) company: "Today, I spend my time building and executing a vision that will push our company to the next level. What's the next product we'll offer? The next service? Who is our next client? How do we reach a bigger audience? How do we improve our company culture? These are the questions that fill my days now, and they stem from a deep understanding of the business that I learned by starting at the bottom and working my way up."
The employee loyalty that National Event Pros has earned, and the expanding talent it has benefited from, beg a larger question: how do small businesses effectively develop employees? What can you do now to ensure a loyal and stronger team years down the road?
1. Draw upon inherent talent.
Cirque Du Soleil is consistently reviewed as one of the highest performing acts in all of the performance entertainment industry. Their acrobats perform incredible acts of strength, balance, grace, and beauty. Their secret? They don't train performers to satisfy a role. Instead, they look for people with world-class talent and hire them to do what they do best, writing a storyline around the capabilities at their disposal. Not many business models can operate this way, but every manager can learn from its motives. Look for what your employees excel in, and find a way to capitalize on their strengths for the benefit of your company.
2. Provide exposure to all aspects of the business.
Sometimes, employees are just as uncertain about what they'd excel in as their managers are. This is where exposure to different departments or roles can be of enormous value. Many large corporations have rotational programs that are used in the onboarding process of new employees. These programs provide new hires with exposure to the people, tasks, and goals of various departments, while also exposing hiring managers to the new talent in the company's arsenal.
3. When possible, promote from within.
Climbing the company ladder used to be straightforward: a young job-seeker need only get their foot in the door at a company they love, then rise in the ranks over the years. But as the average tenure of employees has plummeted in recent decades, company loyalty has taken a backseat to head-hunting. Many positions are filled with outside talent, leaving diligent insiders feeling overlooked. If you want employees to feel incentivized to develop their talents, show by example that you reward effort with promotion. Look in first, then elsewhere second if needed.
4. Acknowledge and celebrate growth.
In a recent report on employee development within federal government careers, one of the primary employee development weaknesses cited by managers was the absence of recognition. As employee development occurs, recognizing the progress in your team will encourage it to continue. Making space during team meetings, in a company-wide email, or other public forum to celebrate the accomplishments of your employees will establish professional growth as a benchmark of your culture. After all, what is celebrated is more likely to continue.