Employee Engagement & the Event Effect
How to boost your team's morale and have fun doing it.
A 2012 report from the Society for Human Resource Management found that employee satisfaction has been in a sustained free fall since 2009. But the meltdown in morale wasn't cited without cause. Positive communication was found to be an important (and often missing) factor in job satisfaction to 57% of employees surveyed. Communication is larger than words. Your company culture speaks volumes in itself, and one meaningful way to communicate appreciation to your employees is through events.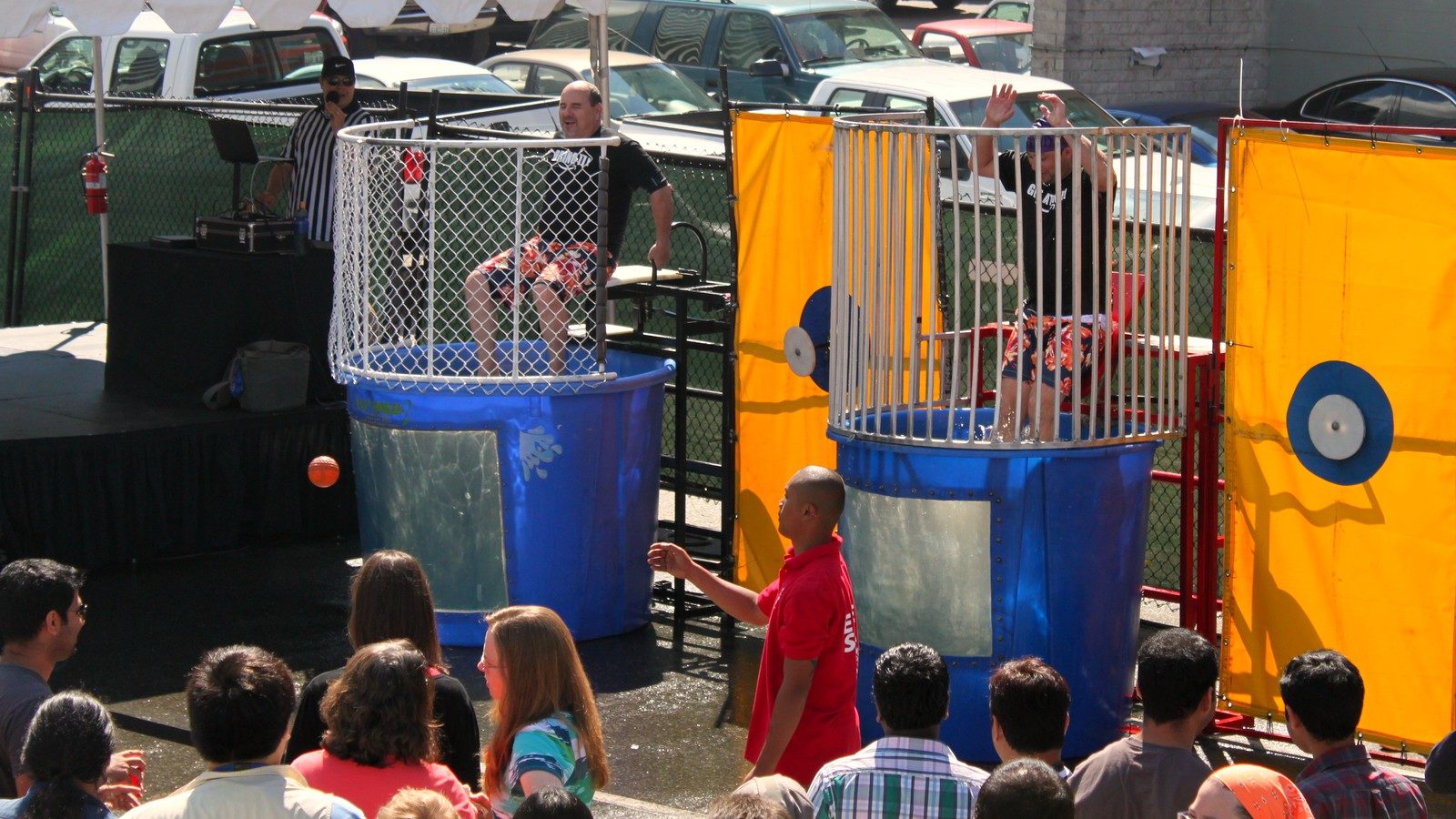 SHRM explained that good communication will "help actively engage employees, provide employees with direction and foster trust and respect." What better way to actively engage employees than through vision-led corporate gathering? At National Event Pros, we've seen firsthand the positive influence that throwing a corporate event has on a company's overall culture.
What does your company culture say?
As a business leader, it's imperative that you play an active role in shaping your company's culture. Are your employees happy? Satisfied? Are they as productive as you would like them to be? The majority of employers will likely answer "no" to one or more of those questions. Throwing a fun and meaningful corporate event will make a powerful statement, one that will help you answer "yes" to those questions in the future.
Improved employee happiness can be hard to gauge. But hosting a well-executed event can have noticeable benefits:
Benefits for employers
Improved focus on goals and awareness of trends for the year ahead
Engagement of and interaction between employees
Improved channels of communication and feedback
Increased participation in team-building activities
Better understanding of company vision
Boosted morale
Increased productivity
Benefits for employees
A higher sense of appreciation for their work
Connection with colleagues and managers in a fun and interactive way
Opportunity to meet new employees
Free food!
A break from office stress and tension
Improved communication and cohesion among teams
The bottom line? If your company could use a boost in employee engagement, consider hosting a thoughtful and well-executed event. Even after thirty years of event planning, the impact a good celebration can have on a team never ceases to amaze us.