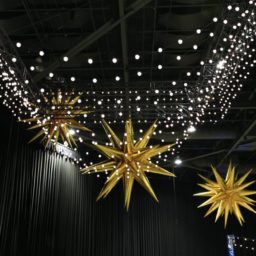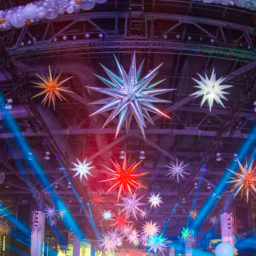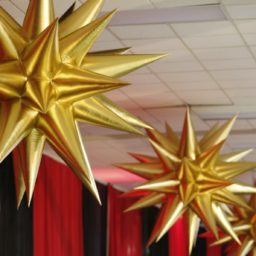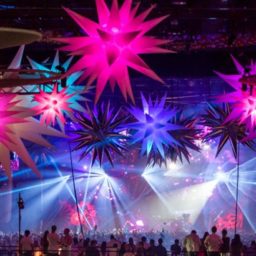 Event Rentals

:

Star Air Sculptures
Transform any space and make a statement with these star air sculptures. Transport guests to an oasis among the stars or create your very own galaxy by mixing and matching star air sculptures of all sizes and color.
These star air sculptures make for a great transformational piece of decor and come in three sizes and three different colors: white, gold, and silver.
| Diameter | Power requirements |
| --- | --- |
| 6 ft | 110V 0.80A |
| 12 ft | 110V 1.55A |
| 21 ft | 110V 1.55A |
Unavailable
Sorry, Star Air Sculptures is currently unavailable. Please try searching for a comparable item in our catalog, and let us know if you'd like any assistance.