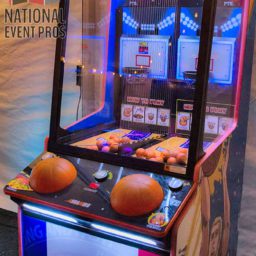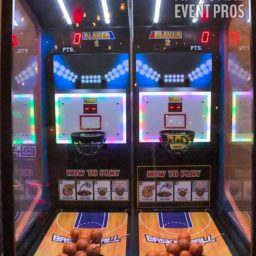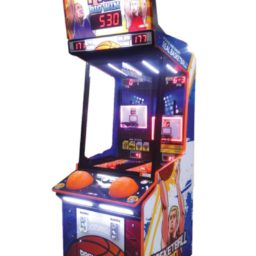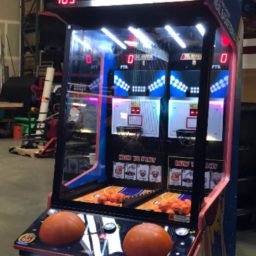 Event Rentals

:

Basketball Pro Arcade Game
Two-Player Experience Available
Available in WA or Nationwide for corporate events and long term rentals
Required space: Height: 98″ X Width: 31″ X Depth: 39″
In addition to the LED Basketball arcade game, the Basketball Pro two-player arcade game offers a similar head-to-head basketball shoot out experience for guests.
The arcade game features a basketball shoot-out style format with a real-life basketball-sized controllers players can use to aim and shoot the basketballs into the moving baskets. Baskets move up and down in each lane for added difficulty.
To win the single-player or two-player basketball shoot-out players can score 3 points per basket and the winner must score 6 points in 10 seconds.
The two-player basketball arcade game rental is the perfect addition to any pop-up gaming lounge or as a stand-alone attraction at an event.
Get pricing for your event
Tell us a little about your event, and we'll get in touch to discuss the details.