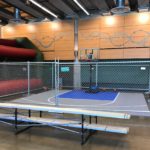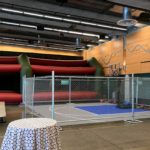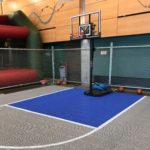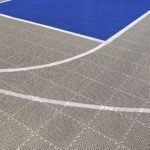 Event Rentals

:

Portable Basketball Court
Suitable for outdoor or indoor events
Multiplayer or Individual user
Required space: 20' × 20'
There is never a bad time for a head to head basketball shoot out. Whether it be inside a venue for a launch party, or outside at the next company picnic, this portable basketball court is perfect for any occasion rain or shine.
Not only can gameplay be portable but this court comes self-contained as well, with a custom fit fence around the court. Ideal for catching any stray balls.
Get pricing for your event
Tell us a little about your event, and we'll get in touch to discuss the details.