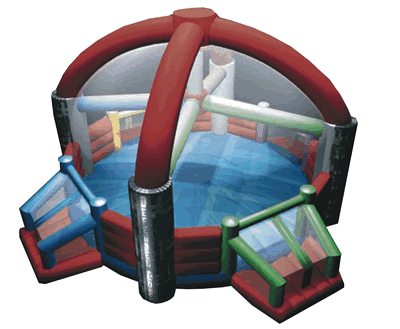 Defender Dome Dodgeball Arena
Throughput of 40 guests per hour
Required space: 37' × 37' × 20'
Requires two 20A/110V electrical outlets
Our Defender Dome Dodgeball Arena is a perfect activity for anyone with an ounce of competitive blood in their body! 2–4 players defend their own goal while trying to score against their opponents!
Get pricing information
Tell us a little about your event, and we'll get in touch to discuss the details.