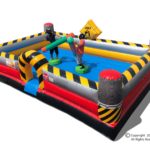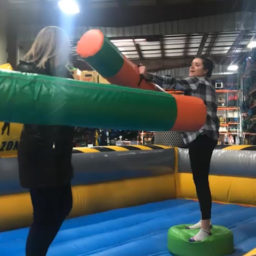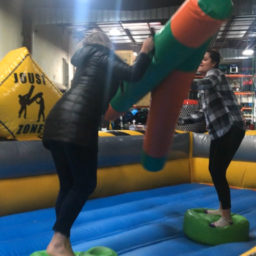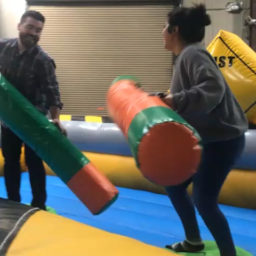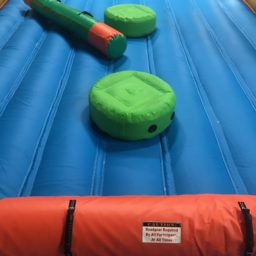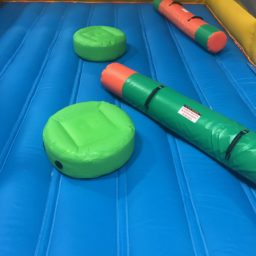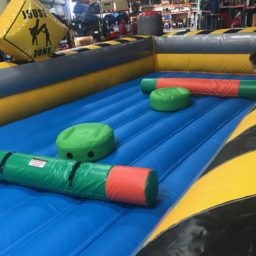 Event Rentals

:

High Voltage Gladiator Jousting
Available in WA or Nationwide for corporate events and long term rentals
Required space: 24′ × 16′
Requires a 20A/110V electrical outlet
A little friendly competition never hurt anyone with this new one-on-one gladiator jousting game. Players can suit up and battle it out on raised inflatable platforms and the first one to knock the other off their platform wins. This game is so much fun to watch others play that eventually, everyone will want to get in on the fun. Players can go one on one or guests can form teams and have their teammates battle it out. This two-person jousting set is perfect to add a little extra fun to any corporate event, launch party, school fundraiser, or family reunion.
For more Interactive Inflatable fun at your next event check out our full rental catalog for exciting items like our Defender Dome Dodgeball Arena, Bumper Ball Arena, Hampster Balls, or our Toxic Leaps N' Bounds set.
Get pricing for your event
Tell us a little about your event, and we'll get in touch to discuss the details.