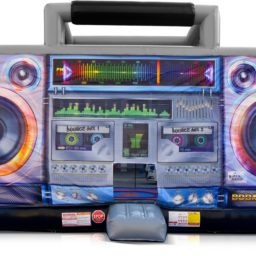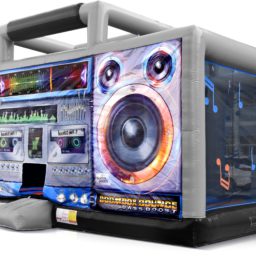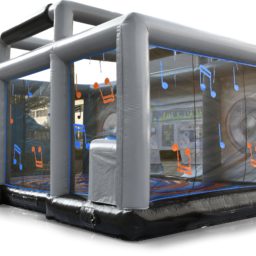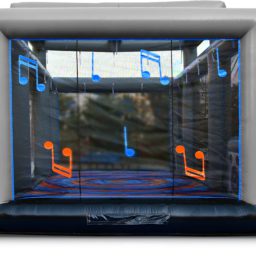 Event Rentals

:

Inflatable Boombox
Throughput of 50 guests per hour
Required space: 17′8″L × 25′W × 14′H
Requires a 20A/110V electrical outlet
Play at Home Special
Relax and keep the entire family entertained at home by renting for 3 days for the price of one.
With the rise of the iPod and now streaming services, the boombox has become a nostalgic piece of the past. The inflatable boombox bounce house brings back the familiar treasure in a whole new way for guests to enjoy.
Children will enjoy the spacious design of the bounce house and guests of all ages can enjoy the groovy and colorful aesthetics of a larger than life boombox perfect for any throwback themed event, company picnic, or birthday party.
The boombox inflatable is great as a stand-alone attraction at an event or in addition to inflatable sports games, obstacle courses, and water activities.
Get pricing for your event
Tell us a little about your event, and we'll get in touch to discuss the details.