Sorry, Crossover Obstacle Course is no longer available.
This item has been discontinued, but you might still find what you're looking for in our current catalog. Please let us know if you have any questions.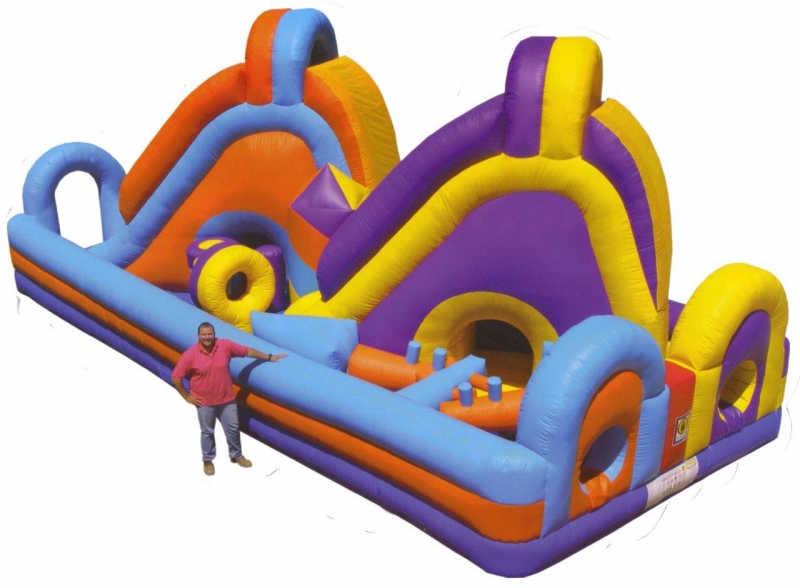 Crossover Obstacle Course
Throughput of 120 guests per hour
Required space: 43' × 16' × 16'
Requires two 20A/110V electrical outlets
This racing inflatable includes climbing, crawling, tunnels, obstacles, slides, and lanes that cross over one another. This course can be played in teams or one-on-one, but you wont know who is in the lead until the very end!