Sorry, 18′ Monster Truck Slide is no longer available.
This item has been discontinued, but you might still find what you're looking for in our current catalog. Please let us know if you have any questions.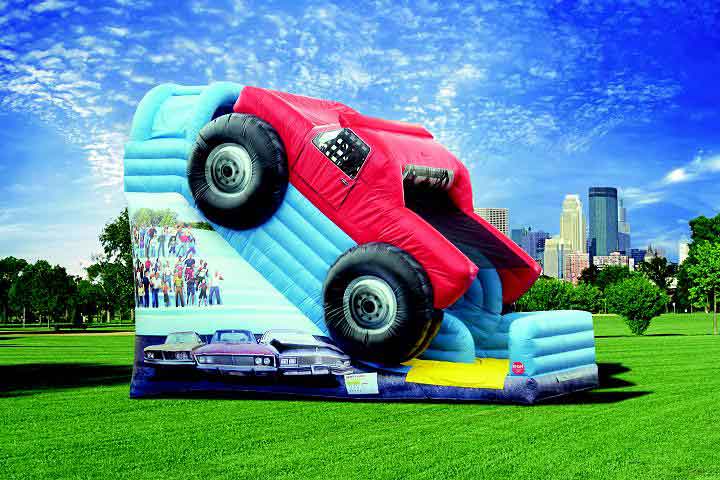 18′ Monster Truck Slide
Required space: 26′ × 13′ × 18′
This awesome slide touts a big red inflatable monster truck driving over the top! Adorned with the latest in digital graphics and filled with fun, this well sized slide is perfect for just about any event!