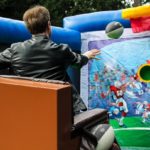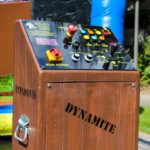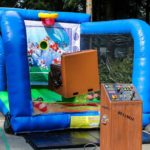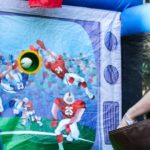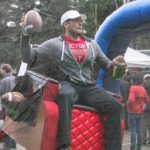 Event Rentals

:

Armchair Sports Football & Basketball
Throughput of 12 guests per hour
Required space: 20' × 15' × 15'
Requires two 20A/110V electrical outlets
Are you a sports fan but prefer the comfort of your easy chair rather than taking the field? We've got just the game for you and your guests! Strap into our Armchair Quarterback and find out what you're made of. Our operators will rotate the chair while guests do their best to toss footballs and basketballs at the target areas. Get ready for some hilarious entertainment!
Get pricing for your event
Tell us a little about your event, and we'll get in touch to discuss the details.