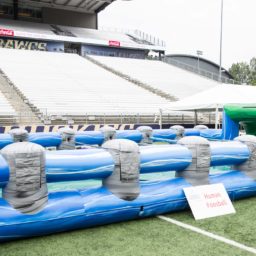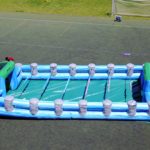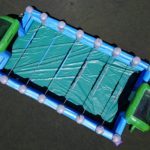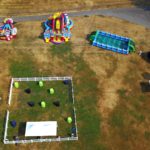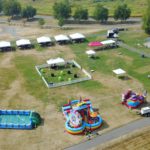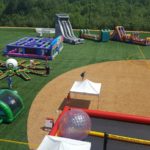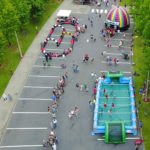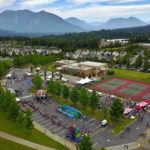 Event Rentals

:

Human Foosball
Available in WA or Nationwide for corporate events and long term rentals
Required space: 45′ × 20′ × 7′
The human foosball game is effective for involving large event crowds. Human foosball (a giant game of table football) is quite possibly the absolute craziest team building game to get your crowd working together. The game takes regular foosball game play and makes it life-sized. Players have to work together, moving side by side cooperatively to kick the soccer ball, making it a great employee team-building activity.
Looking for other versions of Giant Games? A wide variety of larger than life indoor and outdoor event activities are available as a rental service through the catalog. See our other Inflatable Interactive and Inflatable Sports Games as well.
Get pricing for your event
Tell us a little about your event, and we'll get in touch to discuss the details.