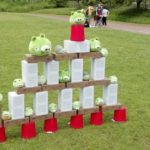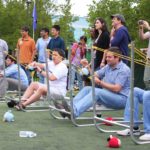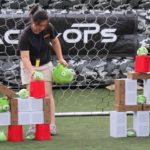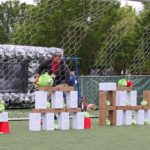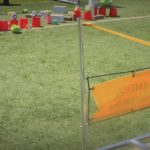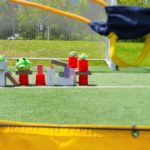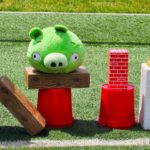 Event Rentals

:

Bird Launchers
Available in WA or Nationwide for corporate events and long term rentals
Throughput of 20 guests per hour
Required space: 10′ × 25′
Ready to bring one of the most popular mobile phone Games to life? In this popular 'Games 2U' rental, we've recreated the birds with anger problems into a real life lawn game. Using textured and decayed cardboard building peices, and angry bird plushies in combination with our patented U:launcher bungee system, you can take out the egg stealing pigs in real life.
If your event is in a field or has lots of open space that you are looking to fill, this Interactive Game is a great option. Having a couple setups side by side allows for crowds to be entertained by their fellow event attendees attempts at total pig destruction.
Furthermore, this game does not require any power, making it easy to place in a remote section of the event. We recommend always having an event staff onsite with this activity to help constantly rebuild the pig towers between participants. For even more competition, consider hosting a tournament, with progressively more difficult towers as participants reach the end of the ladder.
Get pricing for your event
Tell us a little about your event, and we'll get in touch to discuss the details.