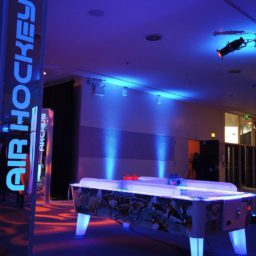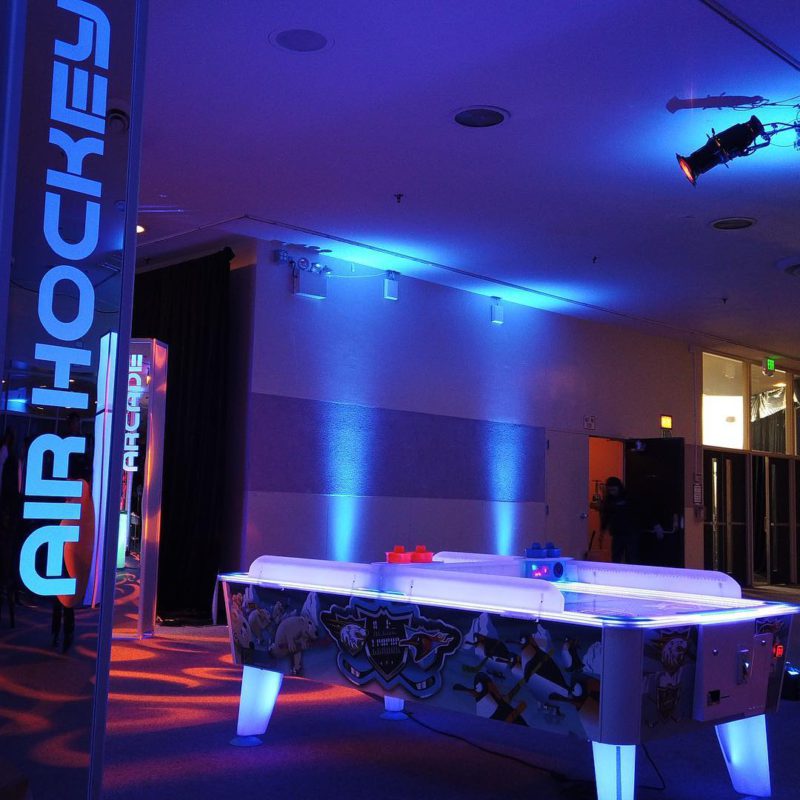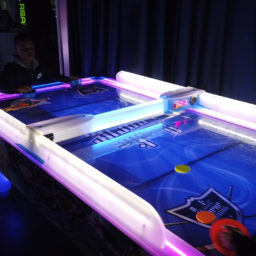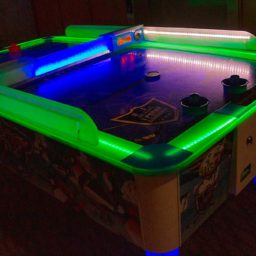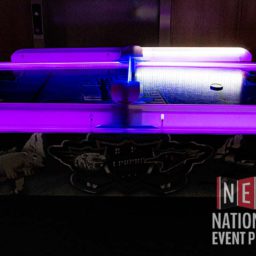 Event Rentals

:

Glow Air Hockey
Available in WA or Nationwide for corporate events and long term rentals
Throughput of 50 guests per hour
Required space: 8′w × 4′h × 5′d
One of the most unique arcade attractions was the classic game of Air Hockey. How did such a game come about? The game about in 1969 when Phil Crossman, Bob Kenrick, and Brad Baldwin, a group of creative Brunswick Billiards engineers came together to create a tabletop hockey game on a frictionless surface.
Eventually, throughout the years, the invention of air hockey was brought to the masses and then the classic arcade. throughout the 80s and 90s, the air hockey machine was a classic attraction beloved by many. Just like glow in the dark bowling, the glow air hockey game offers the same nostalgic fun of traditional air hockey but with an exciting and futuristic new look.
Many can reflect on the joy and nostalgia of playing air hockey with friends in the local arcade. Now that arcade classic has gotten a bit of a facelift with LED and glow in the dark details bringing this classic into the future.
This air hockey set- up is everything like the original with a two-player setup and scoreboard on the side to keep score. Now you can challenge guests to the ultimate air hockey shootout at your next launch party, happy hour, our holiday event.
This is a great stand-alone attraction or a great addition to the rest of our classic and LED arcade game rentals. Build your own LED gaming lounge at your next event equipped with games, attractions, entertainment, and much more.
Get pricing for your event
Tell us a little about your event, and we'll get in touch to discuss the details.