Event Rentals

:

LED Ladder Ball
Available in WA or Nationwide for corporate events and long term rentals
Requires two 20A/110V electrical outlets
Our new LED Ladder Ball set will catch the eyes of all your guests the moment they walk into your next event! Your guests can challenge each other as they battle to score points and perfect their toss. Each set comes with 2 ladders and extra balls.
Never heard of Ladder Ball? Maybe you know it by another name. Ladder ball is also known as ladder toss, monkey ball, ladder golf, ball rope, goofy balls, cowboy golf, hillbilly golf and other names. This is typically played as a lawn game in which you toss a pair of golf balls attached to each other by a rope. When a player gets them to wrap around one of the ladder rungs, they score 1, 2, or 3 points. Battle it out to 21 or make up your own rules.
This is part of our new line of Glow Equipment and LED Games. Others who have rented this game also rented our LED Connect 4, LED Shuffleboard Deluxe, LED Seesaws, and Glowing Tables. When paired together these rentals create a great vibe at your event for guests!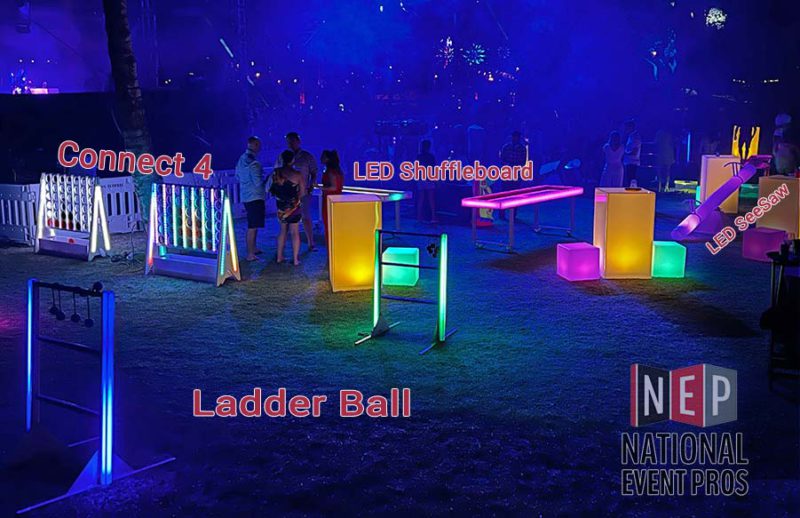 Get pricing for your event
Tell us a little about your event, and we'll get in touch to discuss the details.