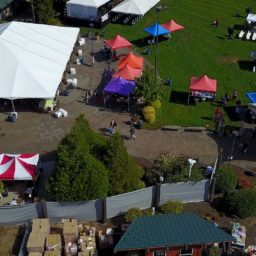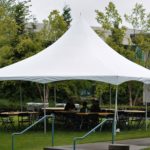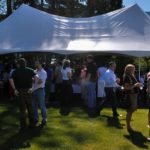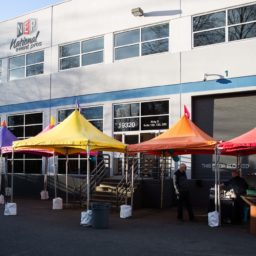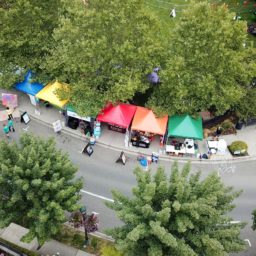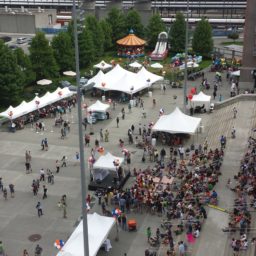 Event Rentals

:

High Peak Tent
10′ × 20′, 20′ × 20′, 20′ × 30′, and 20′ × 40′
Fire safety package included
Available in WA or Nationwide for corporate events and long term rentals
High peak tents are distinguished from normal tent rentals by their parabolic sweeping arches and bright white tops. These magnificent variety of tent can really help set your event apart and contribute to the feeling of elegance alongside the rest of your decor. Tents can serve a large variety of purposes at your event, and we see our Event Partners come up with new ways to incorporate these appealing portable structures constantly. Traditionally, tents are used to create covered seating areas, shelter a buffet line, or extend your indoor event onto the terrace of your venue without a break in climate or visual appeal.
With tents, there is so much you can do to enhance the rental experience. Tent sidewalls are available in both solid and windowed patterns to truly enclose the space. If you are on a field or similar inconsistent surface, portable flooring can be rented for the inside of the tent. Once the four walls, roof, and floor are in place, you can really start transforming your new venue into a usable space.
Keep event guests comfortable with tent heating or air conditioning portable climate control units. Run silent power to your tent using inverted generators, capable of running several circuits, and providing a stable power source for even the most sensitive audio-visual electronics. To brighten the event, consider various forms of available tent lighting, including carnival rope lighting, Battery-powered LED can lighting, chandeliers, and more.
You can also browse our full selection of Tables, Chairs, & Linens as well as other Tents, Staging, and Floors to meet all your needs.
Get pricing for your event
Tell us a little about your event, and we'll get in touch to discuss the details.