The Event Planner's Night Before Christmas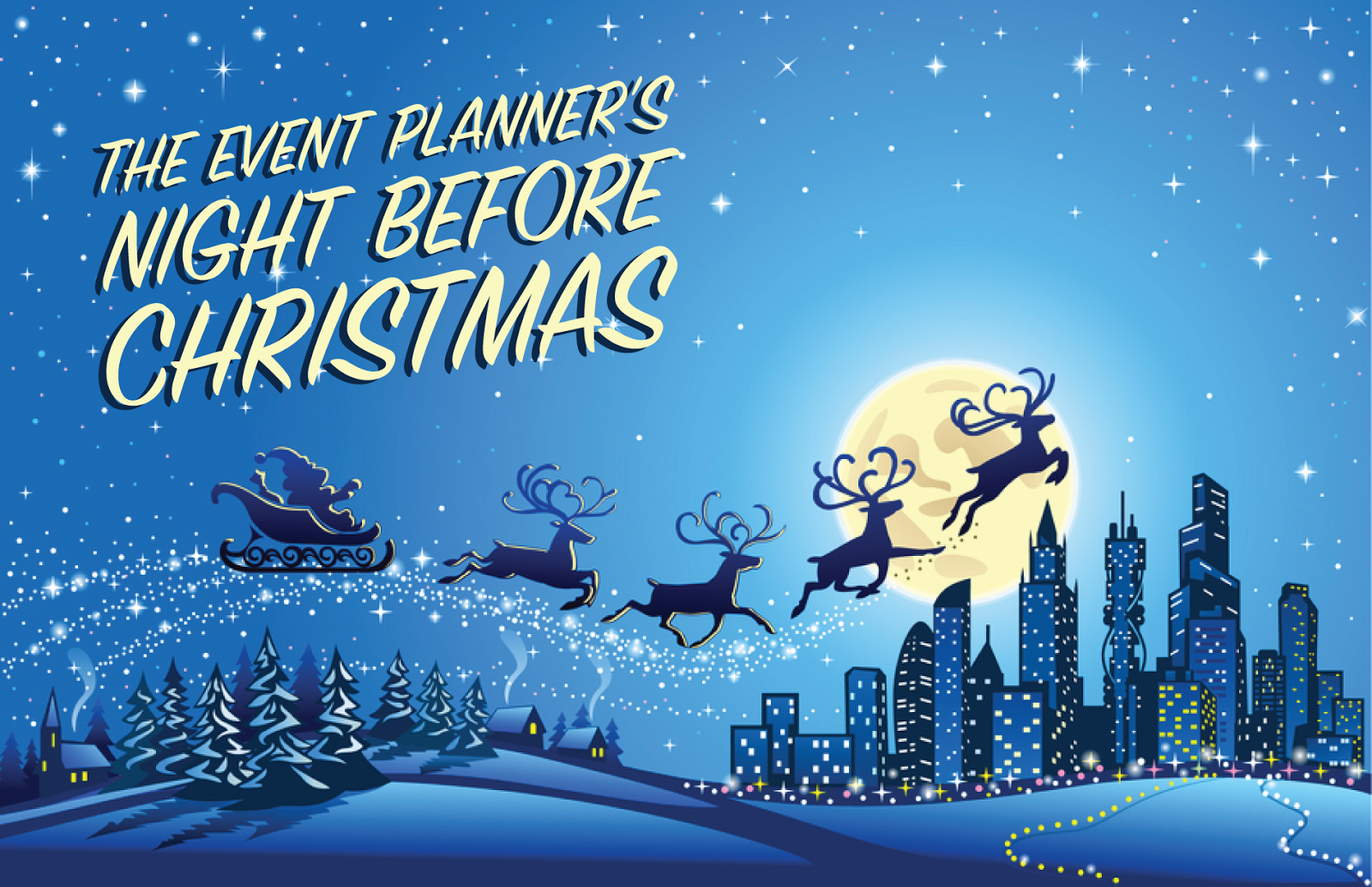 'Twas the night before Christmas, when all through the venue
Not a thing without thought, not even the menu;
The signage was hung by the entrance with care,
In hopes that huge crowds soon would be there;
Ticketholders nestled all snug in their beds,
While visions of breaktime cookies danced in their heads;
Volunteers in their tees and I in my vest,
Had just sat down for two minutes of rest,
When out in the lot there rose such a clatter,
I sprang to the doors to see what was the matter.
Away to the windows I flew like a flash,
Pulled back the banners and threw up the sash.
The moon on the breast of tomorrow's big show
Gave the lustre of stage lights to objects below,
When, what to my wondering eyes should appear,
But a sleigh full of swag, 'nough pens to last ten years!
With a load of free stuff, some ballpoints, some stick,
I knew in a moment they must be from St. Bic.
More packed than ever, stuffed in bags they came,
And I whistled, and shouted, and called them by name;
"Now, T-SHIRT! now, NOTEPAD! now, KOOZIE and LIGHT PEN!
On, KEYCHAIN! on MAGNET! on, FLASHDRIVE and MOLESKINE!
To the top of the stairs! to the top of the wall!
Now stack away! pack away! give away all!"
I sprang to the sleigh, to my team gave a whistle,
And away I then flew like the down of a thistle.
To them all I exclaimed, as I drove out of sight,
MERRY CHRISTMAS TO ALL, AND TO ALL A GOOD-NIGHT!