The Little (BIG) Microsoft Party That Could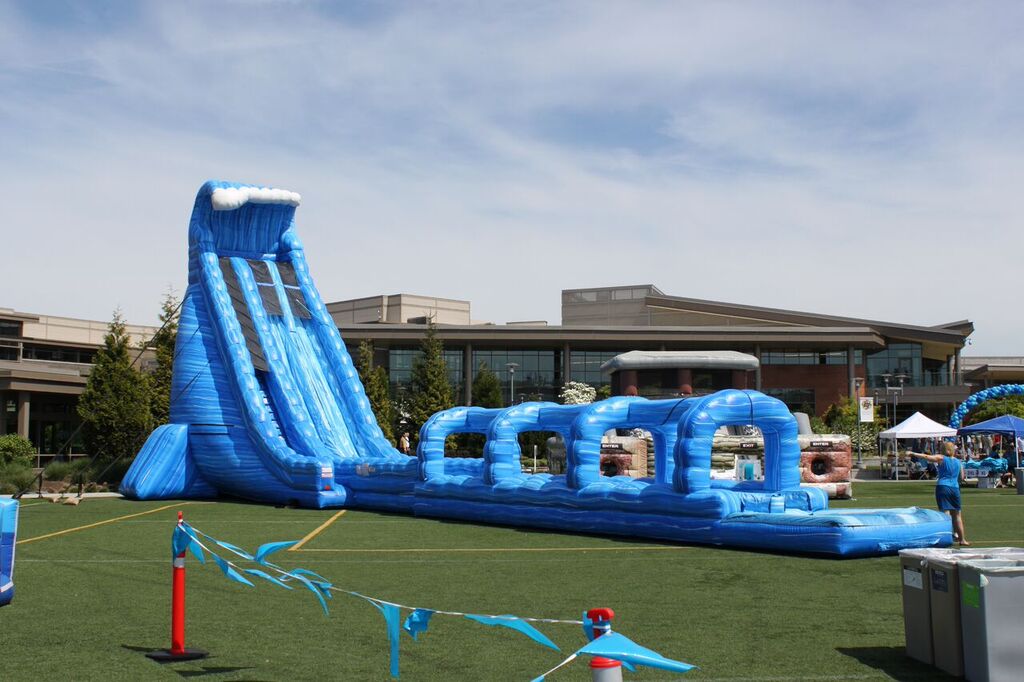 It was one of the most rewarding experiences in all my years of planning events. The client? Microsoft. The lead time? Two weeks. That's right: two weeks from the first phone call from one of the world's most innovative companies to the time the final guest departed.
The event for more than 1000 guests was to take place on the company's fields, providing a blank canvas and a sky-high limit to the entertainment options at our disposal. The day after the phone call, I sent the event partner a proposal with a laundry list of options to review with her team.
After two days of rapid back-and-forth, our team painted a vision for what would be an epic company event, complete with equipment, layout, and flow. Our goal was to create an afternoon of fun, complete with a Wipeout-style obstacle course for the adventurous and a relaxed refreshment area for others.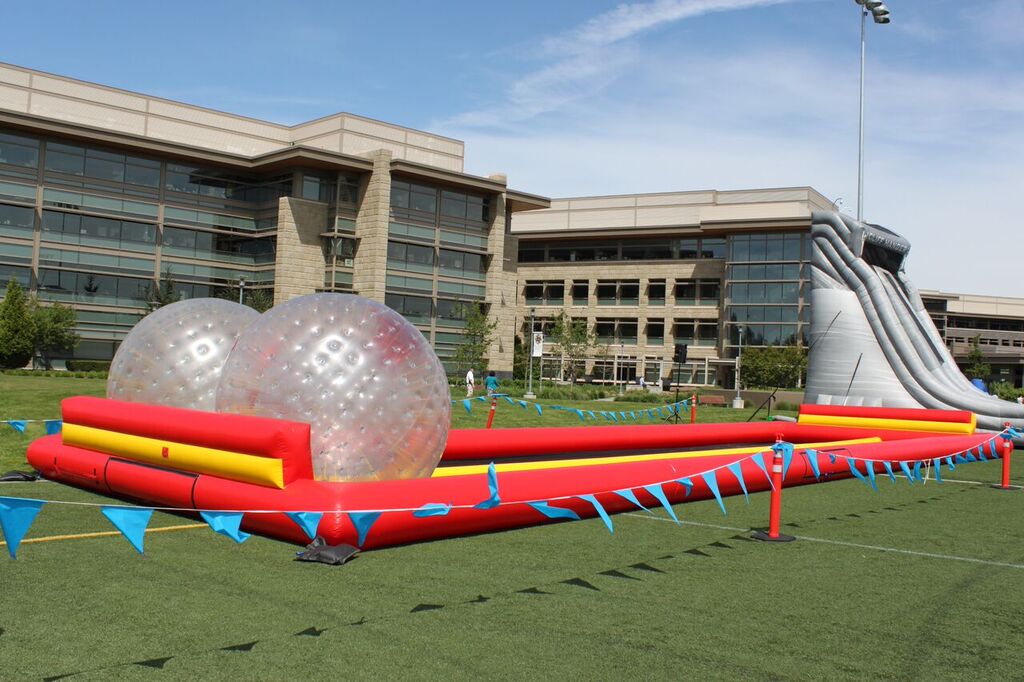 Hamster balls were inflated, Monster Trikes tuned up, and the obstacle course was outlined. When the weather took a drastic turn into the mid-80's, we scrambled yet again to add a 100-foot-long, 36-foot-tall dual lane water slide to the mix (and enough water to run it!)
We worked with vendors to organize the flow of food & beverages, provided concessions, entertainment, equipment, and even a staff of fifty warm, welcoming, and competent individuals, all of whom were given regular breaks, food, and transportation.
On the day of the event, we ran into challenges. Loading access was under construction and trucks were prohibited from dropping equipment onto the field. As if that wasn't a big enough challenge, the temperature on the field passed 100 degrees. Our team rose to the occasion, moving the 300 to 1000-pound inflatables using nothing but handtrucks and elbow grease.
Despite the hurdles, the event was a wild success. When the first guests arrived, every chair was in place, every activity open for business, and every face in awe of feat that was just pulled off.
The Microsoft team was blown away, not only at the final result but at the process as well. Our hardworking team received the hearty praise of the event partners for putting such a big event together in so little time.
In the end, it was a defining moment for our company; a testament to the culture that had long been established: deliver on time and never say "no."