28 Lively Indoor Corporate Team Building Activities
It's raining. It's snowing. Or it's July and you live in Arizona. Meanwhile, it's time for a team gathering or company party. The great outdoors: out of the question. The solution: anyone's guess. Whatever your excuse for not braving the elements, we're here for you with 28 ideas to treat your team to a good time without giving a second thought to the forecast.
Cost: $
Ideal Group Size: Any
Time Required: 1 hour
What do you get when you combine the favorite desk accessory of the hipster class with their favorite beverage? An Indoor activity is sure to have your team of millennials snapping pictures and cracking smiles. We call it "terrariums on tap," and it's about to turn your employees' thumbs green. Terrariums, the potted plants most frequently comprised of succulents and moss, are low-water plants that make ideal cubicle decor. In this indoor activity, you'll provide your team with everything they need to create their own terrarium while offering them samples of craft beers. Need a tap? You can rent one from us.
Learn how to create your own terrarium (and what supplies you'll need) with our terrarium building event activity guide.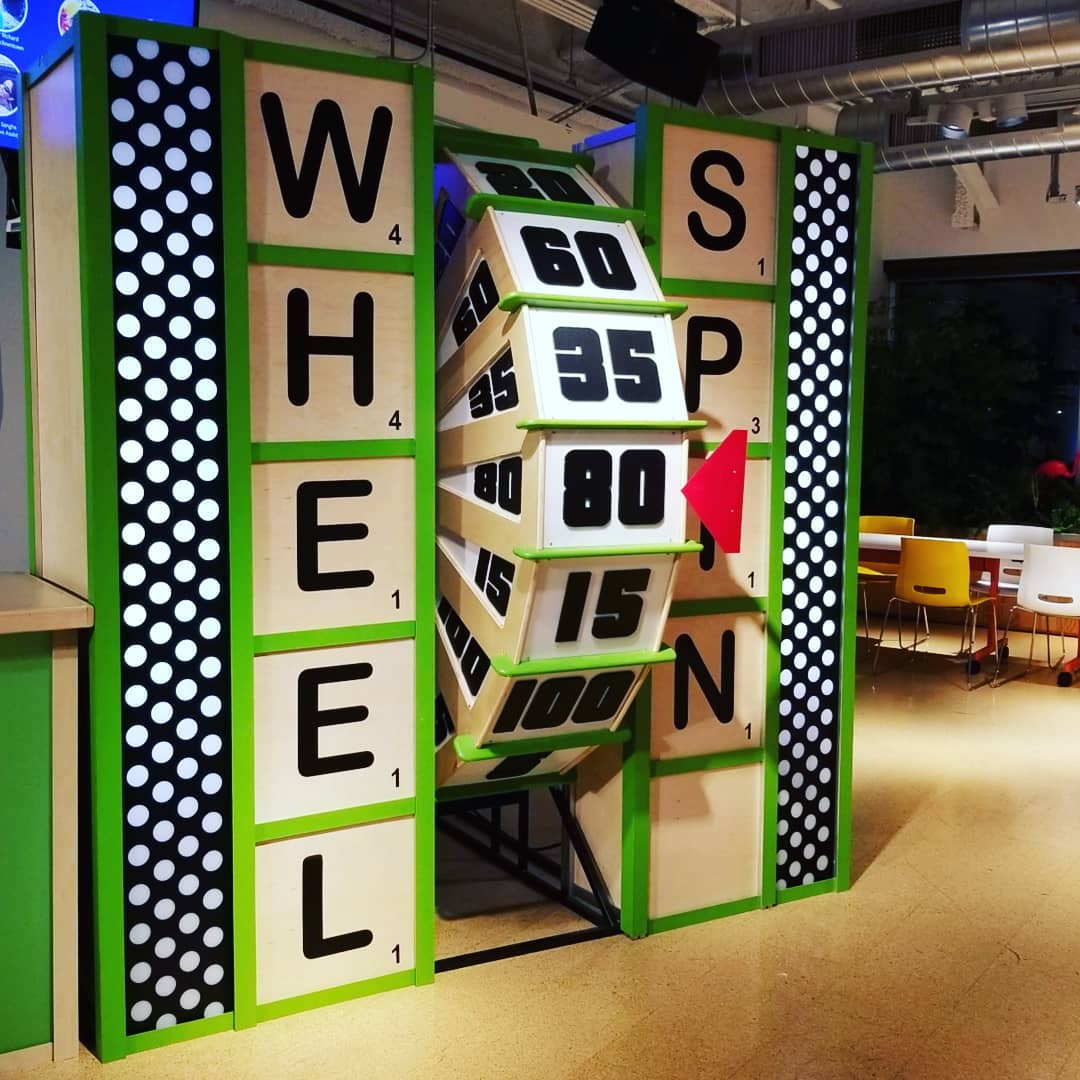 Game Show Experience
Cost: $$$$
Ideal Group Size: 20-50
Time Required: 1-3 hours
Peggy from accounting, come on down! You're the next contestant on the office game show experience! We've all had dreams of appearing on a game show, winning fabulous prizes while giving our families a reason to schedule the DVR for 10 am. Now, you can make your employees' dreams come true with rentable replica Game Show games. From the Plinko board to that unmistakable big wheel, our warehouse of TV-worthy games will provide a guaranteed pick-me-up for the office. Planning an unexpected employee bonus? Make your big reveal in the form of a game show game prize before announcing that everyone present will be receiving the very same check!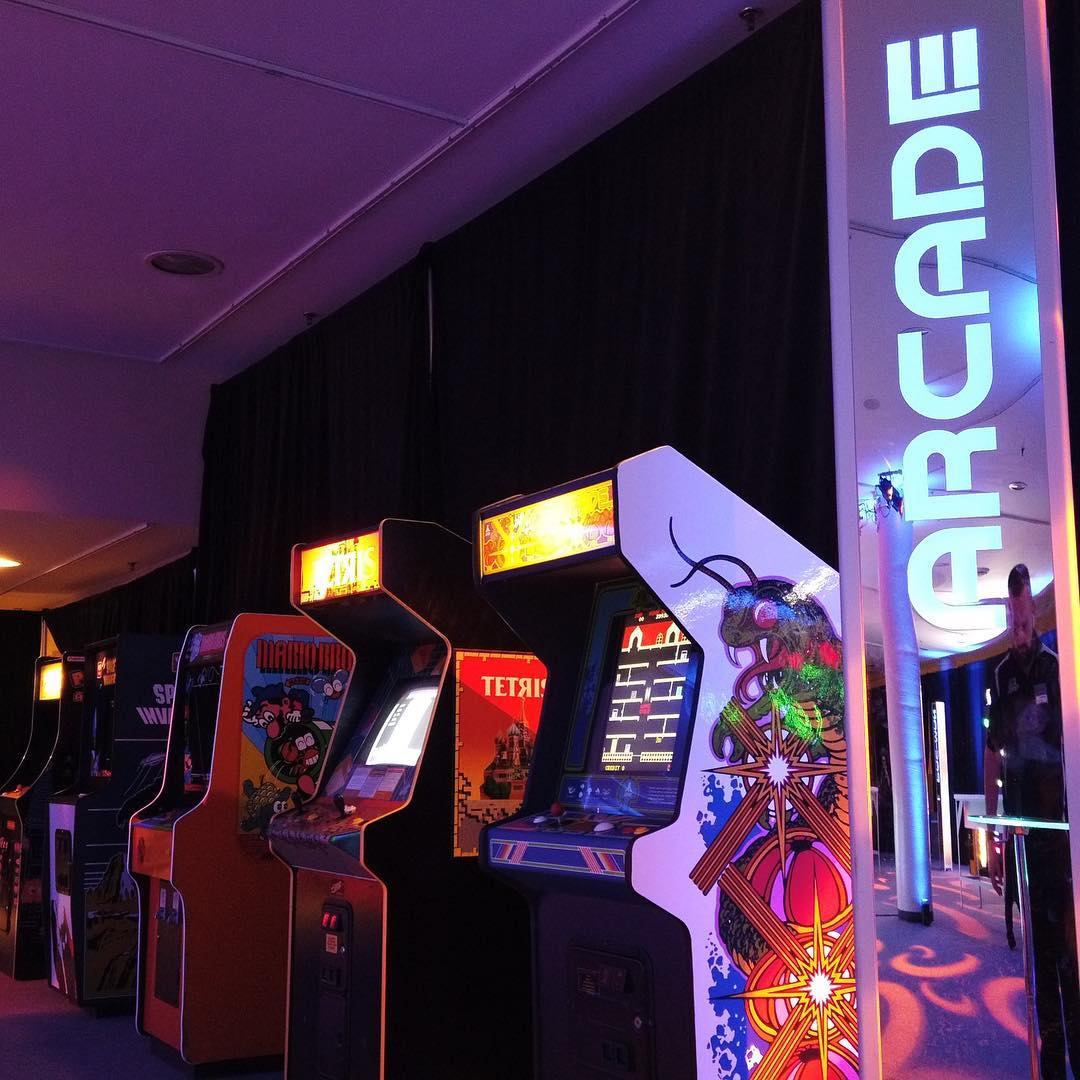 Cost: $$
Ideal Group Size: 20-50
Time Required: 2-3+ hours
Bring the sounds of whirling pinballs, chomping Pac-Men, and clinking quarters to your office. Have a truckload of classic arcade games delivered to your conference room, basement, or event venue for an afternoon of nostalgia and lighthearted play. The space required is up to you. Want to throw a couple of classic games into the conference room? Can do. Want to redecorate the entire cafeteria as a 1980's arcade? The sky's the limit. Among the many benefits to classic arcade, activity is that it provides something for everyone: those who wish to keep to themselves can dive into a game, while others can drink and mingle while looking on.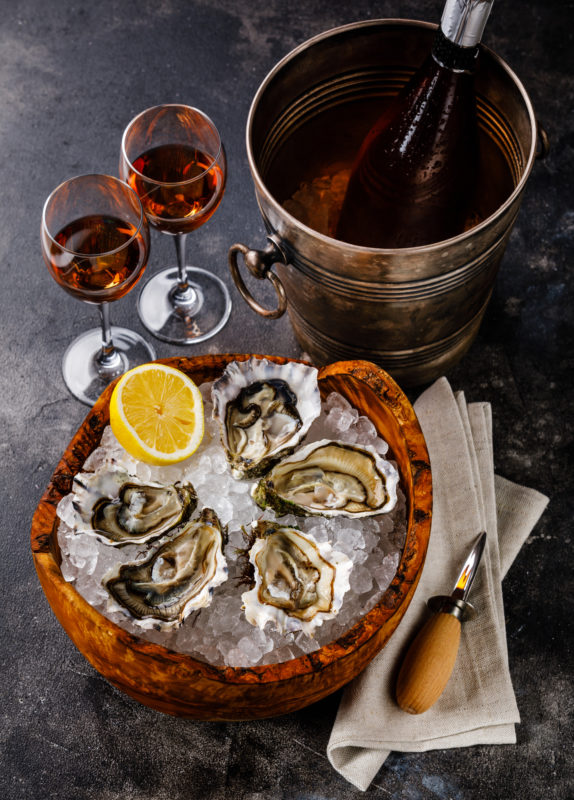 Oyster Shucking
Cost: $
Ideal Group Size: Any
Time Required: 1-2 hours
For all those trying to decide between serving food and hosting an activity, don't choose; do both! Oyster shucking is one of those things few of us have ever done, yet many of us have benefited from. Why let the chefs have all the fun when a load of fresh oysters, a bed of ice, some buckets, and a few knives can make oyster shuckers out of all of you? This mealtime activity makes for an enjoyable team lunch or dinner. Have an office of hot sauce afficianos? Oysters are a perfect testing ground. And who knows: someone may even find a pearl!
Learn three ways to shuck an oyster on WikiHow.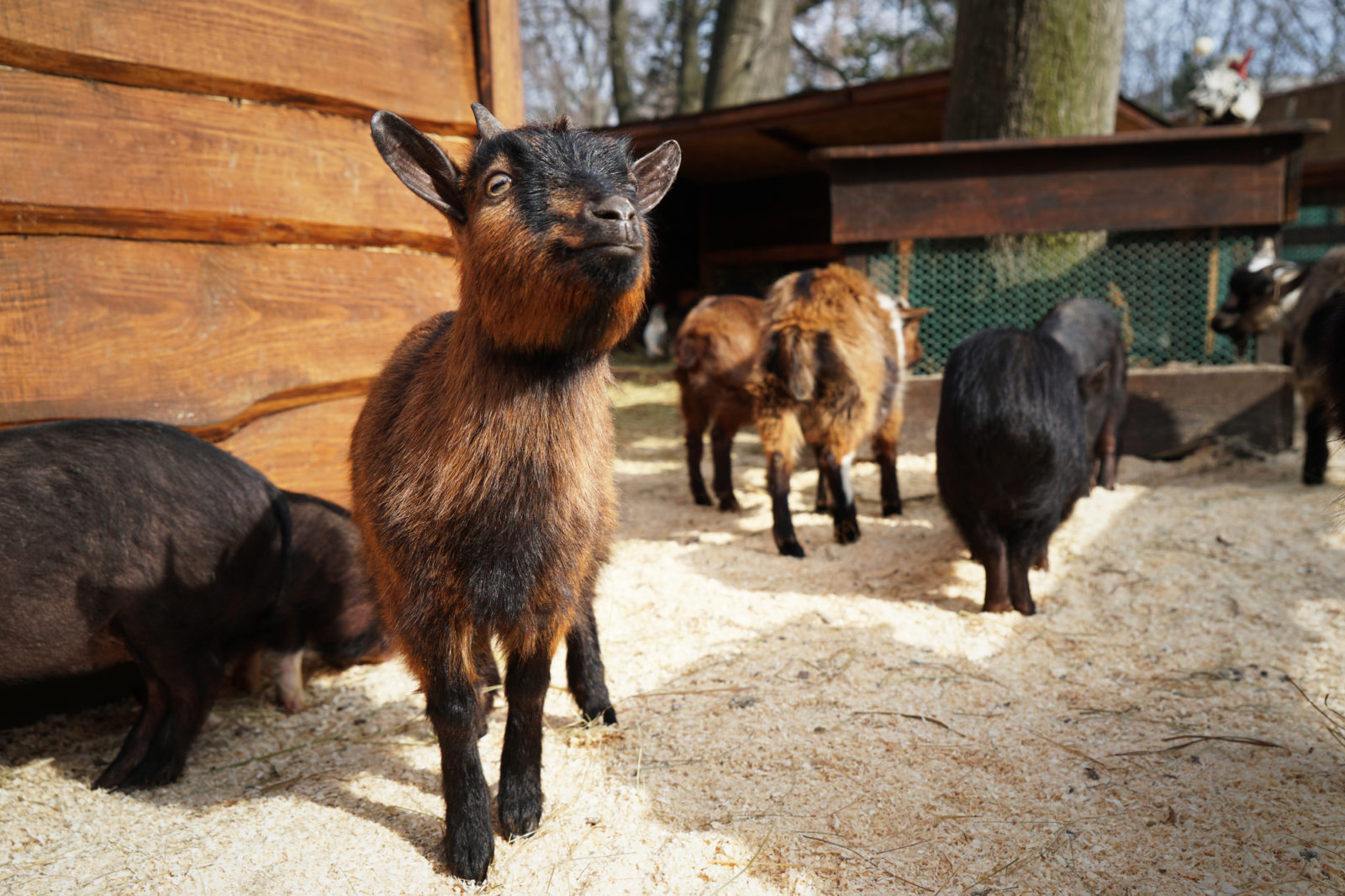 Cost: $$
Ideal Group Size: Any
Time Required: 5 minutes – 1 hour
The studies are quite clear: petting animals is downright good for us. It can reduce stress and provide a boost of oxytocin to our brains. If your team is in the middle of an especially stressful season, bring the petting zoo to them. Even a 5-minute visit to your conference room-turned-petting zoo will see shoulders relax and smiles appear. This is a fabulous activity for all of those times when you think "what we all need is a break, and yet it's the last thing we have time for."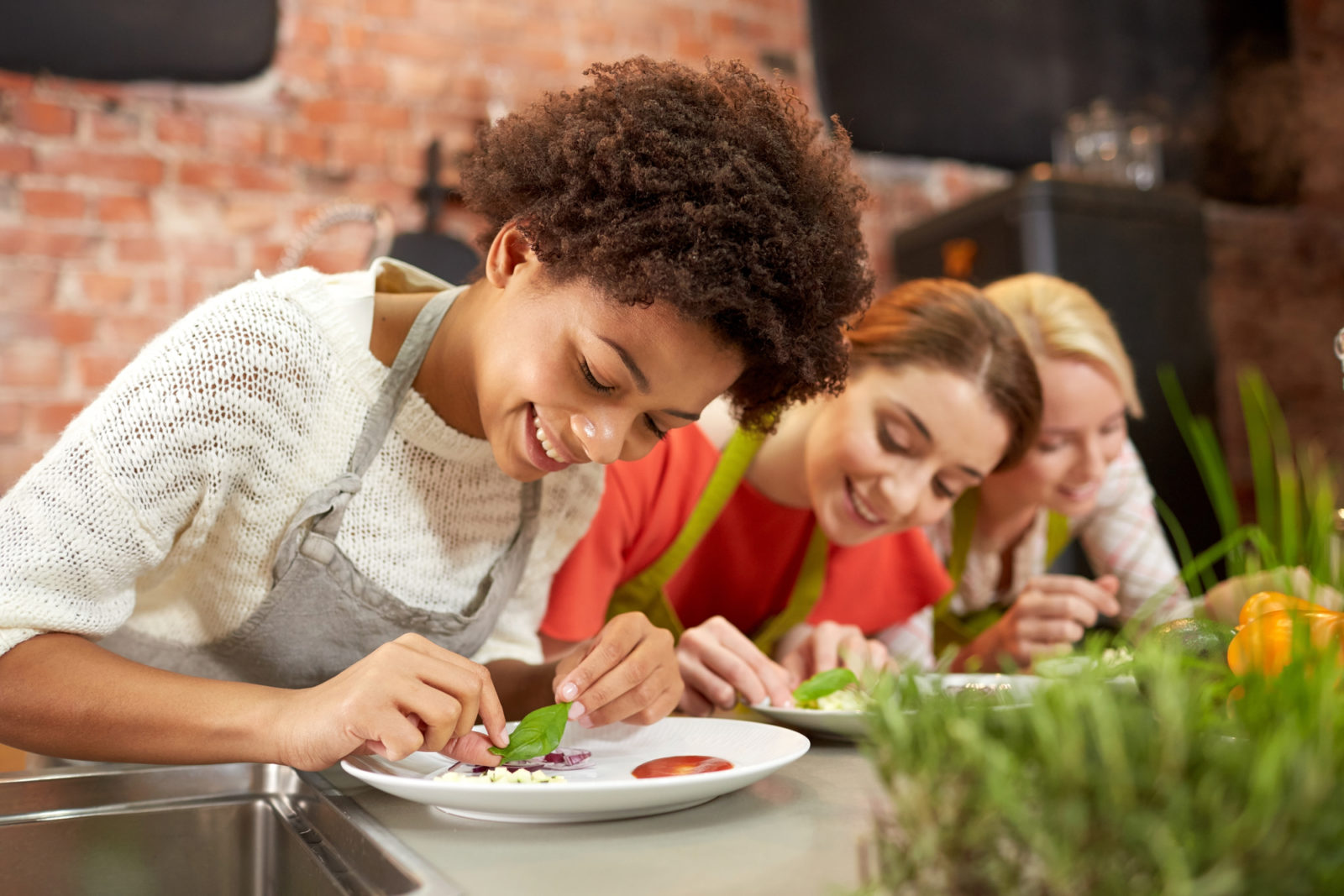 Chefs for a Day
Cost: $$
Ideal Group Size: 8-30
Time Required: 1.5-3 hours
Some of us love to cook. But we all love to eat. Host an activity that bridges both with a single, savory activity: a culinary class. Depending on the size of your group, you could hire a professional chef from a local restaurant, draft a staff member from a nearby high-end grocer, or simply enlist the expertise of your resident foodie. Craft something that can be crafted and consumed within a couple of hours. If using your office as a prep kitchen, pick a recipe that doesn't require baking. Hot plates are easy to set up on tables for boiling or sauteing. Not sure what to cook? The Week rounded up "21 recipes to cook with friends."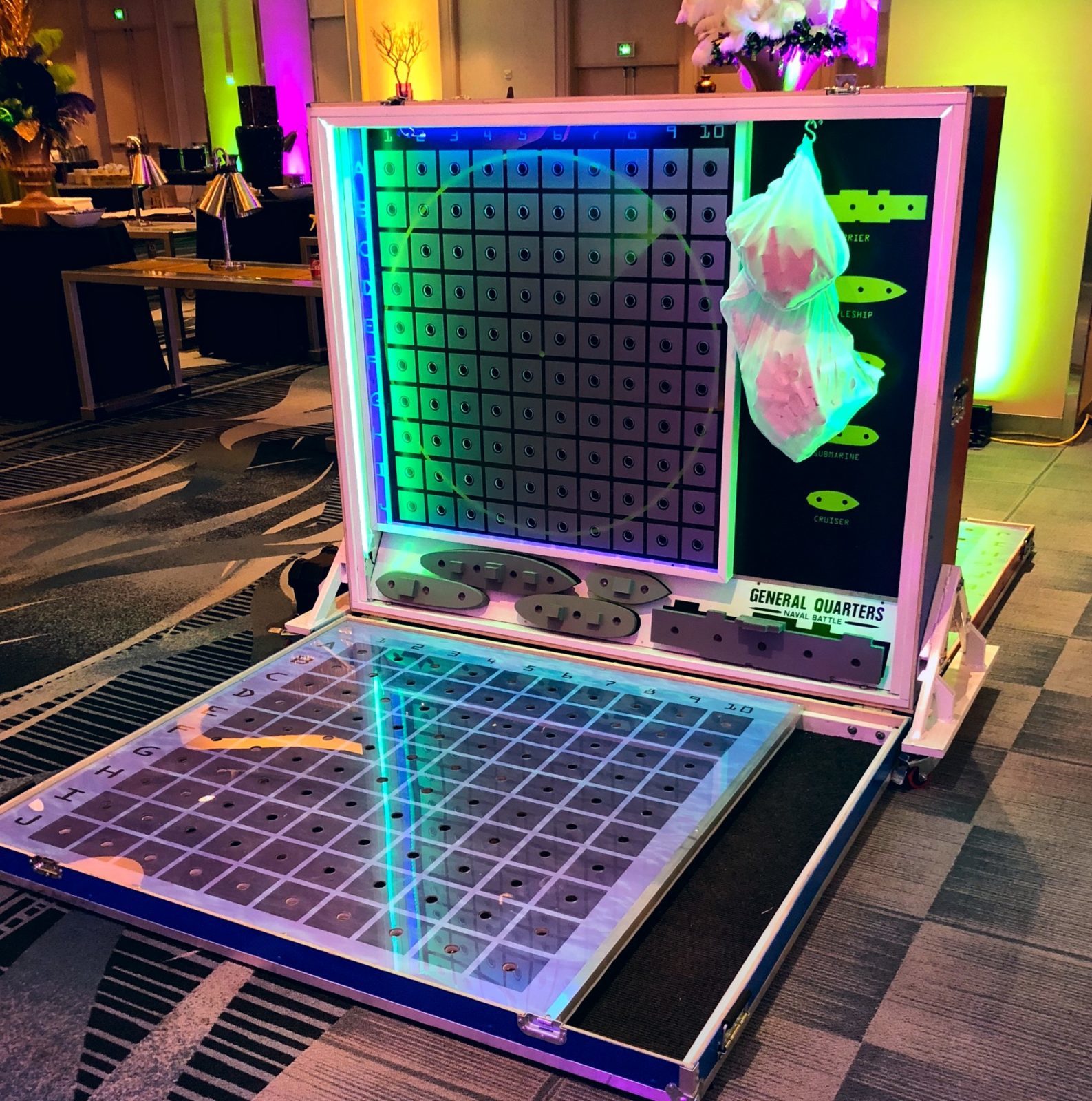 Cost: $$$
Ideal Group Size: Any
Time Required: 2-5 hours
No, you're not hallucinating. You've just entered a giant world of fun! Any of our giant games are sure to amplify your team time, but bring in the entire collection, and you'll have one mammoth shindig on your hands. Giant Battleship, Giant Chess, Giant Connect Four, Giant Jenga, and Human Billiards (a.k.a. Giant Pool) will fill your space in no time. Only have an hour? Let your people play at will. Filling an afternoon? Host a tournament. This party is going to be huge. Literally.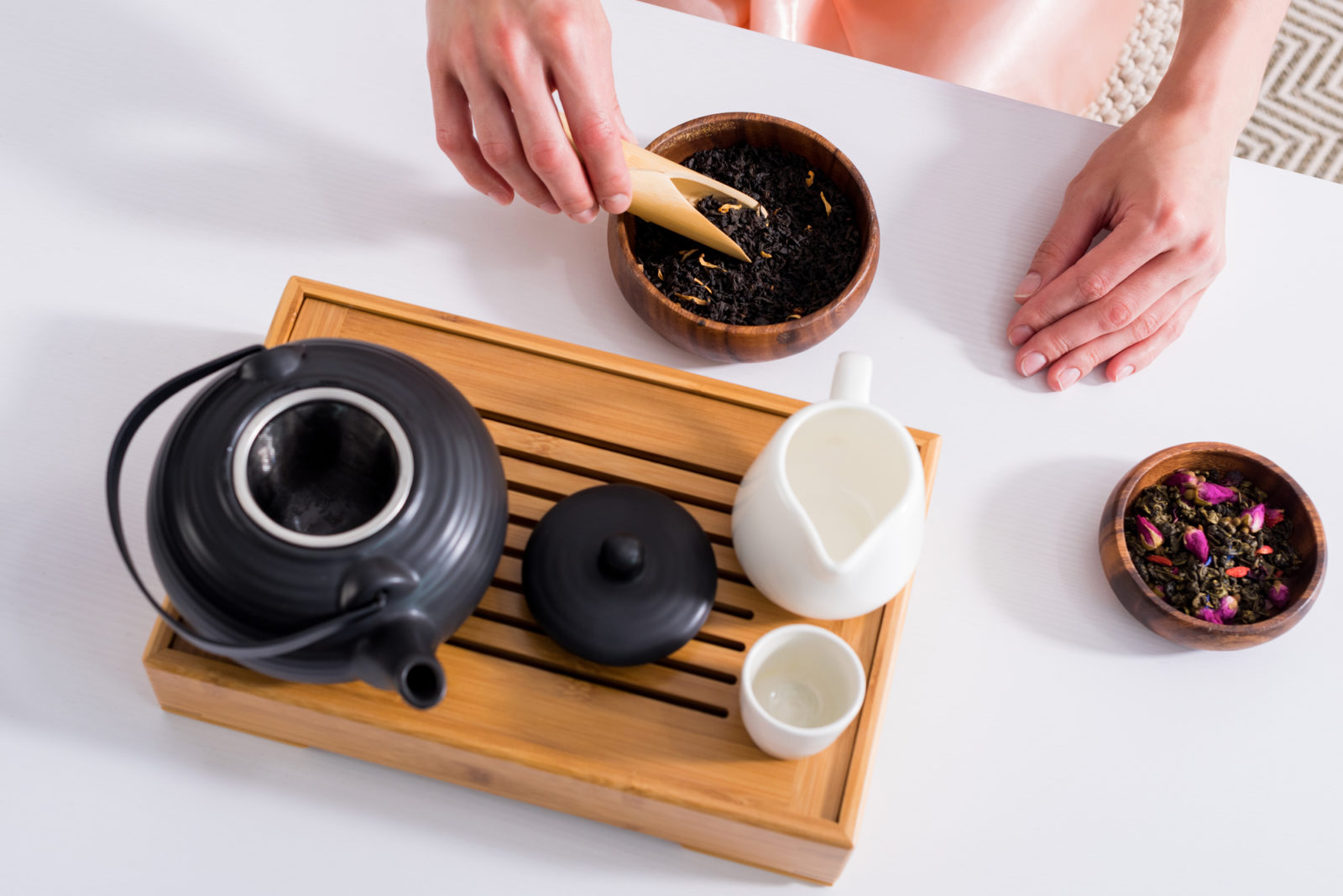 Cost: $$
Ideal Group Size: 10-40
Time Required: 1 hour
You've heard of wine blending. You may have even heard of custom fragrance blending. But have you heard of tea blending? Those mixes you buy from the grocery store shelves didn't blend themselves; they're the creations of tea masters. Make tea masters of your colleagues with an afternoon of custom tea blending. You provide the conference room. We'll provide all of the supplies. Your team will provide the ideas. And you'll all take home a tea blend tailored to your individual taste.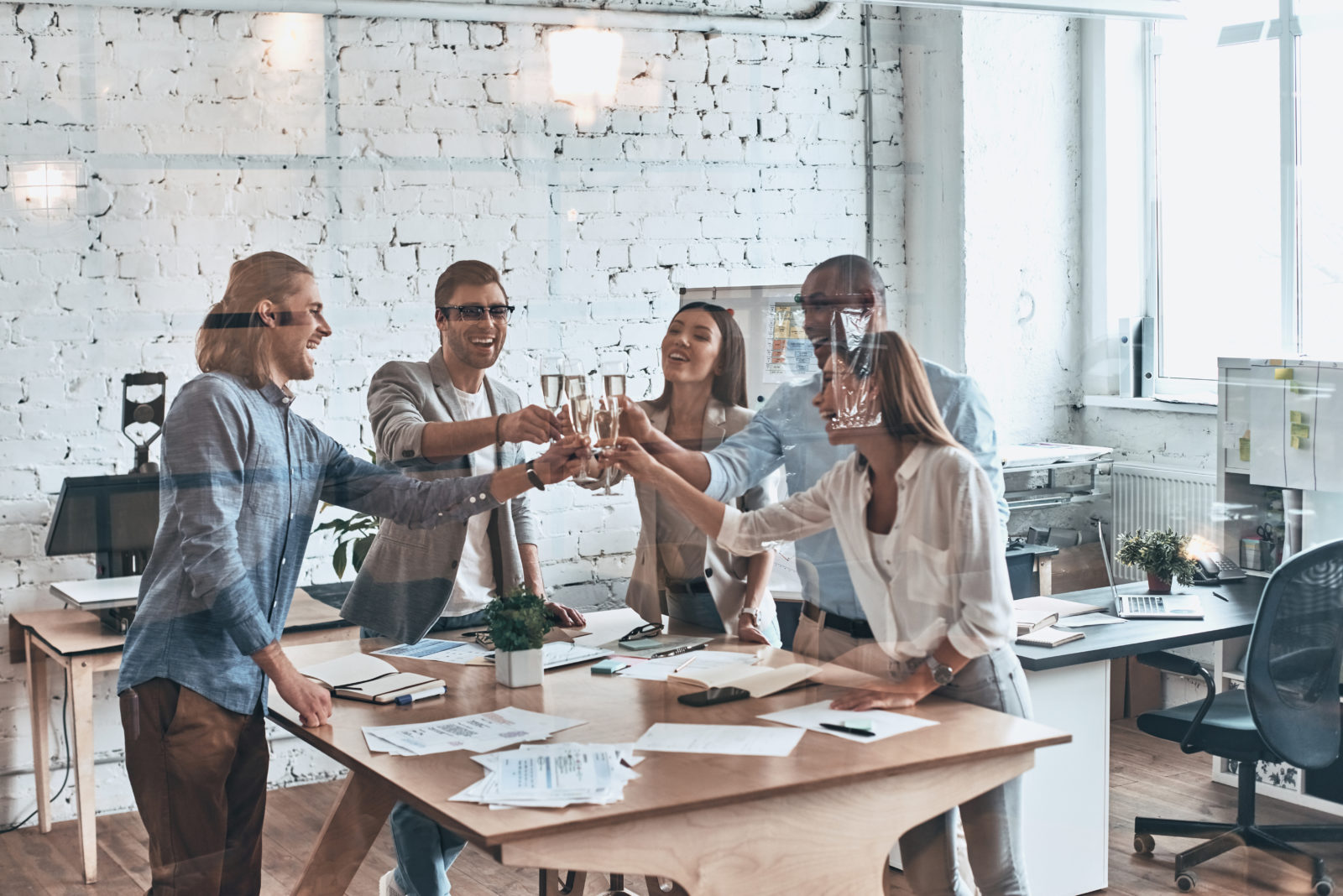 The Great Skill Share
Cost: $
Ideal Group Size: Any
Time Required: 1-8 hours
Work can be an unusual place. People from all walks of life, with all different skills and experiences, converge to serve a common purpose. But along the way, much of what makes each person unique can get buried by the tasks at hand. Did you know you had a secret watercolor artist in sales? Or that the custodian is a fabulous cook? Unearth the hidden talents in your office with the "Great Skill Share," an afternoon or day of breakout sessions led by your own talented people. Limit class sizes to ensure each participant has an audience, and pay for any supplies they may need. Your office will learn more about each other's hidden talents while gaining new skills.