Easter Event Extravaganza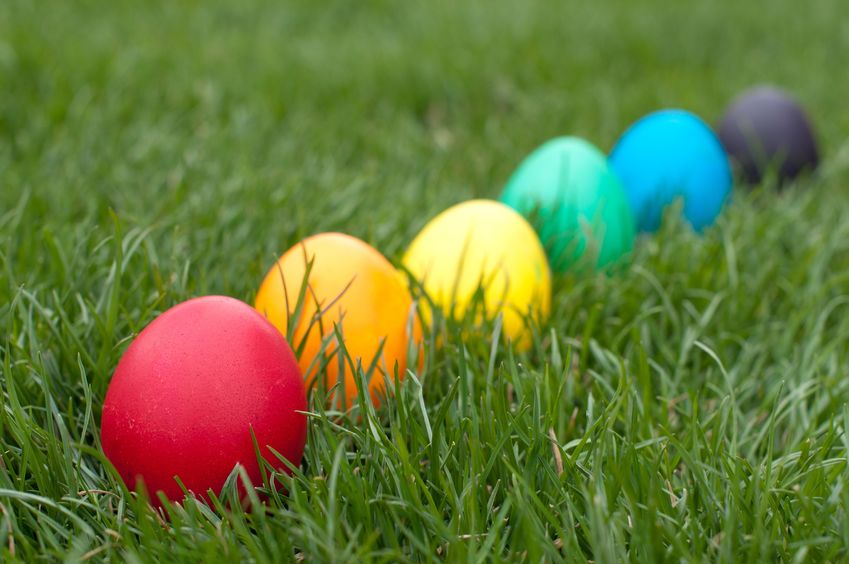 Easter, while a Christian holiday, is celebrated by people all over the world. Individuals that don't celebrate its original intention, have created great family traditions with the make-believe Easter Bunny, and his various hidden eggs. As a result, churches, non-profits, businesses, and individuals have been hosting Easter parties for several generations. There are millions of different activities that you can do on Easter weekend, but here are a few of the common ideas to get you started.
1. Decorate Eggs
Decorating Easter Eggs has always been a traditional activity. Before you start make sure you boil the eggs. This way if they crack there is no mess and you get to enjoy eating the egg when you are finished! After your eggs are boiled make sure you put them in the fridge for a few hours so they have a chance to cool down. Pick up a egg dying kit from your local grocery or drug store. They come with everything you need to make beautiful eggs. Before you get started with the kids, make sure you have aprons or that the kids are wearing shirts they don't care about. Lay down plenty of newspaper, this stuff stains! Follow the directions on the box to make the dyes and have a blast. Pro tip: use white crayon to draw on the egg before dying it. The wax will keep the dye off of the shell and leave behind a white picture of what you drew!
2. Host an Easter Egg Hunt
Hide the eggs you dyed out in your backyard, around the house, or in a local park. If you don't want to use the dyed eggs, or if you need a greater volume of eggs, buy plastic eggs online or from a local store. You can fill them with candy or money, and they are usable for multiple years! If you have a wide age range of children participating, designate certain colors to specific age groups and then hide the eggs with greater degrees of difficulty depending on the color. The older kids will love the challenge of trying to find the smallest spec of color hiding among nature.
3. Take Pictures with an Easter Bunny
You can hire an Easter Bunny from a local company to come out and hang out with kids. Parents can take pictures with their children and the Easter bunny. You can have the Easter Bunny hand out candy to all the kids as well as hop around with a basket of eggs. If you have the Easter Bunny there during the Easter Egg hunt have him help out the younger ones with finding their eggs.
4. Rent a Bounce House or Other Inflatables
Contact a local inflatable rental company to rent a bounce house or other inflatable attractions. This is an especially good option for churches who want to celebrate after their church service or encourage people in the local community to attend their church. Even if you are just celebrating Easter in your backyard with your family, you too can have a bounce house rental. Inflatable attractions come in all sorts of shapes and sizes. We will cover your different rental options in another blog post at a later date.
Whatever you decide to do for Easter, make sure you are spending quality time with your family and being safe. Everyone here wishes you a Happy Easter!