Event Planning
Teardown & Follow-Up
The party's over. Now what?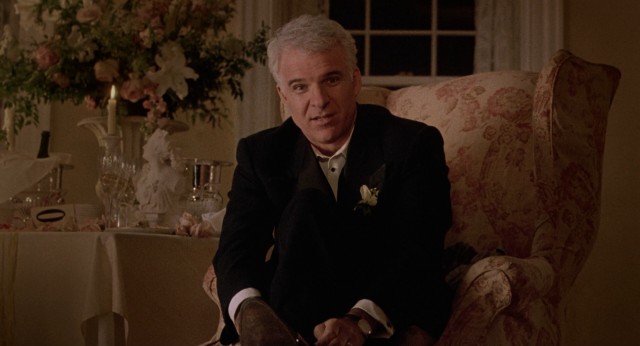 In the opening scene of the 1990's comedy Father of the Bride, a worn out George Banks (Steve Martin) sits amidst the remnants of his daughter's home wedding. Confetti covers the floor, empty glasses stand at ease, and flower arrangements breath a sigh of relief. Banks unties his shoes as he stares into the camera and reflects. On the wedding itself, on the marriage it ordained, and on the memories he'll carry forward.
When your last guest leaves, you'll probably want to do nothing but sit down and take off your shoes. But your first role will be that of overseeing teardown and loadout. Rest assured: the average teardown takes a fourth of the amount of time as setting up. After all, it's quite a bit easier to comply with gravity than to resist it.
But getting your guests to go home is an art in itself, explains business development consultant Matthew Underbrink: "Make sure the party end time is clearly communicated and that you have a way for your guests to exit the venue or location. You don't want people in an area where there could be danger from cleanup activities."
One surefire way to encourage an efficient exodus? More party! As Matthew explains, "If there is an after-party location where people can linger after the end of the main celebration, get the word out. Make sure the details about transportation and start and end times are clear."
When your guests do finally make their way to the exits, teardown will begin. Prepare your mind (and your team) for the teardown in advance. "Make sure your service partners (vendors and contractors) know what is expected of them during teardown," says Matthew. If you wrongly equate closing time with departure time, teardown will feel like a drag. But if you anticipate several hours of cleaning and loadout, anything shorter will be a welcome surprise.
Your mind will be abuzz with what went well and what went wrong, but your practical checklist during this time has three primary to-do's:
1. Clean the space.
Leave the event space in better condition than you found it in order to avoid additional fees from the venue's owners. This may require some careful planning, explains Matthew: "With multiple service partners, it could be helpful or even necessary to have a load out schedule. We've seen situations where there is only one truck dock, and only one freight elevator. It will make things less stressful for contractors if they know what to expect for load out."
Bonus tips on cleanup at outdoor parks
Get permission from a park manager before bringing any vehicles onto the property
Ensure that trucks are brought in only at their specified time, and parked on the grass to keep the road clear (unless recent rains have softened the soil)
Put back any hoses that were used
Respect campers and other park users
Budget plenty of time to pick up trash, including bottles and popped balloons
2. Pay your vendors.
"Before the event begins, make sure contract and billing expectations (both yours and the vendors') are set with your Service Partners," says Matthew. "But reiterate the expectations following the event as part of your follow up." Have checks ready for your entertainers, caterers, and event staff. And don't forget to include any tips you wish to pass along! It could even be helpful to have some cash on hand to tip for exceptional service.
3. Ask for feedback.
Getting feedback from your guests will come later, but this is your chance to hear input from those who know events like the backs of their hands: the vendors. "Follow up with the venue to make sure you met their expectations for the use of their space, says Matthew. "You want to make sure you are welcomed back with open arms for any events you might host in the future." Have a survey ready to hand out with questions about the event flow, treatment by guests, overall enjoyment of the job, and any constructive criticism for the future. Their insights could prove invaluable for your next foray into party planning.
---
Let's be honest: "event teardown" rarely makes anyone's favorite things list. But a bit of preparation can make the confetti-covered floors and empty glasses a worry-free sight. And keep in mind: established relationships with service partners and event producers can relieve you from many of the end-of-the-night duties. Hiring the right partners can be your ticket away from a night of mopping and into the festivities of the after party.