Event Tech
Social Media Management Tools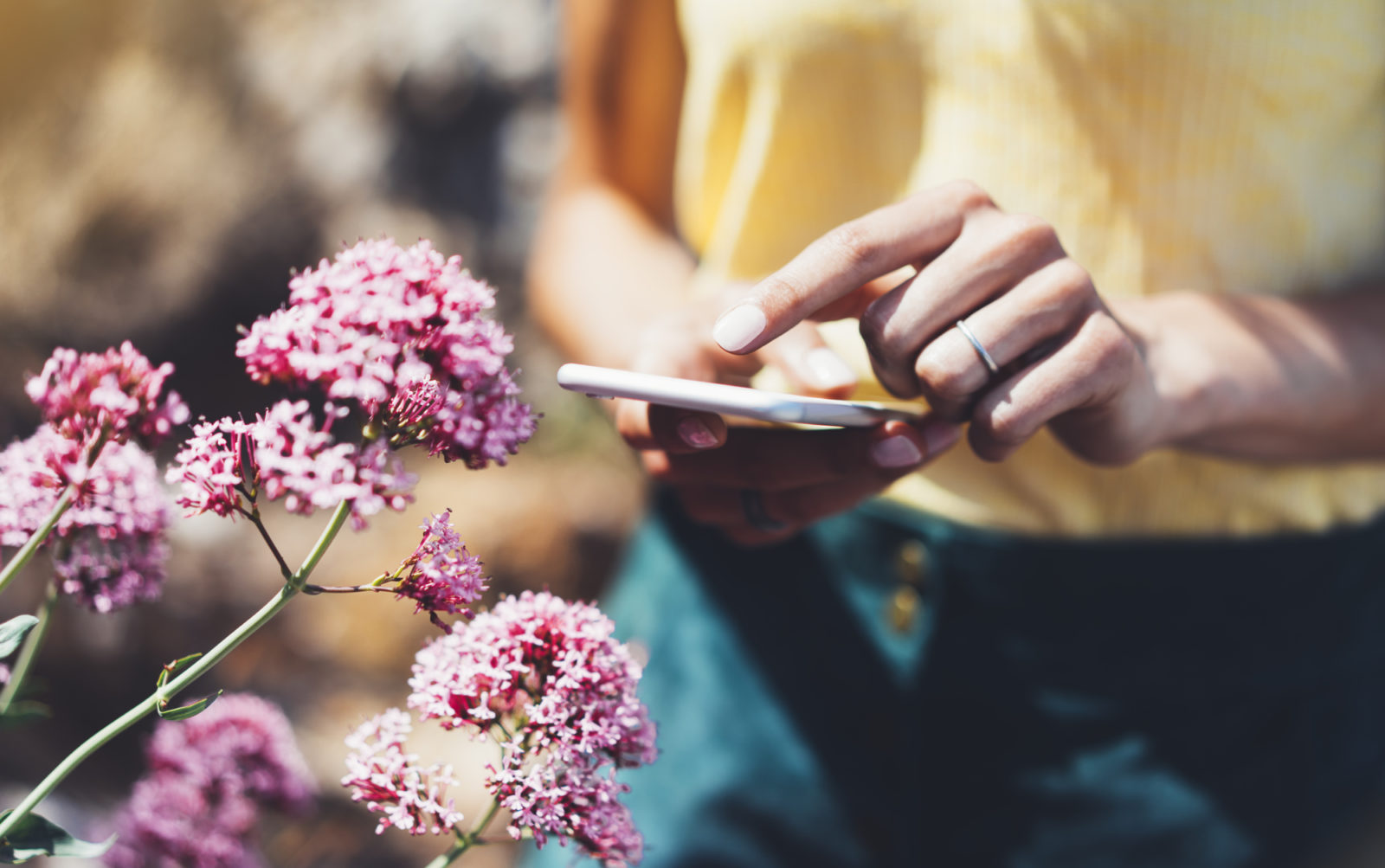 If one thing is crystal clear to most event planners today, it's that integrating social media is absolutely essential to mastering a modern conference, meeting, or corporate party. But what to do next is less clear. Which platforms should be used? And what tools should be used for pushing out content? We've previously discussed many aspects of event social media, including selecting a hashtag and the impact of Instagram on events. So today we're focusing on the tools that can give your event's social media presence higher reach with less time.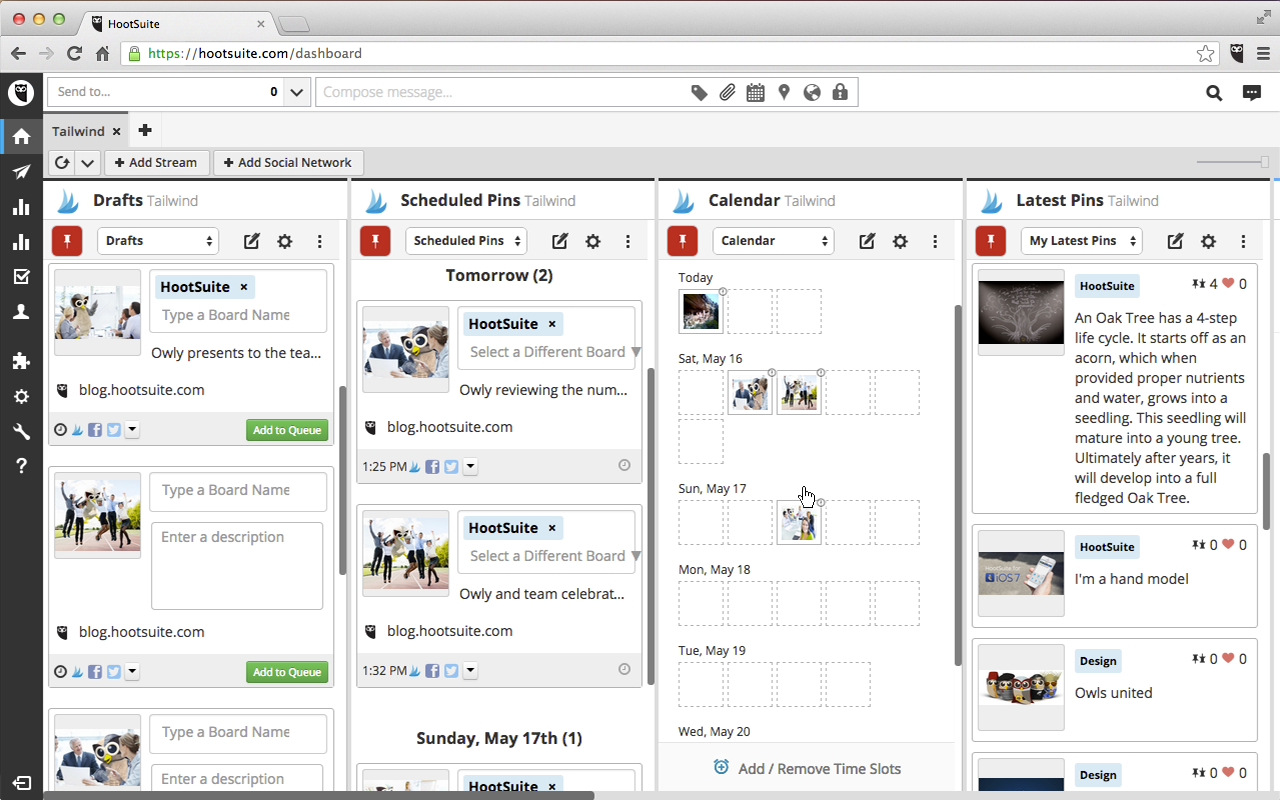 Manages: Twitter | Facebook | LinkedIn | Google+ | Instagram
Secret Sauce: A pricing option (and corresponding features) for most any need.
Cost: $0 – $499 per month
Hootsuite was one of the first social media management platforms on the market. As such, they have a significant corner of the market. But they haven't gotten complacent. Recent updates have brought Instagram into the mix, and their free option is more robust than some other paid management services. A sturdy trusted, and streamlined system for all of your social channels.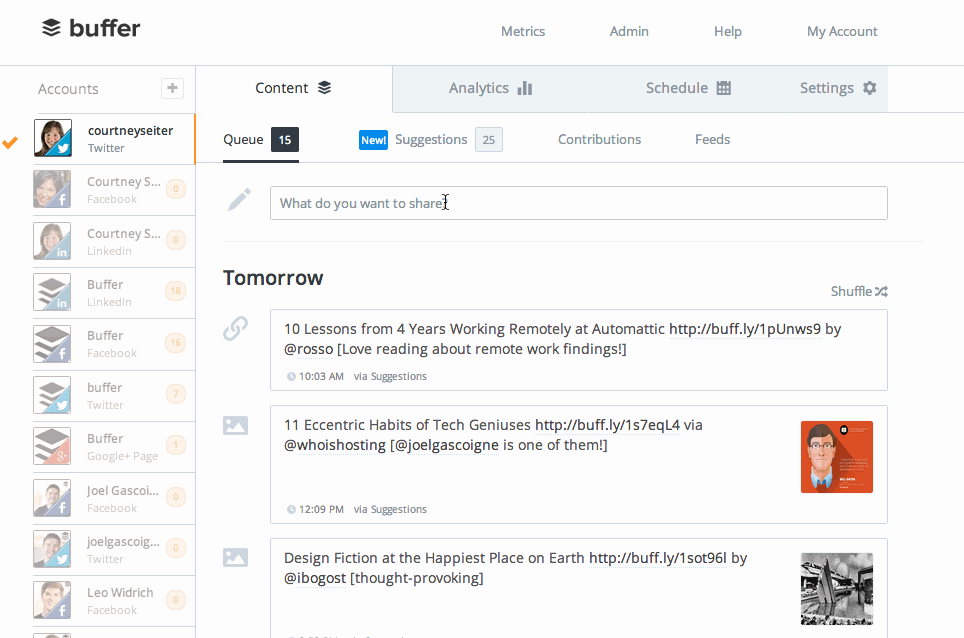 Manages: Twitter | Facebook | LinkedIn | Google+ | Instagram
Secret Sauce: Publishing and analytics with team collaboration.
Cost: $0 – $399 per month
For those lucky enough to have full authority to post and schedule at your own discretion, Buffer's social media management tools are helpful. But for those of us who strategize and schedule in collaboration with teams, Buffer is a lifesaver. Posts can be saved for approval by managers, or places in a que to be used at a later date. Sharing the password to the one single marketing account is so yesterday.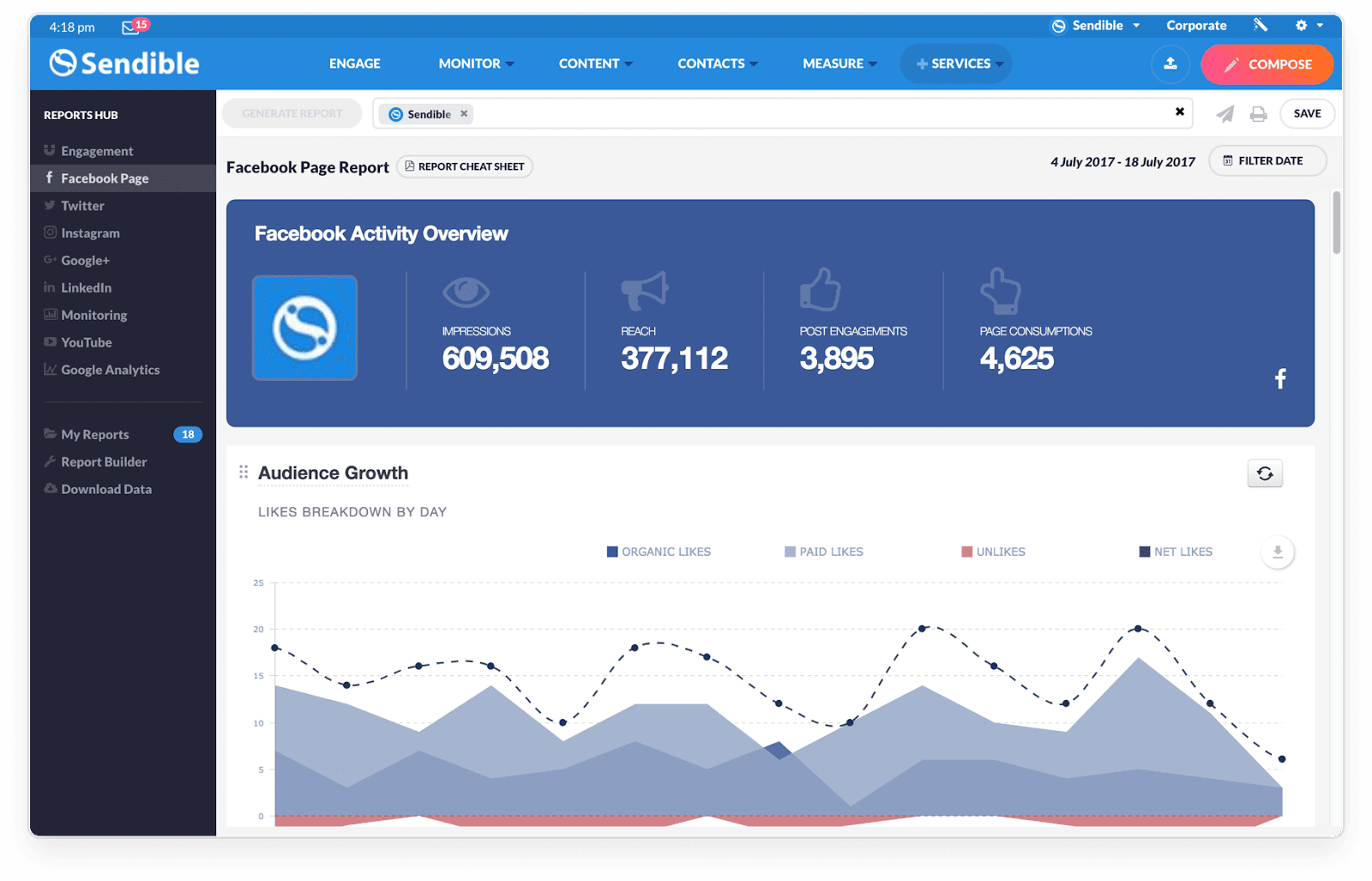 Manages: Twitter | Facebook | LinkedIn | Google+ | Instagram
Secret Sauce: Single dashboard for agencies with multiple clients.
Cost: $49 – $499 per month
To the average marketing manager, managing three social media accounts can feel stressful. To an agency, it sounds like a dream. Agencies can juggle dozens of accounts for various clients at any one time. Sendible was created with them in mind. Log in to a single dashboard to view all of the channels and accounts under your purview. Plus, its AI identifies posts most likely to reach specific audiences, taking the guesswork out of relevance.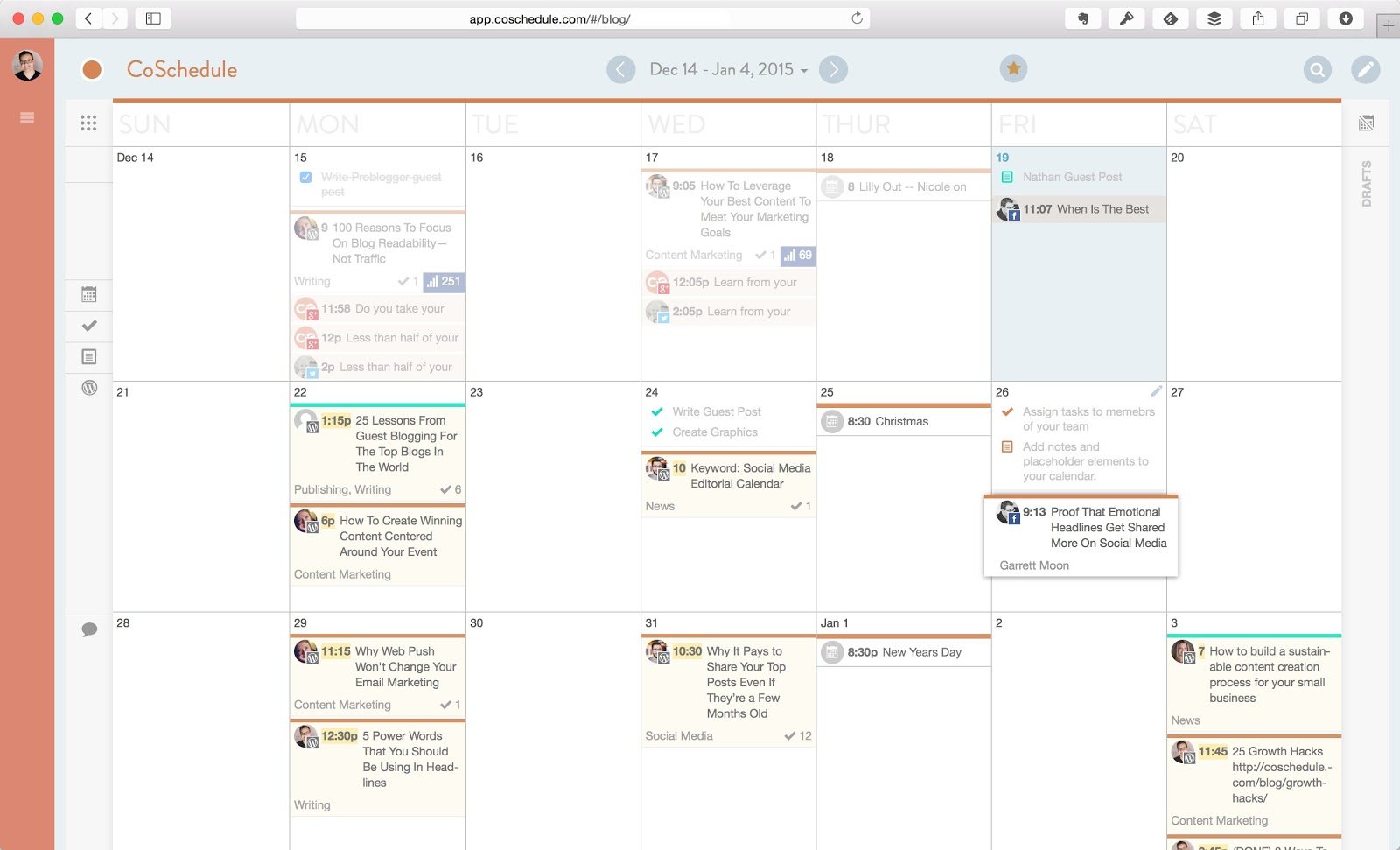 Manages: Social Media | Email Campaigns | Events | Tasks
Secret Sauce: A one-stop-shop calendar for all marketing efforts
Cost: $30 – $1600 per month
CoSchedule knows that social media is but a single piece of your overall marketing puzzle. As such, it takes the social media management platform to an entirely new level by expanding its calendar to include your other efforts, like email campaigns and even live events. If it's on your mind, it's on your CoSchedule calendar.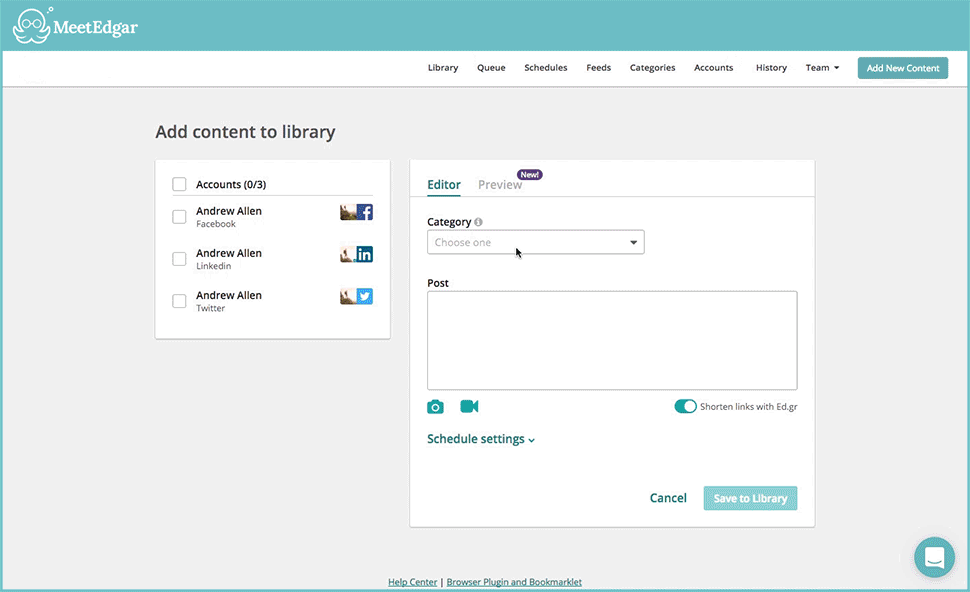 Manages: Twitter | Facebook | LinkedIn
Secret Sauce: Automatic post recycling
Cost: $49 per month
Like many social media management platforms, Edgar acts as your right-hand man, creating a content calendar from your posts. But unlike others, Edgar also infuses your social media with AI, "recycling" your content to provide a constant stream of material across your channels. The same posts at different times for more exposure.