Event Planning
Preparing for the Initial Meeting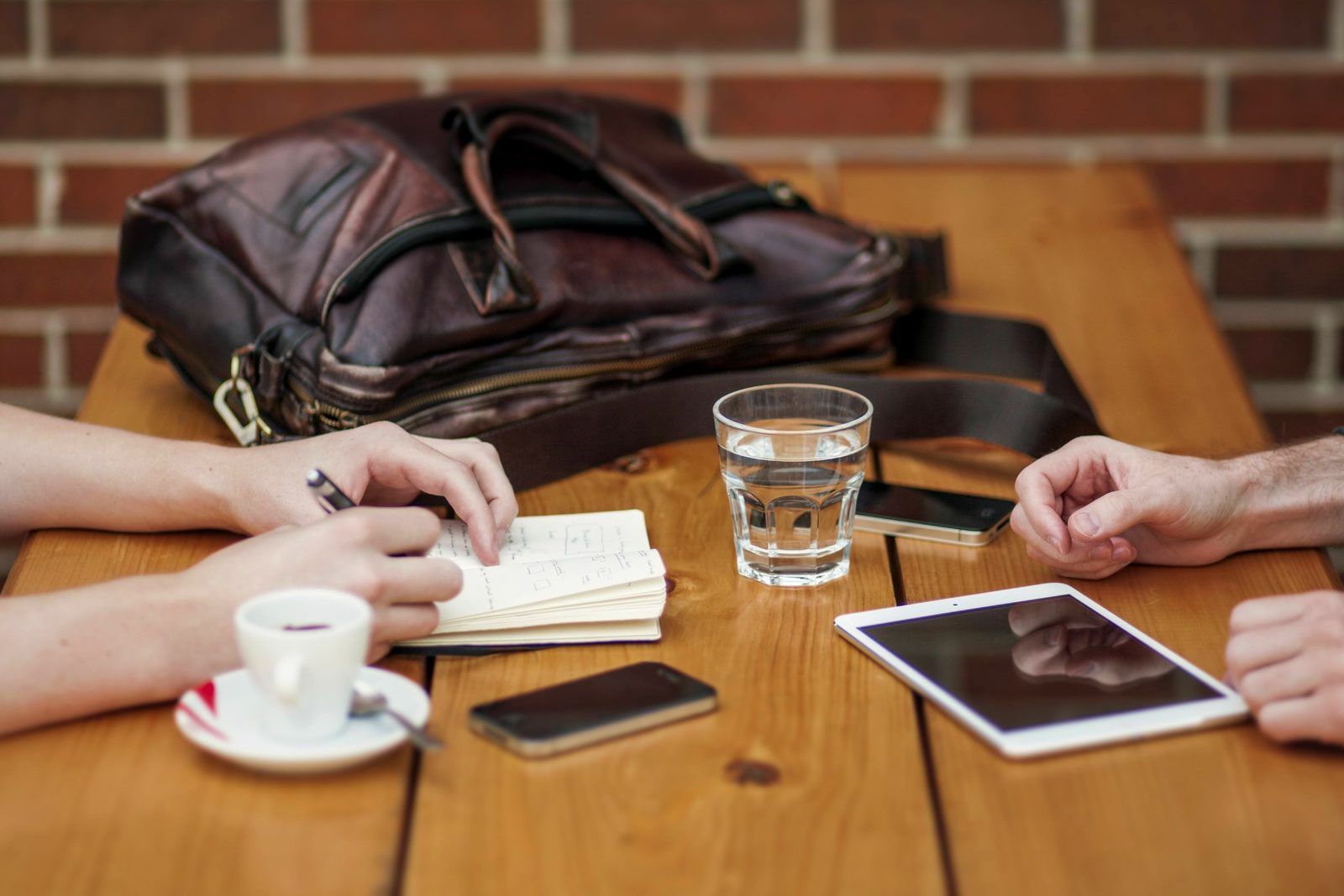 Your first meeting with an event production company can feel a bit like a blind date: you know a little bit about each other, were intrigued enough to meet in person, but still have plenty of questions that need answering before you can move forward with any degree of confidence.
Knowing how to prepare for an initial meeting with a potential party organizer will ensure that your questions get answered and any red flags come out from their hiding.
1. Define the Win
Every event has a goal—a dream outcome—behind the practical operations. For some, it might be to build camaraderie among employees. For another, it could be to thank a diligent staff and their sacrificial families. And for someone else, it could be to relax and simply have a good time. Defining the goals for your event will help shape your every decision. Stimulating entertainment or cushy seating. Healthy snacks or lavish desserts. Family-style seating arrangements or speech-ready rows of chairs. Your goals should act as blinders to your event planners, setting their focus on succeeding according to your terms.
2. Know the Practicals
When is your event? Is it during a weekday? On a Saturday evening? Part of a company-wide meeting or a set-apart special occasion? These details should be communicated ahead of your initial meeting to give your event organizers the opportunity to prepare, ruling out ideas that are unfit for the season, context, or time of day.
3. Make a Budget
There's one thing that a knowledgeable party organizer has no shortage of: options. Options for venues, catering, rental equipment, and even hired talent for corporate event entertainment and more. The fastest way to narrow down your list of options is to know your budget. One of our event planners, Elle Harala, explains how she approaches budgets in the first meeting: "I come to the initial meeting with a full proposal so the event partner can see a visual for pricing as well. It includes things like, 'Proposal A has X for this amount…' so they can pick and choose items to fit their budget. The event partner then gets an idea of what they can trim, and understands how their dollars are being invested." When you give your special event coordinator a number ahead of time, you'll know what your realistic options are from the outset, without going back to the drawing board.
4. Land on a Guest List
Have an estimate of the number of people who you expect to attend. Yes, this number could change, and yes, you may decide to adjust your number up or down once you have a better idea of cost and other factors. But the number of food vendors, variety of entertainment, and quantity of rentals needed will depend almost exclusively on the size of your guest list. While a party event planners will expect you to have a ballpark estimate, they should also be prepared to assist in providing input about the feasibility of your list size, given your overall goals and budget.
Now that you've done your homework, what should you expect from your potential event planner? A reputable company will embody a few things:
5. They Think Holistically
As Bryan Jayne, our director of operations explains, good event organizers will come to an initial meeting ready to understand a client's needs: "Preparation involves more than just facts. The planner should be organized and prepared, communicating confidence in their ability to make your event a success. That confidence goes a long way. When a customer knows they can depend on the words of their event planner, the entire process becomes a whole lot less stressful. Being able to defer to the planner for big decisions is a major win for everyone involved."
6. Your Goals are Their Goals
That "win" you defined while doing your homework? As Lance Salisbury explains, it should be as familiar to your professional party planners as the back of their hand: "the best event planners will listen to their clients dreams and them take them to the next level." Rather than resist your goals, they should embrace them, encouraging their merit and casting a vision for how to achieve them.
7. They'll Ask Questions
As a potential customer, your questions shouldn't be the only ones voiced in an initial meeting. Just like a good job applicant, event planning organizations interviewing to become your planner should ask lots of questions. Understanding your needs should be their #1 priority, and asking specific, thoughtful questions is their first opportunity to show where their interests lie.
8. They're Comfortable with Feedback
"I come into a meeting with ideas that I fully expect will knock their socks off," says Lance, "but I'm always prepared to have my ideas shot down without taking it personally. I understand that clients have a dream, and my job is to do whatever it takes to achieve that dream."
Your dream, their job. It's as simple as that. Do you homework, ask the right questions, and you'll be well on your way to building a memory that will last for years to come.