17 Unique Seattle Event Venues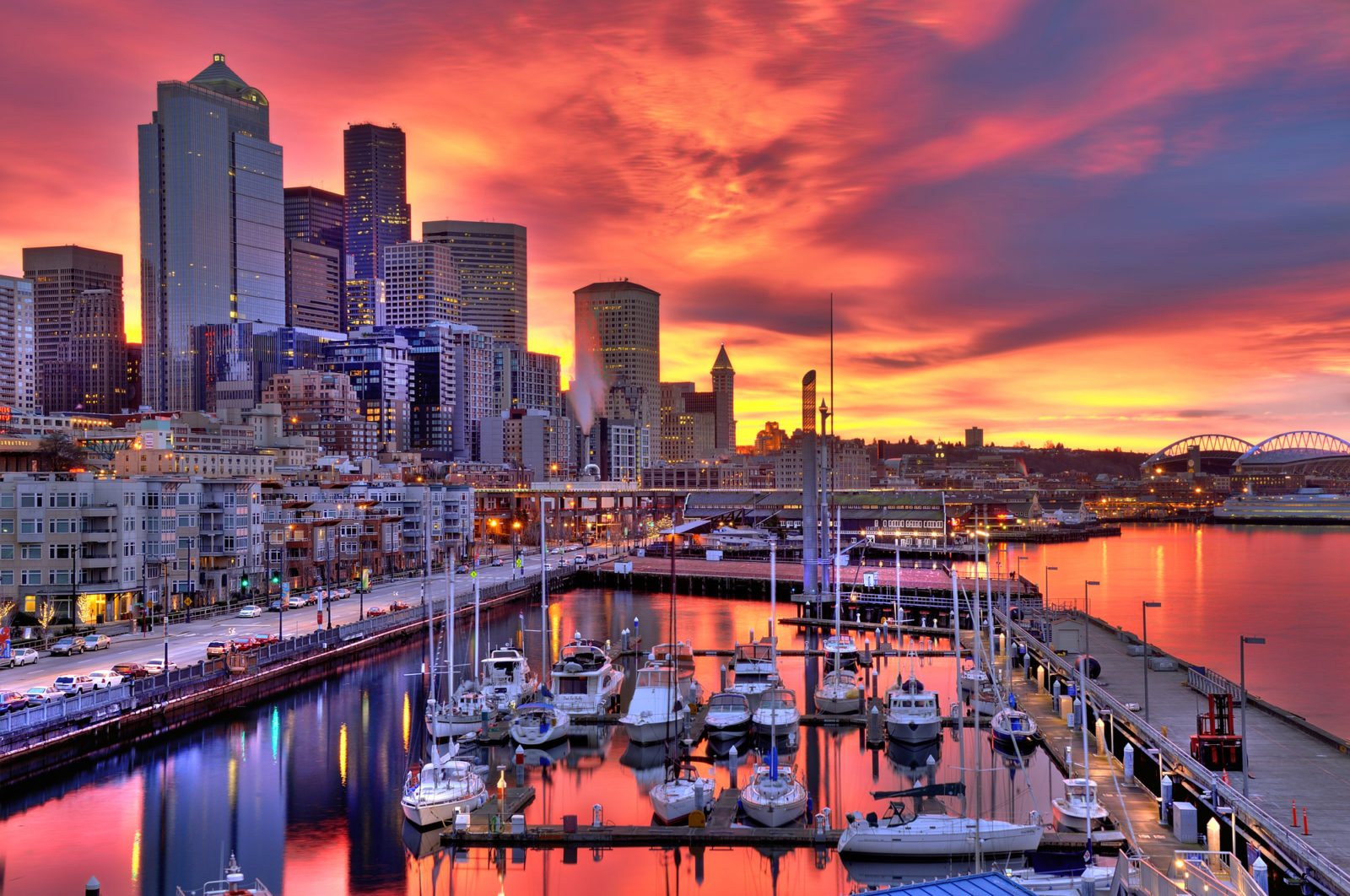 In Seattle, there's no shortage of fabulous event spaces. Most meeting planners are aware of the city's traditional, turnkey spaces like hotels and meeting spaces. But why go routine when you can throw your next event in a space that's as unique as our city!
While your invitation will set the tone, the venue will make the statement. When planning an event in a metropolitan area, finding unique venues that also accommodate your guest count and satisfy your event goals and objectives may take a little digging. But if time and budget allow, oh, will it be worth it.
Let's do some exploring together. Below are 17 of Seattle's most creative, off-the-beaten-path event venue options.
#1 Axis Pioneer Square
Event Capacity: 400
Location: 308 1st Ave S, Seattle, WA 98104
Axis has preserved 6000 square feet of the historic 1889 Globe Building in legendary Pioneer Square. This unique space features 18' brick arch walls, hardwood floors, and touches of industrial modern design with a fantastic collection of globes. This unique venue is a blank slate—an event planner's dream. From weddings to corporate events, the space can be tailored to fit most any event needs.
Idea: Great space for an "Around the World" themed event. An instant conversation starter!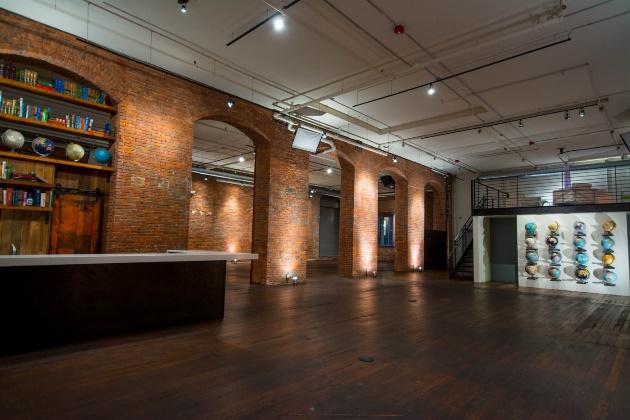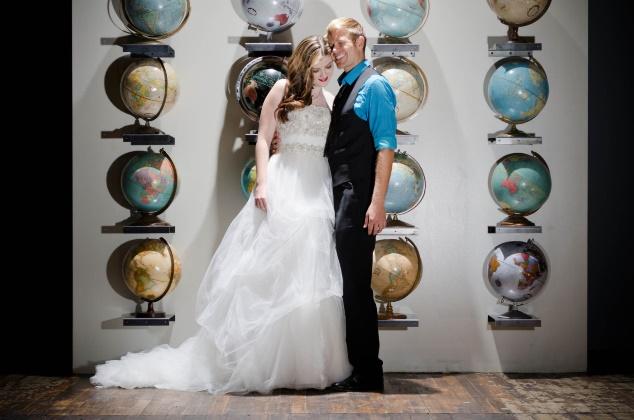 #2 Bella Luna Farms
Location: 18432 Snohomish Ave, Snohomish, WA 98296
Bella Luna Farms welcomes both large and small events. Enjoy several diverse event locations within one really large venue! Offer your guests the opportunity to experience different aspects of farm life within the 12 acres of organic gardens, ponds, open fields, and the glimmer of Pacific Northwest beauty. From cider-pressing to cheese-making, cooking demonstrations to harvesting, there's a wide array of hands-on farm experiences to choose from, any of which can be added to enhance your special event or be the focus of it. Bella Luna works with local chefs and farmstead artisans who use fresh ingredients from their farm and those nearby.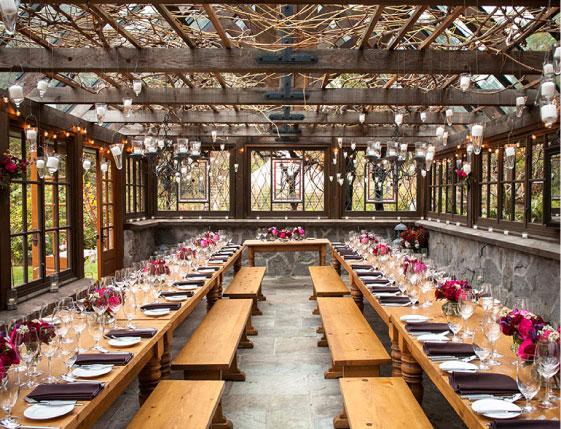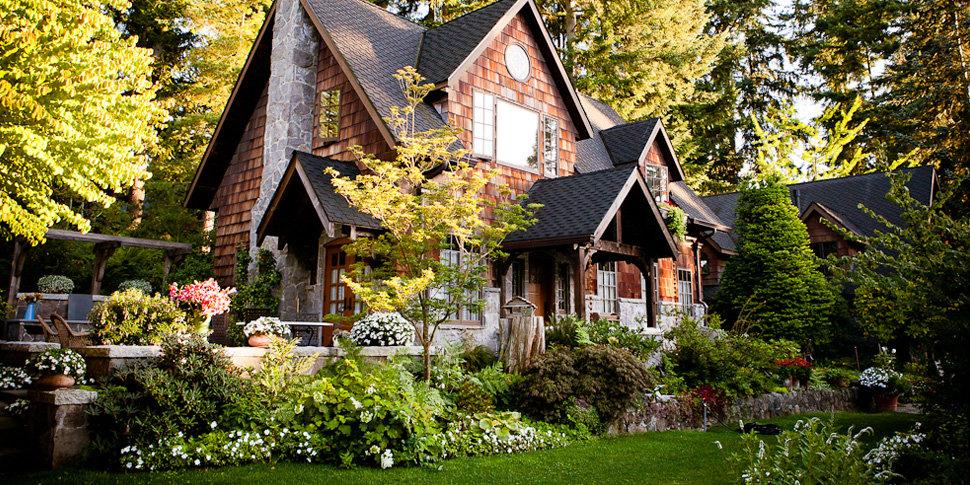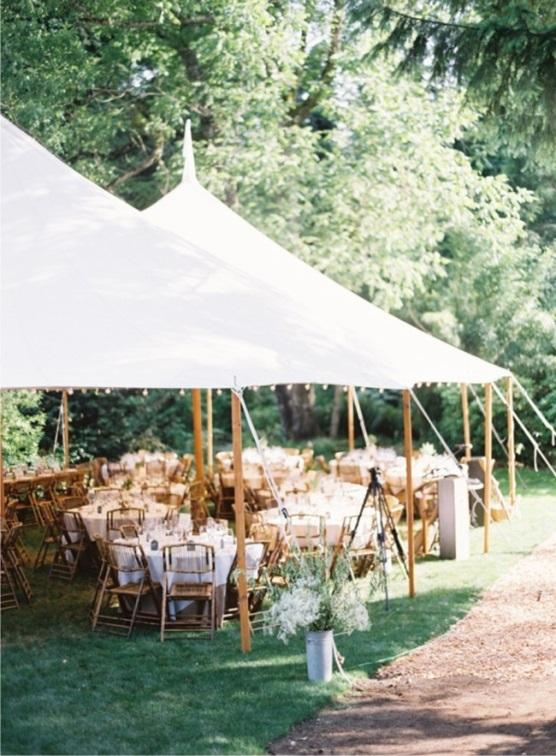 #3 Chihuly Museum
Capacity: 300 banquet seating and up to 1000 reception style
Location: 305 Harrison St, Seattle, WA 98109
Chihuly Garden and Glass Museum offers a spectacular, visually-stunning experience and large venue location directly under our world-famous Space Needle. Allow your guests to explore the indoor/outdoor glass art museum, then dine and dance in the allocated arched glass ballroom. The most unique part about the museum is the art itself. Day or night, the art is beautifully represented.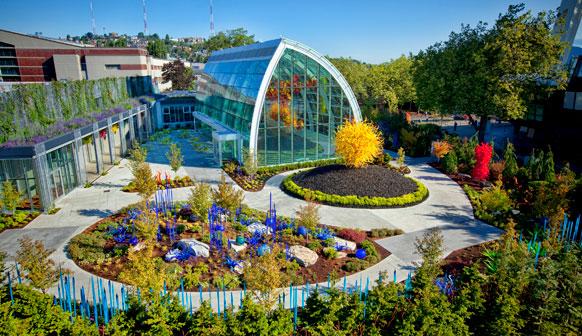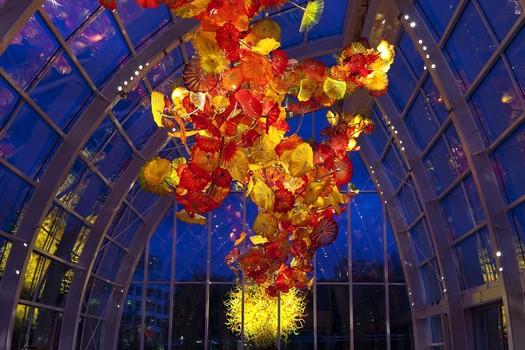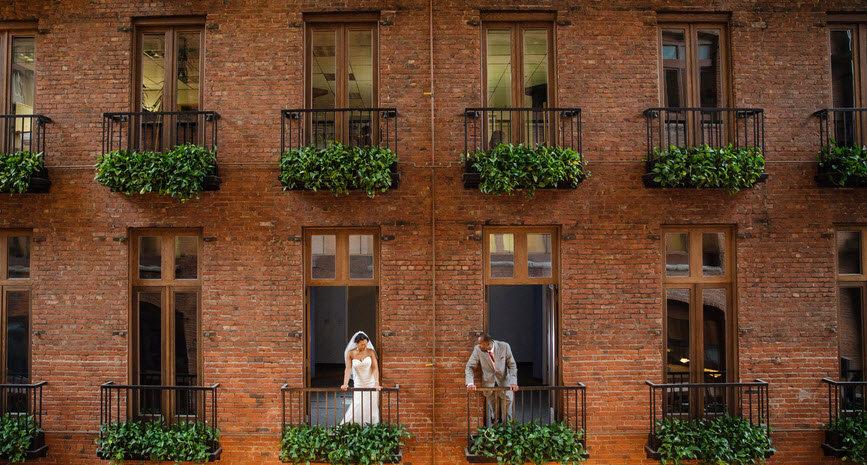 #4 Court in the Square
Capacity: 300 guests
Location: 401 2nd Ave S., Seattle, WA 98104
Court in the Square is an intimate venue wedged between two Pioneer Square brick buildings. The building's glass structure delivers the look and feels of being outdoors while shielding guests from the Seattle rain. Guests have access to the rooftop, revealing Seattle's emerald skyline as your backdrop.
Fun Idea: Great location for a "French Quarter" or New York-themed event!
#5 Distillery Lofts
Capacity: 150 for a cocktail reception or 100 for a formal seated event
Location: 1735 Westlake Ave N #100, Seattle, WA 98109
The Distillery Lofts is a unique event venue enriched with gobs of history. As the first Seattle distillery to operate after the Prohibition, the Seattle Times claimed the company's still was the "most modern day apparatus obtained". This modern historical gem roars "perfect venue" for corporate meetings.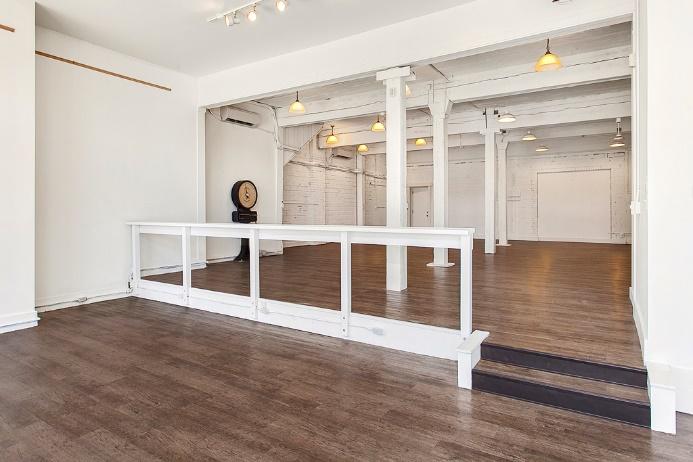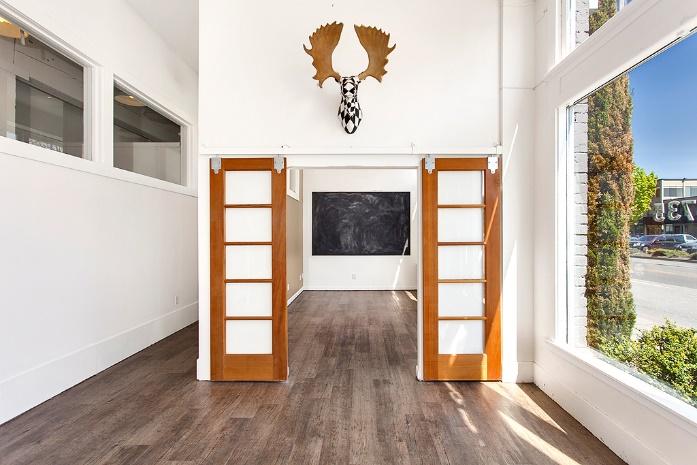 #6 Emerald City Trapeze
Capacity: 300
Location: 2702 6th Ave S, Seattle, WA 98134
Seattle's SODO district is home to a distinctive venue with something very unique: a flying Trapeze school! With almost 20,000 square feet of functional, flexible, and visually stunning gathering space, it's yours to utilize in your own unique way. And yes, you can incorporate lessons on a flying trapeze, trampoline, aerial arts, pole dancing, or tumbling into the agenda!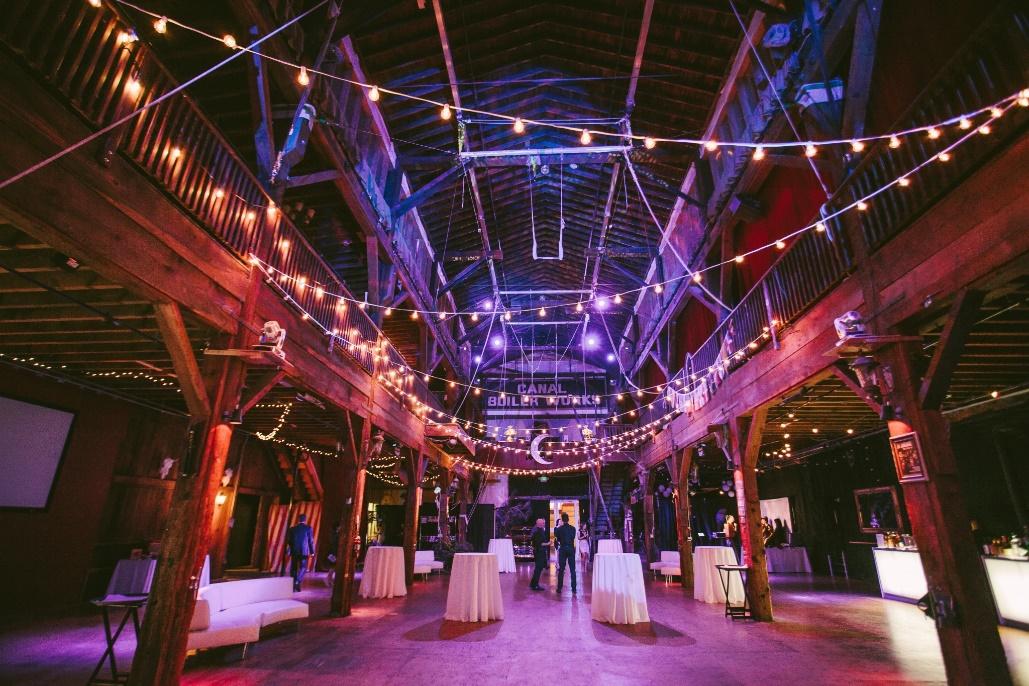 #7 Floor 13 NEW
Capacity: 100 Guests
Location: 114 Alaskan Way S #301, Seattle, WA 98104
One of Seattle's newest and most intimate event venues, Floor 13 is a beautiful, modern, versatile loft space designed for hosting intimate events. The industrial charm of exposed brick and beams paired with modernist and baroque elements, Floor 13 is conducive to socializing and entertaining in style.
An open catering policy with pre-approval means you can bring in your favorite preferred caterer. You're welcome to rent the penthouse space, located on the 13th floor and including a wraparound deck to view the Puget Sound and Seattle's illuminated Great Wheel. Utilize this penthouse as a part of the venue, allowing guests to travel between floors and spaces or rent out space independently for a weekend getaway!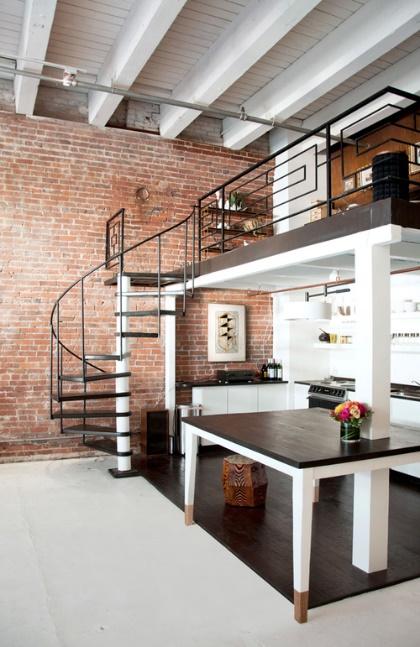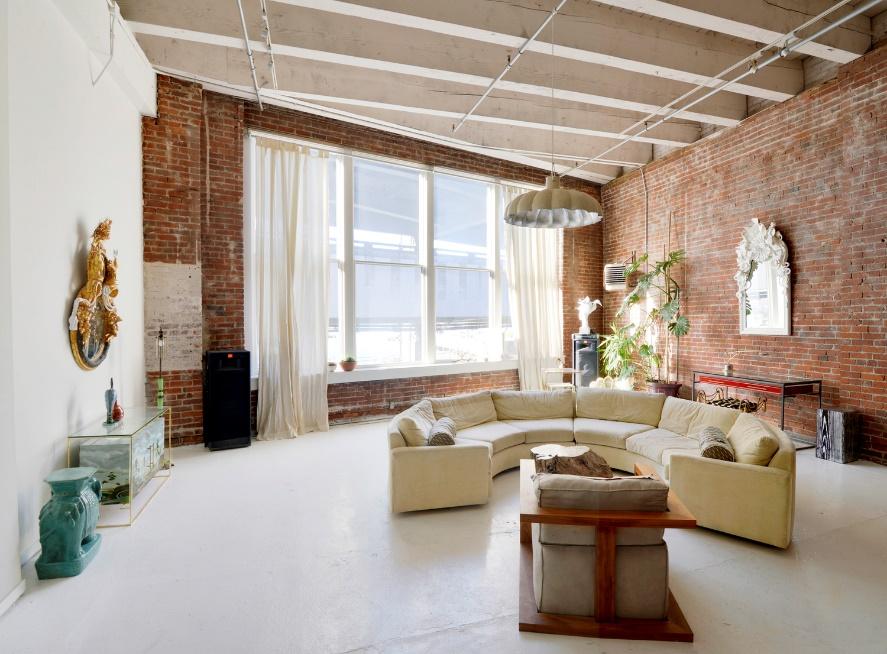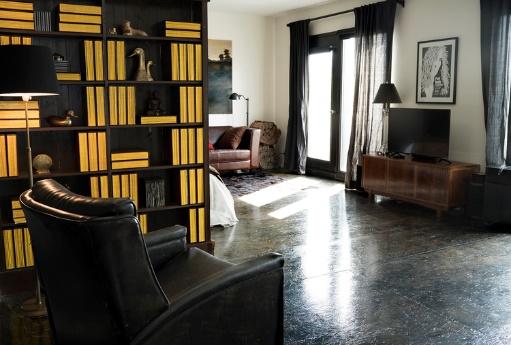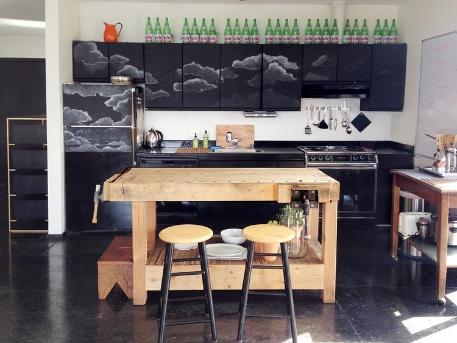 #8 Fremont Foundry
Capacity: Up to 400 guests
Location: 154 North 35th Street, Seattle, WA 98103
The Fremont Foundry is a unique venue that has preserved the origins of a working foundry and has become a Seattle cultural landmark.
This venue combines several diverse spaces within one location. The Penthouse & Rooftop Terrace overlooks northern Seattle and encompasses glass doors, a loft space, and a two-level wooden deck that accommodates up to 150 guests.
The charming courtyard is the perfect outdoor space for an intimate gathering. The Atrium is the foundry's largest event space, capturing natural light from 20-foot skylights with a capacity for a 400-person reception, as well as two private suites perfect for a breakout session or bridal party retreat.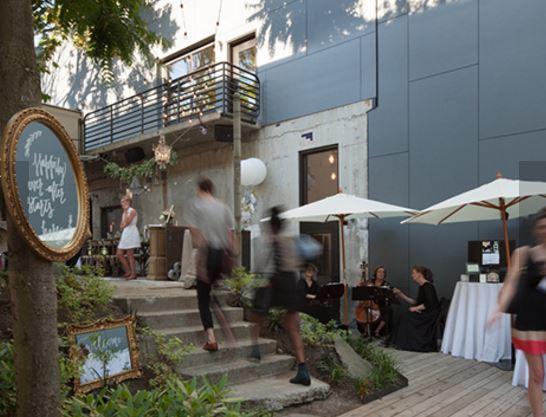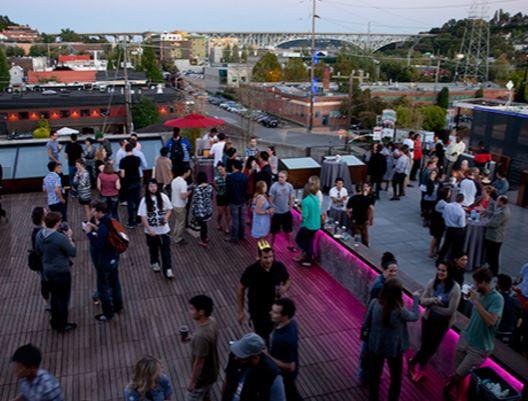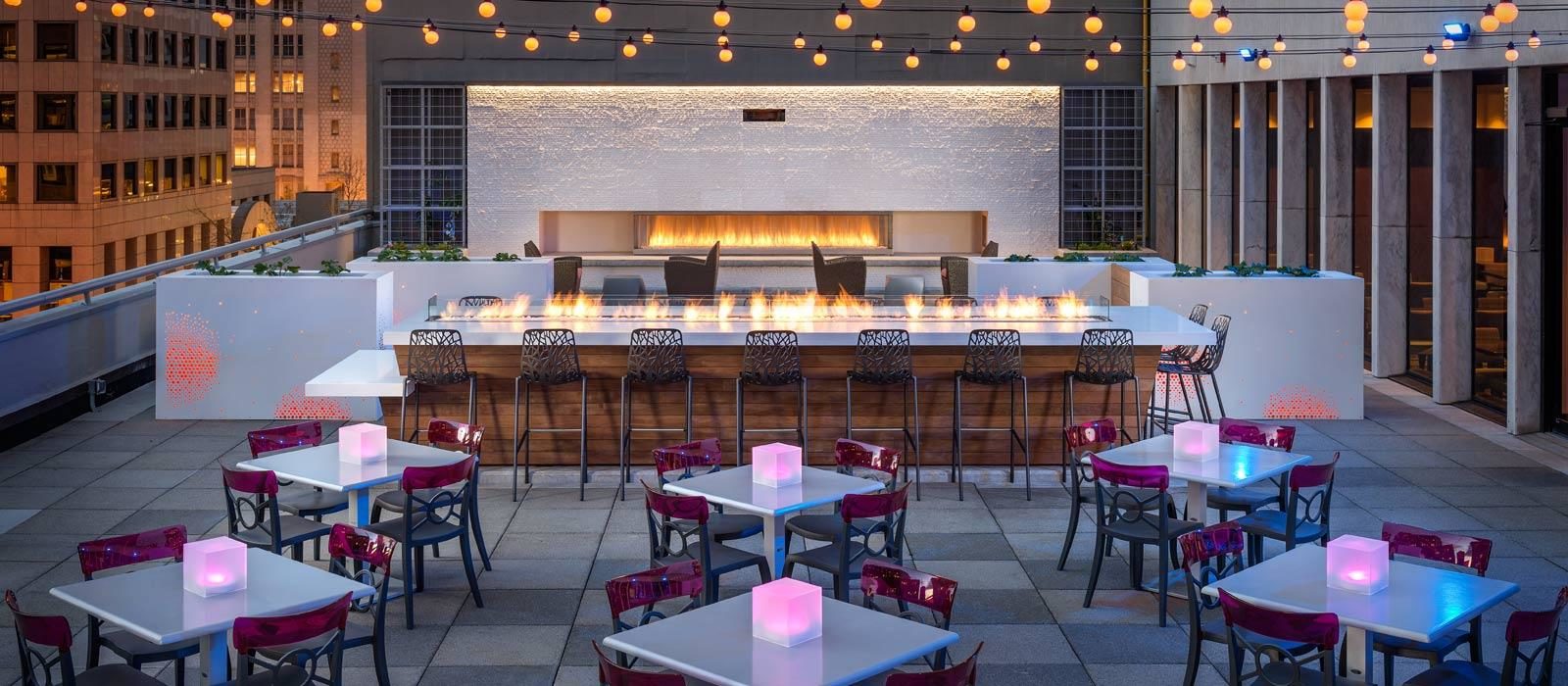 #9 Frolik Kitchen and Cocktails
Capacity: 100 indoor, 100 outdoor
Location: 1415 5th Ave, Seattle, WA 98101
Frolik is an urban restaurant/bar venue within the Motif Hotel in downtown Seattle. This indoor/outdoor space is a super stylish hotspot for a fun social experience. Their specialty cocktails and modern approach to traditional American cuisine is fun and playful.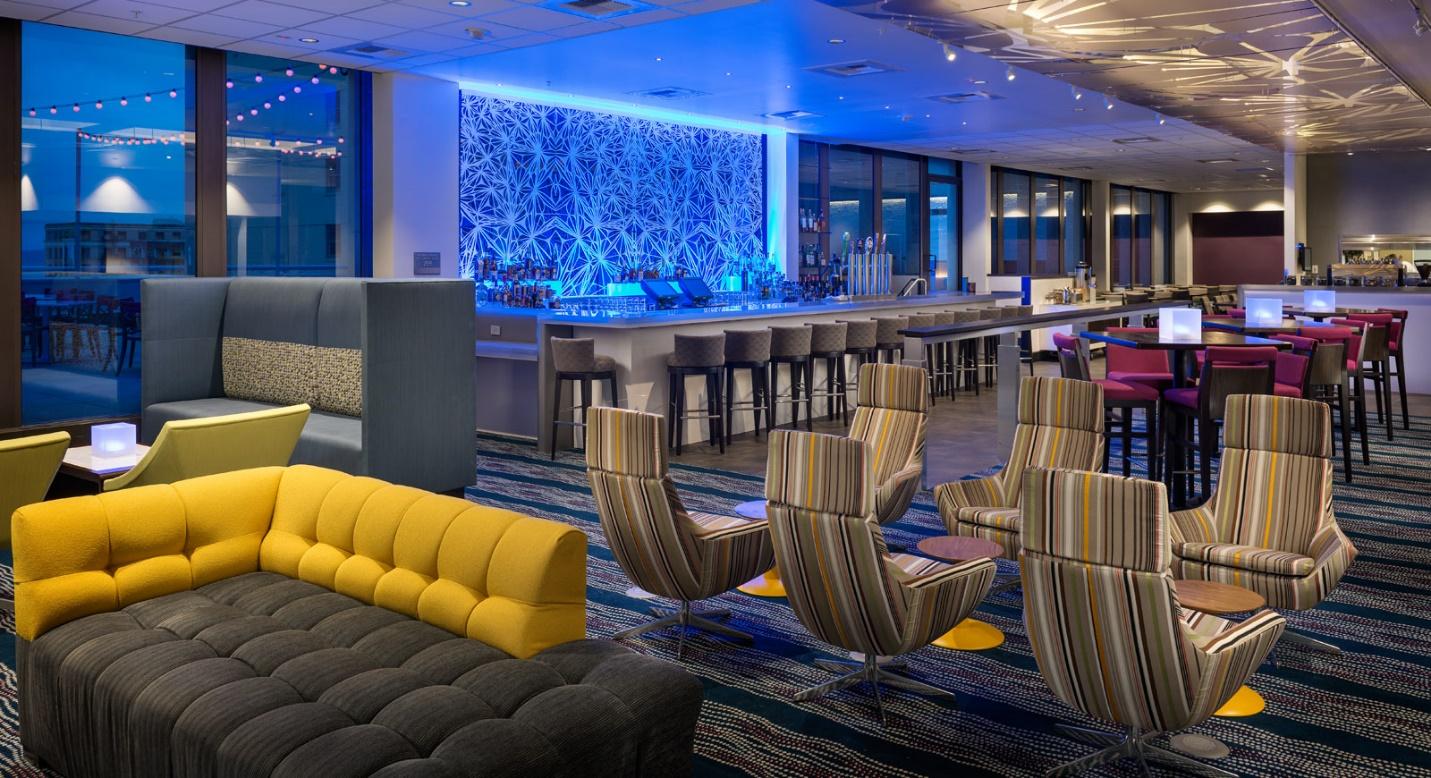 #10 Ink & Pheasant Loft
Capacity: Up to 150
Location: 911 E. Pike St, 3rd Floor, Seattle, WA 98122
Located in the center of Capitol Hill, this is one-of-a-kind venue. Enriched with history, this gem was originally an auto body shop in the '20s and has kept the space's original features.
The loft even includes unique features such as a rope swing! Roughly 1900 square feet of open space (including a kitchen) this space is equipped and ready for your next event.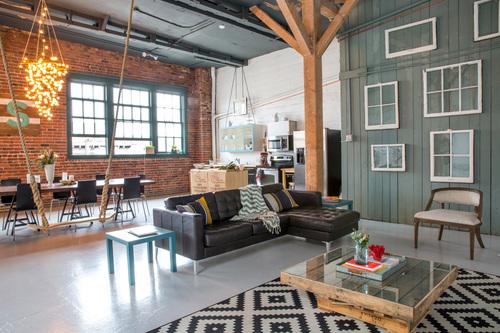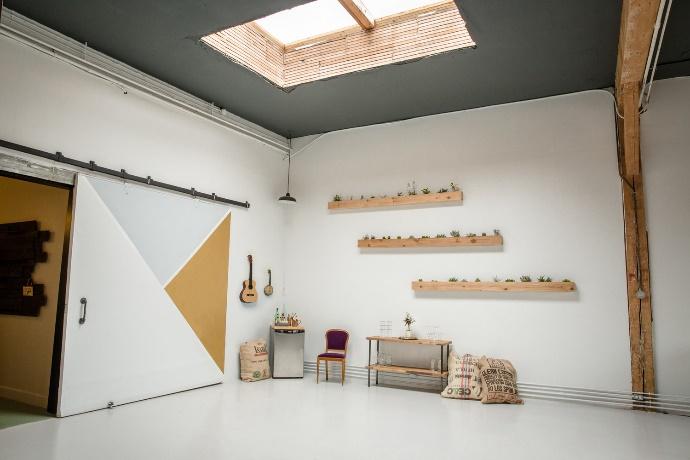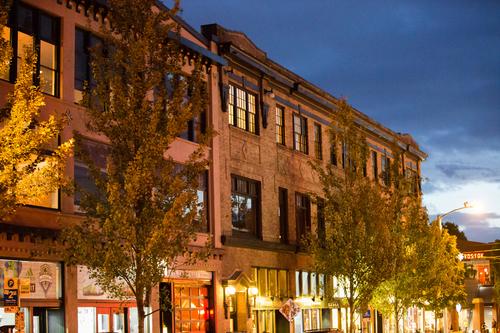 #11 Novelty Hill – Januik Winery
Capacity: 200 guests reception style
Location: 14710 Woodinville-Redmond Rd NE, Woodinville, WA 98072
Novelty Hill – Januik Winery is a unique, upscale destination venue specializing in custom events that is located in the heart of Woodinville's wine country. A modern setting for indoor or outdoor events, the space is designed to accommodate all types of events and adds some built-in fun: outdoor fireplaces, bocce ball, and wine tasting tours.
Fun Tip: Januik Winery hosts "Wine Down Wednesdays" during the summer. Treat yourself to wine, wood-fired pizzas, a variety of delicious tapas, and some really good live music in the outdoor patio!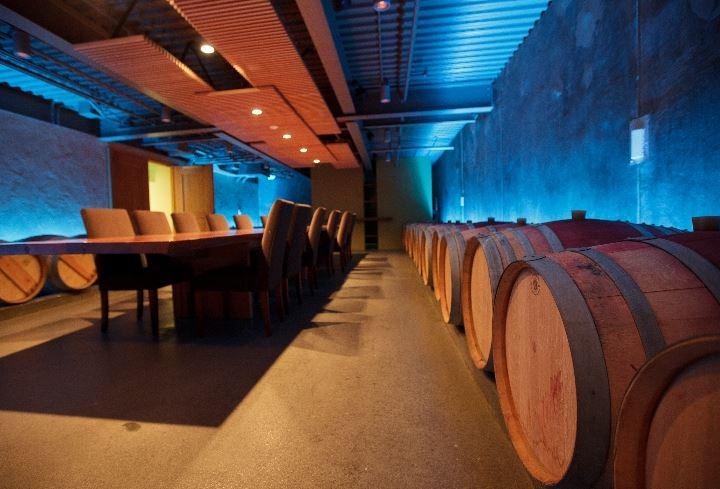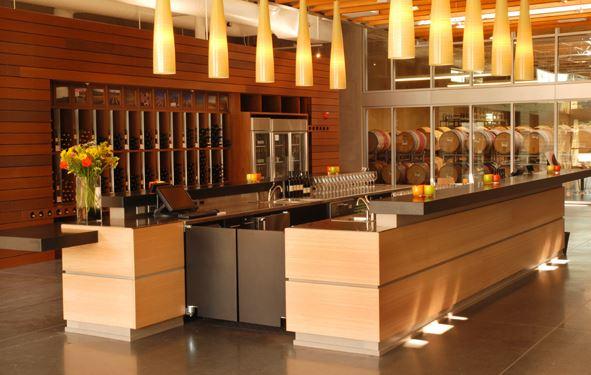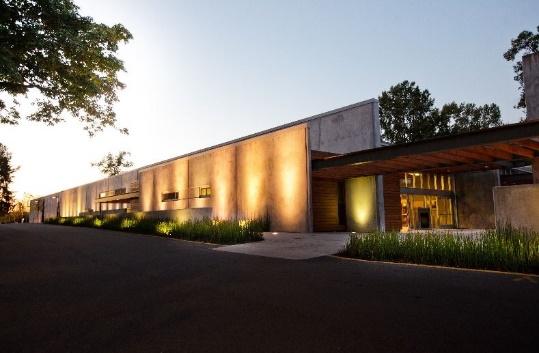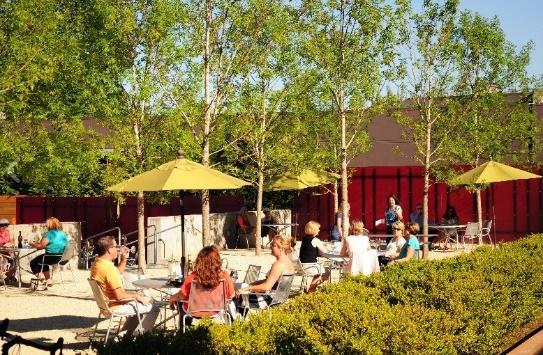 #12 The Great Hall at Union Station
Capacity: 500 for a stand-up reception
Location: 401 S Jackson Street, Seattle, WA 98101
This iconic, elegant, and timeless landmark lives in the heart of Pioneer Square. A stunning 11,000 square foot ballroom built in 1910 outlines the building's true beauty. This space will take you back in time with its historic charm, 400 sparking lights, central skylights, and polished limestone walls. This space offers enormous versatility from corporate gala to weddings.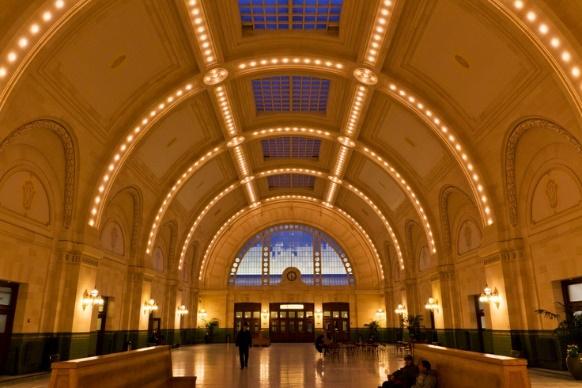 Unique Idea: Utilize the building's interior charm by projecting animated historic portraits right onto the walls.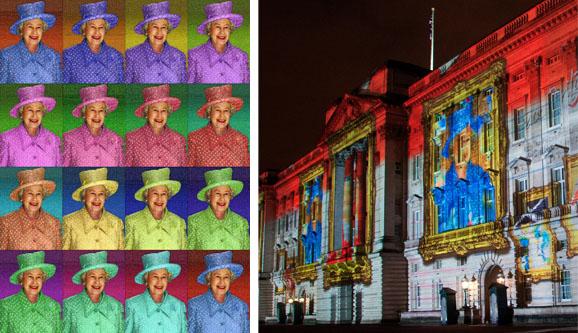 #13 Lavender Garden
Capacity: 50 indoor/covered, 80 outdoor, 125 outdoor ceremony
Location: 14223 Woodinville Redmond Rd NE, Redmond, WA 98052
Escape the city and explore the fresh lavender-scented air at Woodinville's three-acre Lavender Garden. The beautifully landscaped property is flexible to accommodate events indoors and out.
Unique Tip: The lavender IS the décor!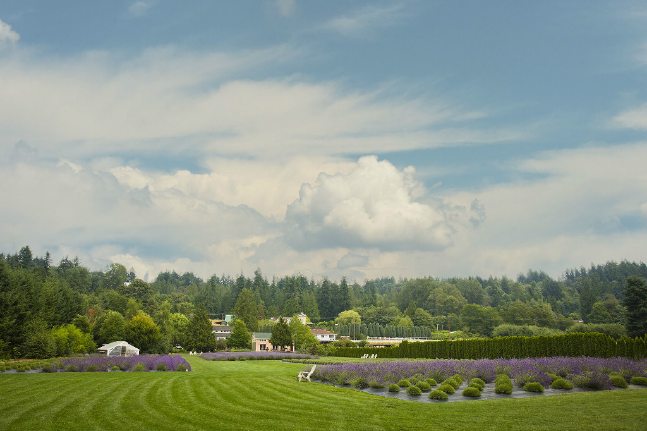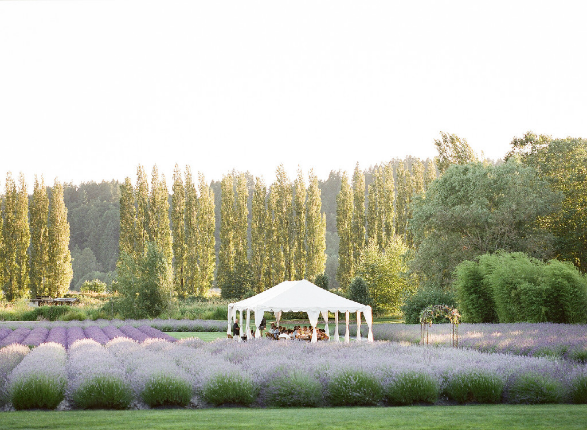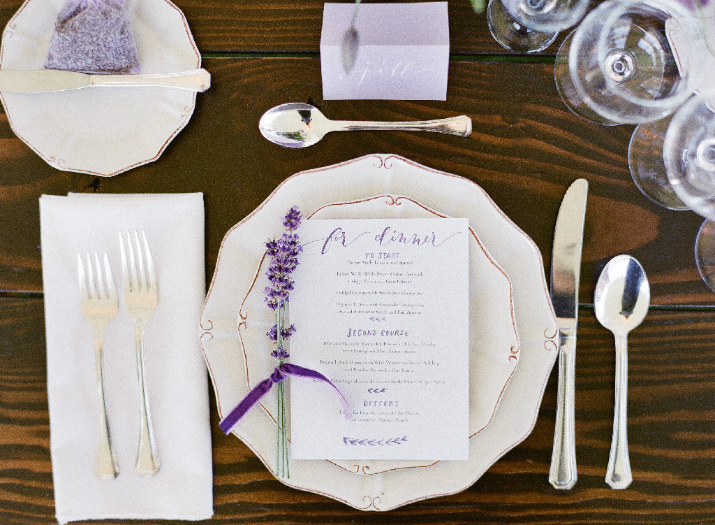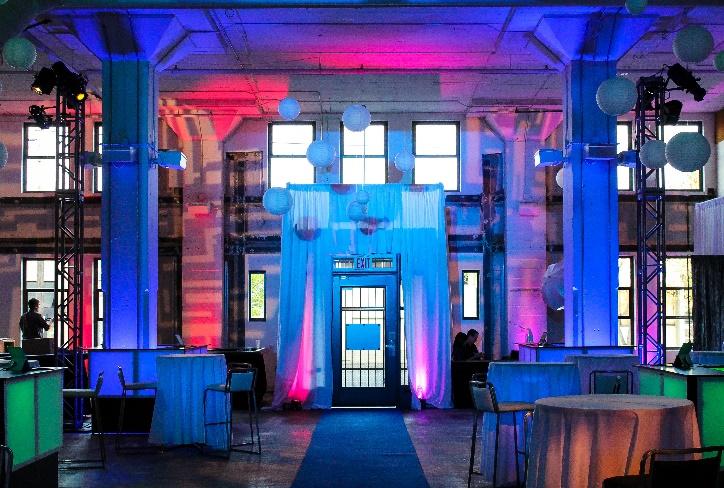 #14 Living Computer Museum
Capacity: Up to 800 guests for a stand-up reception
Location: 2245 1st AVE S, Seattle, WA 98134
Located in the SODO district, Paul Allen's Living Computer Museum is preserving and displaying working examples of vintage computers and other techy gadgets. With a blank slate of industrial space, guests will enjoy interacting with vintage tech.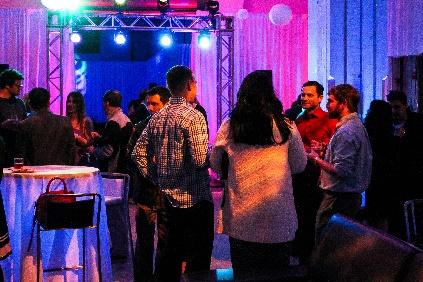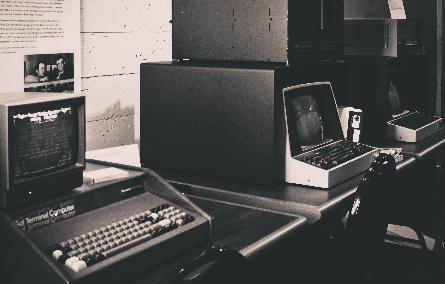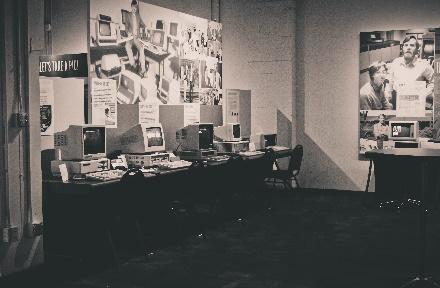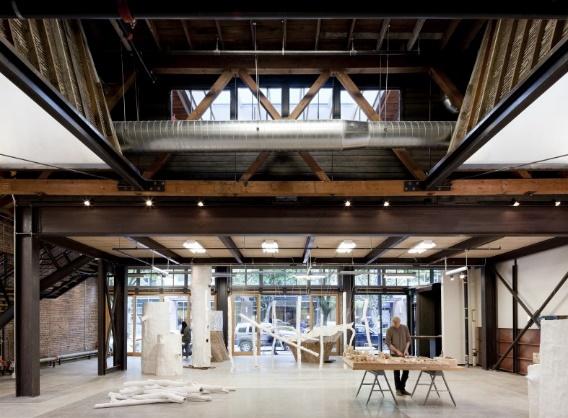 #15 Mad Art Studio
Capacity: Up to 225 guests
Location: 325 Westlake Ave N #101, Seattle, WA 98109
This venue is a 3800 square foot artists' workspace and private event venue located in the Lake Union neighborhood. As a contemporary art space, large-scale sculptures and installations are periodically in-progress or on display, adding a unique sense of character to your affair.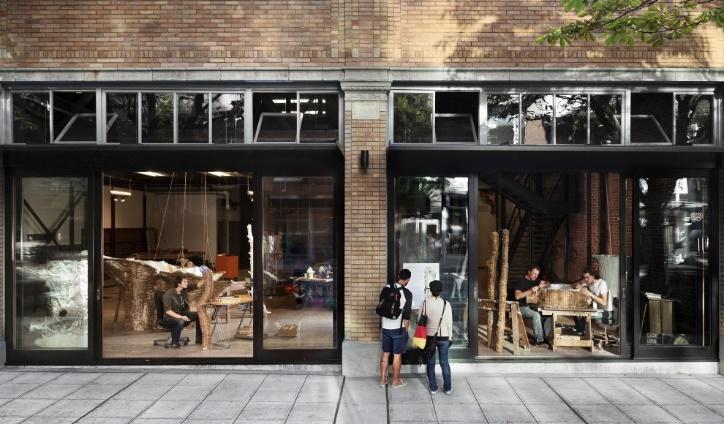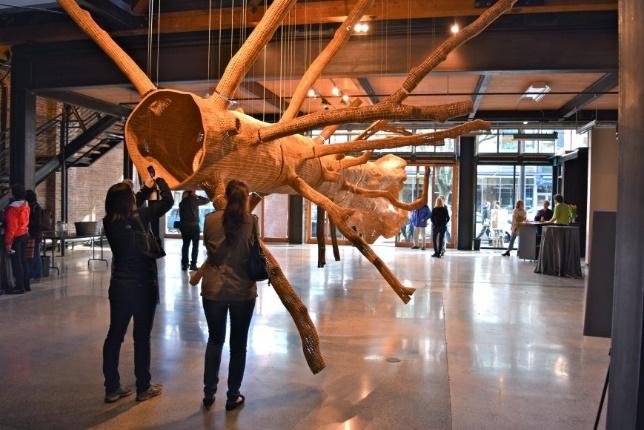 #16 Museum of Flight
Capacity: Up to 4,000 guests
Location: 9404 E Marginal Way S, Seattle, WA 98108
This space offers a very different backdrop for your event: an assortment of aircraft! The spectacular space can accommodate up to 4,000 guests and is equipped with visions of fighter jets, B-17s, and more! The museum houses some of the world's best-known aircraft, prototypes, and aircraft that made famous flights. The museum features several different event spaces within its limits. Give your guests a hands-on experience with activities like a ride on the flight simulator.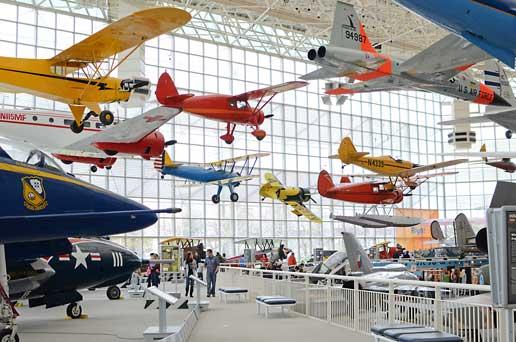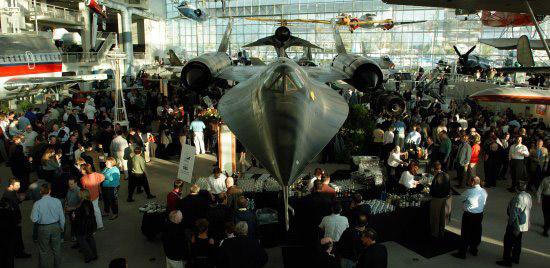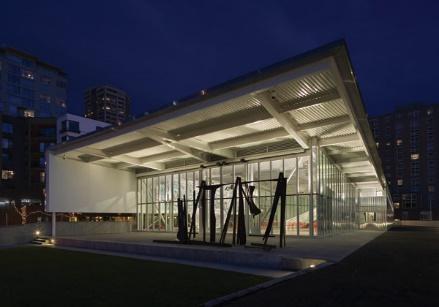 #17 Olympic Sculpture Park
Capacity: Up to 300 indoors
Location: 2901 Western Ave, Seattle, WA 98121
Located on Seattle's waterfront with a spectacular view of the Elliott Bay, the Olympic Mountains, and traveling ships, sits this breathtaking modern outdoor sculpture park. Events can be held indoors at the pavilion, outdoors, or both.