Great Moments in Event History
Prom at the White House
The following is a chapter from a series we're calling, "Great Moments in Event History." Consider this an all-access pass into the glitzy world of big-ticket events. Some are corporate galas and others are personal parties, but they all have two things in common: the stories live on long after the last guests depart, and those stories make listeners say, "wow."
Host: First Daughter Susan Ford
Purpose: High School Prom 1975
Budget: $1300
Venue: 1600 Pennsylvania Ave.
Headcount: 148
When we're in high school, prom feels like a really big deal. Like something we'll be talking about decades down the road. An event the press will be interested in. One for the books. For one class of high school seniors in 1975, those assumptions turned out to be true. When Susan Ford, daughter of then-President Gerald Ford, was in on the planning of her class's senior prom in 1975, she thought her parents' home would make the perfect venue. The White House, that is. What followed was the first—and only—prom ever held at 1600 Pennsylvania Avenue.
"Everyone could get a date."
"But who will go with me, mom?" These words had no place among the Holton-Arms class of 1975. When an invitation to prom doubles as an invitation to the White House, the acceptance rate is…quite high. The class had 100% attendance. All 74 seniors attended, plus dates.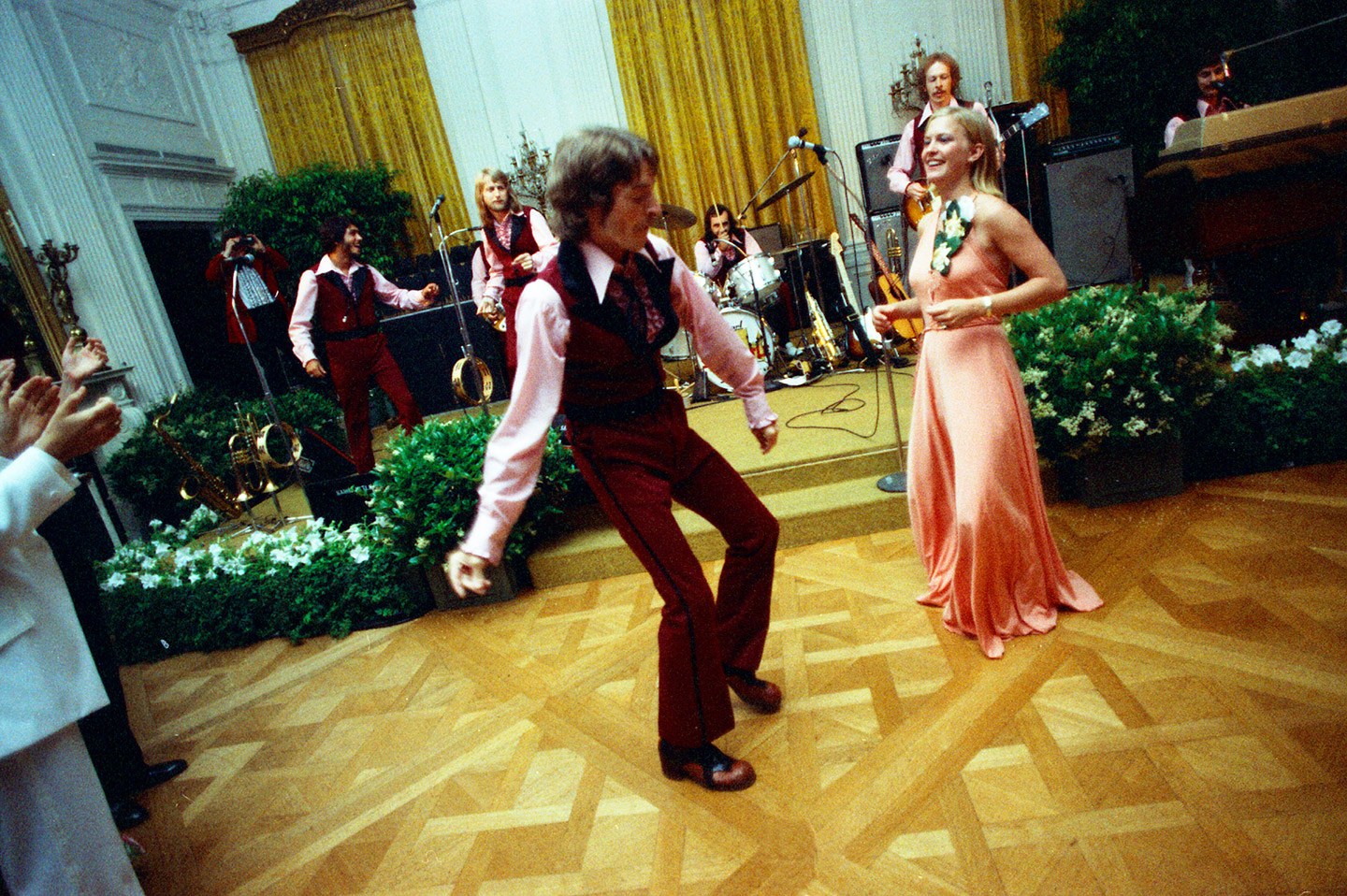 The Menu: Very 1975
If guests were picturing a lavish buffet of American delicacies, they may have been disappointed. While the party had a regal setting, the bill still had to be paid by the school. And that meant typical prom food. And typical 70's food. Finger food included mini quiches, Swedish meatballs, and non alcoholic punch, all set on tablecloths made from sheets and next to homemade centerpieces.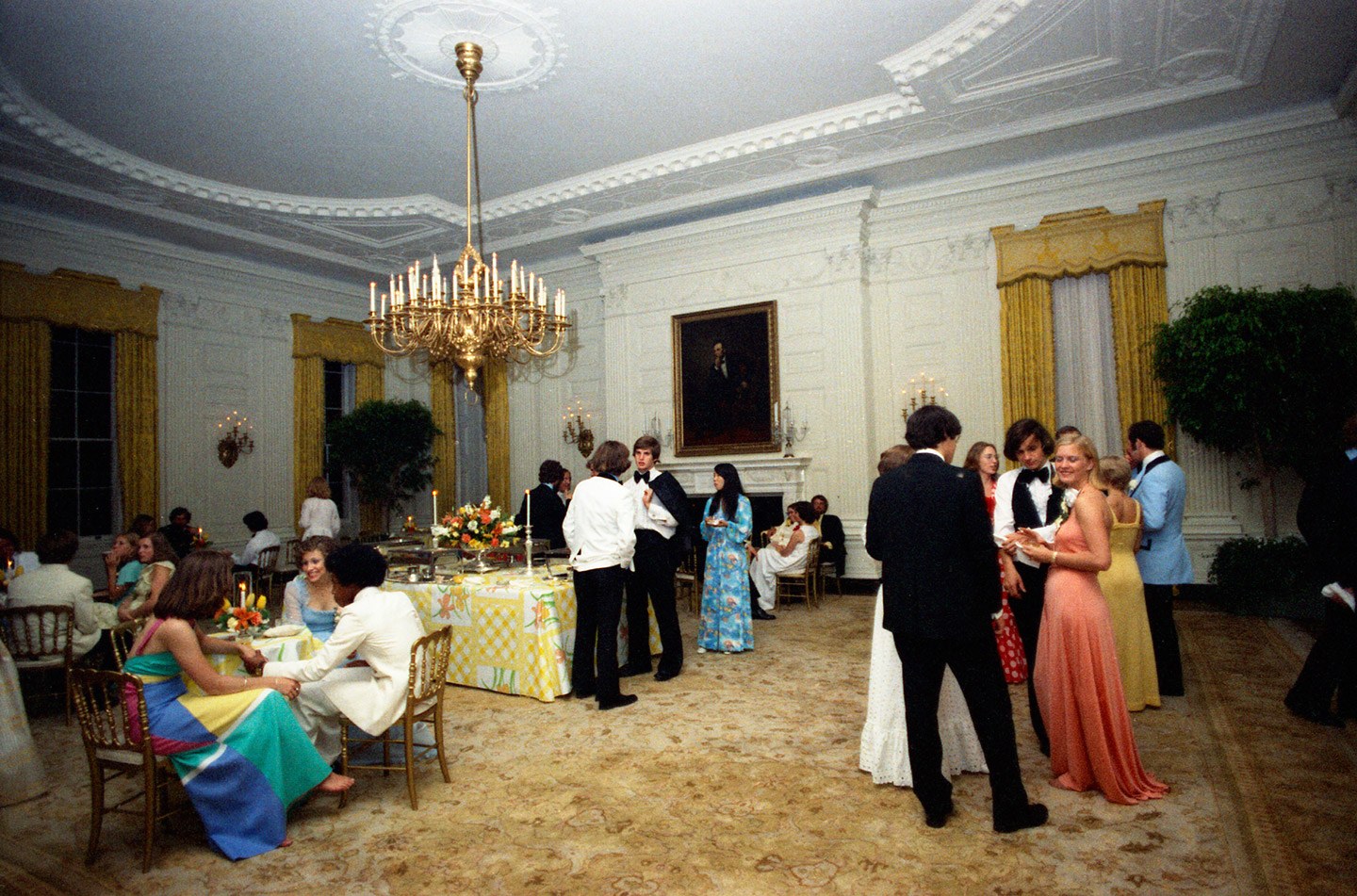 "Tell The Beach Boys no."
It's not every high school prom committee that can get The Beach Boys on the phone. But when this one did, they turned them down. The Beach Boys wanted to record the event in exchange for a reduced rate. The prom committee wouldn't have it, and settled for other bands instead.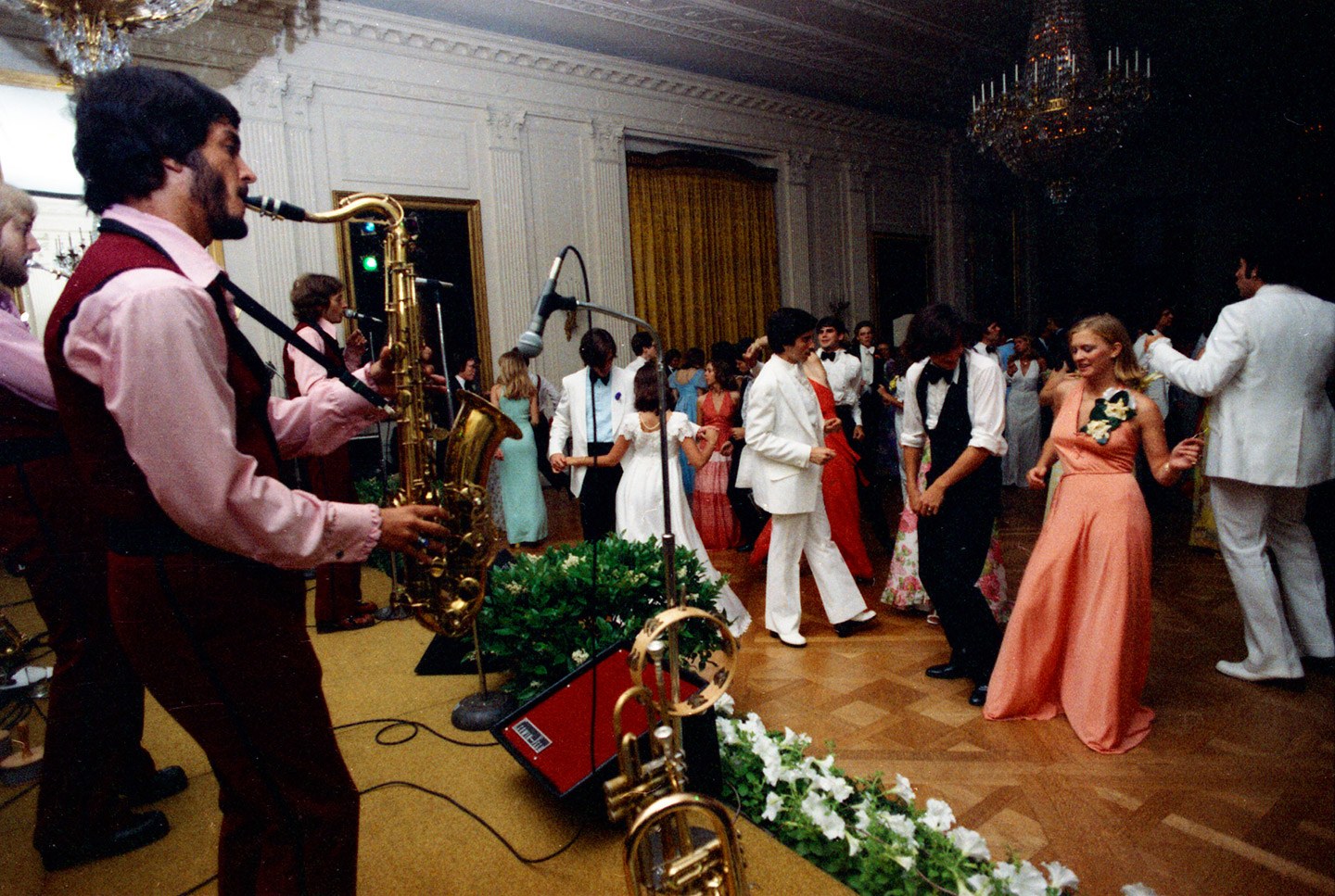 No Parents!
Even when your parents' nicknames are POTUS and FLOTUS, it still isn't cool to have them hanging around your senior prom. President and Mrs. Ford respected their daughter's space by travelling to Europe the week of the party.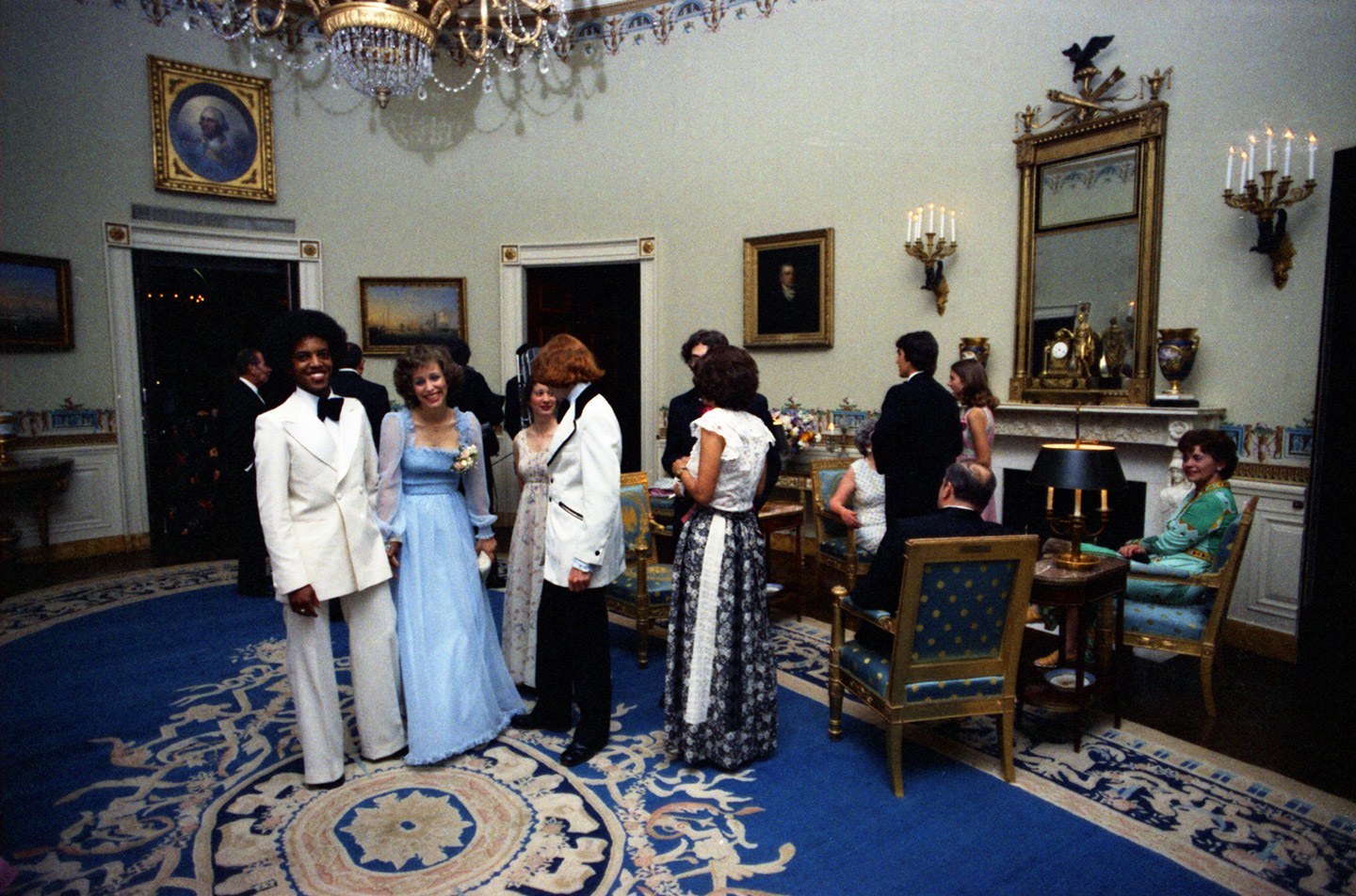 The bill for the best prom in history: $1300.
No, taxpayers didn't foot the bill for the First Daughter's dance. Instead, the prom committee paid for all expenses by raising money with a tried-and-true method: bake sales. The cost of having the most memorable prom of all time? $1300.