Inspiring Trade Show Booth Ideas
A break down of some of the best trade show booth ideas and strategies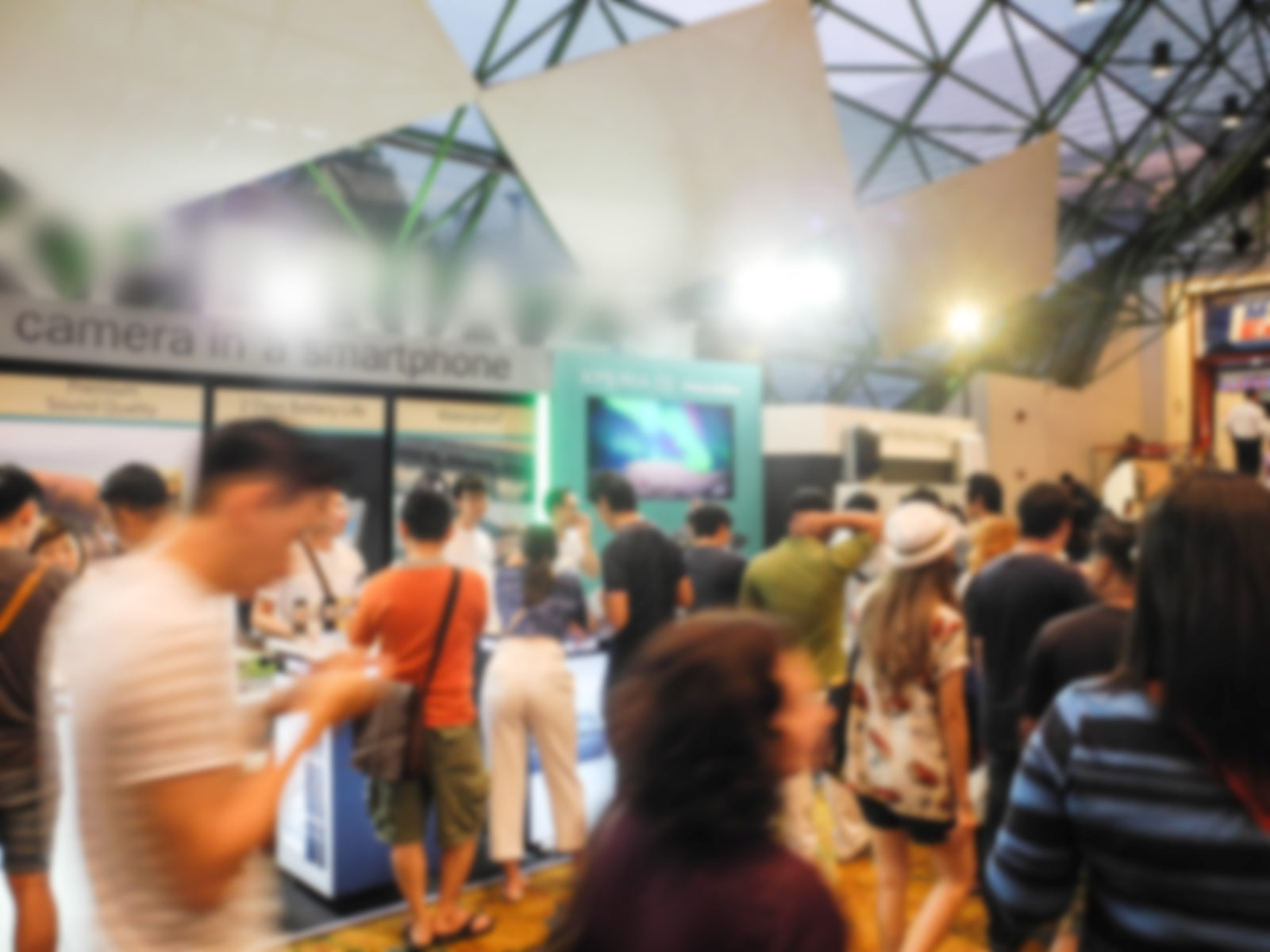 First Impressions 
Marketing activations, pop-up shops, trade shows, and expositions are exciting no matter the industry. It's a time where every brand puts it's best foot forward and taps into creative ideas to create the ideal first impression. The idea of first impressions is something as old as time, yet year after year the way to make a good first impression as a brand is constantly being reinvented.
Bringing artistry to a trade show or exhibition presence is something often overlooked but booth designers know the power of creating a breathtaking foundation for a brand's presence at an event.
Creating eye-catching displays can be done through recycled materials, LED panels, and even good old fashion paper and glue.
Interactive Design Elements
Interactive design elements have been an emerging trend among trade show booths and exhibitions. Creating a fun reason for attendees passing by to interact with a brand might seem like a daunting task at first glance but looking around there are inspiration and ideas everywhere.
Wishing Displays
Everyone has something to say or something to share. Creating a wishing tree where guests can write their wishes, goals, or manifestations onto a card and add to the overall display has been an art installation seen at music festivals and charity events. Bringing that same concept to a trade show or exhibition can be accomplished in a multitude of ways.
Creating a wishing wall, or an entirely new structure for guests to place their cards or ribbons onto is a great attraction for any marketing event or event booth.
Interactive & Edible Art Installations 
Everyone loves a free treat at an event, and now brands have gone about offering complimentary treats often seen at marketing events and exhibitions, by creating interactive displays and art installations out of them. The days of the basket of candy at a conference booth are gone.
Functional Art Installations 
Sometimes the best trade show booth ideas are the ones a bit more understated. Transform the typical laptop displays where guests can scroll through product and brand marketing material and create a welcoming and captivating area for guests to sit and enjoy their visit.
Branded Freebies & Merch
Long gone are the days of the free branded pens and note pads that sit atop trade show and exhibition booth tabletops. Here are the days of the custom branded vending machines.
There are so many innovative takes on freebies and merch for events and one of the most ingenious takes is the social media smart vending machine where guests can exchange a tweet, a follow, or a post for free merch and prizes.
Fun & Games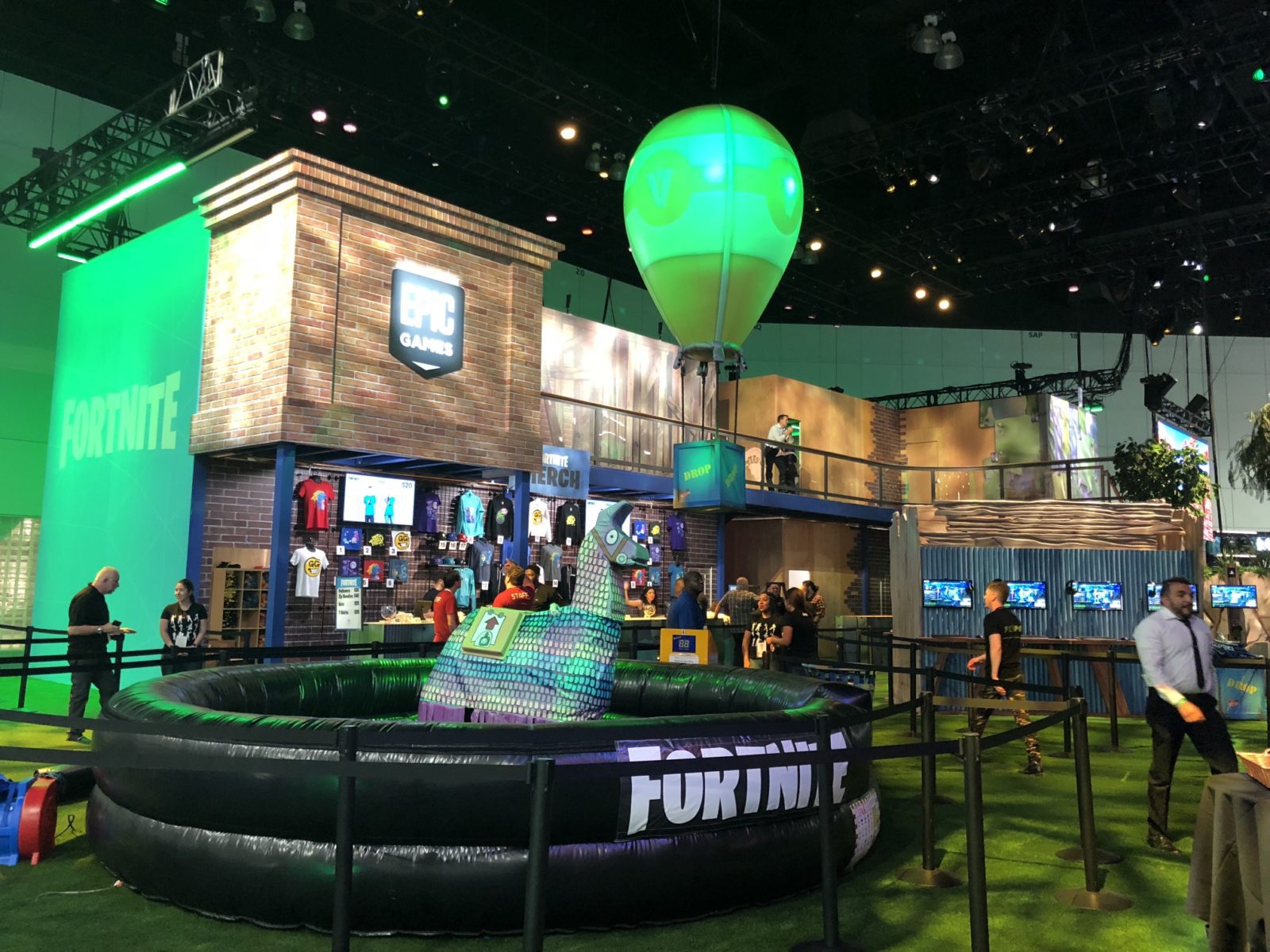 Nothing brings in foot traffic like fun games and attractions. An emerging trend that has been wildly successful for brands is the use of custom fabricated rentals and interactive installations that fit the overall brand, display a product, and also provide some sort of gaming or entertainment experience.
This can be seen in Epic Game's Fornite Llama Mechanical Bull Ride at their 2018 E3 appearance as well as Ben & Jerry's giant ice cream bowl ball pit attraction at a pop-up shop event.
Interactive Photo Booths
Much like how art installations are used as photo ops and backdrops for Instagram photos at marketing events, the entire concept of a traditional photo booth has shifted to include elements of art installation design and inspiration.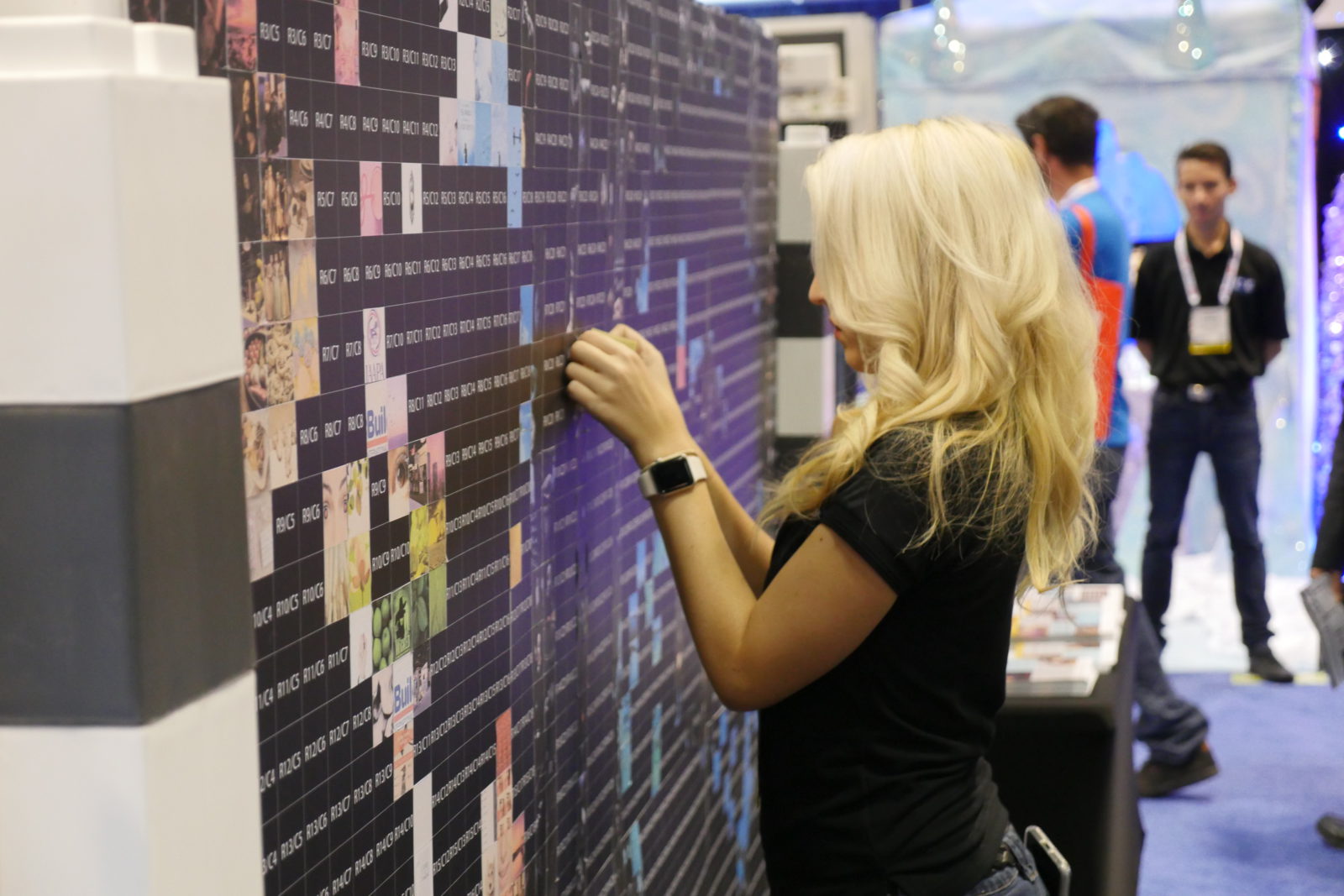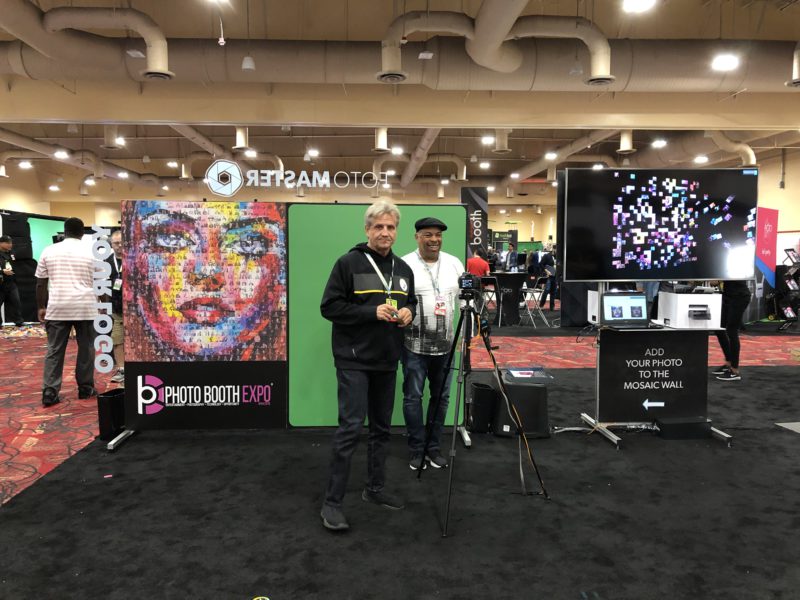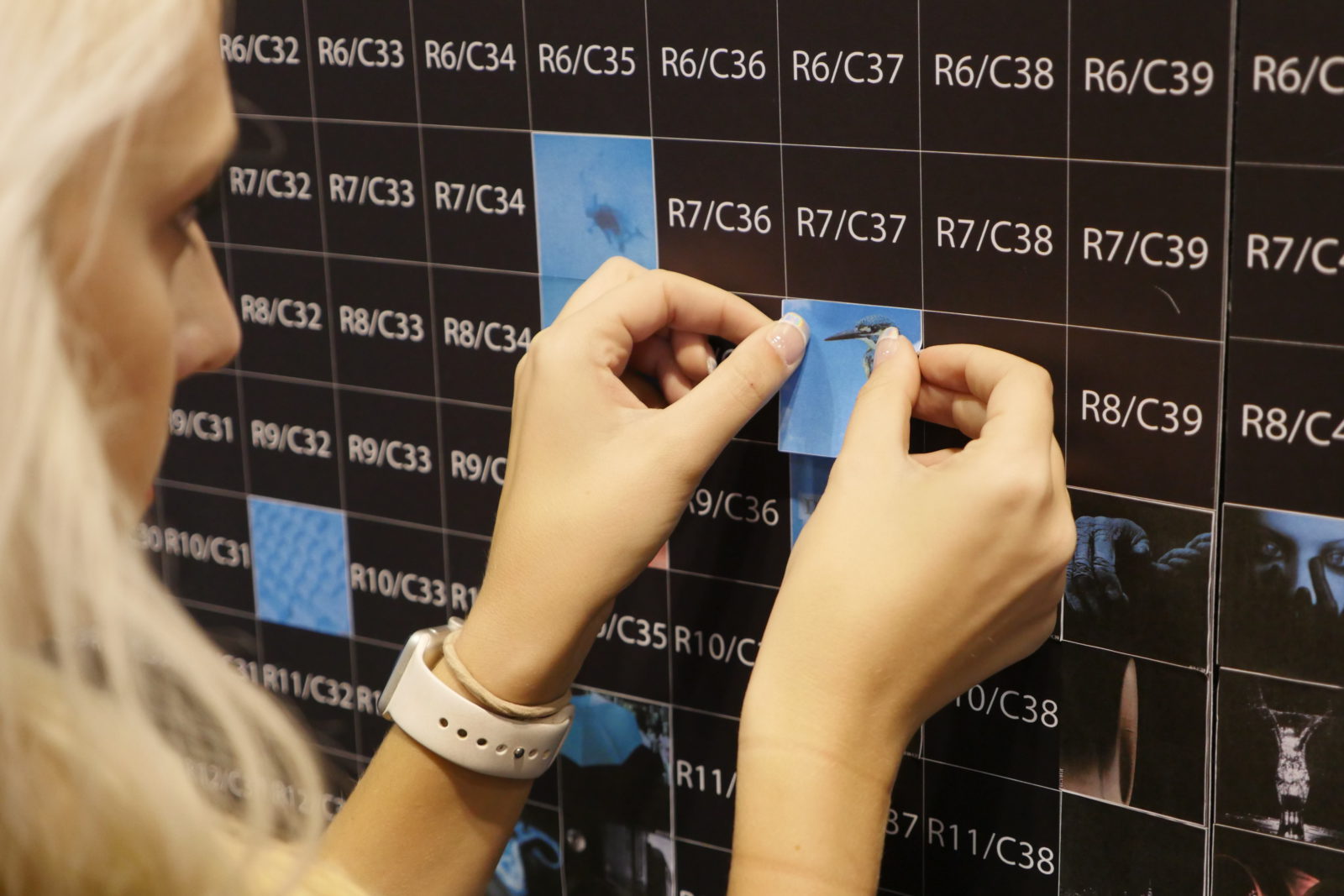 Interactive photobooths can range from anything that is an interactive art installation with a camera set up in front of it, to a high tech photo booth installation featuring augmented reality like a magic mirror photobooth, or a photo booth that includes similar elements to a wishing tree or comment wall like a photo mosaic photo wall.
Virtual Reality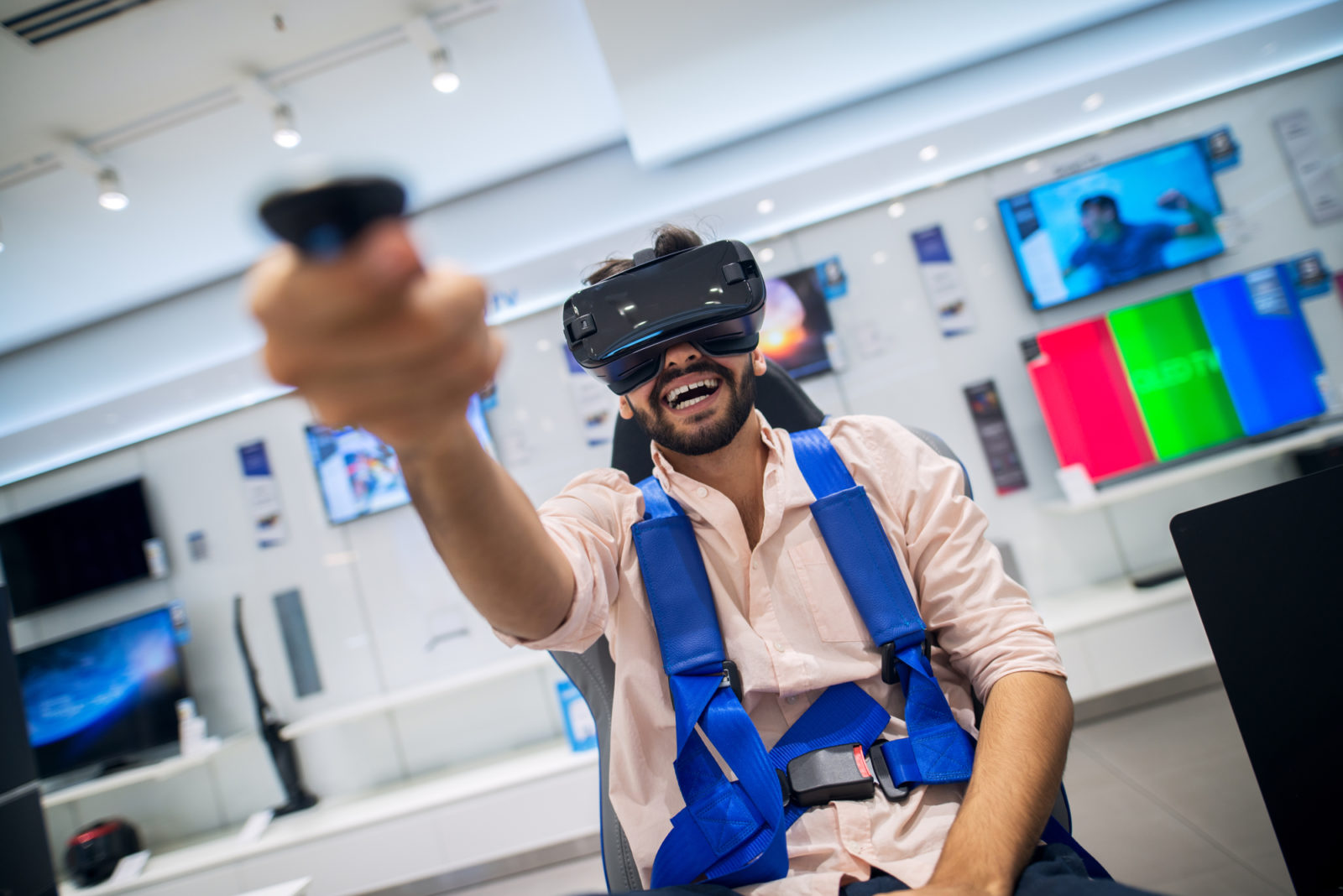 Implementing virtual, augmented, and mixed reality at a conference or expo is great for bringing in curious attendees but what the technology is best at is creating a fully immersive environment for attendees to engage with a brand like never before.
There are endless ways to incorporate the technology into a successful and impactful trade show appearance and marketing activation some examples being Merrell's Trailscape Experience, The North Face's VR Experience, as well as Topshop's VR Runway Experience.
For more examples of incorporating virtual reality into event marketing and trade shows check out: How to Improve Trade Show Engagement with VR & 18 Inspiring Uses of Virtual Reality Marketing.