NEP Open House 2018
A Trip to Candyland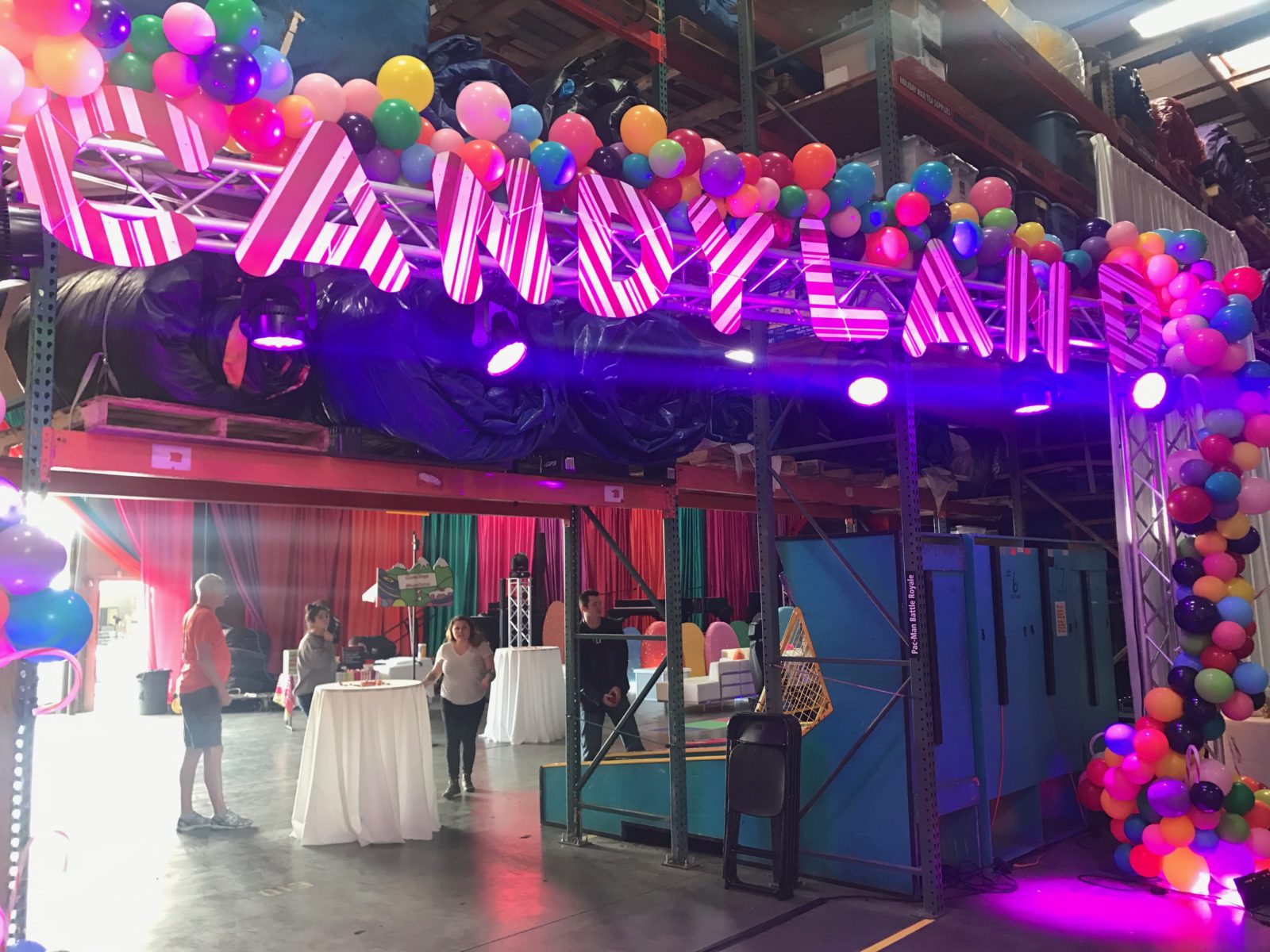 Welcome to Candyland
On Wednesday, March 14th, 2018 we at National Event Pros got to celebrate our annual Open House once again with all of our lovely clients, vendors, friends, and family. Our entire workspace and warehouse were transformed into a real-life Candyland inspired game board complete with Candyland passports that guests received at check-in. Once obtaining your Candyland passport guests could search for the various stamps throughout the different areas of the event.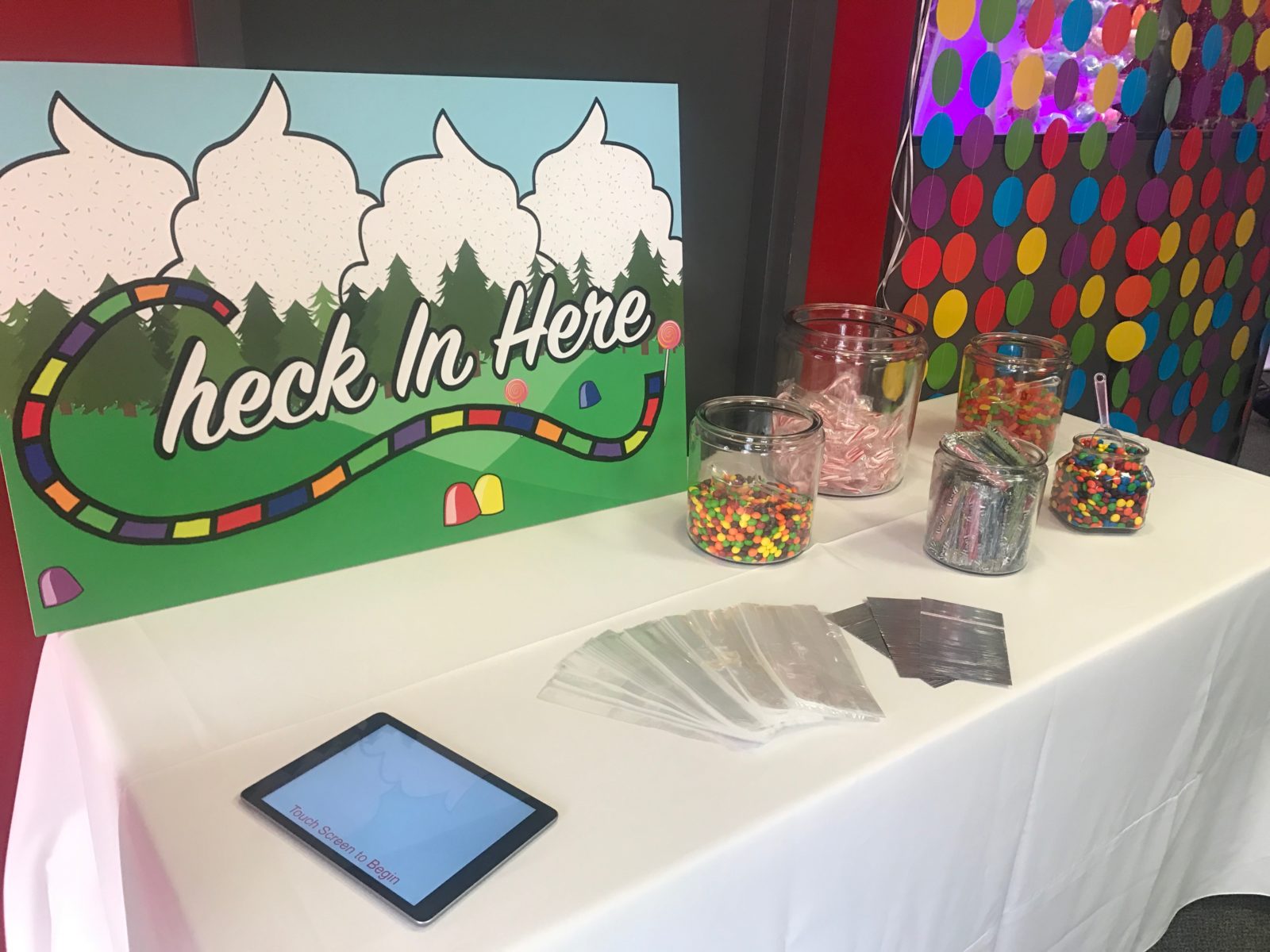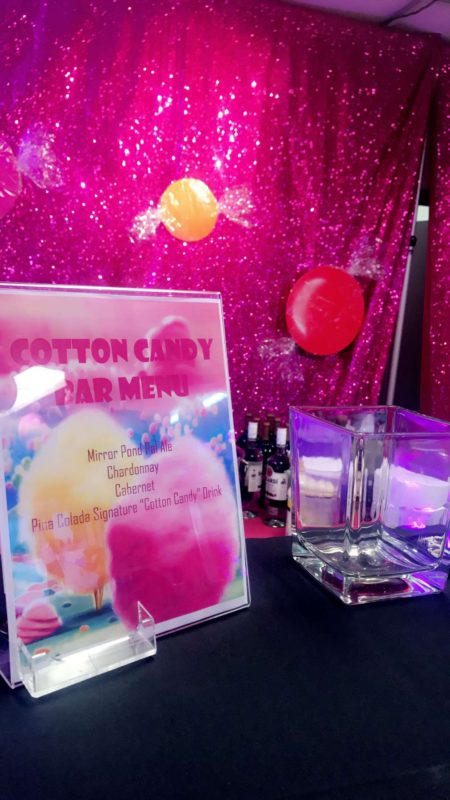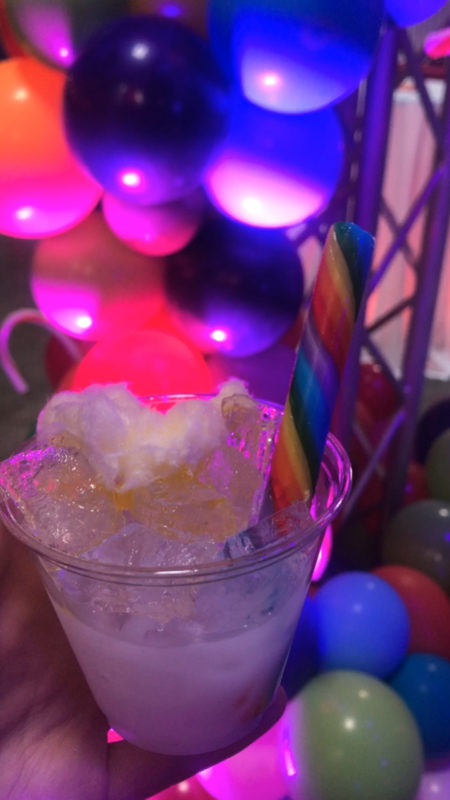 The first area was the gumdrop forest where guests could enjoy a wide variety of sweets, cotton candy displayed on the LED Glow Cone walls, lollipop trees, and for those guests of age there was a full bar serving beer, wine, and specialty sweet cocktails such as cotton candy pina coladas.
Along with the fabulously sweet decor were our super sweet performers for the night. With various performers, stilt-walkers, clowns, and so much more there was plenty of life and entertainment to enjoy while walking through the candy covered landscape. Guests could also get customized glitter tattoos while in the gumdrop forest before entering the rest of the event.
Treats and Good Eats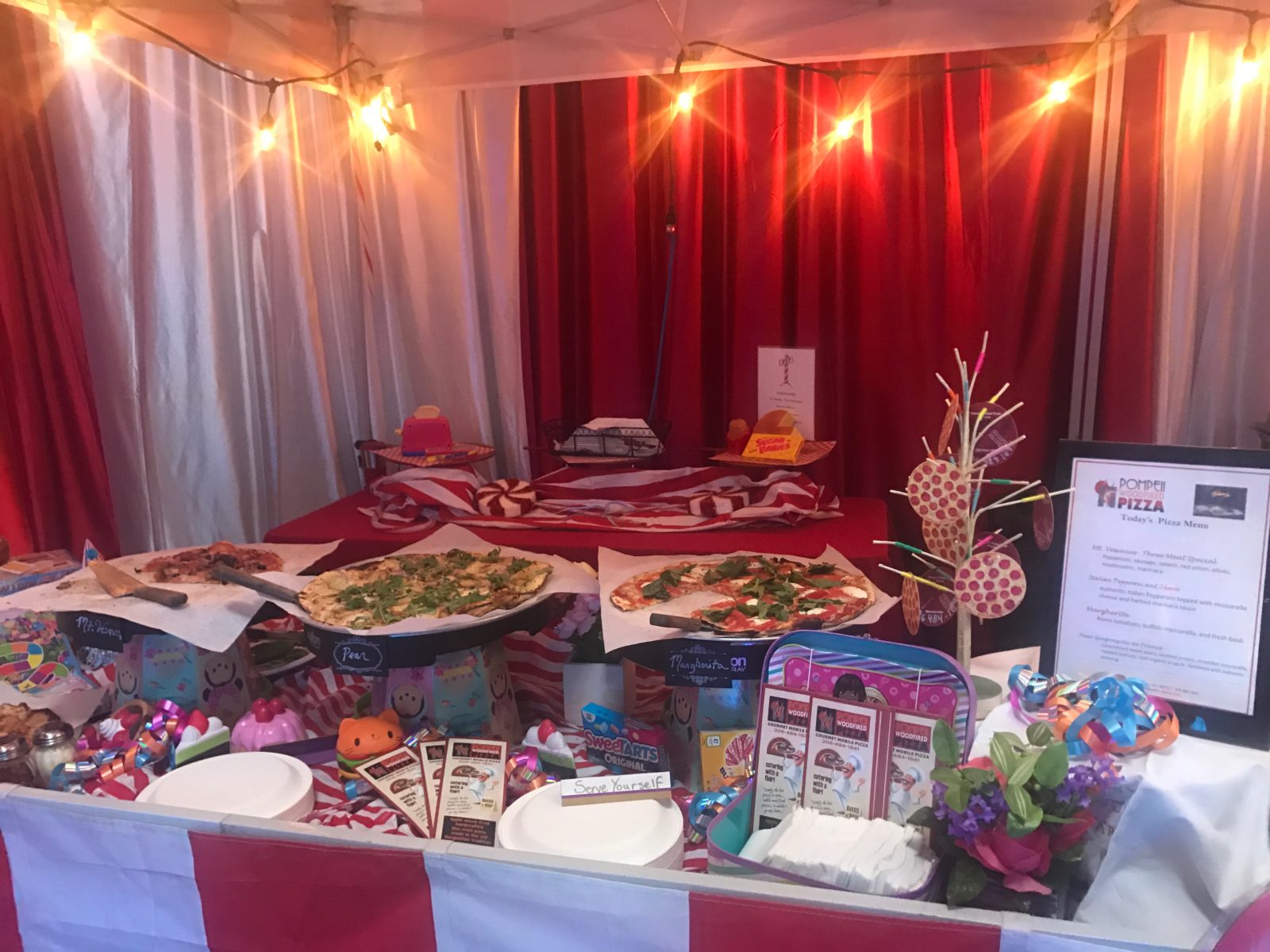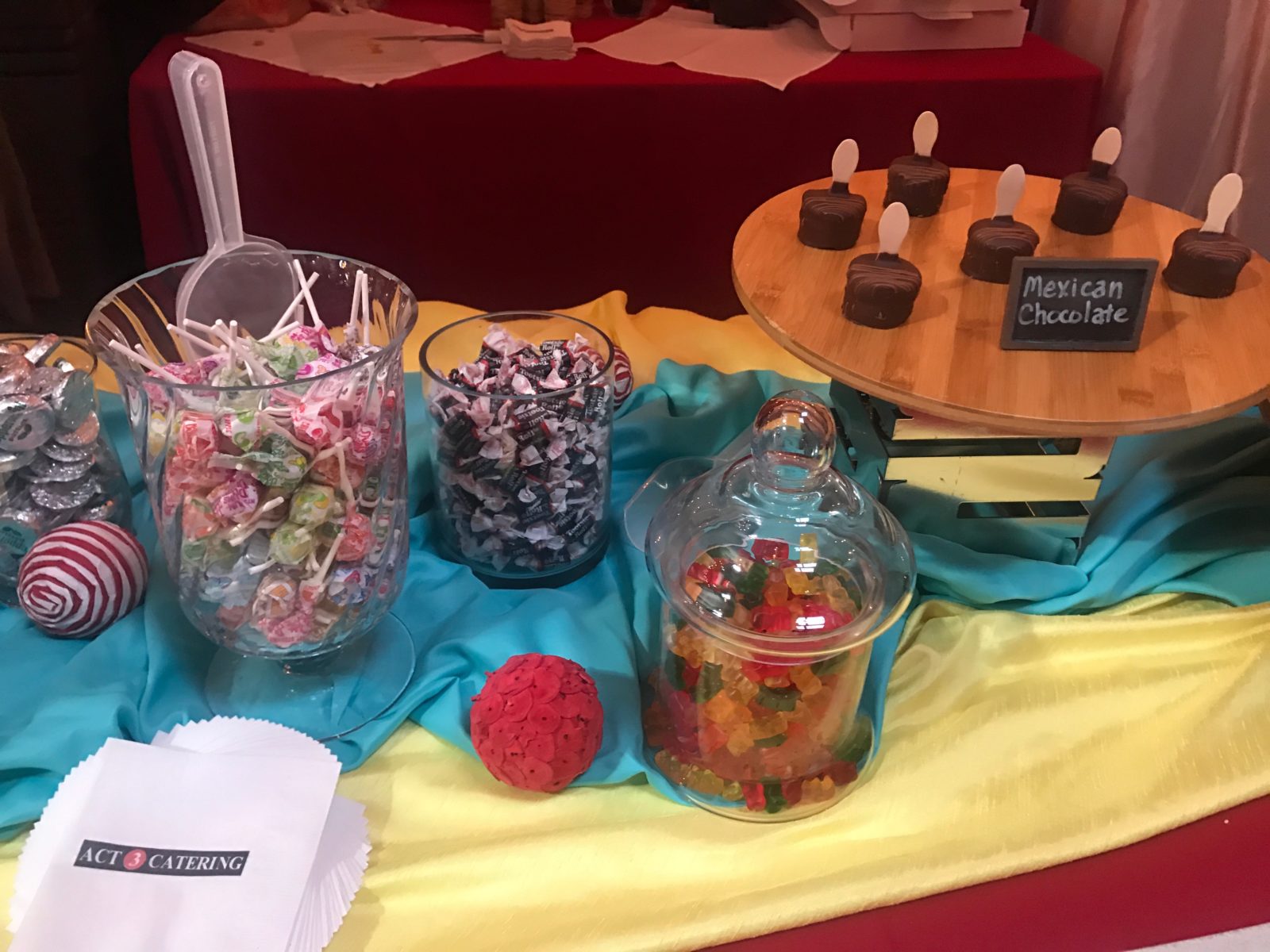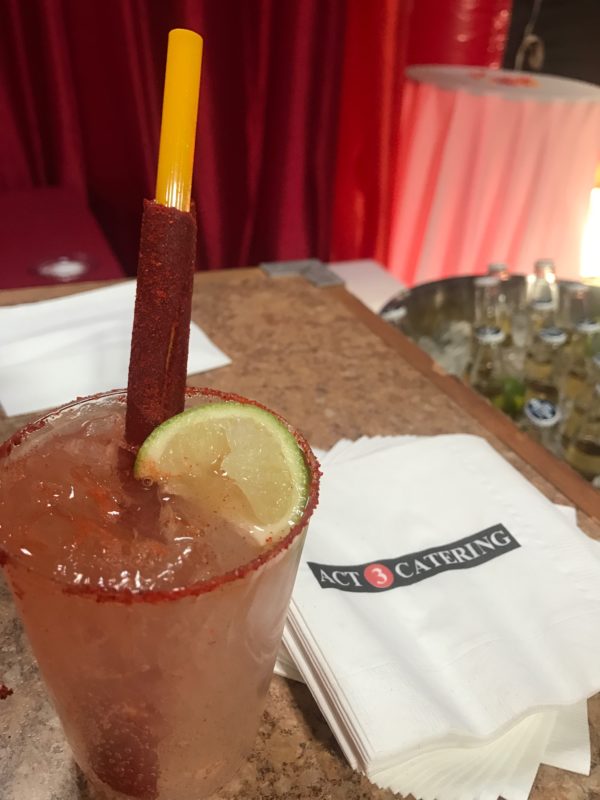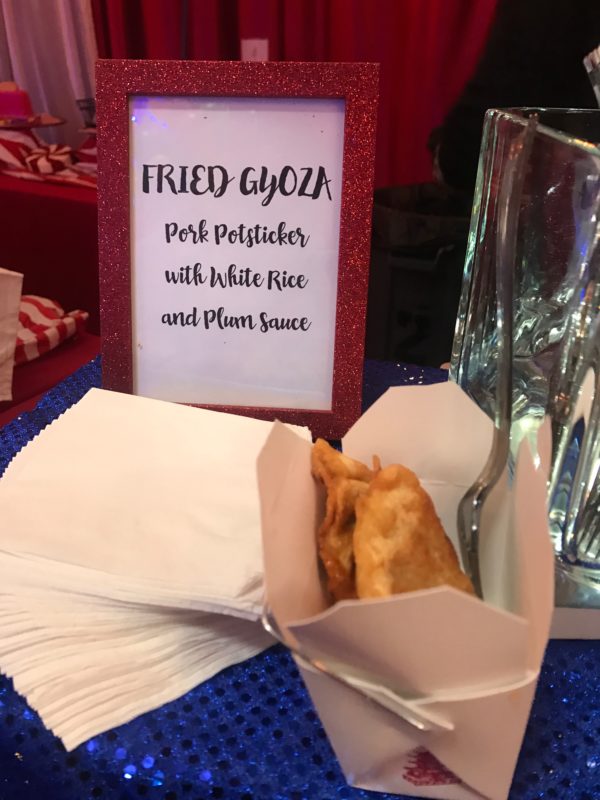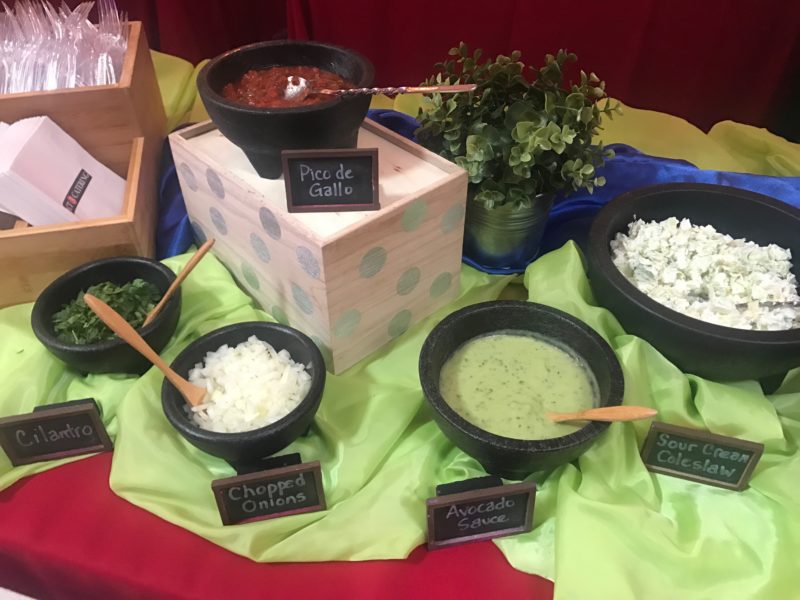 There was definitely something delicious for everyone at this event from the drinks, appetizers, burgers, pizza, tacos, and all the desert you could ever ask for. Thanks to all our lovely vendors and caterers such as Act 3 catering, Cafe Pacific, Pompeii Pizza, Stacks Burgers, Subzero Icecream, The Pour Girls, Besting Catering, Sweet Treats, Seattle Pops, and many many more.
The Gingerbread Pub
After exploring the gumdrop forest and candy cane forest guests could enjoy a nice frosty beverage in the indoor pub. The beautiful Ice sculpture by Creative Ice was also a beautiful addition to the event decor for the pub area.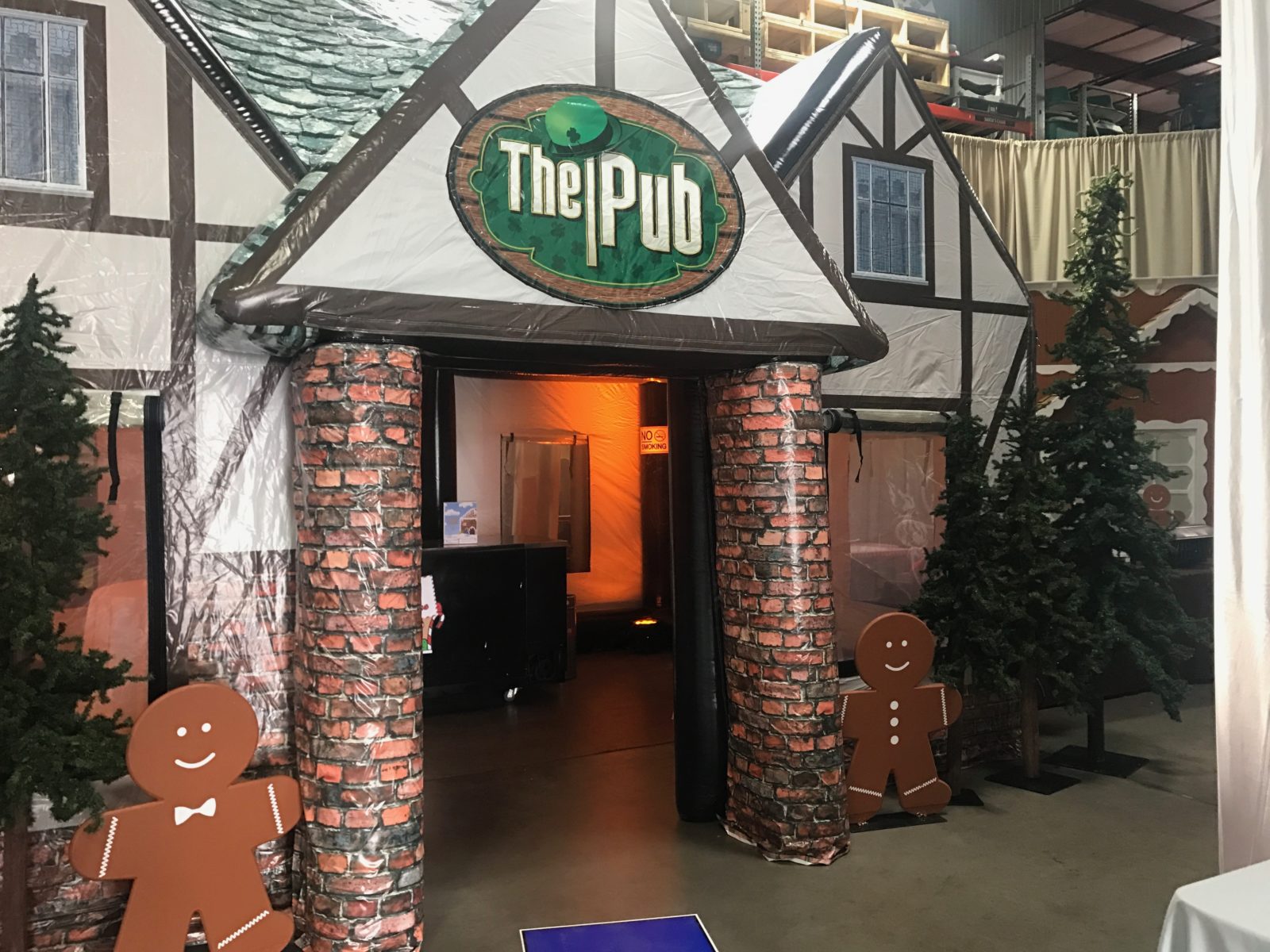 Thank you again to all our vendors like Royce's Prop Shop, Catalyst Seattle, GOBE, Let It Ride, Balloon Designers, Alexander Party Rentals, and many more that worked to achieve such a stunning transformation in our very own warehouse.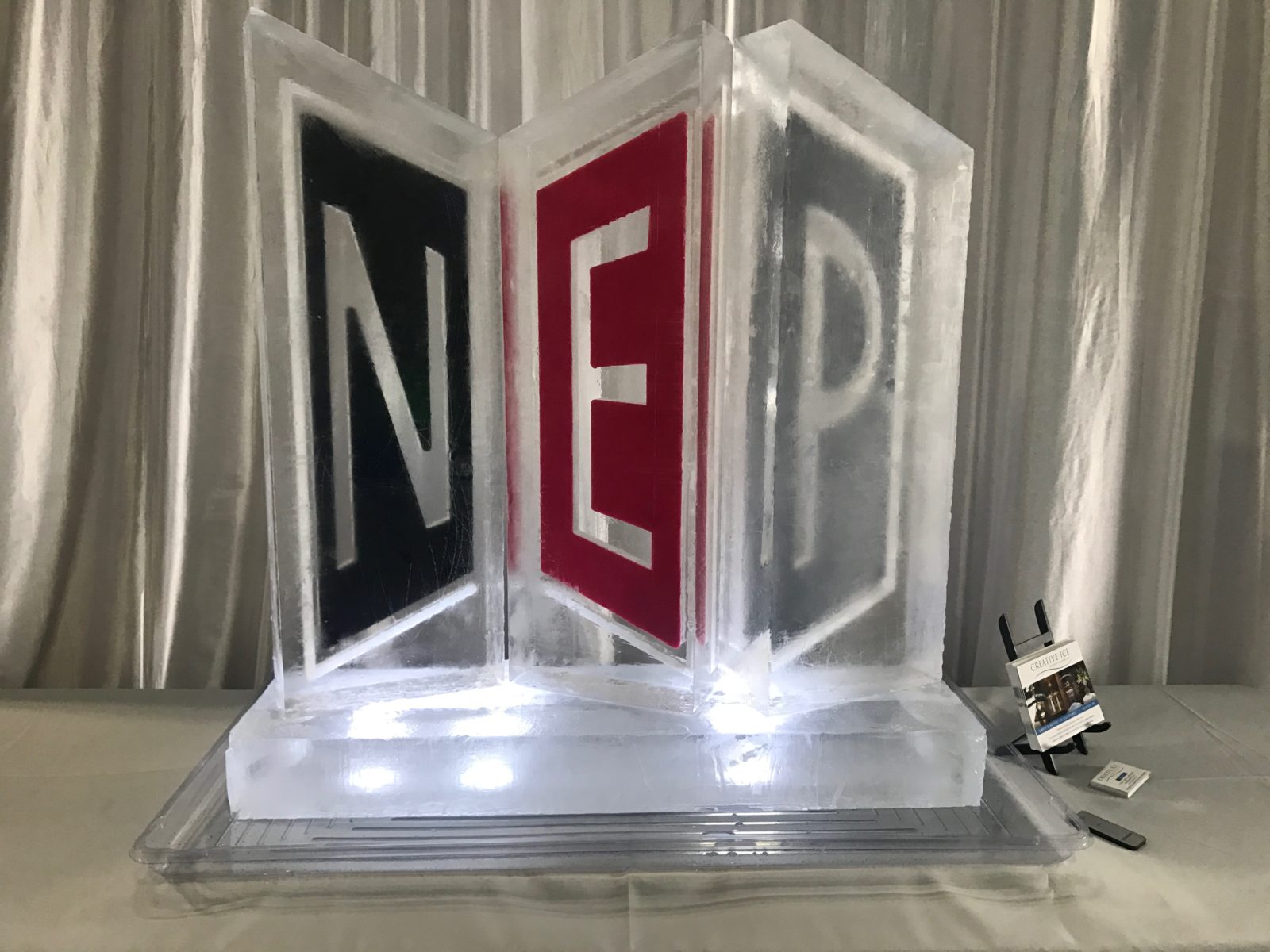 The Licorice Forest of Games
There were endless opportunities for fun at the event around each and every corner. Whether it be bouncing around in the giant gumball bounce house, Rainbow Ferris Wheel bounce house, playing a game of Skeeball, Packman Battle Royale, or exploring an endless arcade full of games throughout the decades, there was something for everyone.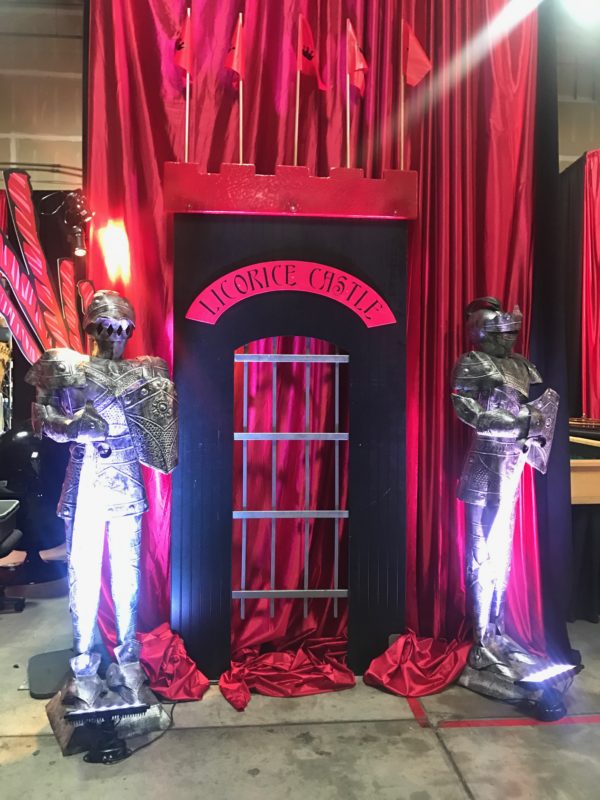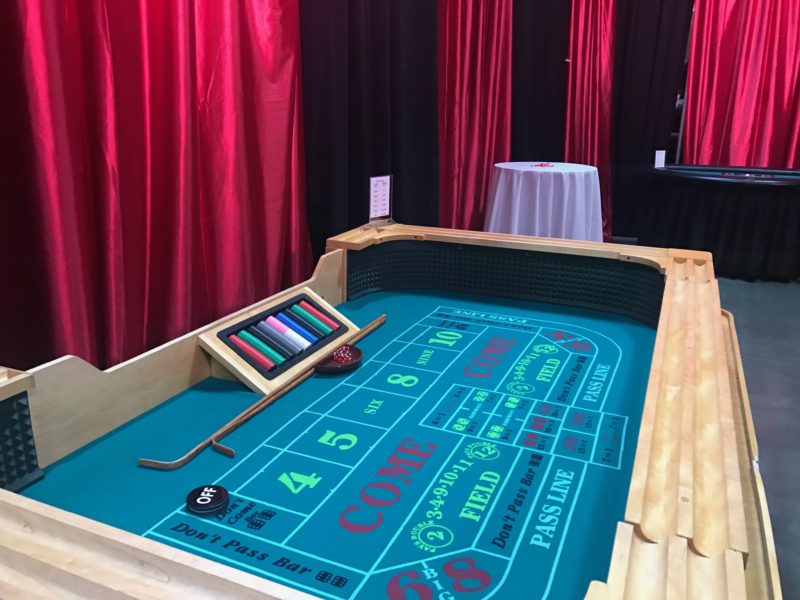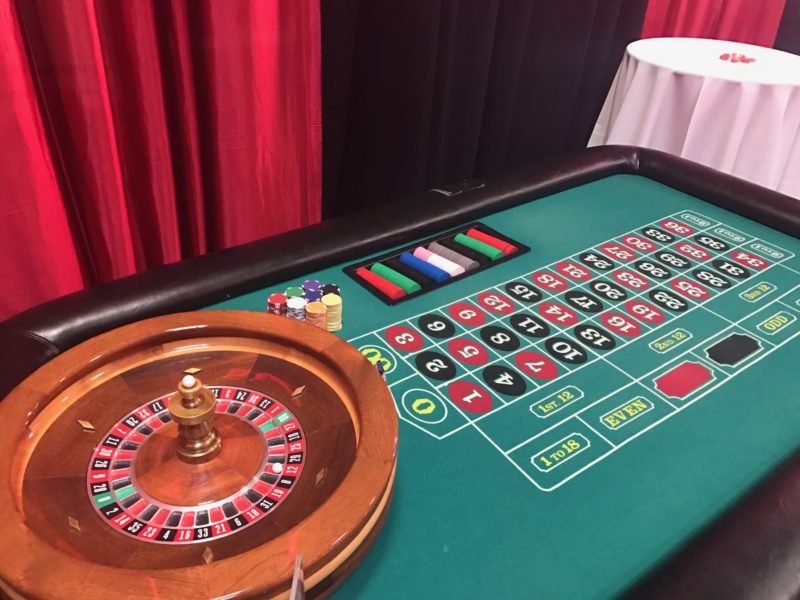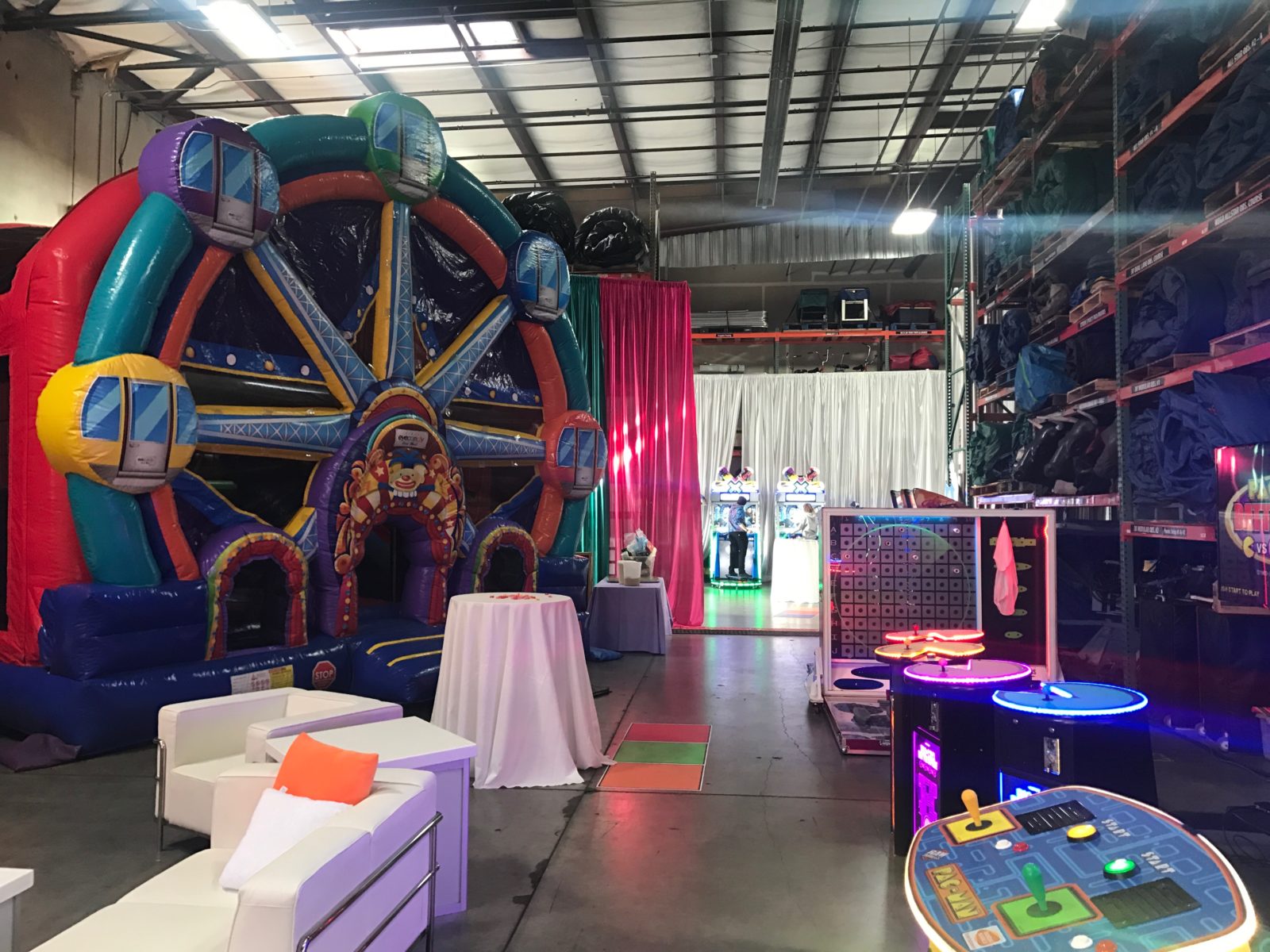 That wasn't the end of the entertainment though, with an entire Virtual reality gaming lounge located in the licorice forest as well as near the Dippin Dot's Station where guests could play everything virtual reality from real life simulations, Fruit Ninja, Eve: Valkyrie, and everything in between.
Guests could also get a caricature sketch of them done by our on-site artists, interact with our balloon artists, play a game of trivia, or enjoy music from some of our great entertainers such as Bugsie Productions, and Dueling Pianos by Jeff and Rhiannon of Noteworthy Productions.
All and all, it was a wonderful evening celebrating good company, great vendors and entertainers, and another year of putting on events and creating memories.