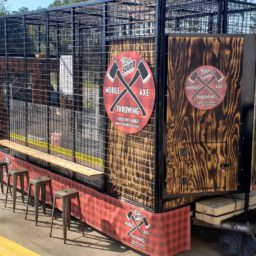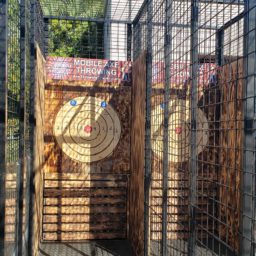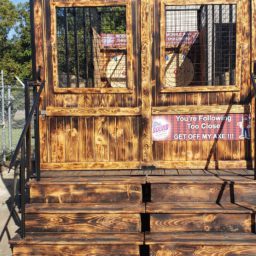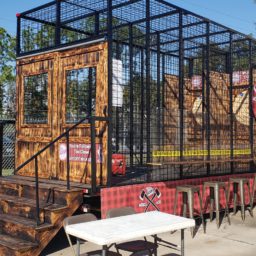 Event Rentals

:

Axe Throwing Game Station
Branded Experience Option Available
Throughput of 50 guests per hour
Required space: 8′5 × 25' × 12′7″
For those seeking a new edge when it comes to event activities, look no further than axe throwing. Guests can relieve stress and take part in a friendly competition at the same time through wielding axes at the target just like a classic game of darts.
Unlike the more child-friendly Axe Throwing Game and Mini Axe Throwing Game, the Axe Throwing Game Station works with real axes and a wooden target.
The axe throwing station is the perfect addition and icebreaker for networking events, fundraisers, and corporate events.
Branded Experience Option: Our axe throwing game station can be turned into a branded interactive experience to promote your message, product, or company. When implemented correctly, creative engagement activities can improve your impact and conversions. Stand out at your next marketing activation or trade show.
Get pricing for your event
Tell us a little about your event, and we'll get in touch to discuss the details.