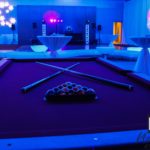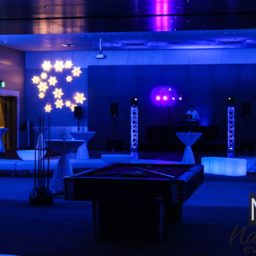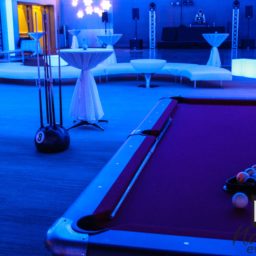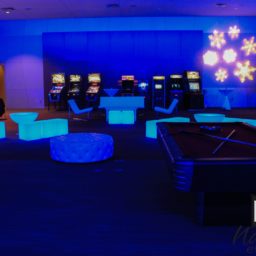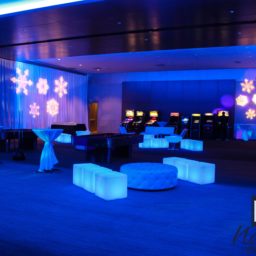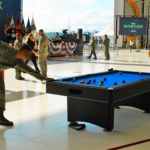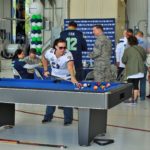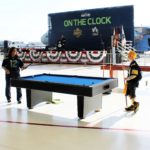 Event Rentals

:

Pool Tables
Available in WA or Nationwide for corporate events and long term rentals
Required space: 15′ × 15′
Everyone loves classic pool! We have tables available for rent for you and a few friends, or if you desire we have enough equipment for you to host a whole tournament! Our professional-grade pool tables would make a great addition to any small party or large corporate event. Pool tables are available in both red and blue felt colors.
All of our pool tables are delivered with a full rack of balls, triangle and diamond racks, chalk, and plenty of pool queues. For larger rentals, pool queue holders are available as an add on.
If you are building a larger game or arcade area at your event, professional staffers are available to monitor and assist guests with the games. Replacing chalk and removing trash or abandoned drinks can keep your game area looking top notch throughout the evening or occasion. When your event attendees are done playing, the game attendant will re-rack pool balls, and create an enticing scene for the next person likely to come across the activity.
Pool tables are great additions to indoor events, especially holiday parties. To avoid equipment damage, be sure to provide skirted Cocktail Tables nearby for guests to set their drinks on. Create even more ambiance with our new Lighted Cocktail Tables.
Pool and other rental Table Games can also be set up outside, as long as the surface is reasonably level (no one wants to play pool on a hill!).
Get pricing for your event
Tell us a little about your event, and we'll get in touch to discuss the details.