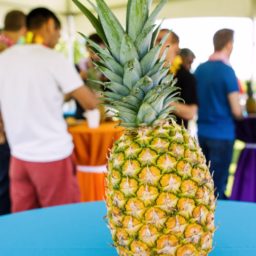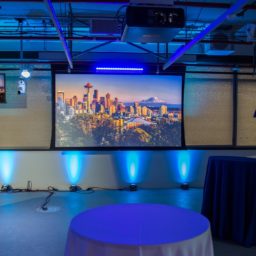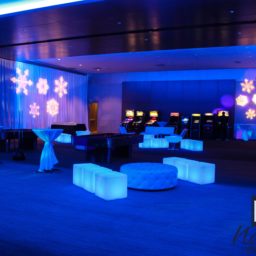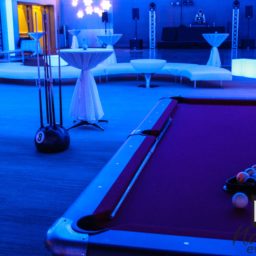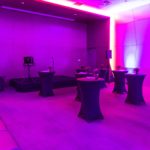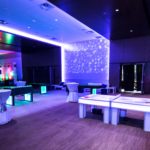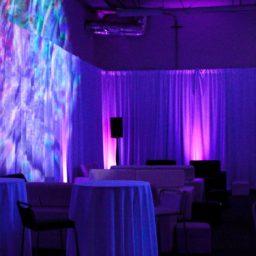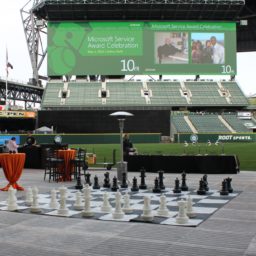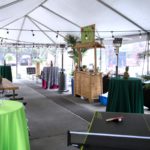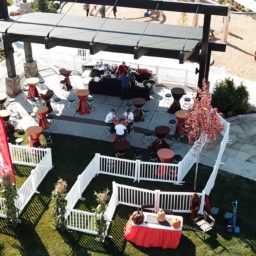 Event Rentals

:

Cocktail Tables
Multiple color and lighting styles
Available in WA or Nationwide for corporate events and long term rentals
Cocktail tables, or otherwise known as 'Highboy Tables", go hand in hand with any type of event beverage service. These tables provide the perfect place to set your drink on (alcoholic or not), while you participate in any number of activities or socialize with your fellow event attendees.
Cocktail tables themselves are not very appealing. The top surface is typically a wood patterned laminate or stained and sealed wood, with a metal pole. The tables, as rentals, are typically very distressed looking. To offset the look, it's nearly a requirement to also rent linens for your tables. Linens come in a number of options. Materials can be loose and draping or tight and form-fitting spandex. They are available in practically any color with enough notice.
Want to really spice your tables up? Our light up cocktail table rentals are perfect for transforming any venue. You can turn them into a functional piece of decor by using a light colored linen in combination with Battery powered LED can lights. The lights can be set to any number of colors, turning the table into an appealing piece of glow furniture.
If you don't have a game area or bar feature at your event, you should still consider placing cocktail tables around the edges of the dining areas. People will enjoy the opportunity to stand away from the seating area and talk. As an added bonus, cocktail tables frequently accumulate lots of empty cups and other food-related garbage; having the garbage collected in areas makes waiting tables much easier and help keep your event fresh the entire day or evening.
You can also browse our selection of Tables, Chairs, & Linens to meet all your needs.
Get pricing for your event
Tell us a little about your event, and we'll get in touch to discuss the details.