Tips for Planning a School Carnival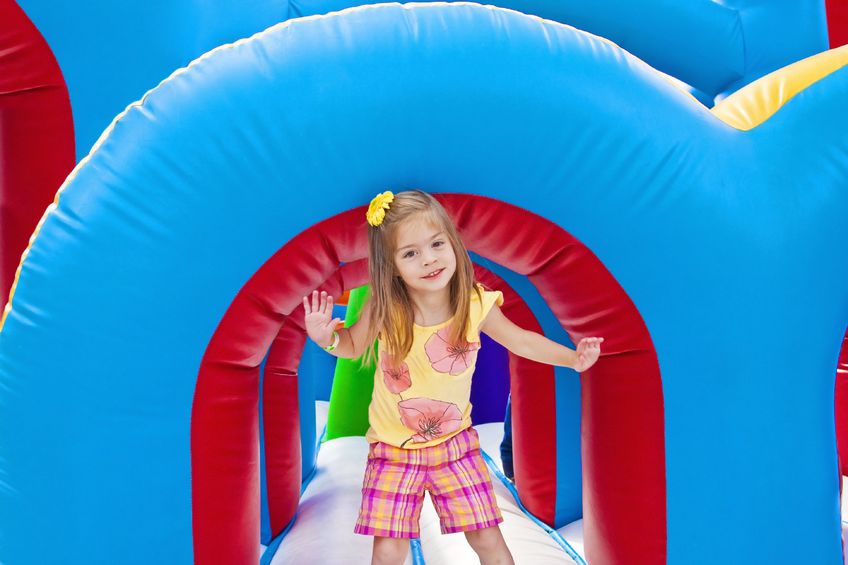 Schools all over Washington have been hosting carnivals for the past several decades. One of the unique features of a school carnival is that the event is organized by a different group of PTA parents every year. This can give the Carnival a fresh look every year, but also means that the planners are starting from scratch. Often, the PTA doesn't know where to start this daunting task, so here are a few tips when you are ready to get started.
1. Pick A Date
Before you can do anything else, you need to decide when you will be entertaining hundreds of families. Most schools host their carnivals onsite, so make sure you communicate with your principal on what day you would like to celebrate. Most school carnivals take place on a Friday evening starting around 5pm. Consider picking a Monday through Thursday instead. Many equipment vendors will give you a 20% discount for not booking on a Friday through Sunday. Additionally, carnivals that have switched their date to a weekday see higher attendance as people haven't left for weekend trips or other family activities. If you are charging to participate, more people means more money for your school.
2. Decide Whether To Charge Or Not
Budget, demographics, and previous history are all important variables to consider when making this decision. Knowing who is attending your carnival is the most important. Can the attending families afford to pay for tickets if you decide to charge? What is your PTA budget and will you be able to eat the cost of hosting the carnival for free? Have you charged in previous years? If you have charged, how much did you charge per ticket? We have seen successful carnivals that are free to attend and participate as well as pay-to-play events that actually generate money for the school. Make sure you take everything into consideration when making the determination.
3. Know Your District's Risk Management Regulations
Every school district has different restrictions on what they allow at the schools. These rules and regulations are determined by 'Risk Management Groups' and are constantly changing. Recently, King County School District's risk management group changed their rules on inflatables. Any inflatables that kid's can enter and jump around in are no longer allowed. This includes obstacle courses, bouncers, and combo units. Interestingly enough, inflatable slides are still a viable option with their new rules. If you are planning a school carnival in Seattle and you have depended on traditional inflatables in the past, you will have to look at alternative entertainment options. Another common risk management rule is no standing water at the event. If your school has had a dunk tank in the past, you will have to look into dunk tank alternatives. Whatever equipment you decide on, make sure you communicate with your risk management director to avoid a potential conflict.
4. Choose A Theme
Increase the excitement at you carnival by choosing a unique theme every year. While not absolutely necessary, it can make everything a lot more fun for all of the families involved. Choose from themes like Plundering Pirates, Wild West Rodeo, Hawaiian Luau, or Classic Carnival. Pick your equipment and decorations to match. You can make most of your own decorations using construction paper and other simple craft items. Themes will help turn your event into an experience that families won't soon forget.
5. Pick Your Entertainment Vendors
There are plenty of activities that you can host without the help of a professional vendor. Some options are a cake walk, homemade carnival games, pizza by the slice, and field activities. If you want to bring in unique entertainment such as inflatables, performers, or mechanical rides, search for local rental companies and call them to determine pricing and availability. Before selecting your vendor make sure they are a fully insured, licensed, and inspected company and that safety is their top priority. If you have picked a theme, find out if they have inflatables or carnival games that coordinate with the event.
Once you have selected a rental company, you will need to work with them to get the equipment you want within your budget. You can often get discounts by providing volunteers to run the attractions. If you are having trouble enlisting parent volunteers, offer incentives such as free tickets or food for their children.
6. Execute Your Event
Once you have all your ducks in a row, you are ready to have a school carnival! The week of the event, touch base with your entertainment vendors and verify times, location, and equipment. Make sure you have your army of volunteers lined up to help decorate and coordinate. Double check with the school facilities management that you have enough power to run all of your attractions. If everything is ready to go, your school carnival should go off without a hitch.
You should now have some direction if you are just starting the process of hosting a school carnival. It's almost March, so make sure you start planning if you haven't already. Rental companies book out early and have limited availability. If you still have questions, just ask your local rental company! They will be more than happy to assist you with planning every step of the way.