10 Ice Bars You Have to See to Believe
The open bar. It's the ultimate sign of extravagance. A resounding declaration of appreciation for employees after a hard-fought year. A status symbol of high budget weddings. It is an icon of event management. That is until you've seen an open bar carved out of ice. Yes, ice. Some ice bars are permanent fixtures of outdoor restaurants in cold-climate locales. Others are temporary exhibits of extravagance, built for one special event only. But some are just too impressive not to share. Alas, some of the event bars that have made us say "wow."
Sweden

The Icebar

The most famous of all ice bars, Sweden's Icebar is located in a luxury hotel that is made of—you guessed it—ice.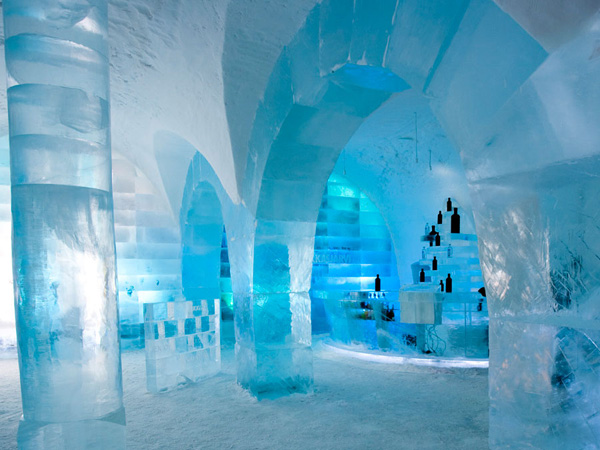 Dubai

Chillout Ice Lounge

What other location would you expect to try to build an ice bar in the Middle East but ambitious Dubai?c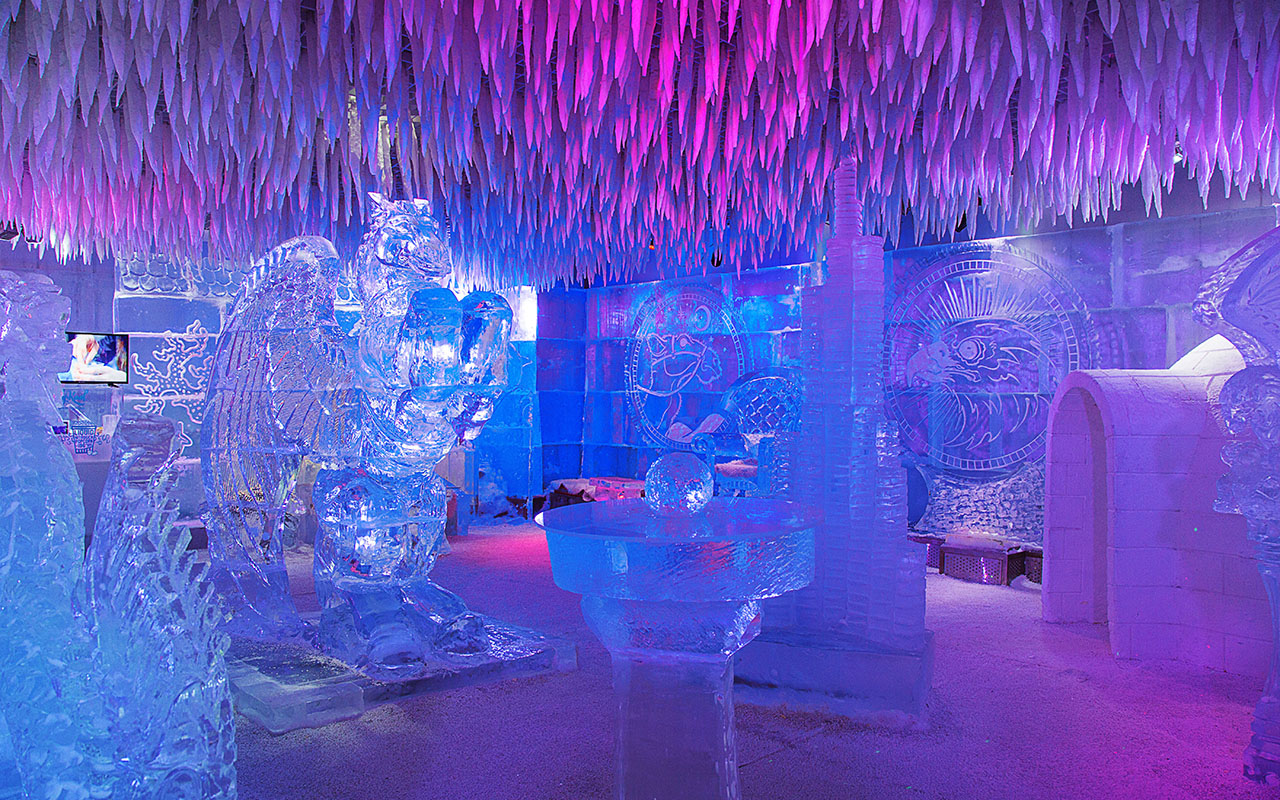 Lake George

Glacier Ice Bar & Lounge

Open for just six days per year, this Lake George tradition is carved out of 18,000 pounds of ice.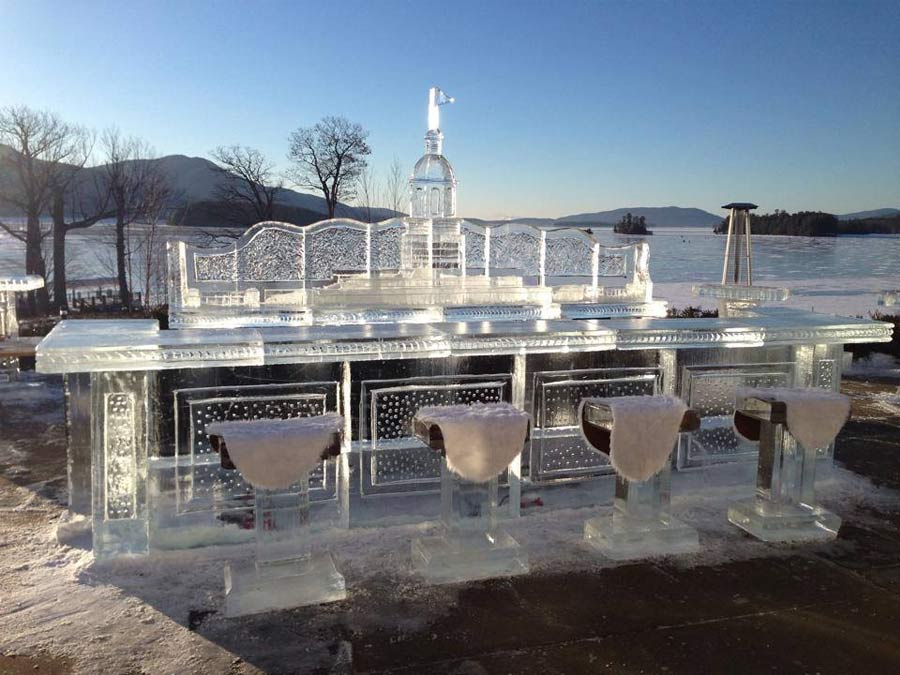 Boston

Frost Ice Bar & Lounge

In Boston, the Frost Ice Bar is so popular that admission tickets are required for entry. After donning gloves and a hat, 45 minutes of frigid service are all yours.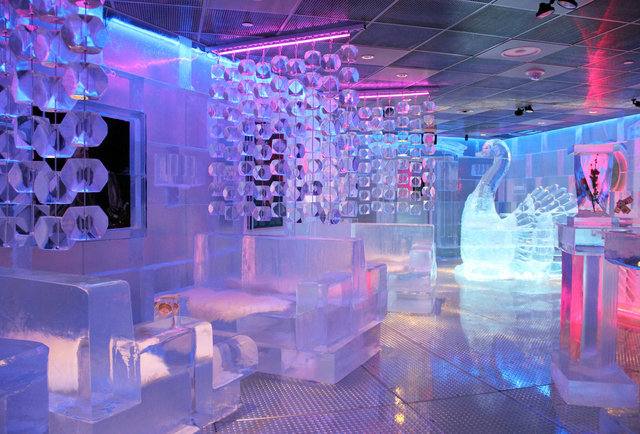 Rockefeller Center

Ice Bridge

This gorgeous ice installation wasn't a bar. But it was for a special event. The ice bridge was installed at Rockefeller Center, right on the ice rink. How extra.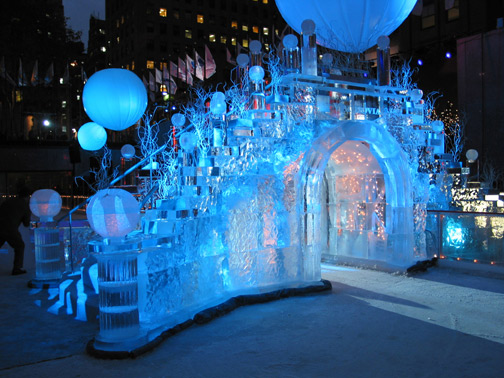 Fox Television

Special Event

Apparently, Fox knows how to party. This ice bar—an open one—featured special mixed drinks, free for the taking.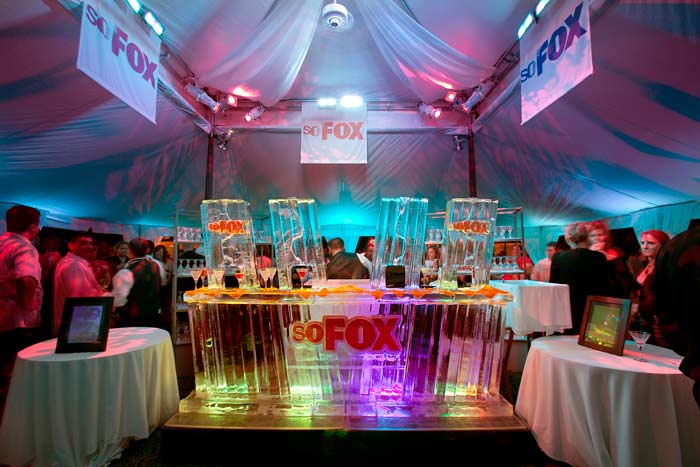 You Want it How Long?
This incredible image comes to us from IceCarvingsEtc.com and is a testament to the power of scale. What else does that room need‽
Special Event

The Great Gatsby

This is how to build out a themed event. Even Gatsby himself would have been impressed.
Special Event

Wedding Installation

If you just can't figure out where to spend your wedding budget, add an ice bar! This one even features a bowl for champagne.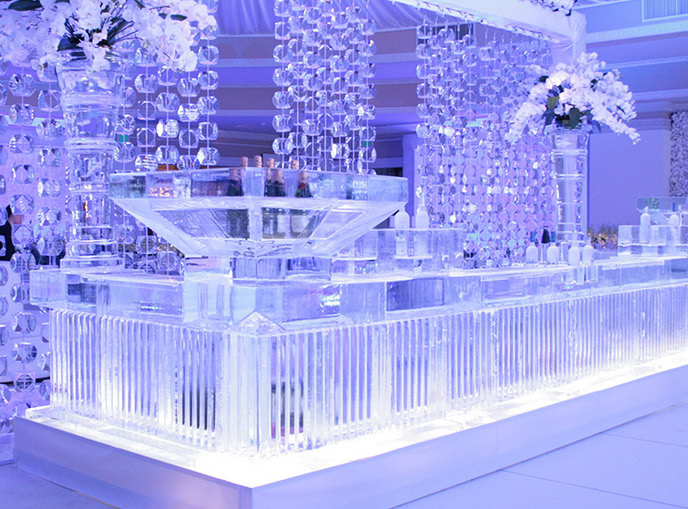 Special Event

Toyota Cupcake Bar

So Toyota employees like cupcakes—cold ones. This bar wasn't for liquor; it was for cupcakes. And the Toyota logo was proudly added to remind everyone who's paying.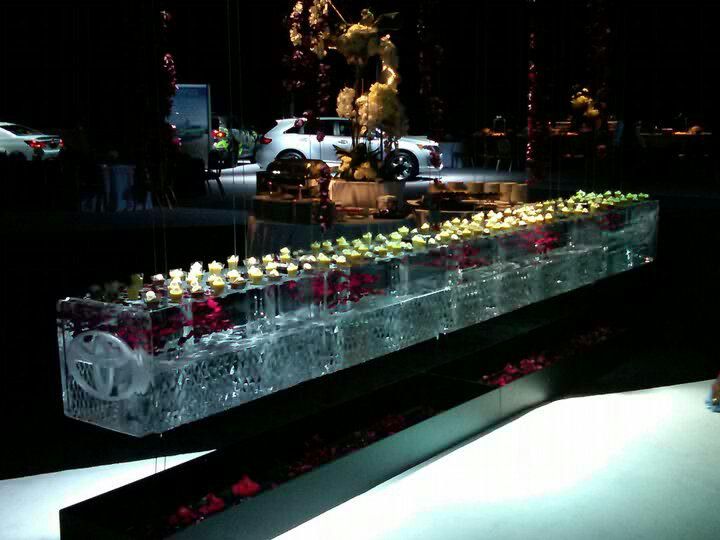 Yes, our Rolodex includes ice carvers.
Want an ice bar at your next corporate event? Give our event planners a call. They'll know just the (cold handed) person for the job.