Creative Event Themes
Zombie Apocalypse
"That party was dead."
Few occasions can be successfully described as such, but a zombie apocalypse-themed gathering is one such occasion. Zombies have made their way through culture, from sci-fi novels to television and cinema. Now, they're coming to your party. But how?
A costume party or no party at all.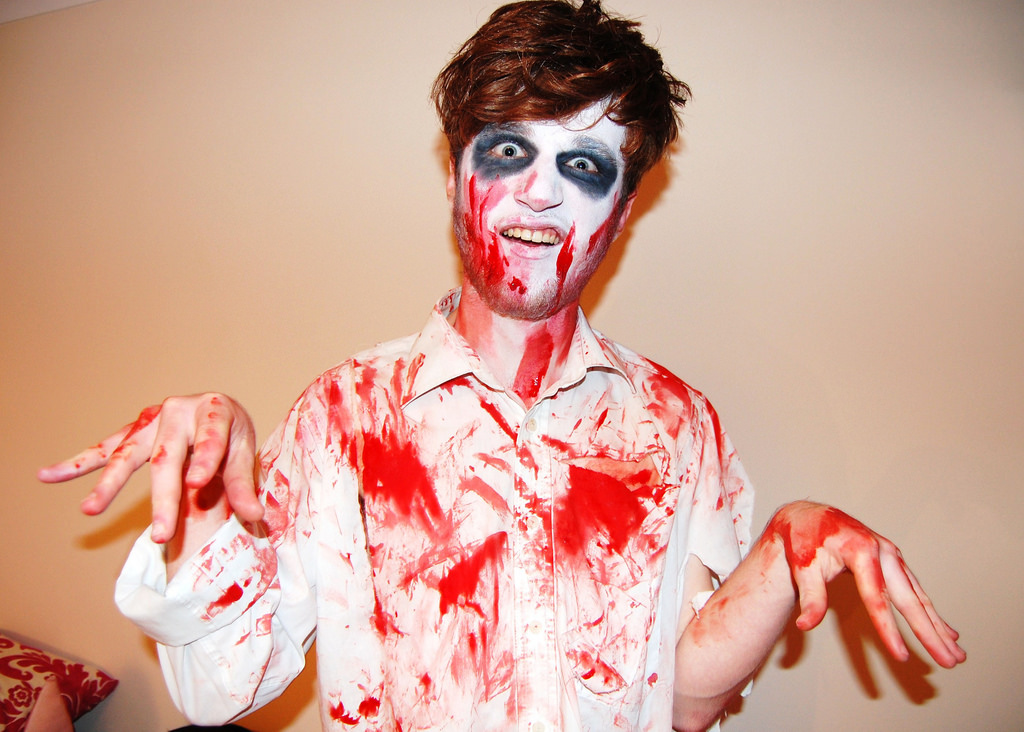 Here's the biggest question to ask: is your guest list up for an involved costume assignment? If not, choose another theme. But if your crowd is a particularly theatrical, creative, or just plain festive one, a zombie dress code can be quite memorable.
An awful sight for a good cause.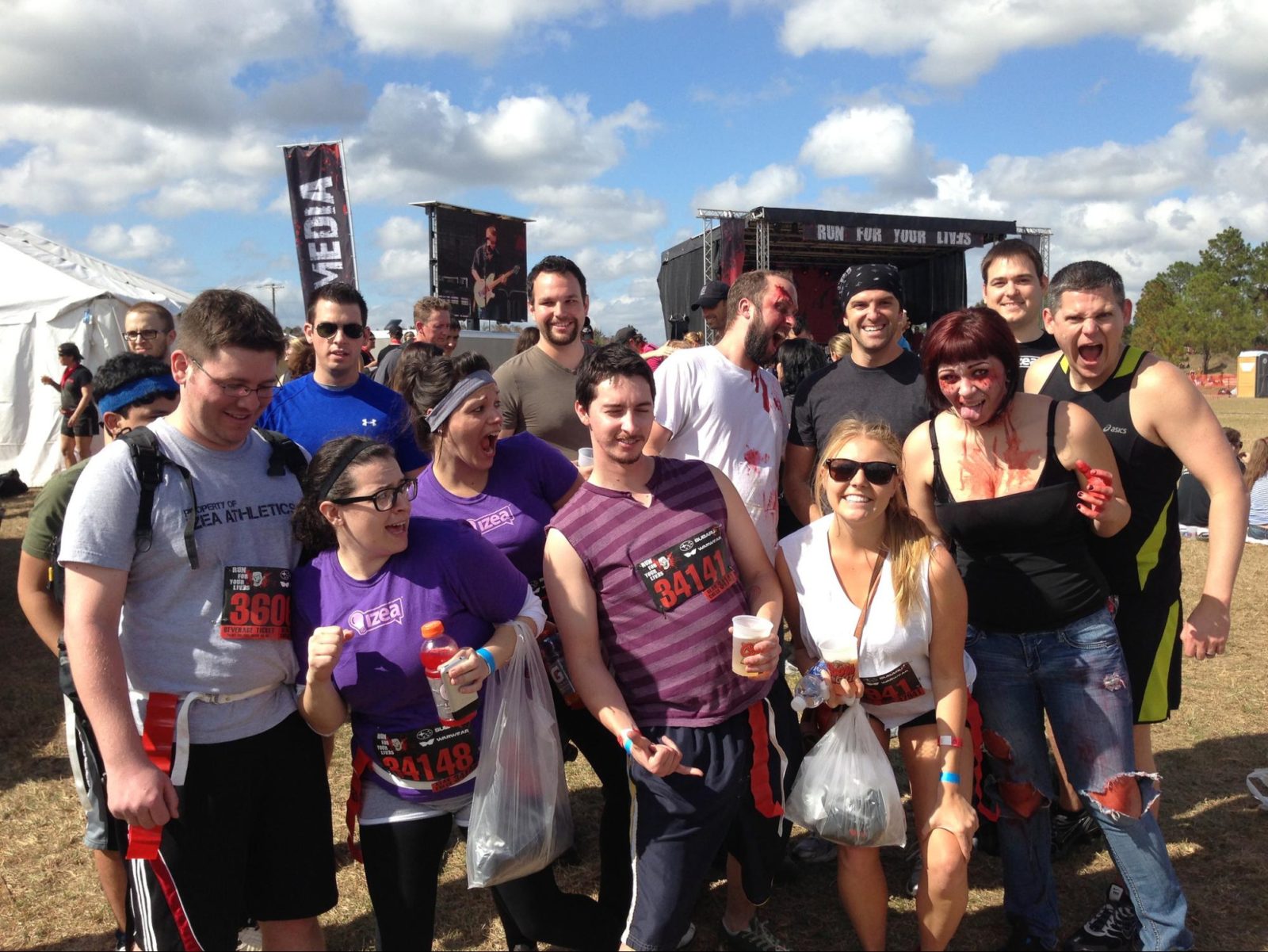 This theme is one that especially fitting for an event vision that stands in contrast to it. A charitable run, for example. Without an uplifting occasion, a bunch of people morbidly dressed can be a bit of a downer. We've seen some excellent zombie-themed races that invite bystanders to play along, like a haunted house on pavement.
Keep the theme alive dead with décor and rentals.
It's actually easier than you'd think to accessorize an apocalyptic party. Pretty much anything that could fit in a Halloween party can be repurposed here. (75% off Halloween décor in November, anyone?) Another way to infuse some drama into the occasion is with inflatables.
Even the fan-favorite Bumper Balls will be relevant if featured with confidence.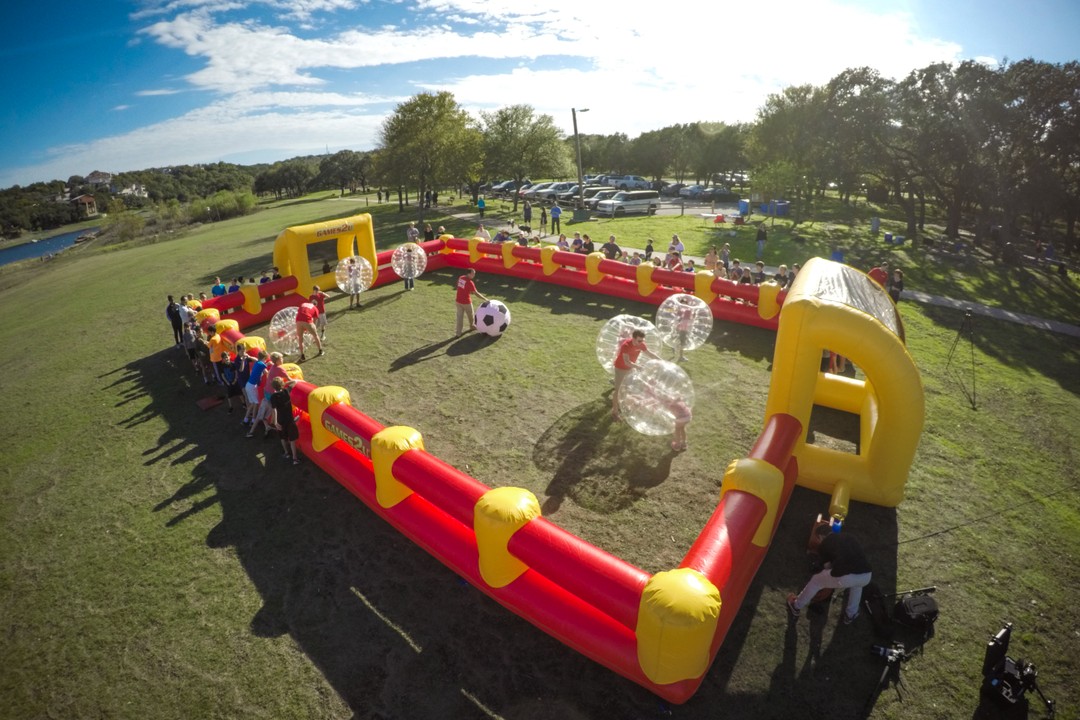 Because there's nothing like a bunch of dead-people-walking falling over walls, rent an inflatable obstacle course to entertain the (un)lively bunch.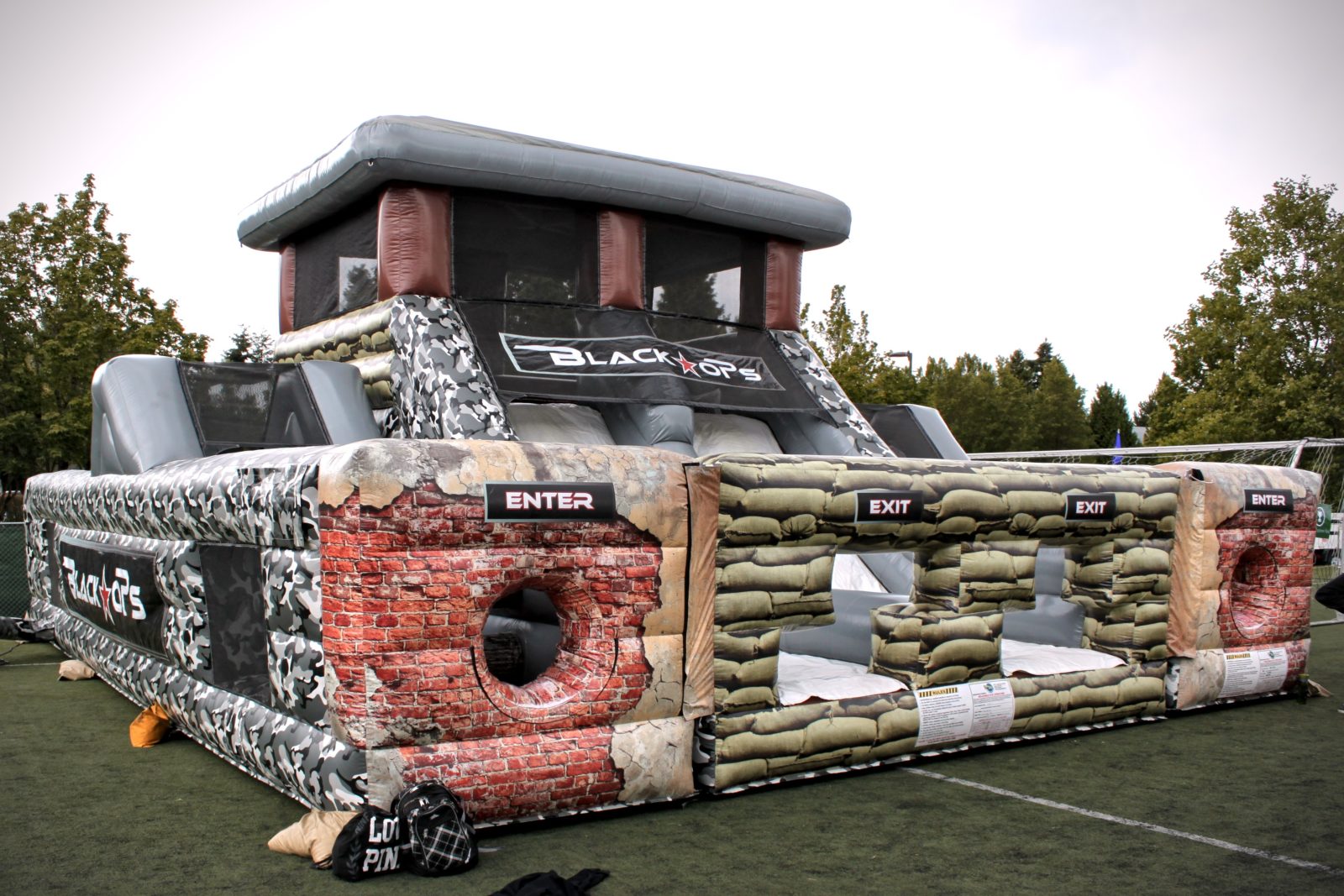 If you're putting on a race, as we mentioned, install a black tent as the starting point or finishing line, filling it with fog machines for a spooky send-off.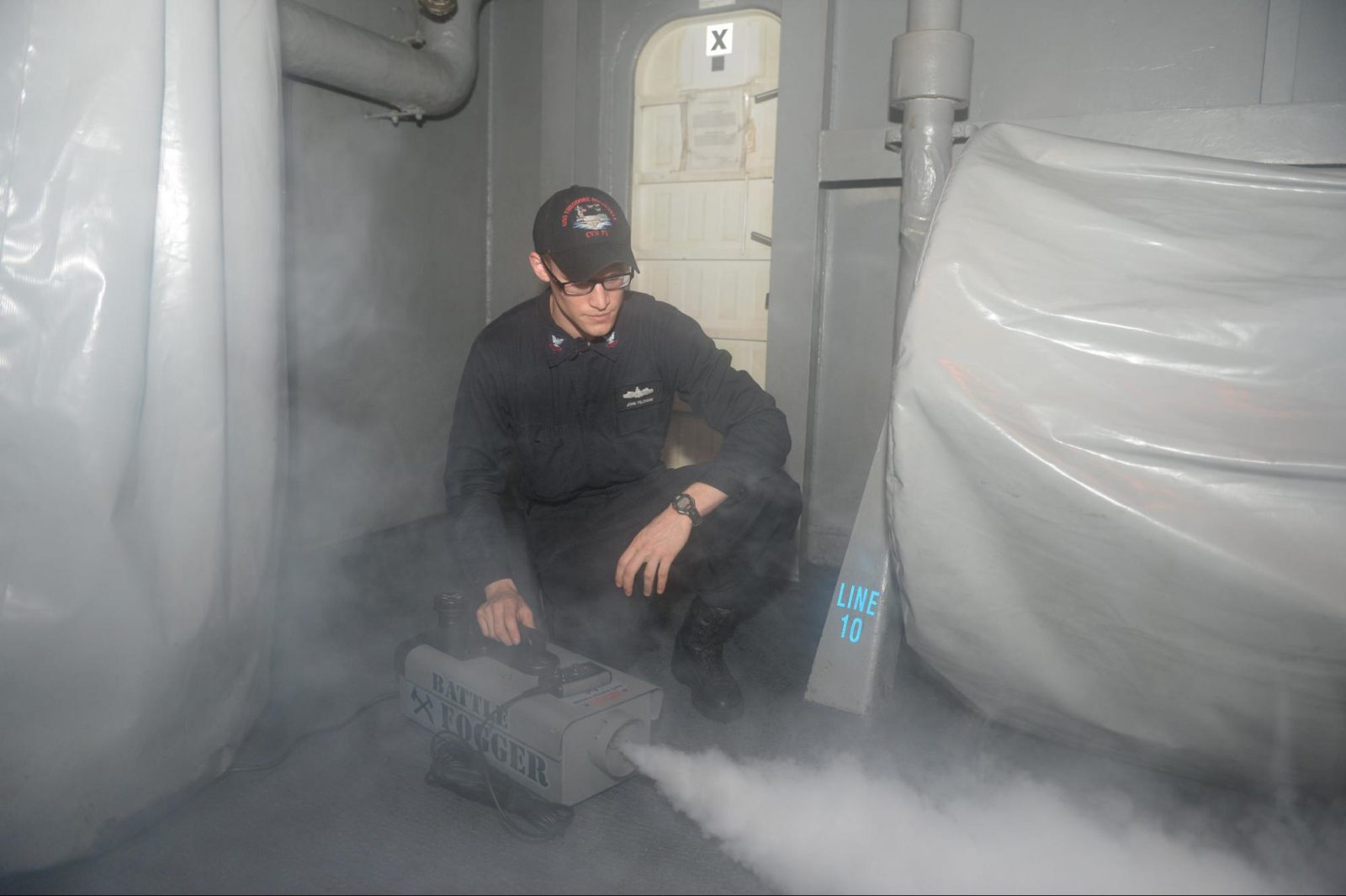 Catering: Blood & Guts, Anyone?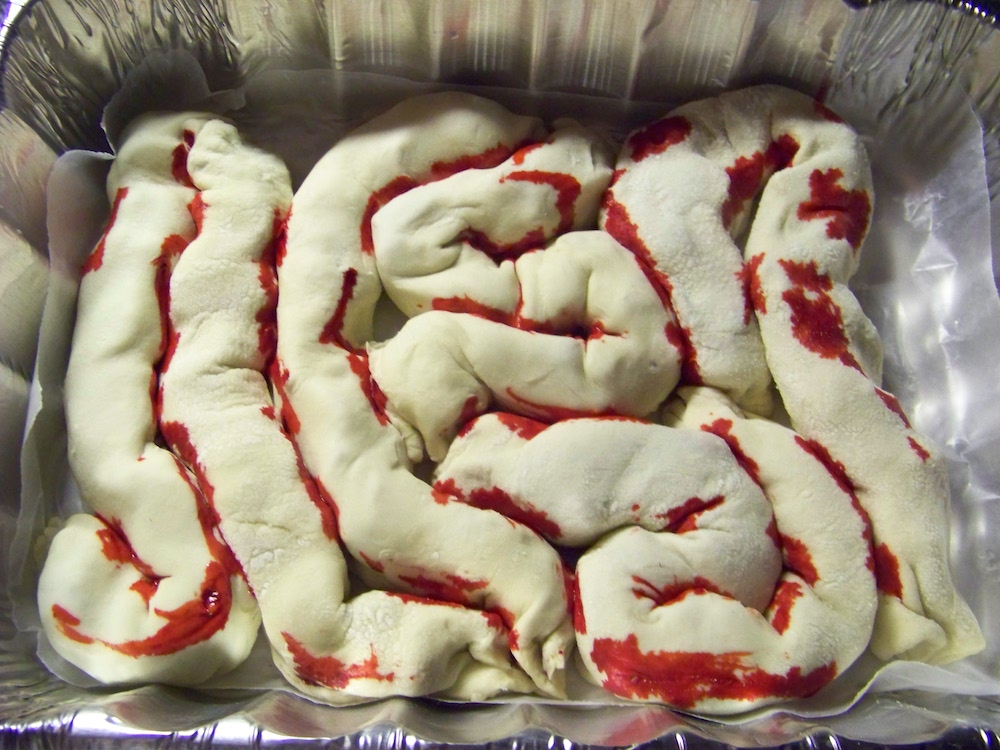 The menu for a zombie party is less about pleasing the taste buds and more about tricking the eye. Think spaghetti and tomato sauce served from brain-shaped bowls. Or candy bugs crawling from an Oreo dirt-filled coffin. Put on your creepiest chef's hat, and you'll have your guests shrieking with glee.
---
For even more great party theme ideas, check out our list of 100 Creative Event Themes.