35 Food Trucks in The Greater Seattle Area You Can't Miss
Serving you a full breakdown of Seattle's best food trucks and their brick & mortar counterparts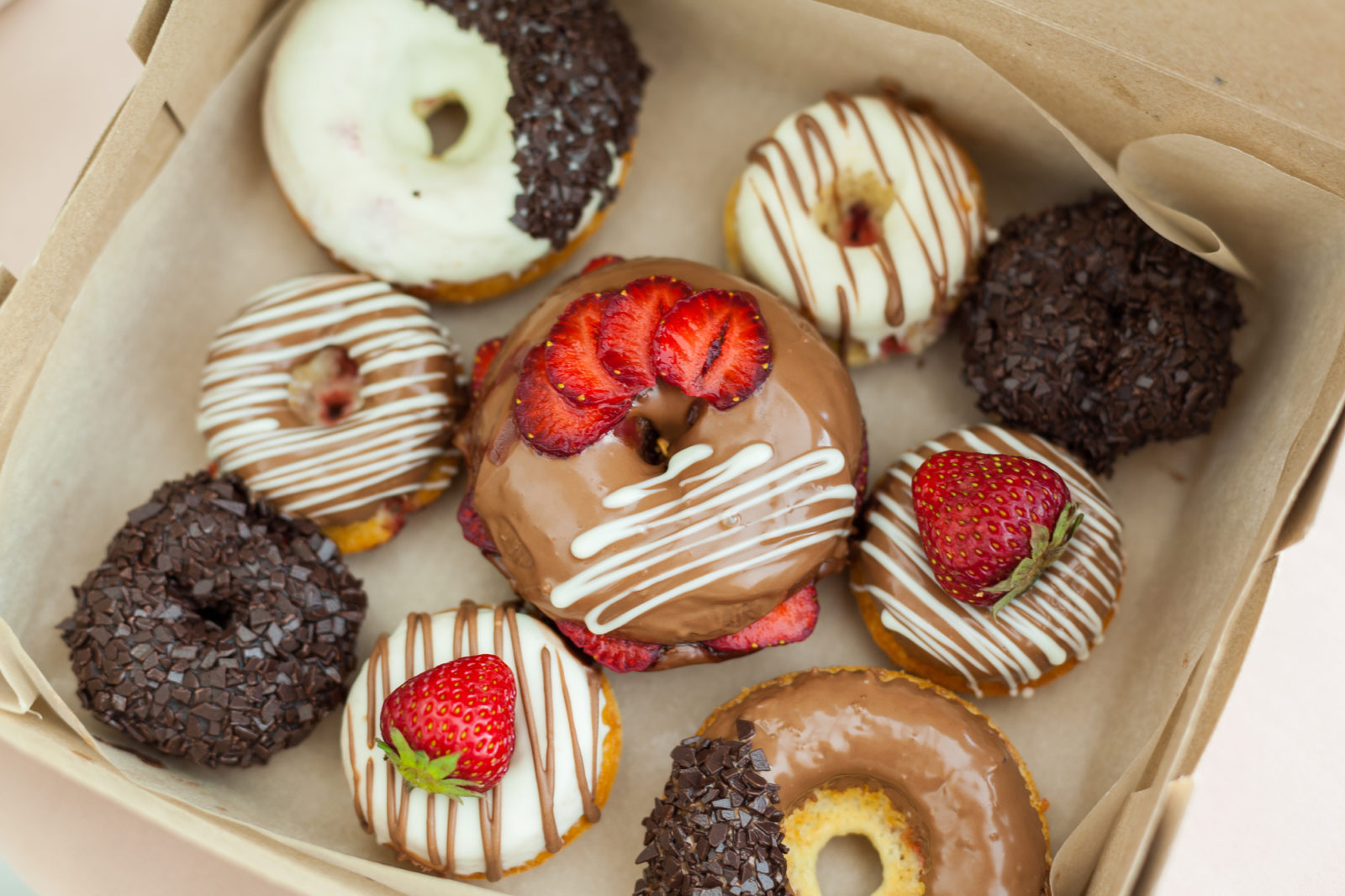 Something for Everyone
With the rise of the food truck craze within the last decade you can hardly walk down a busy city street without spotting several food trucks lined up ready for the lunch or dinner rush. With so many options to explore we decided to pull together a list of the top thirty food trucks in the Seattle and Greater Seattle Area that you simply cannot pass up. Whether you're looking for some more places to hit up on your lunch break or looking for some next level catering for your next event, this list will surely come in handy. With so many great vendors serving up unique and delicious dishes, there is surely something for every single person on this list.
1. Sam Choy's Poke to The Max
Locations
Hillman City (Brick & Mortar) – 5300 Rainier Ave S Seattle, WA 98118 – Tue-Sat 11am-9pm, Sun 11am-7pm
Tacoma (Brick & Mortar) – 1716 Pacific Ave Tacoma, WA 98402 – Tue-Sat 11am-9pm, Sun-Mon 11am-6pm
Price Range
$6-$13
Menu
There are many places to get poke in Seattle it may seem, but for many, there is really only one place to go. Sam Choy's Poke to the Max does exactly what the name says–they take it to the next level. With a fantastic rotation of different variations of poke for poke bowls, there is also the rest of the menu that takes your tastebuds on a wild ride with all the Hawaiian classics such as Loco Moco, Musubi, Mac Salad, and more. This food truck has exploded with popularity over the years and now has two brick and mortar locations located in Tacoma and Hillman city.
2. Stacks Burgers
Locations
Federal Way (Brick & Mortar) – 1706 S 320th St Federal Way, WA – Sun-Thur 11:30am-9pm, Fri-Sat 11am-9pm
Price Range
$8-$11
Menu
If your looking for epic burgers that will blow your mind and satisfy your cravings, look no further than Stacks Burgers. With a brick and mortar location in Federal Way as well as a food truck making it's way around the greater Seattle area there is constantly a new creation to enjoy from the chefs at Stacks.
https://www.instagram.com/p/BdBhsC5njJX/?taken-by=stacksburgers
3. Beanfish
Locations
Food Truck Location & Schedule
Price Range
$4-$8
Menu
Beanfish brings something unique and extremely tasty to Seattle's food truck scene with their wonderful spin on traditional taiyaki. What is taiyaki? Taiyaki is a Japanese fish-shaped cake most commonly filled with red bean paste that is made from sweetened azuki beans, but at Beanfish you will find taiyaki creations filled with everything you could ever imagine sweet, salty, and savory. From creations like the Princess Ichigo which is filled with delicious strawberries, Nutella, and topped with powdered sugar to savory masterpieces like the Domo Arigatou, Mr. Roberto which is stuffed with premium chorizo sausage, green peppers, caramelized onions, Tillamook pepper jack cheese & tortilla chips, there is something for everyone.
4. El Camion
Locations
Ballard (Brick & Mortar) – 6416 15th Ave. NW – Sun-Wed 10am-9pm, Thu-Sat 10am-10pm
Price Range
$5-$15
Menu
El Camion has been a long time favorite Mexican food restaurant in Ballard and has also garnered quite the following with its amazing meals on wheels with the El Camion food truck. This food truck can be spotted throughout the greater Seattle area and is serving up everything from classics like breakfast burritos and quesadillas to favorites like shrimp ceviche and tostadas.
5. The Grilled Cheese Experience
Locations
Seattle (Brick & Mortar) – 434 Yale Ave. N Seattle, WA. 98109 – Mon-Fri 11am-3pm
Price Range
$5-$15
Menu
For those who take their grilled cheese seriously then look no further than the one and only Grilled Cheese Experience. This wildly popular cheesy food truck has now opened up a brick and mortar location right in the heart of downtown Seattle for those who crave the cheesy goodness and can't seem to track down the truck. However, the locations and schedule of the wonderful cheese filled food truck are always updated on their website as linked above. The Grilled Cheese Experience offers dishes ranging from everything like the classic grilled cheese to cheesy treasures like the Croque Madame which includes: Gruyere and Manchego cheese, Honey Cured ham, Caramelized onions, Sunny Side up egg, Parmesan Crusted Potato bread.
6. The Cookie Counter
Locations
Seattle (Brick & Mortar) – 7415 Greenwood Ave N, Seattle, WA – Wed-Fri 12pm-9pm, Sat-Sun 10am-9pm
Price Range
$5-$15
Menu
What could be sweeter than an ice cream and sweets food truck? A completely plant-based and vegan ice cream and sweets food truck of course! This food truck has it's roots at it's brick and mortar location in Seattle and serves up everything from espresso, milkshakes, floats, cookies, sweets, cakes, ice-cream and much more and all of it is deliciously plant-based and vegan. There is also a wide variety of gluten-free products on the menu as well.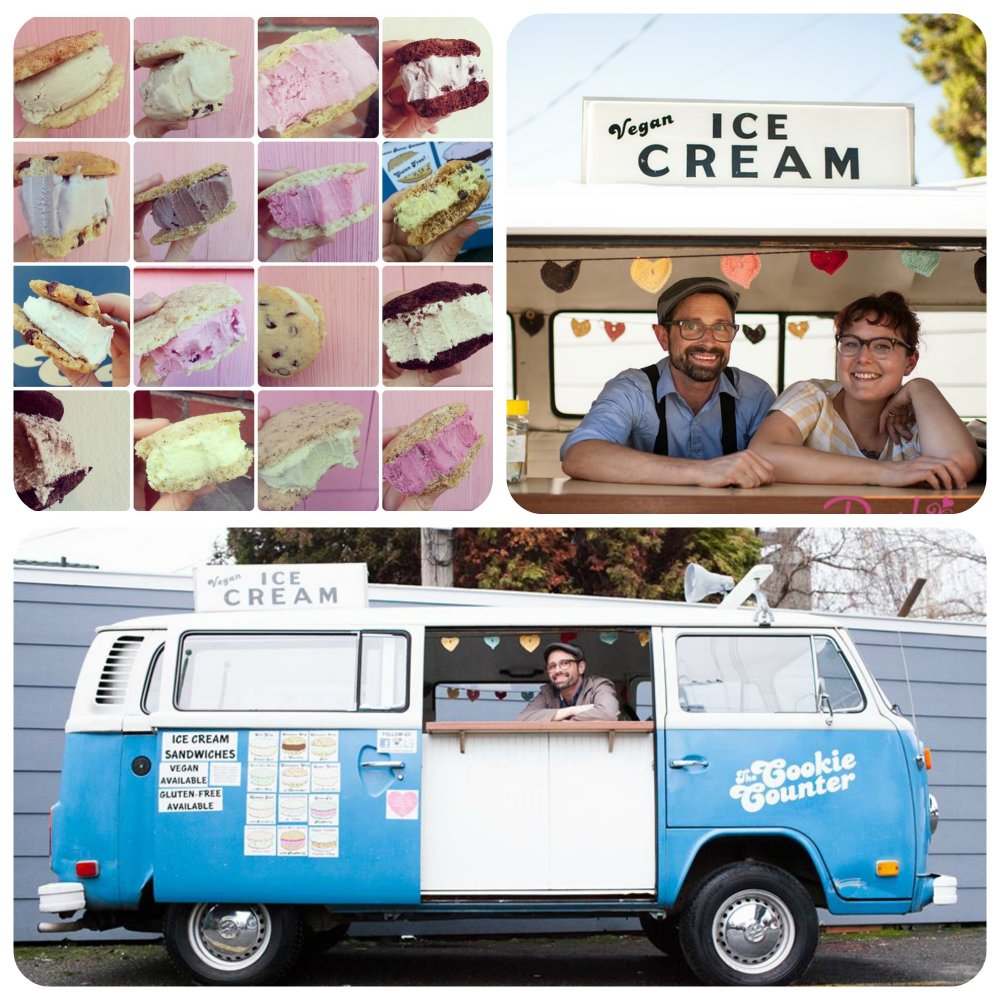 7. The Marination Mobile
Locations
Price Range
$5-$15
Menu
The Marination brand is known for it's amazing and unique fusion of flavors at each and every location including it's food truck The Marination Mobile. Each location serves up it's very own menu and has it's own unique flavor. At the Capitol Hill location, "Marination Station" guests can enjoy casual bites like tacos, sliders, and even items like kimchi quesadillas and kimchi fried rice. At the West Seattle location, "Marination Ma Kai" guests can enjoy a more Hawaiian inspired menu with items like Musubi, Loco Moco, Shave Ice, and coconut ice cream. At the downtown Seattle location "Marination 6th & Virginia" there are unique grab and go items like the Korean cheesesteak, aloha tots, and pork katsu sandwiches. "Super Six" the Columbia City location serves up a full bar of signature cocktails, as well as a full lunch, dinner, and brunch menu. Now that we covered the brick and mortar locations and all that they have to offer it's time to get down to business and check out what the Marination Mobile has to offer. The food truck serves up a rotating menu of all these dishes from each location so there is always something for everyone. This is one food truck that you definitely cannot pass up if you have yet to try the food from any of the Marination locations.
https://www.instagram.com/p/BWsvfNXA44B/?taken-by=curb_cuisine
8. Nosh
Locations
Food Truck Locations & Schedule
Price Range
$5-$15
Menu
The Nosh Truck is one frequently spotted around the greater Seattle and downtown area due to it's wild popularity and deliciously fresh food. The Nosh food truck focuses on the finest ingredients all locally sourced and all the finest quality. This is not your average food truck, serving up sliders and tacos, this is a whole new experience on wheels. With decedent dishes like Roasted Bone Marrow with shaved red onion, carrot & celery leaf salad with capers & parsley, crostini, sea salt and Seattle Fried Rabbit with braised red Cabbage, granny smiths, and fresh hand cut fries. These are dishes you won't find anywhere else but the Nosh food truck and you won't be disappointed.
Locations
Seattle (Brick & Mortar) – 401 Pine St, Seattle, WA 98101 – Mon-Fri 11am-2pm & 4pm-8pm
Price Range
$5-$10
Menu
Some of the best things are the simplest things and Seattle Chicken Over Rice brings that truth to life with their delicious and simple food. With freshly seasoned lamb and chicken over rice with a multitude of sauces to choose from that is really all you need when dining at Seattle Chicken Over Rice. Simple and always delicious.
https://www.instagram.com/p/5X_UcdLaQA/?tagged=seattlechickenoverrice
10. Hallava Falafel
Locations
Georgetown (Brick & Mortar) – 5825 Airport Way S Seattle, WA 98108 – Mon-Fri 11am-2pm & 4pm-8pm
Price Range
$5-$10
Menu
Another wildly popular and delicious Seattle based food truck is Hallava Falafel which also has a brick and mortar location in Georgetown. This food truck and restaurant serves up the best falafels and Greek-inspired dishes around. Starting with the classic falafel sandwich which includes homemade falafel served with beet relish, spinach and cabbage mix, tzatziki, wild Armenian pickle, and secret spice mix served in a warm pocketless pita. You cannot go wrong with such a well crafted, hearty, and healthy meal. For those looking for something a little more crispy the double dropped fries are also a huge hit. The double dropped fries are double fried are served with tzatziki sauce and hummus for dipping.