8 Biggest Virtual Reality Games of 2018
A look at 2018 most beloved video game releases in virtual reality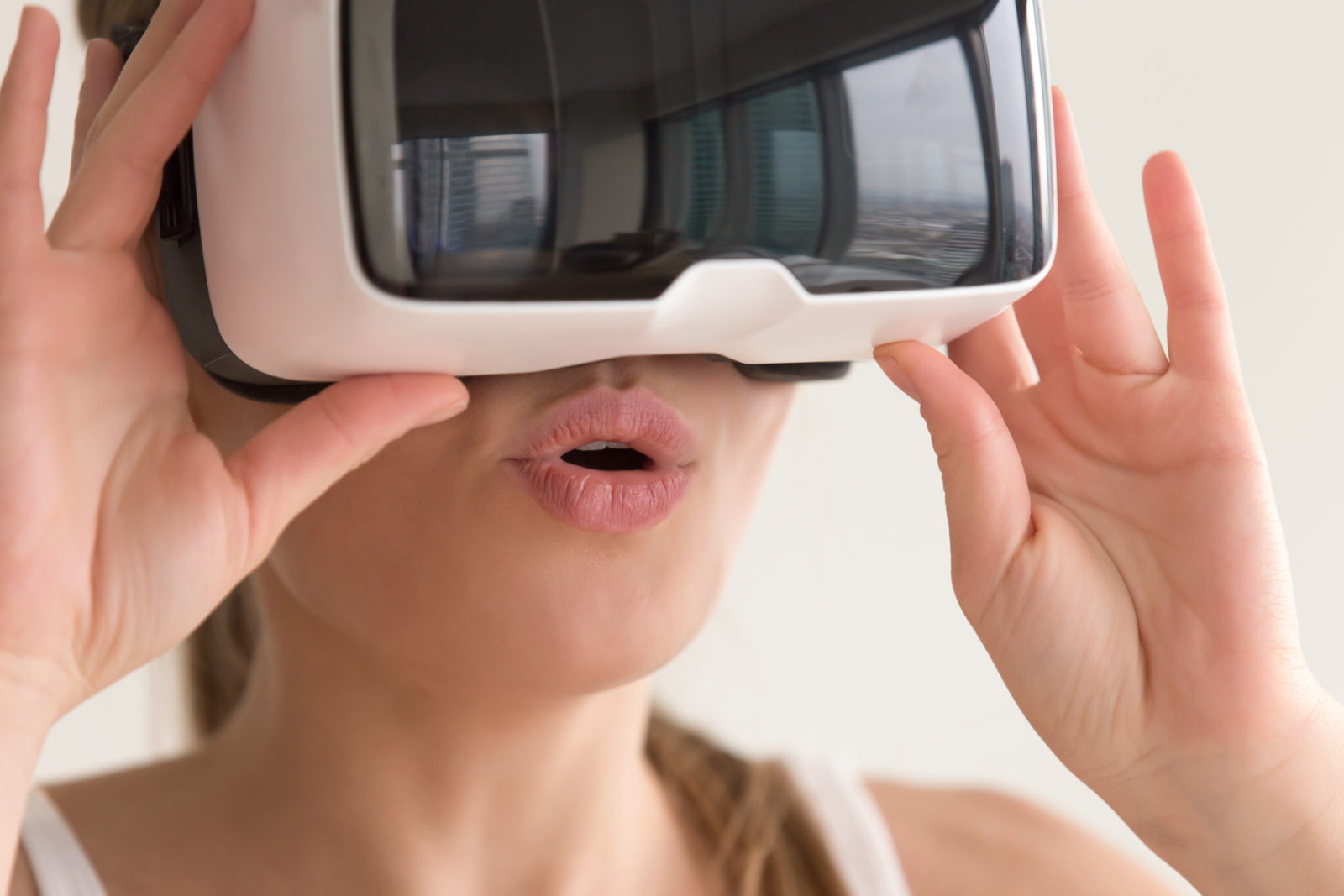 With 2018 being one of the most explosive years for all things virtual and augmented reality, there has been a surge of new games and experiences that have been released within the last year that has brought new life to virtual reality and video games as a whole.
Not only has virtual reality garnered a lot of attention from the international communities due to its use in practically every industry, but virtual reality has never been more accessible for the everyday consumer, especially when it comes to gaming.
Arca's Path VR
One of the games to be grabbing attention in the video game and virtual reality community is Arca's Path VR. Arca's Parth VR presents a unique dreamscape world that allows players to become fully immersed in 25 levels of the dreamy, colorful world where their goal is to find a path through the labyrinth and break free. The game was published on December 4, 2018, by Dream Reality Interactive and Rebellion.
The game is compatible with the HTC Vive, Oculus Rift, and Windows Mixed Reality, and it offers two styles of gameplay either sitting or standing for various levels of comfort while playing the game.
Beat Saber VR
Beat Saber VR was a game that took 2018 by storm. Beat Saber's claim to fame was described by many as the 'Dance Dance Revolution' of Virtual Reality. Beat Saber provided the hands-on experience of slicing and slashing beats as they appeared on the screen much like Dance Dance Revolution or Guitar Hero except in a whole new fully immersive virtual reality format. The game is also compatible with Oculus Rift, HTC Vive/Steam, PlayStation VR.
A visually and audibly appealing activity, players can quickly learn the strike down incoming targets with a pair of virtual lightsabers. Through the virtual reality headset, they will be immersed in a world of rhythm and light.
The Beat Saber VR was one of the first virtual reality games and experiences that made waves in the consumer market for being so accessible and enjoyable to such a wide range of gamers as well as being a great group activity at events.
Rick and Morty: Virtual Rick-Ality
What could be better for Rick and Morty fans than the chance to experience the wonderfully wacky world of Rick and Morty in fully immersive virtual reality?
The game was published on December 29, 2018 by Adult Swim/ Playstation and is available on the PSVR, Oculus Rift, Steam/HTC Vive platforms, and presents the perfect opportunity for players to live and play out an episode of Rick and Morty in the most hands-on, realistic, way possible only through virtual reality.
Skyrim VR
There are many ways to enjoy the world of Skyrim but now fans of the Elder Scrolls Skyrim universe have a whole new way to explore in fully immersive virtual reality. This highly anticipated release was published on December 29, 2018, by Bethesda and the game is compatible with Steam, HTC Vive, Oculus Rift, PSVR platforms. Cast spells, and go on adventures like never before in this hands-free experience.
Firewall Zero Hour
Firewall Zero Hour was released August 28, 2018, and is exclusive to the PSVR platform. The game was developed by First Contact Entertainment and published by Sony Interactive. Firewall Zero Hour is a first-person shooter but in fully immersive virtual reality, providing an extremely lifelike, adrenaline pumping experience.
For those who seek the rush of a first-person shooter game, Firewall Zero Hour will keep players on the edge of their seats with the extremely realistic game design and character interactions.
Catan VR
Settlers of Catan has held a special place in the hearts of many ever since it's original release in 1995 as a board game. This board game eventually blossomed into a strategy game with a loyal following so dedicated that it is almost unheard of to own an original 1995 Settlers of Catan board game because it's seen as a collector's item.
Catan VR was created byExperiment 7 and is available on Oculus Rift, Oculus Go/Gear VR platforms. The game itself is extremely realistic with a virtual reality version of the Settlers of Catan board for players to explore and move around on. With simplified controls, this is definitely a virtual reality adoption that Catan enthusiasts have enjoyed.
Tetris Effect
Released on November 9, 2018, by Enhance Games and designed by the famous Japanese video game designer Tetsuya Mizuguchi, Tetris Effect VR is a stunning fully immersive Tetris game experience.
For those who have always enjoyed a nice relaxing game of Tetris whether it be on a mobile device or computer, The Tetris Effect takes those experiences to an entirely different world.
Fallout 4 VR
The Fallout series has been extremely successful for its captivating plotlines, breathtaking game design, and the freedom to build, explore, battle, and go on adventures. Fallot 4 VR was of course highly anticipated for having all of the traits that the Fallot series is known for as well as the exciting new addition of fully immersive hands-free virtual reality gameplay. Fallout 4 VR was published on December 12, 2018, by Bethesda and is available for the HTC Vive platform.
Fallout 4 VR is also known to be one of the very few available games that feature full-length, open-world games in VR meaning the gameplay and fun could go on forever.