19 Incredible Atlanta Event Venues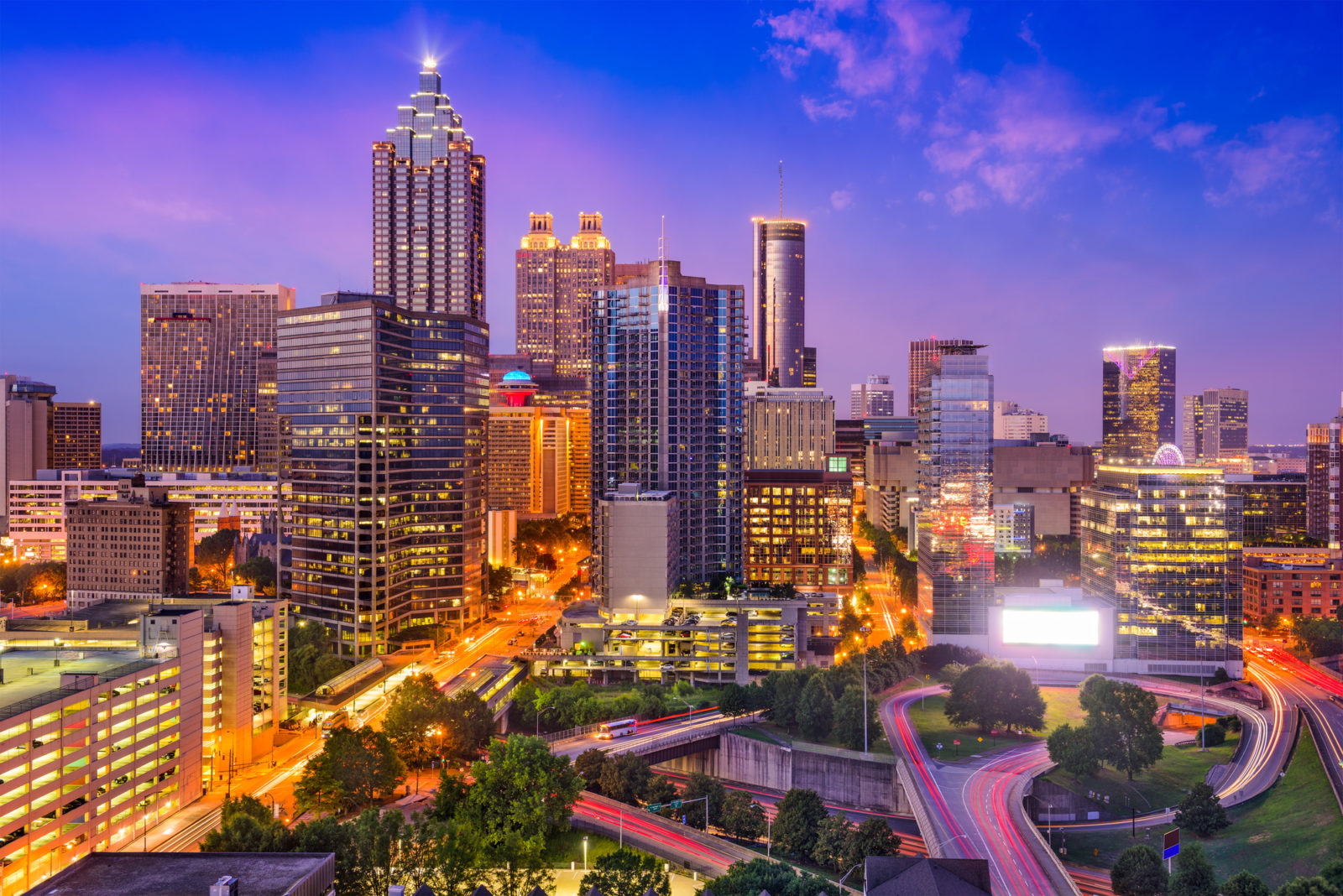 Where does Southern hospitality intersect with titans of industry? Where do marketing pros from one of the world's most famous brands share subways with anchors from the country's first cable news network? Where do families enjoy world-class aquariums and attractions while elite universities train the next generation? Atlanta, Georgia, of course. The city with the ninth-most populous metro area in the United States just so happens to play the perfect host to events big and small.
Capacity: 200
Location: 99 Peachtree Street NE
Great For: Receptions, Cocktail Parties
For more than three decades, the Peachtree Club has set the stage for marriages, parties, and celebrations of all kids. And it's a stage with a stunning backdrop: the skyline of Atlanta. Withstanding space for cocktail receptions 200-strong or seated capacity of 100, The Peachtree Club consists of six private dining rooms, one outdoor terrace, and infinite views.