Creative Themes for Family Events
Your high school prom's "Night Under the Sea" may have been tacky, but you can't say it wasn't memorable. Establishing a theme for a family event will help you think outside the box while planning activities for any age.
A thoughtfully planned family party will get your office buzzing as soon as invitations are released. And the best themes can create emotional reactions—anticipation, excitement, nostalgia, and gratitude. Imagine the excitement of your coworker's six-year-old son upon learning that he's been invited to a Wild West party! Themes have a unique power to create buzz, exciting guests before they even arrive.
Below are a few fail-safe event themes—a mere sliver of the family event themes iceberg.
Honey, I Shrunk the Kids (Everything's Giant)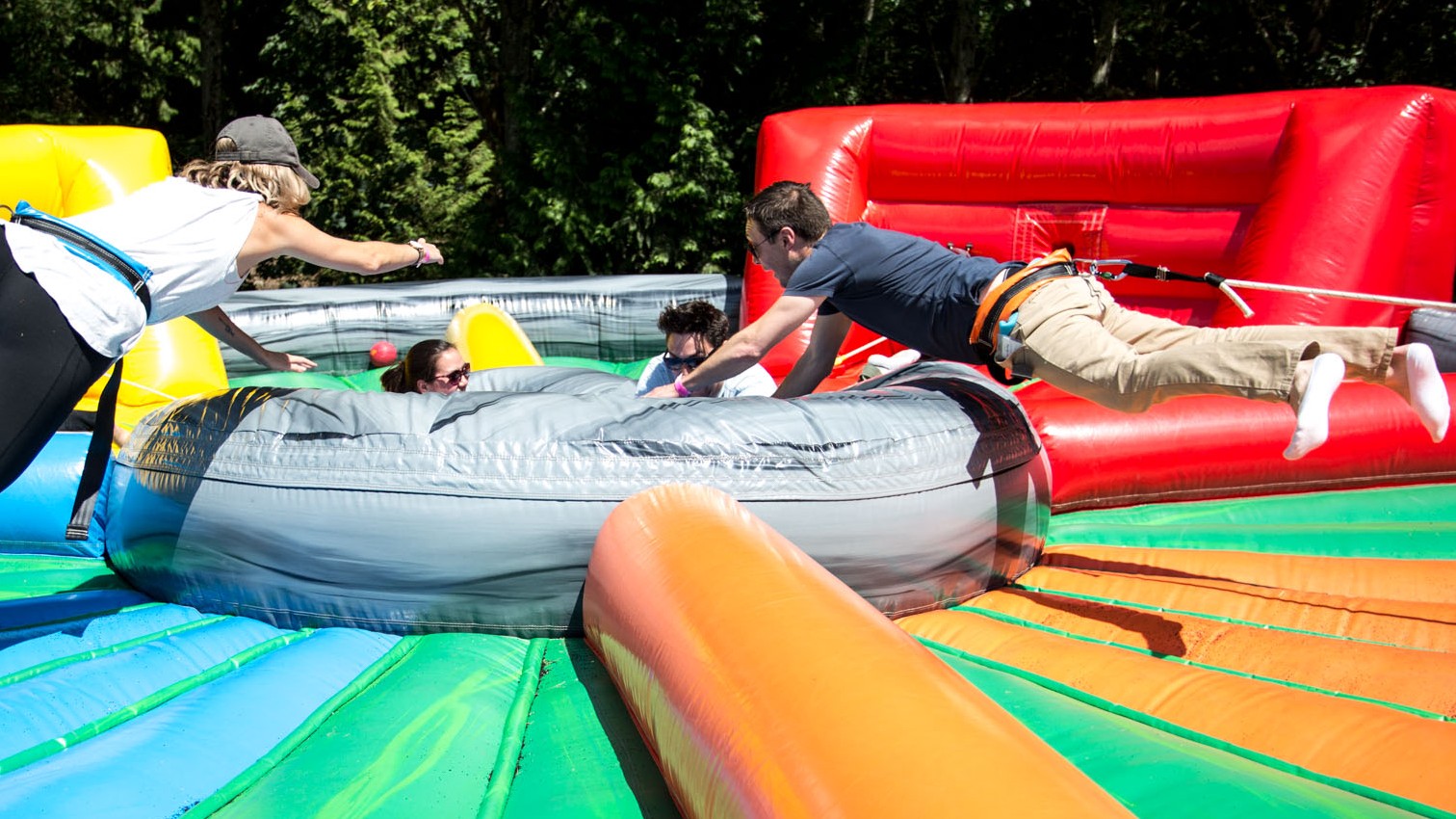 You may have noticed that at NEP, we like everything to be BIG! Why not host a night where all the activities are oversized, making guests imagine they've been shrunken! There are dozens of fun themes you can create for this type of event, from "Honey, We Shrunk Ourselves" to "A Night with the Giants" to "____ Gone Jumbo," using your company name in the title. Renting giant versions of familiar activities is guaranteed to wow guests of all ages. And the activity options are endless too. Think Giant Hungry Hungry Hippos, Giant Jenga, R.C. car races, Twister, chess, human-sized hamster balls, and Monster Tricycles, just to name a few. Once you've nailed the activities, the theme can translate to other aspects of the event. Think oversized catering menus and giant decorations! Play with perspective by welcoming guests with welcome signs twice the normal size, or bring in giant cupcakes. Whatever you do, THINK BIG.
Make Them Proud
Why not make your theme about your company? While it may not sound family-friendly at first, consider this: inviting your employees' families to your next event is a powerful opportunity to build esteem for their spouse or parent's nine-to-five. An ideal time for such a party? A company anniversary or other benchmark. Use the event to increase guests' knowledge of company history, branding, and morale. Host a company history trivia game. Make shirts, water bottles, carabiners, and other swag printed with your current or original company logo. If you think employees will appreciate a quality company shirt, just imagine how much children will love the free swag.
Winter Wonderland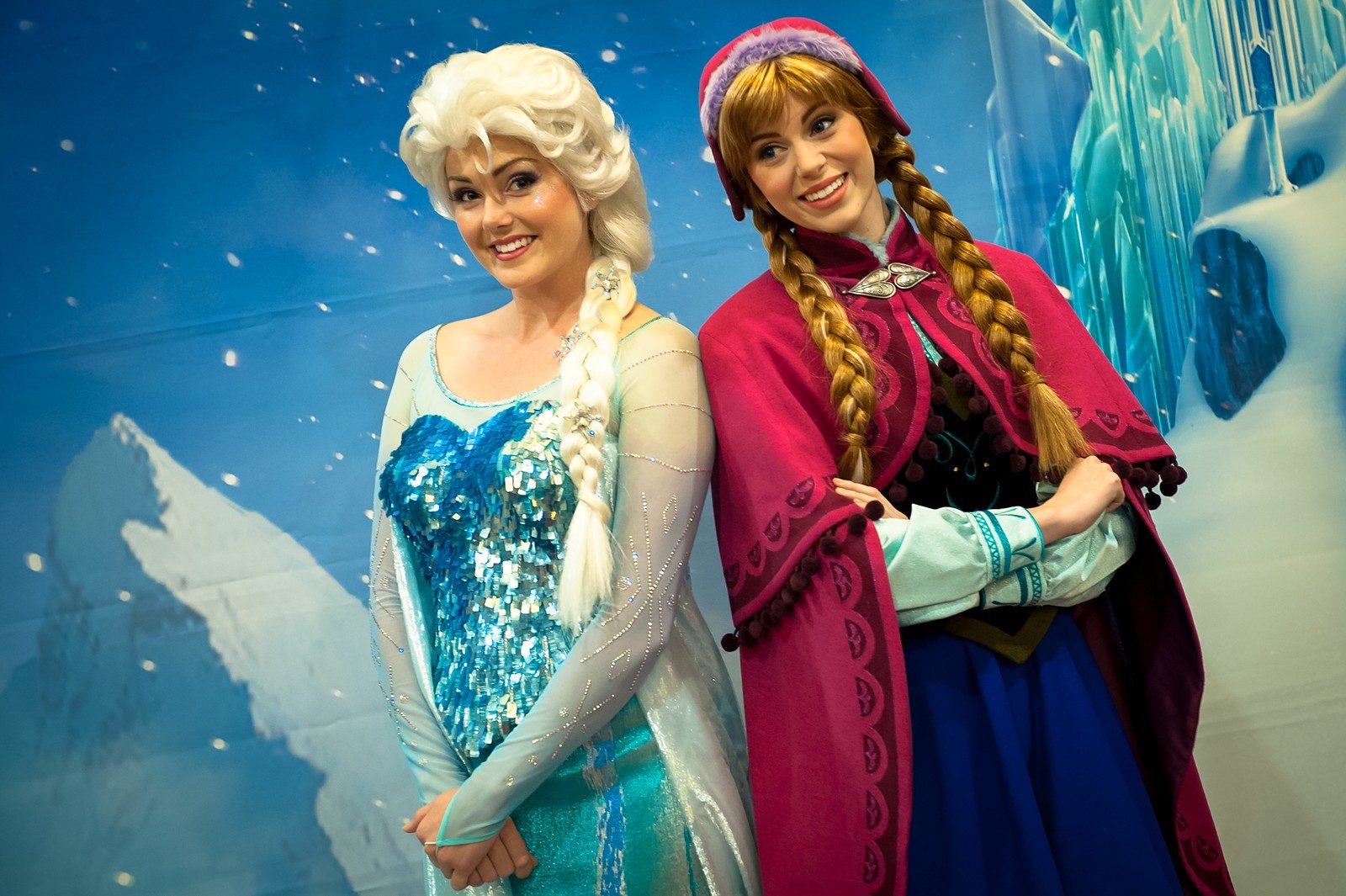 The holiday season is full of excuses to celebrate. And for family party themes, the ideas all but write themselves. Decor, entertainment, and a bit of dressing up are a recipe for the all-important holiday staple: the family photo. Give your employees a holiday party that'll produce photos the whole neighborhood will be talking about. Santa on his sleigh is only the beginning. Hire professional actors to play Elsa from Frozen, the Grinch, or Frosty the Snowman. Give your colleague's kids a chance to meet their heroes and you just may become one yourself. And don't skimp on the glitz. Make a world worthy of being seen through the rose-colored glasses of your littlest guests. Fake snow, sparkling decor, and oversized gumdrops will not go unnoticed by your pint-sized partygoers.
Carnival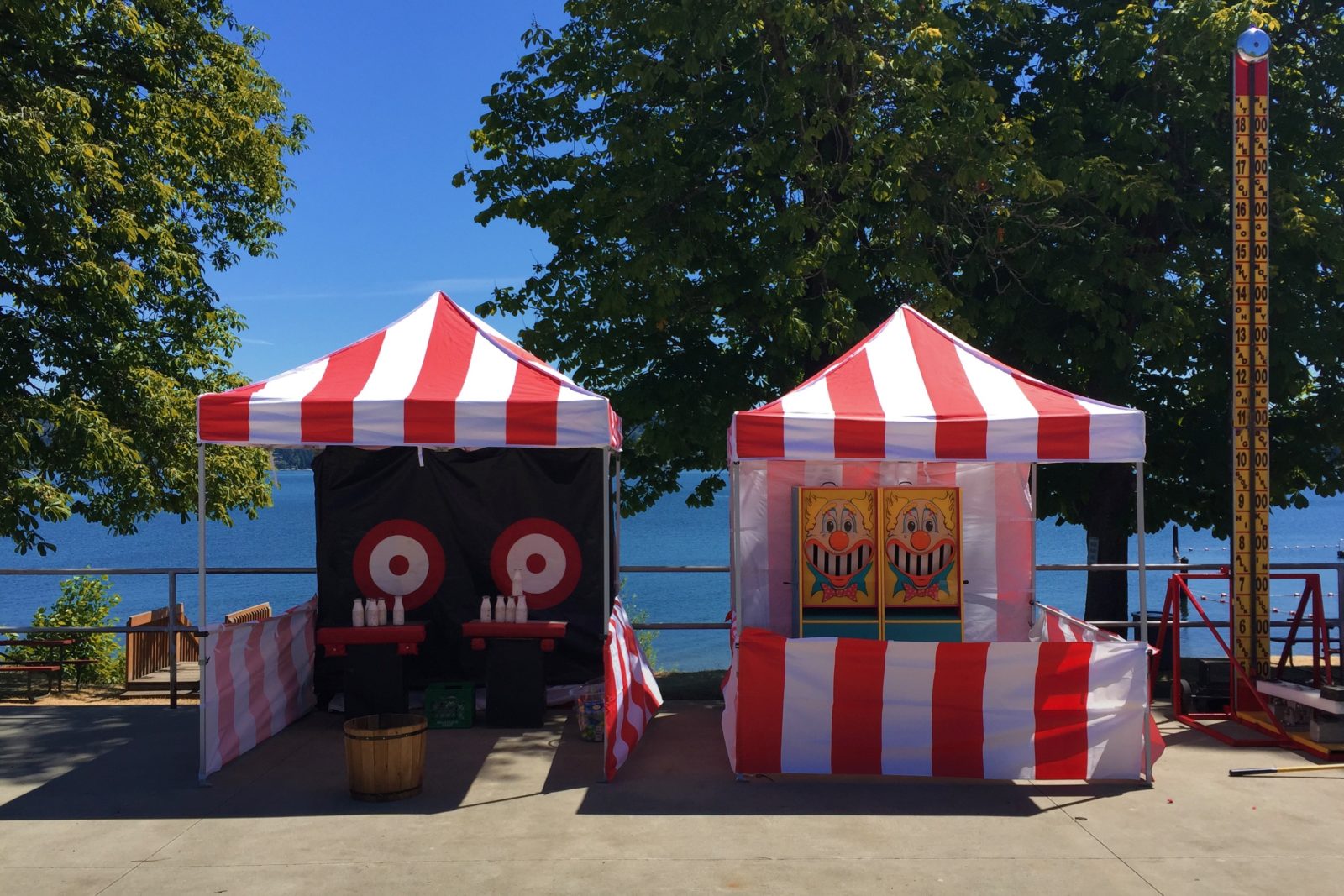 Your dreams of being the event planner for the World's Fair might not ever happen, but that doesn't mean you can't bring in a Ferris wheel for your event! Why not throw your own carnival? Festival-themed food is affordable, fun, and is sure to satisfy your annual craving for cotton candy. The best part about a carnival theme? The literally endless list of options for entertainment, rental games, colors, and the like. Everything from stilt walkers to popcorn and giant inflatables will fit perfectly with the jovial-but-broad theme. And who doesn't love a free carnival?