Creative Event Themes
Mardis Gras
Because nothing says celebration like a plastic baby hidden in cake.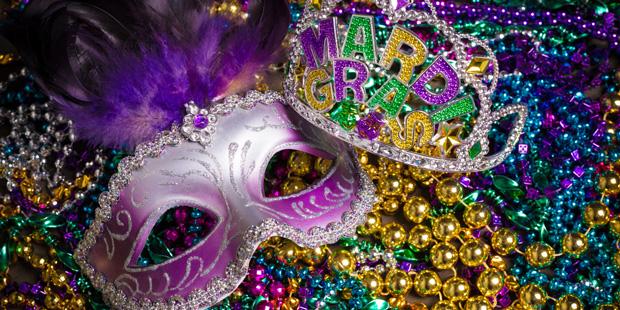 We all know Mardis Gras. Beads, parties, food, and festivity. But do you know the backstory? French for "Fat Tuesday," Mardis Gras is a period of celebration that begins with Three Kings' Day and ends the day before Ash Wednesday. It originally marked the eating of richer, fattier foods before the fasting season of Lent. Mardis Gras remains widely celebrated to this day, and for good reason. Who doesn't like an excuse to eat–and party–like a king? So now that you know the why, here are some helpful hows for planning your next Mardis Gras party.
Get out your mask. It's time to get festive.
First, a warning: you better like purple, green, and gold. Arguably more than even Christmas, Mardis Gras decor is immediately recognizable. While Christmas decorations vary with taste and style, Mardis Gras decor primarily stays true to a few rules: decorations in purple, green and gold, masks, and beads. But a Mardis Gras party doesn't have to be kitschy. Even the traditional palette and props can be elevated for a classier affair. Here are some of our favorite inspirational images: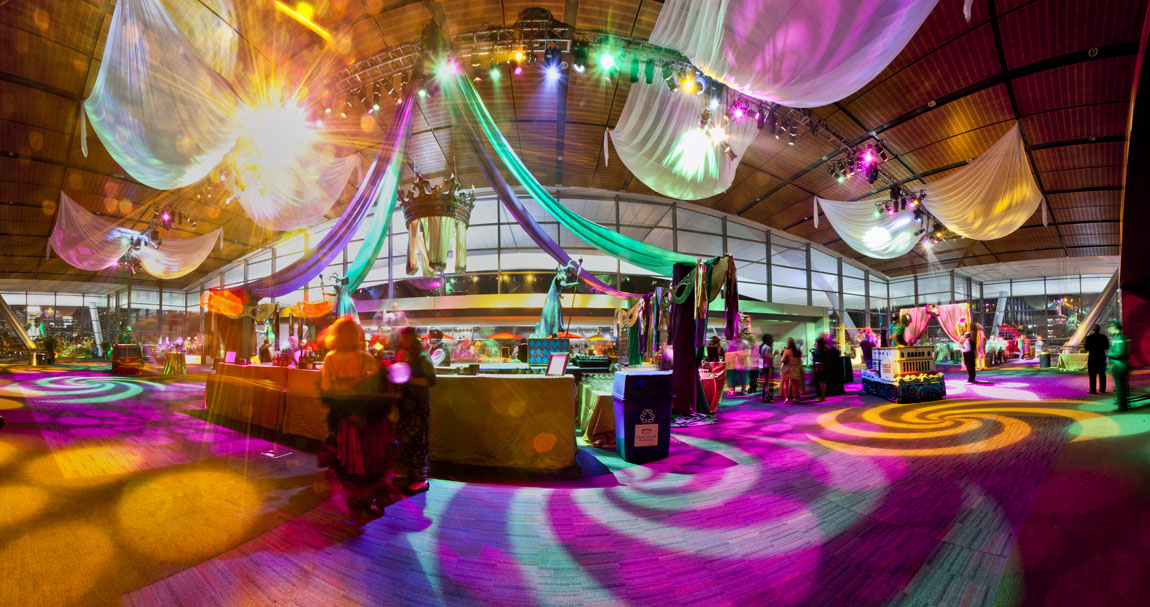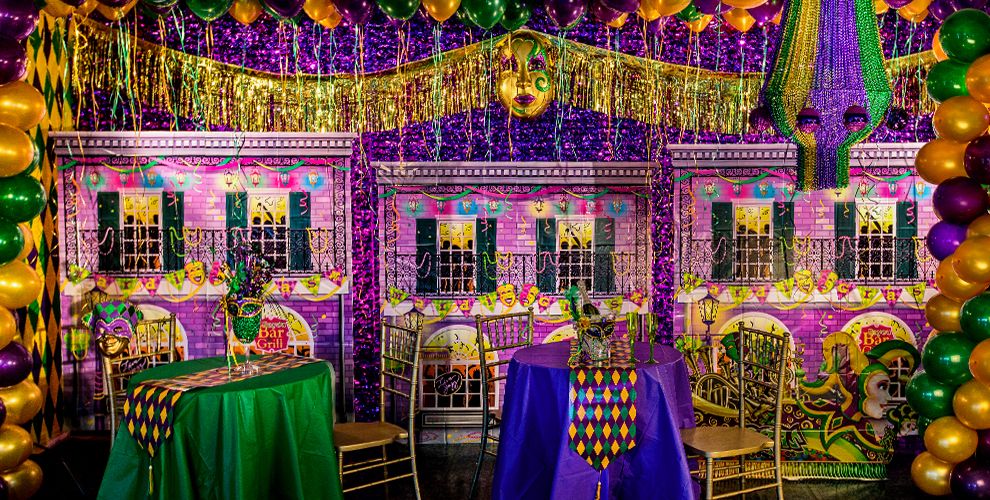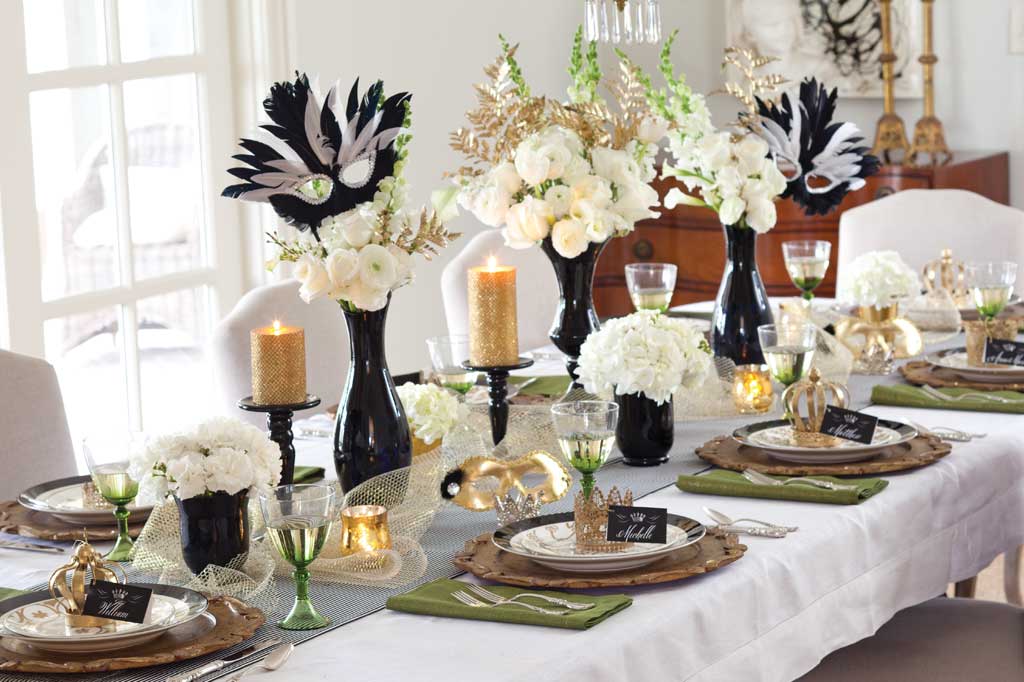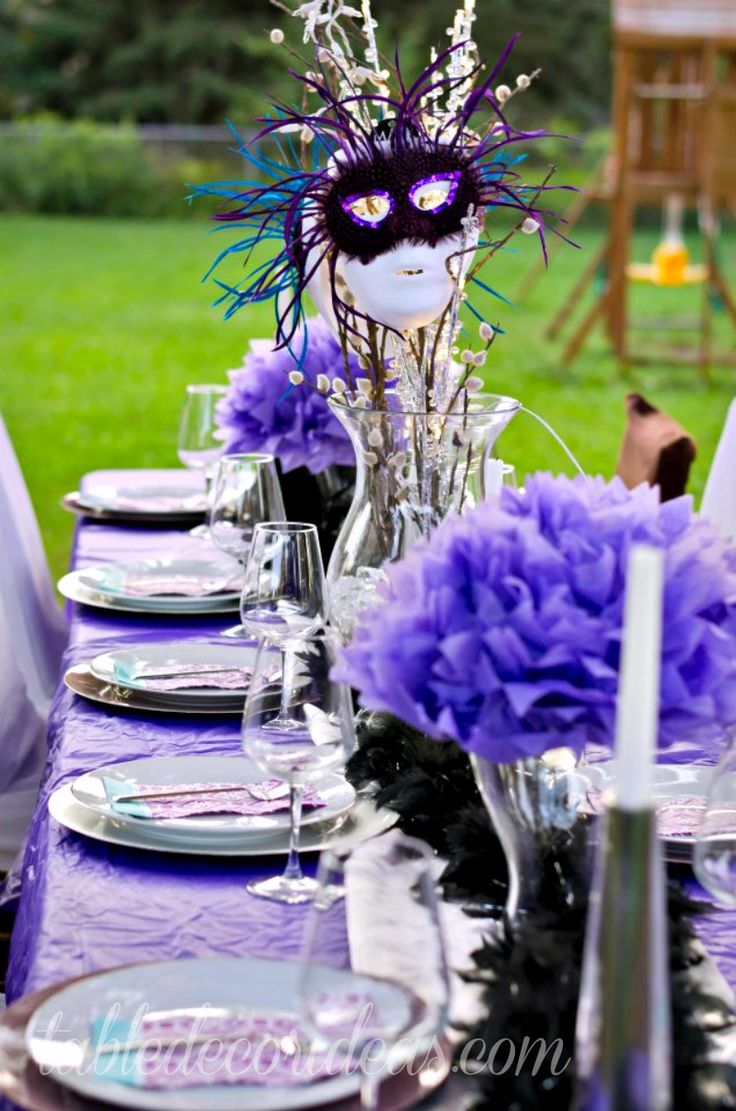 Would you like that cajun or cajun?
New Orleans' food is in a category of its own. Jambalaya, creole, and crayfish are as common on menus in the French Quarter as they are uncommon anywhere else. But "when in Rome," right? You may not even know if you like crayfish or shrimp creole, but this is the time to find out. There are several ways to serve your guests at a Mardis Gras event.
Crayfish Boil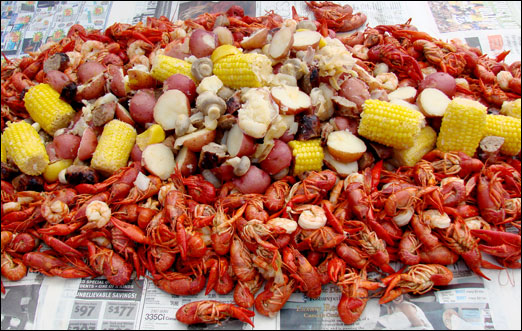 Is this not the happiest looking spread you ever did see? Put down some newspaper and boil crayfish with some potatoes, mushrooms, corn, and garlic. Then let your guests go to town, preferably with a bib around their necks.
King Cake
Picture this: an average looking cake, rather sloppily decorated, with a plastic baby inside. Sound like a winner to you? Well, it is. It's a Mardis Gras must, a symbol of the gifts the wise men brought. Plus, the guest who finds the plastic baby wins a prize! Who doesn't like that?
The Macaron Wave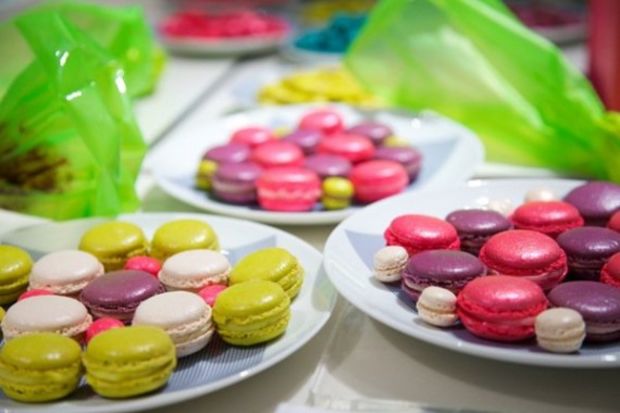 By many trend spotters, macarons are the new cupcakes. They also happen to be French, the perfect addition to a Mardis Gras dessert spread. Not sure where to look? We can help you find a baker who makes the delicate desserts.
Regardless of if you go with a traditional King Cake or modern macarons, and whether you decorate with a hot glue gun or a professional event planner, remember the event vision: celebration. Celebrate with those around you, and you're bound to have a good time. Happy Mardis Gras!